July 8, 2009 | 4 Comments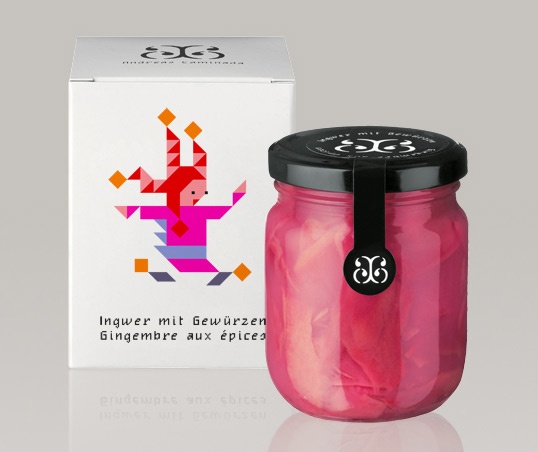 Designed by Remo Caminada | Country: Switzerland
"Andreas Caminada is cooking in a castle. The icons and the texts on the backside invite you to a special world of delicious food in a special atmosphere."
July 7, 2009 | No Comments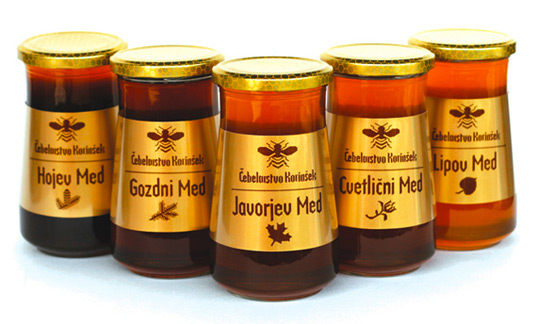 Designed by Katja Korinšek | Country: Slovenia
"Identity and packaging for honey makers Čebelarstvo Korinšek. In the logo is traditional Slovenian bee. The whole artwork is made of six-angle shapes. It includes five different sorts of honey and a honey candle."
June 24, 2009 | 5 Comments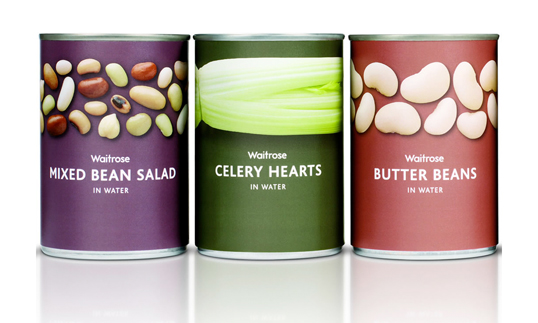 Designed by Turner Duckworth | Country: United Kingdom
Visually unified packaging solutions for a diverse variety of canned goods.
June 22, 2009 | 28 Comments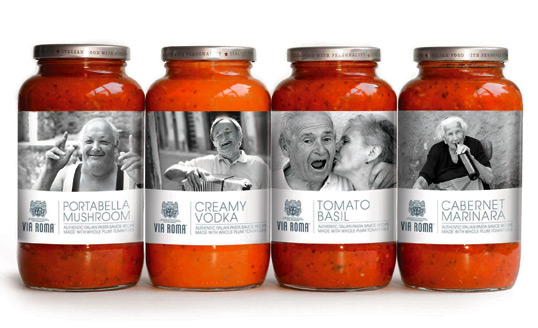 Designed by united* | Country: United States
"There are 3 million people in Tuscany. All different & all unique. This authentic Italian brand shows their true character, expression & emotion, in a way that has not been seen before in U.S. retail design."
June 21, 2009 | 4 Comments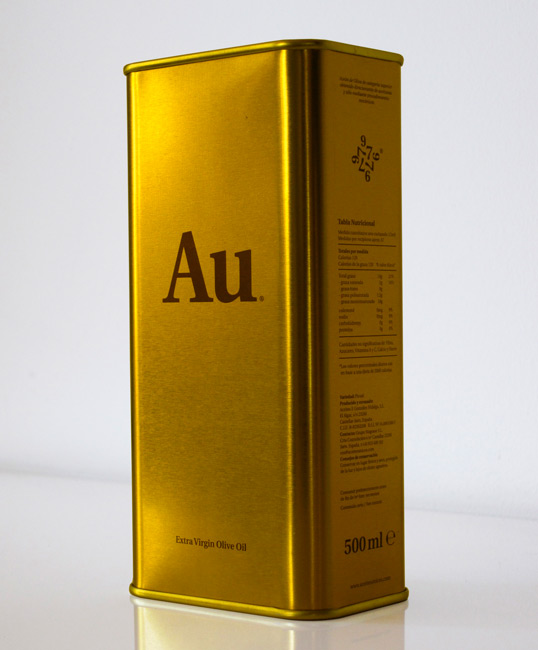 Designed by WESEMUA | Country: Spain
"Extra Virgin Olive Oil made from a pure variety of olives, produced in the famous region of Jaen, Spain. Traditionally Olive Oil is known as liquid gold, Au (lat. Aurum) is the symbol for the element Gold in the periodic table. Every tin of Au Olive Oil symbolizes a golden brick containing a pure variety of Extra Virgin Olive Oil. The Extra Virgin Olive Oil has a resemblance to gold in the brightness, the reflection of the oil in the light. Olive Oil is getting more precious everyday. Instead of creating a false coat of arms, we created a stamp using the 79, the Golds atomic number as the main signature for the rest of the range of oils, to give it more value and as sign of pureness."
June 17, 2009 | No Comments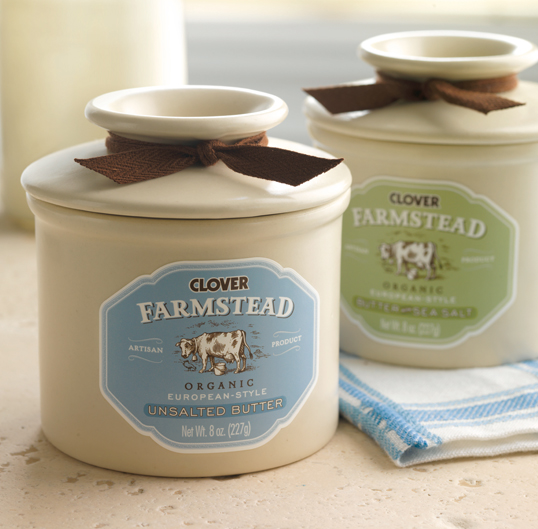 Designed by Voicebox Creative | Country: United States
"A circular, ceramic crock, in a natural cream-color with a matching "Clover Farmstead" embossed lid was selected for its old-world appeal. Adhesive labels were designed for the first two butter products. The front label, a proprietary shape with an embellished border, contains a woodcut-like sketch with "Artisan" and "Product" on either side with scroll-like details. As a finishing touch, Voicebox sourced a vendor to create a custom-dyed brown ribbon to tie around the crock lid for a compelling and distinctive shelf presentation."
June 16, 2009 | 3 Comments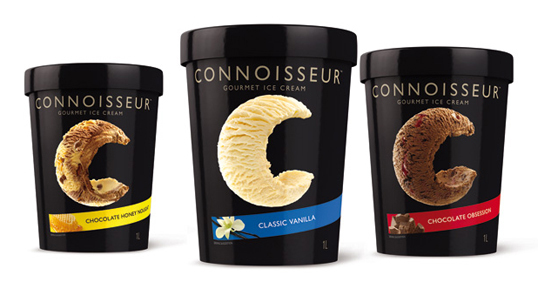 Designed by Asprey Creative | Country: Australia
"The new Connoisseur brand is a bold and contemporary reinvention that gives it far broader appeal, greater longevity, and the flexibility to migrate to other categories. The packaging clearly brings consumers' focus back to the product through distinctive and very brand-ownable product imagery. At the same time we have reinforced Connoisseur's premium, market-leading positioning with an elegant and strikingly minimalist design."
June 12, 2009 | No Comments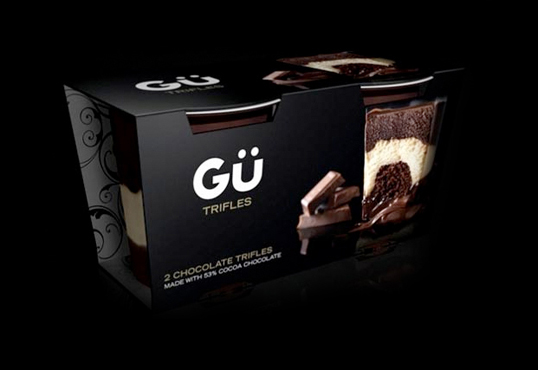 Designed by Big Fish | Country: United Kingdom
Dark, matte cardboard and delicious typography communicate Gü's mission to evoke "the nostalgic memories and magical smells of baking with chocolate".
June 11, 2009 | No Comments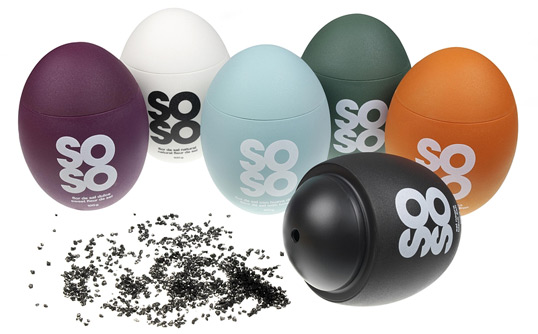 Designed by Eduardo del Fraile | Country: Spain
Unique structural design from Eduardo del Fraile. 2009 D&AD Awards winner.
"Soso is a brand of high-quality salt. The client was looking for a distinguishing packaging that would change the current reference in the delicatessen shelves. The salt comes from a salt mine right next to a nature reserve in Santiago de la Ribera, Spain. An egg is the perfect container, its own shell is the packaging, it was decided that the shape of the egg would be reproduced for the product container and salt cellar.
June 10, 2009 | 10 Comments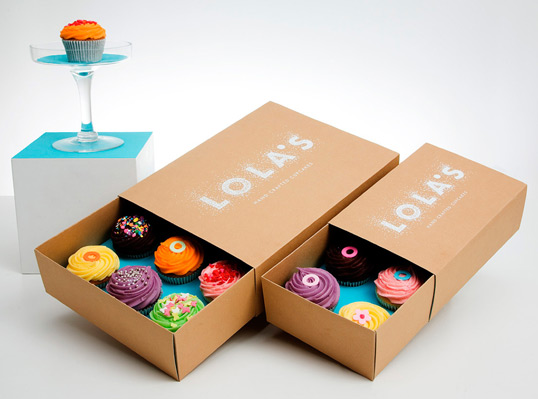 Designed by Campbell Hay | Country: United Kingdom
"Lola's Kitchen bake yummy cupcakes and bring them round to your house. The obvious popularity of this idea meant Lola's needed a strong brand identity to help support their growth.
We coined the line 'Hand Crafted Cupcakes' to communicate the essence of what they do, and designed them an identity to illustrate the nature of their business across all media, from a sugar coated logo to pastel coloured stationery and packaging, and even – quite literally – the icing on the cake."