June 2, 2009 | No Comments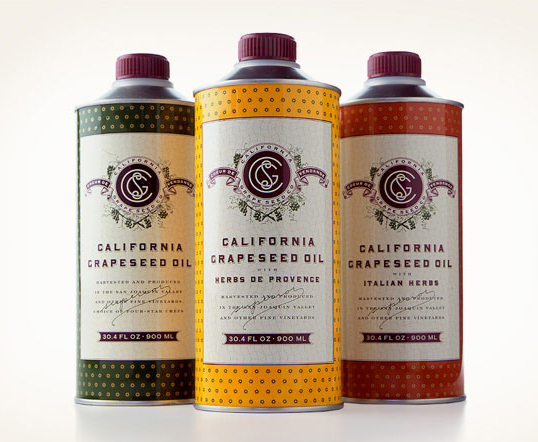 Designed by Louise Fili | Country: United States
"The design for this grapeseed oil for chef Jean-Georges Vongerichten combines a California and French sensibility—a West Coast color palette against a Provencal background motif."
June 1, 2009 | 2 Comments

Designed by Turner Duckworth | Country: United Kingdom
"Waitrose has been our client for over 15 years. We like to think our designs reflect their values. Effective, with style. Sales with wit. Originality with relevance.
Bee or honey twizzler – whatever you see, it makes you want toast and honey."
May 25, 2009 | 48 Comments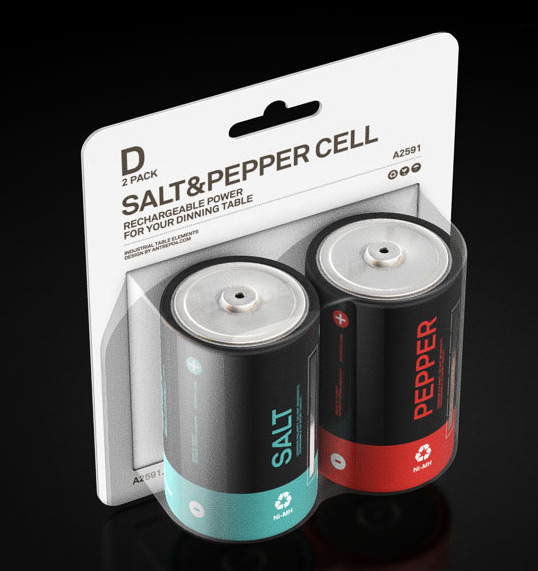 Designed by Antrepo Design Industry | Country: Turkey
"We love the minimal salt & pepper shaker design but we want some industrial touch in our life. Our new concept is for your dining table. These are the last members of "the I'm not product series" ( other part of series: TunerTime, Minutuner, TimeTuner. )
Created by Antrepo Design Industry as "Salt&Pepper Cell" and it is like a D size battery also the dimensions too. Material used is stainless steel and glass, the power indicators on the sides correlate to the amount of spices left in the shakers, before refill time. The color options are Red & Turquoise or Black & White."
May 12, 2009 | 6 Comments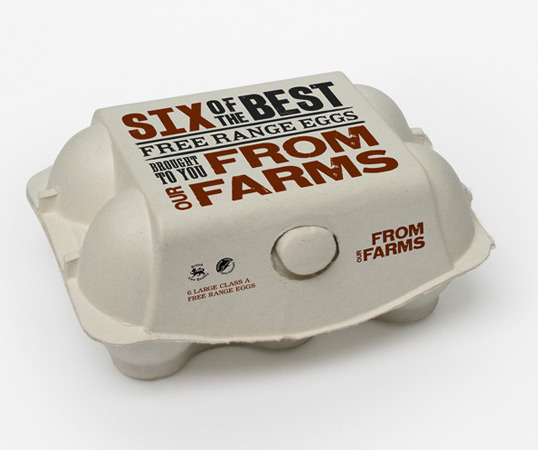 Designed by Si Thorpe | Country: United Kingdom
"Brand packaging for an ethicaly minded egg company, who specialise in organic, free range and traceable eggs."
May 11, 2009 | 3 Comments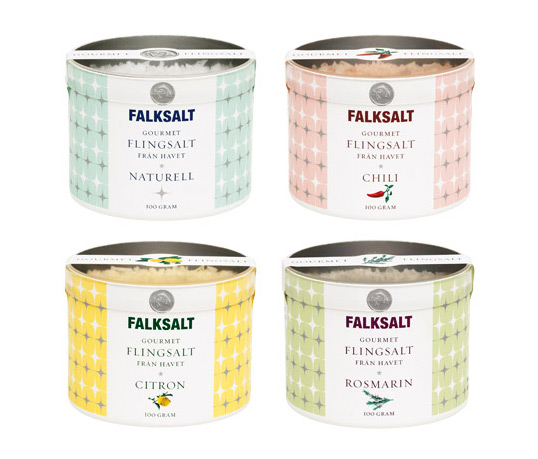 Designed by Happy Forsman & Bodenfors | Country: Sweden
"Salt is such an elemental ingredient – spice, condiment, preservative – we sometimes forget to see it in the grocery aisle. Happy's distinctive clear top on this pretty gourmet salt package makes it highly noticeable."
May 6, 2009 | 1 Comment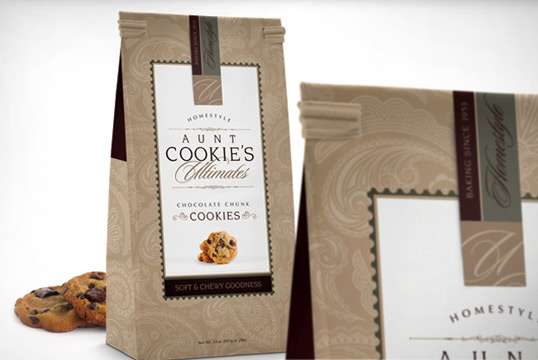 Designed by dbDESIGNS | Country: Germany
May 4, 2009 | 2 Comments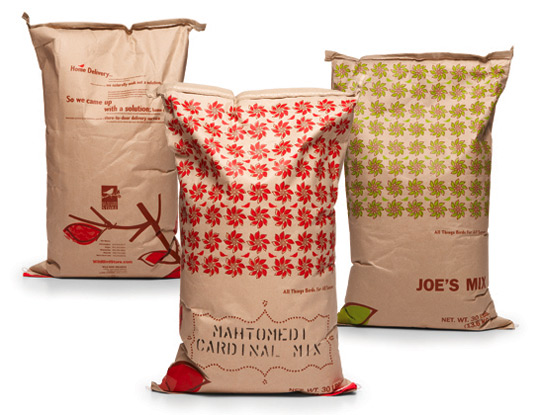 Designed by Imagehaus | Country: United States
"Our complete brand audit strategically positions All Seasons Wild Bird Store as the source for all your needs – year around. We refreshed the entire brand experience through everything from the logo and gift cards to shopping bags, store signage and new packaging for the private label birdseed."
May 3, 2009 | 4 Comments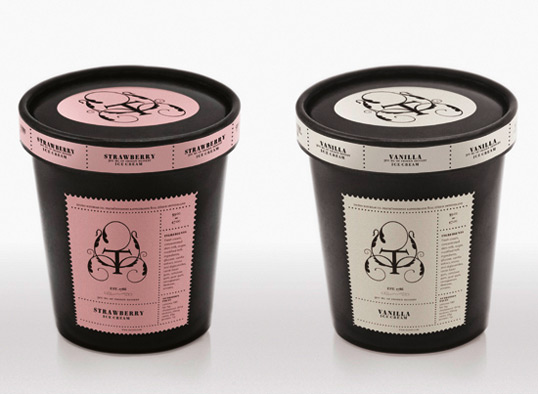 Designed by Shon Tanner | Country: Canada
Yet again, more work from the IDEA program at Capilano University.
"This high-end ice cream is named for the southernmost Swiss Canton that juts into Italy. Ticino embodies both the perfection and grace expected from the Swiss and the Italian love of food flavoured with joy."
May 1, 2009 | 1 Comment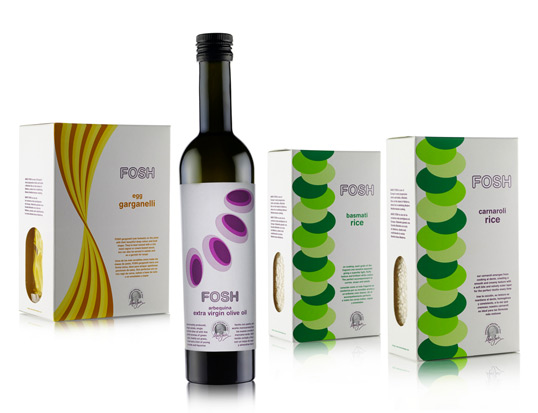 Designed by Simmer | Country: United Kingdom
"This project for food-specialist, Simmer, was to create new brand packaging for Michelin-starred chef Marc Fosh's range of 'Chef's Essential' products. Marc is chef/director at Simply Fosh in the Convent de la Missio Hotel and previously at Read's Relais & Chateaux hotel, both on the Island of Mallorca. Marc has been awarded a Michelin Star since 2002 and he also has a "Boutique Gastronomica" – cookery school, bistro and fine food store in Palma. The design for the range – pasta, rice, olive oil, balsamic vinegar and salt is inspired by the products themselves, Marc's presentation style – use of bold colours and the white backdrop of the chef's serving plate, and influences of "abstract art"."
April 28, 2009 | 5 Comments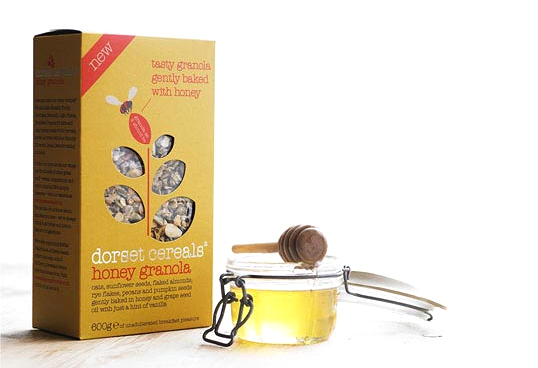 Designed by Big Fish | Country: United Kingdom | Font: ITC American Typewriter
Nice packaging for premium cereals by London based Big Fish.