April 24, 2009 | 3 Comments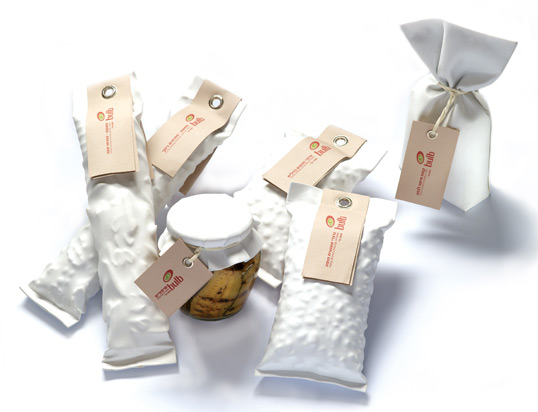 Designed by Igal Hodirker | Country: Israel
"The power of white is sometimes really underrated. As a designer I often hear "make it bigger, add more pictures, there's too much white space…"
These wonderful packages by Igal Hodirker demonstrates the power of white. The concept behind 'Bulb', an organic – GMO free fruit vegetables & food ingredients, is "the inner truth". Returning to nature, to our basic source, to the seed that grows within.
There are no distractions from this basic "truth", the product speaks for itself by giving it's own unique textures to the packages, which were designed with a soft and breathing white material.
Finally, a design so strong with it's silence, with a boutique charm, I could imagine it on a gallery stand…"
April 21, 2009 | 1 Comment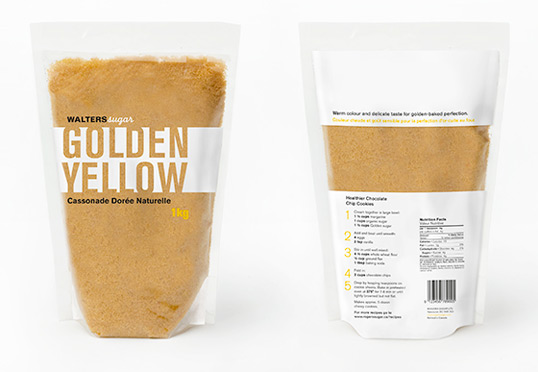 Designed by Felicia Hildebrandt | Country: Canada
Recent Capilano University IDEA graduate Felicia Hildebrandt sent in a few of her projects.
"This package redesign solves the problem of flimsy bags of brown sugar that spill easily. Walters Sugar resealable bag stands on its own and reduces clumping and spilling. Simple typography and design reflect ease of use and showcase the golden sugar."
April 21, 2009 | No Comments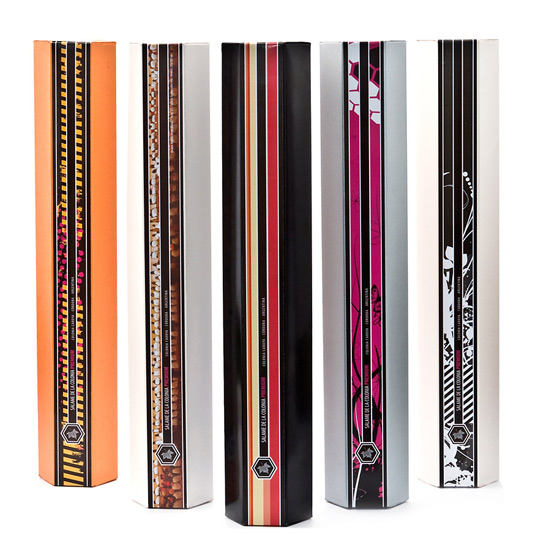 Designed by: Juan Carlos Lozada Chavez | Country: Argentina
Photographer Esteban Castagna sent us this unique packaging that he shot for Terra Colonna. The product range consists of premium food items such as ham, salami and cheese.
April 18, 2009 | 13 Comments
A few students in Package Design BFA who are studying at the Fashion Institute of Technology in New York sent us their work.
April 16, 2009 | 1 Comment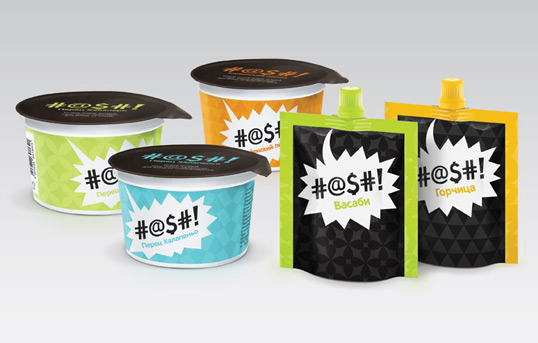 Designed by Hattomonkey | Country: Russia
"Hattomonkey has created a packaging design of hot sauce "Hashi" based on unique "non-censored" view. There is a huge selection of "Hashi" hot sauces: a very hot "Halapenio", extremely hot "Habanero", unbearable hot sauce "Cayenne pepper", as well as wasabi and mustard. That special look #@$#! was created just as soon as we tried this hot sauce at the studio. It's a comic stylized pack with logo consists of only symbols. So the exclamation balloon is to show an emotional wave. Designers have adopted a comic method. When it's hard to express feelings through words they supplement text by pictures. Thereby the sauce pack content is reintroduced by shout balloon with jagged edges. Hattomonkey informal packaging design is hot and excited. This is not just a simple sauce on a store shelf, it shouts the same language you do "#@$#!"."
April 14, 2009 | 3 Comments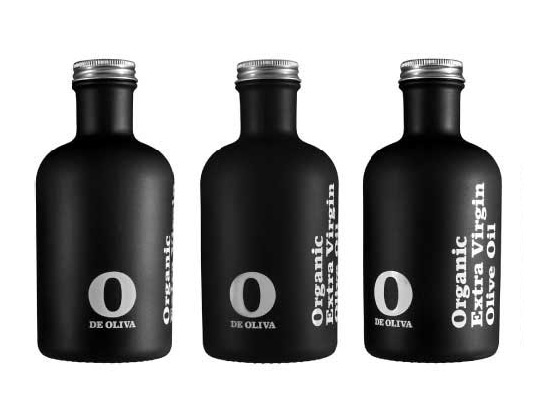 Designed by Eduardo del Fraile | Country: Spain
Beautiful simple design for O DE OLIVA olive oil. The contemporary design of the bottles creates a feeling of quality and craftsmanship.
"Aimed at the European market and targeting a consumer concerned with the manufacturing process and the quality of oil. This oil will be included in the range of products bearing an environmental certificate, and will accurately reflect how beneficial it is to our health.
By choosing a pack from the pharmaceutical industry, it is implied that the product is beneficial to our health. The opaque coloured bottle will preserve the quality of the oil.
In the case of oils combined with species, a band with a mosaic is used to reflect the variety of ingredients."
April 7, 2009 | 2 Comments
Designed by Tomer Zakai, Fogel Ogilvy | Country: Israel
"Happy-Happy-Joy-Joy. This is the feeling you get when you walk into one of MOSES restaurants in Israel. They wanted to reflect this feeling when ordering take away delivery as well. We designed different packages for their legendary "Artburger", amazing grilled sandwiches, sophisticated salads and mouth watering deserts. oh… and we didn't forget the utensils."
April 7, 2009 | No Comments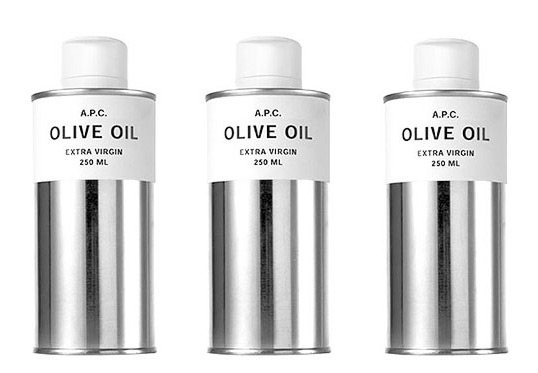 Country: France
Fashion brand A.P.C. designed their Olive Oil with the same clean minimal look of their clothing line. It almost has the feel of a fragerance product.
Via Selectism
April 2, 2009 | 1 Comment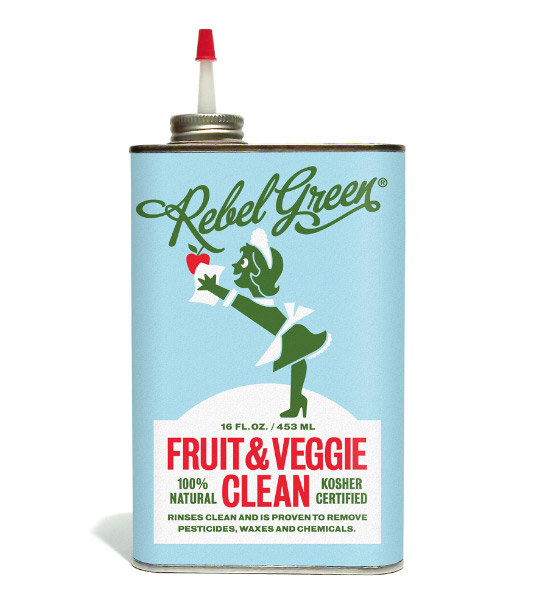 Designed by Wink | Country: United States | Buy it
"Rebel Green is a new breed of responsibly made products. Their fist step was to reach out to Wink for branding and product development. The result is brand that's authentic and a product line that's uniquely Eco-Americana, with just a dash of "you're not the boss of me" thrown in for good measure."
April 1, 2009 | 4 Comments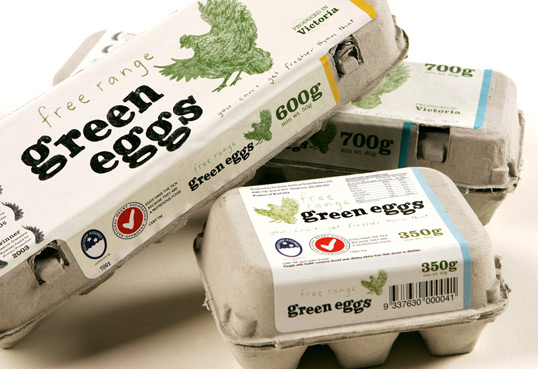 Designed by Swear Words | Country: Australia

"For the Greens, freshness and quality are the most important things, along with environmental sustainability and the happiness and welfare of their hens. Green Eggs are for people who share these values and want to supply the best products to their homes and customers, whilst supporting regional Victorian food producers.
We were asked to re-brand and package Green Eggs to communicate these values, and to have a some fun in the process. Check 'em out at all discerning eateries."