October 29, 2008 | No Comments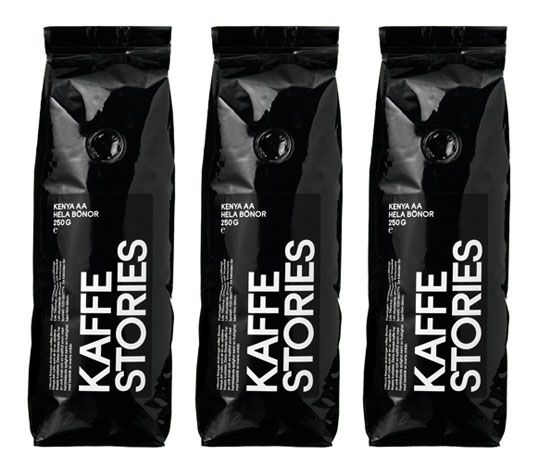 Designed by BVD | Country: Sweden
"Create a strong and totally unique café experience: from concept and name, to graphic profile and packaging. The concept needed to be warm, welcoming, honest and genuine and targeted to young professionals"
October 24, 2008 | No Comments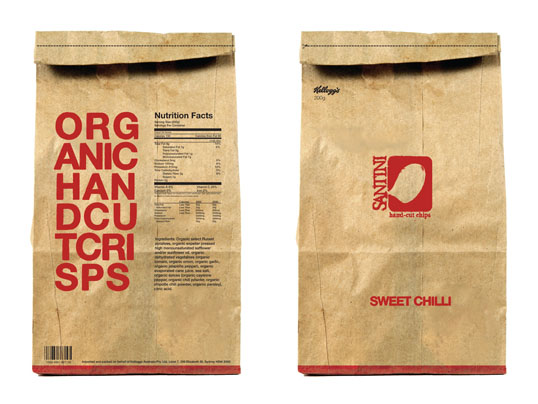 Designed by Henry Luong | Country: Australia
The raw, simple and unrefined design of this package is a great idea for a product such as hand cut, organic potato chips. The clean execution and attention to detail makes for a beautiful package with stand-out shelf appeal.
October 20, 2008 | 1 Comment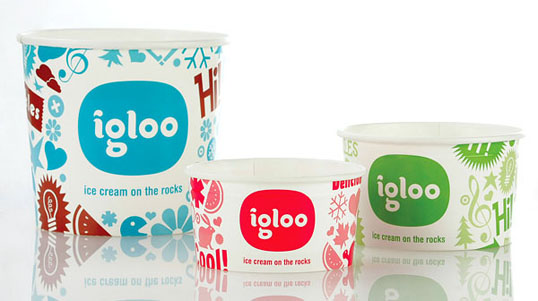 Designed by Anna Geslev | Country: Israel
Fun and colorful packaging for Igloo Ice Cream created by Israeli designer Anna Geslev.
October 18, 2008 | 7 Comments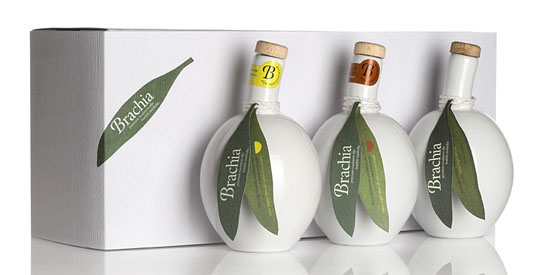 "Hand-made ceramic glazed container in the form of an olive fruit, with a bottleneck in the shape of a branch and an olive leaf formed tag. Maslina (Olive) is packed with a metal cap/funnel in a carton box wrapped in exclusive paper imitating wood structure. The product is suitable as a gift or souvenier, is re-usable, decorative but functional at the same time."
Thanks to Izvorka at TRIDVAJEDAN for sending this work to us.
October 9, 2008 | 1 Comment
I'm a sucker for witty, well thought out, copy driven design. The use of a semi-translucent substrate is an interesting approach a product like chips.
Designed by HarrimanSteel.
October 9, 2008 | No Comments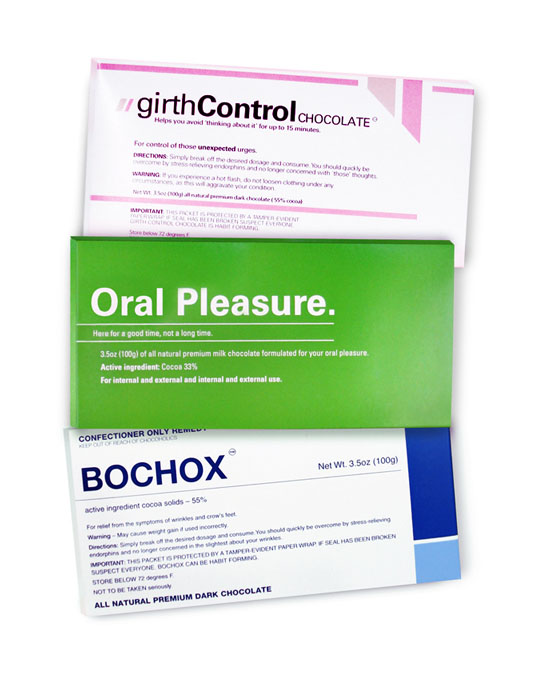 Jo-Nanda at Bloomsberry & Co sent us these "not so serious but delicious" chocolate bars designed by Out of the Blue. Girth Control, Oral Pleasure, Bochox, that would have been a fun naming session.
October 7, 2008 | 2 Comments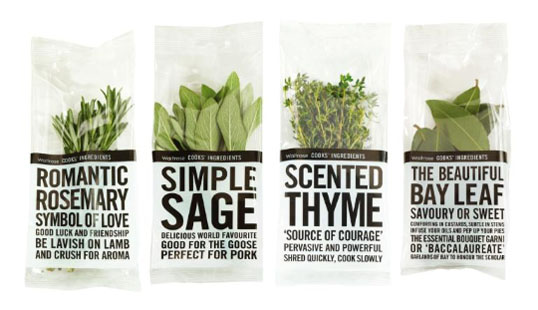 "Waitrose Herbs have a lot to say for themselves. Each minimally packaged pot carries bold tabloid style text, telling you everything you may not already know about the contents. Guest herbs make an exclusive and seasonal appearance with a splash of red in the headline. Herbs are as rich in myth and magic as they are in flavour and nutrition. This was a great opportunity to spread the word and present some real shelf talkers."
Designed by Lewis Moberly.
October 6, 2008 | No Comments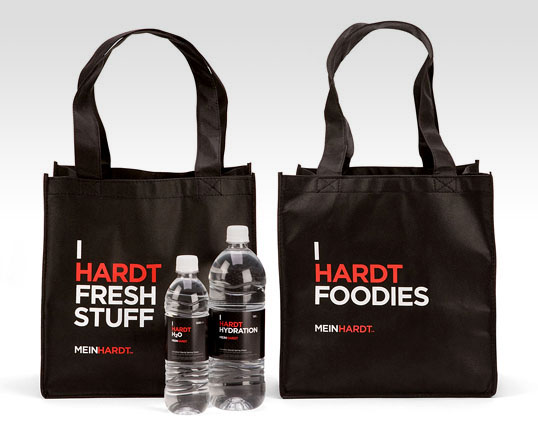 TAXI Vancouver has done a great job re-branding Meinhardt. The simple execution and play on the store's name is a nice touch.
"Linda Meinhardt started her own fine food store over a decade ago and is a true food aficionado, she searches the world over for gourmet treasures she can bring back and share with her customers. We developed an identity that could serve as an organizing principle, internally and externally that reflects the essence of the brands – sharing a world of culinary discoveries with the true food afficiandos."
October 3, 2008 | No Comments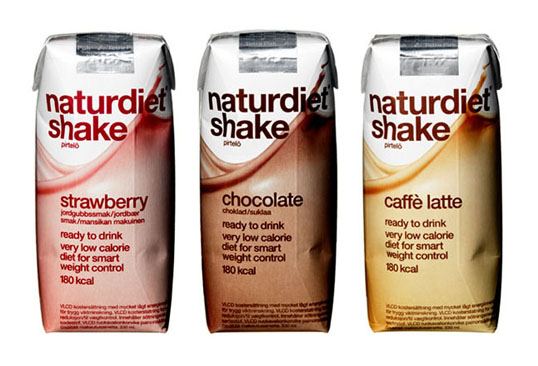 "A clear communication and uniform design was developed for the whole series, with a focus on the brand Naturdiet. The design is white and airy. On every pack the contents are photographed with energetic imagery. The whole series signals distinctly that it is about modern weight loss products."
Designed by BVD.
October 1, 2008 | No Comments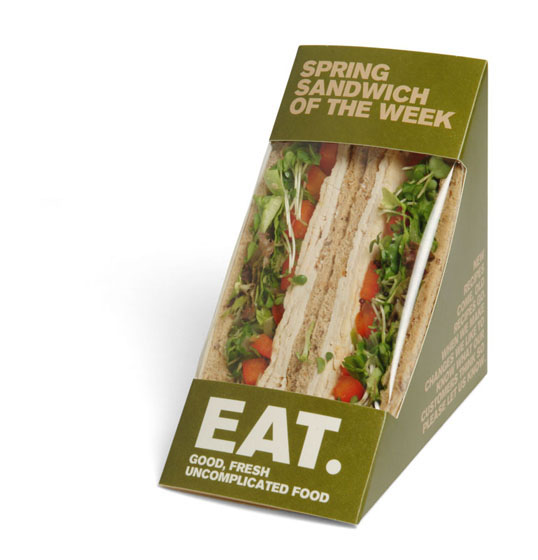 "In 2006 EAT came back to Pentagram to ask us to undertake an evolution of their brand communication, in order to bring the company's identity in-line with the way the marketplace had developed since the creation of their brand.
Pentagram produced a communications review, which recommended adding value to the brand by refocusing EAT's tone of communication, emphasising their existing good business practices and adding a degree of flexibility to the core brand elements in order to keep the EAT identity fresh and vibrant on an ongoing basis."