January 15, 2009 | 2 Comments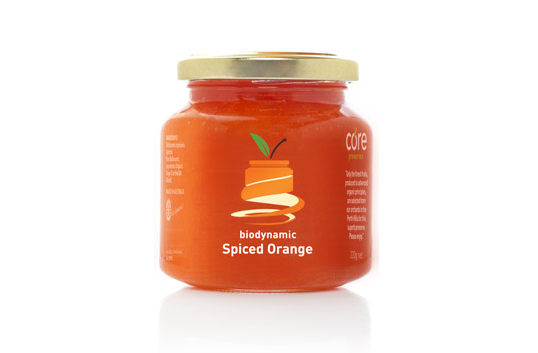 Designed by brainCELLS | Country: Australia | Fonts used: Gotham, FF DIN
Thanks to Brett at brainCELLS for sending this in.
January 14, 2009 | 1 Comment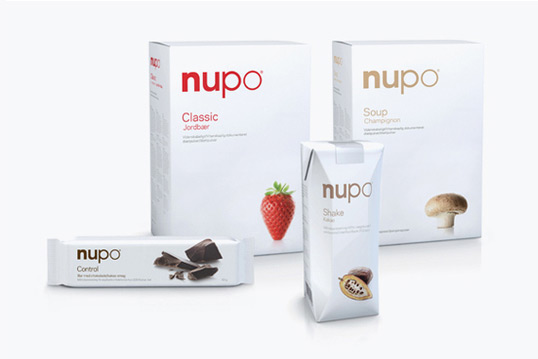 Designed by Muggie Ramadani Design Studio | Country: Denmark | Fonts used: Galaxie Polaris
Beautiful brand design and packaging from Muggie Ramadani Design Studio.
January 13, 2009 | No Comments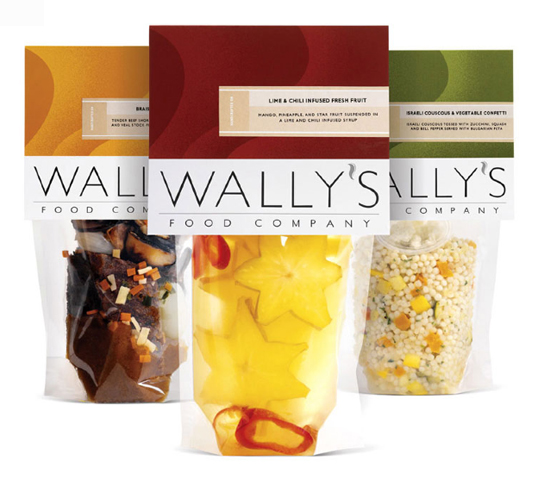 Designed by PhillipeBecker | Country: United States | Fonts used: unknown, see Relay, Nobel, Cassandra, Anisette
"Fresh, organic, seasonal food prepared by chefs and delivered right to your door. Yum.
January 12, 2009 | No Comments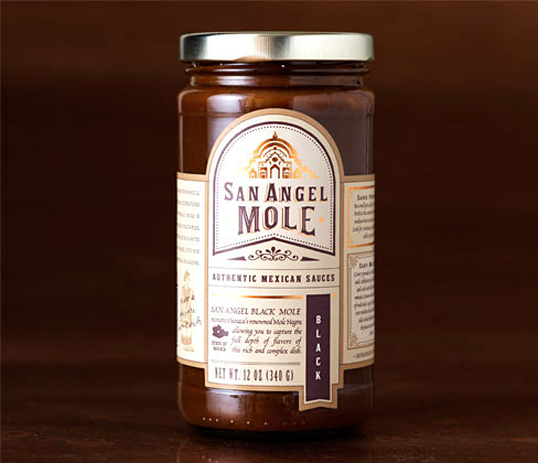 Designed by The Engine Room | Country: United States
December 29, 2008 | No Comments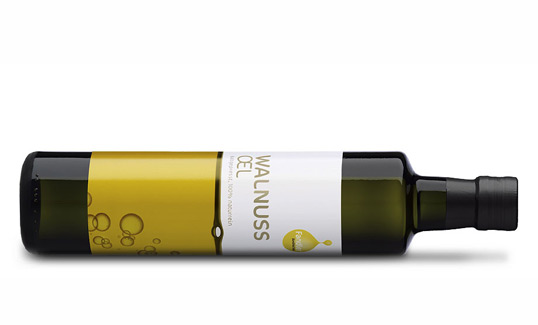 Designed by d.signwerk | Country: Austria | Fonts used: FF Cocon
Beautiful work from Austrian based d.signwerk. The use of oil imagery throughout the line is a nice touch, and something that is seldom seen in this category.
December 21, 2008 | 2 Comments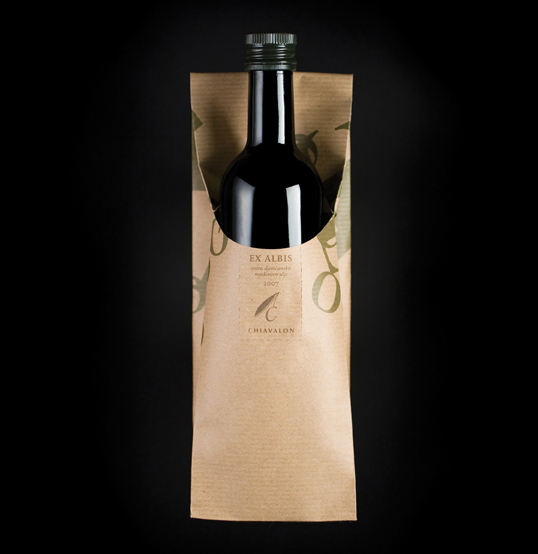 Designed by Bruketa&ZinicOM | Country: Croatia
Chiavalon is not just any olive oil. It is made in the Croatian region of Istria, from the same olive groves that once belonged to Ancient Roman emperors.
The designers chose simple small bottles and placed them in a recycled paper bag. Ruth Hoffmann, the project's Art Director said, 'This is a totally natural product and we wanted to accentuate that. You take this paper bag and the rustling is reminiscent of the weekly vegetable market, where the farmer puts fresh vegetables or fruits in a paper bag.' Furthermore, the paper bag keeps the bottle from becoming greasy. Continue…
December 20, 2008 | 1 Comment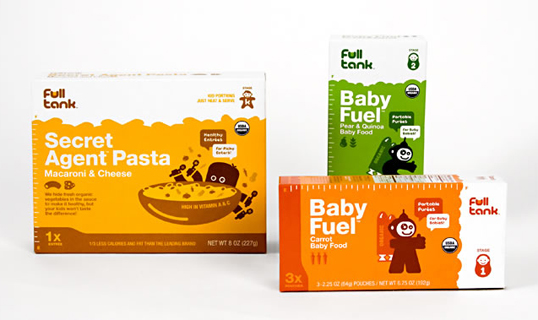 Designed by Turnstyle | Country: United States
"Full Tank is start-up food company that strives to pack a wallop of organic into food even the pickiest kid will eat. Full Tank Baby Fuel is the first frozen baby food to combine the benefits of home prepared veggies with the convenience of portability. Baby Fuel packages the freshest organic ingredients in a travel-ready squeeze pouch that fits in your pocket or purse and can even be eaten without a spoon. Full Tank Secret Agent Pastas 'hid' organic veggies in the sauce so kids won't know they're eating them.
December 19, 2008 | 5 Comments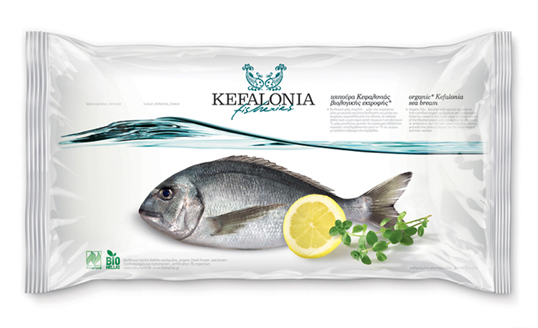 Designed by mousegraphics | Country: Greece | Fonts used: Clarendon
Beautiful and unique work from Greek design studio Mouse Graphics.
December 18, 2008 | 2 Comments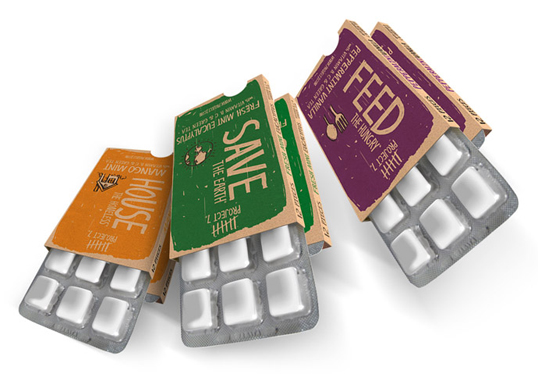 Designed by 29 Agency | Country: United States
"Project 7 was developed on a cold fall night 2 years ago when the thought of the 7 deadly sins came up.  I began to do some research on the history and origin and had a simple thought.  What if man in his selfishness instead of focusing on abstaining from the 7 sins worked to help those that were a consequence of one of these 7?  What if the "glutton" in this example which I fall into regularly stopped focusing on myself and started focusing on helping those that were starving.  So take that concept and spread it over what we call the 7 most critical areas of need in the world, hence the name Project 7.  So then the vision started playing itself out and I needed something to help get this initiative out there.  So having a consumer goods background and a heart to see real change come about this company was created.  I believe like most of you, that if we spent more time helping others, we can in fact, "Change the Score."
December 16, 2008 | 4 Comments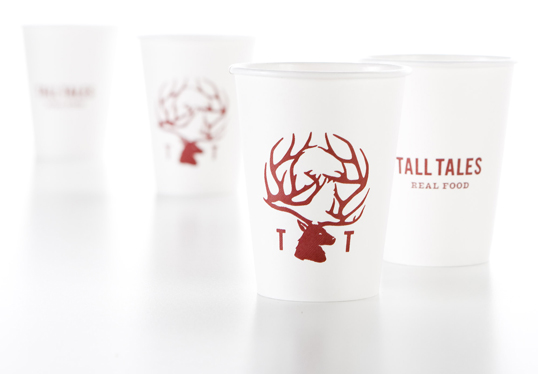 Designed by Duffy & Partners | Country: United States | Fonts used: Trade Gothic, Clarendon
"Minneapolis based Duffy & Partners used their creative design and branding expertise in creating the logo, food container packaging and other interior design elements for Gander Mountain's new Tall Tales-Real Food Restaurants.
Tall Tales-Real Food Restaurant is another extraordinary example of showing how design needs to be part of our everyday life and strengthens Duffy's leadership with in the hospitality industry!  There is really a lot of dimension behind its concept."