December 16, 2013 | 2 Comments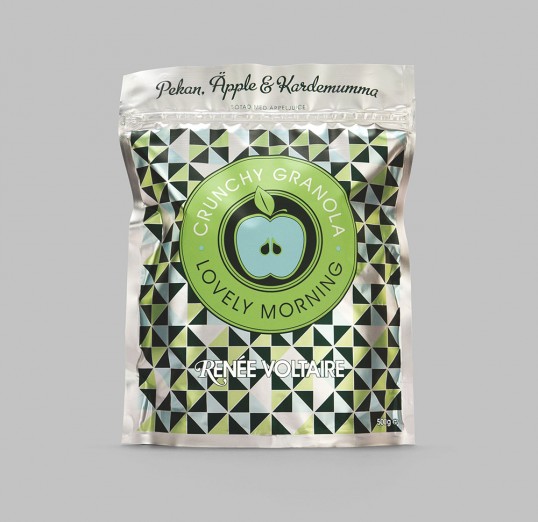 Designed by TBWA\ Stockholm | Country: Sweden
"TBWA continues to evolve the design for Renée Voltaire, this time in the breakfast product range. The body of work included conceptualization of the range as well as naming and design.
Renée Voltaire was one of the first players in the organic segment.  When the brand launched it was relatively unique in design.  Now, as more and more brands have taken organic positions and signal organic cues in their communication, it was time for Renée Voltaire's design to take the next step – to once again stand out on the shelves."
December 9, 2013 | No Comments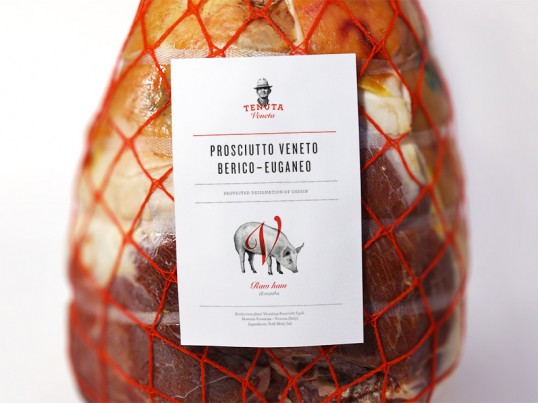 Designed by Manuel Bortoletti | Country: Italy
"The project illustrates the brand identity of Tenuta Veneta, the name of a fictitious multifunctional structure which promotes the quality of the agri-food of the Italian region Veneto.
The products are not only bought here, but also consumed and studied. To offer that service, Tenuta Veneta is composed by a bistro, a shop and a place where it organizes cooking class, tastings and teaching."
November 24, 2013 | No Comments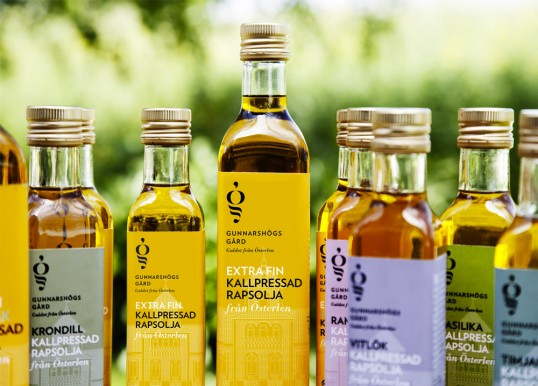 Designed by Neumeister | Country: Sweden
"When a farm known for its artisanal oil and food products has been family owned for 4 generations, heritage and tradition form the usual brief. But Gunnarshögs Gård came to us looking for more — an identity that not only conveyed their legacy, but also signalled the market leading expertise they had earned over generations.
With that challenge in mind, we sought to celebrate past success with a wholly modern expression. Marrying a graphic drawing of the actual Gunnarshögs farm with a persistent typeface and carefully chosen colour palette. Resulting in an identity that radiates appeal and tells a story of exquisitely modern products from a family company."
November 13, 2013 | 32 Comments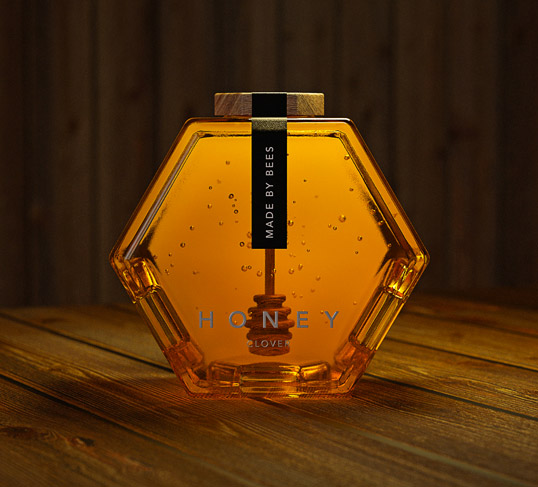 Designed by Maks Arbuzov | Country: Russia
Concept work for honey packaging.
"Natural forms are the best way to show the naturalness of product. You need only to recognize the form in order to understand what's inside of the package. The design is simple and uncluttered to show off the clean and clear product."
November 13, 2013 | 1 Comment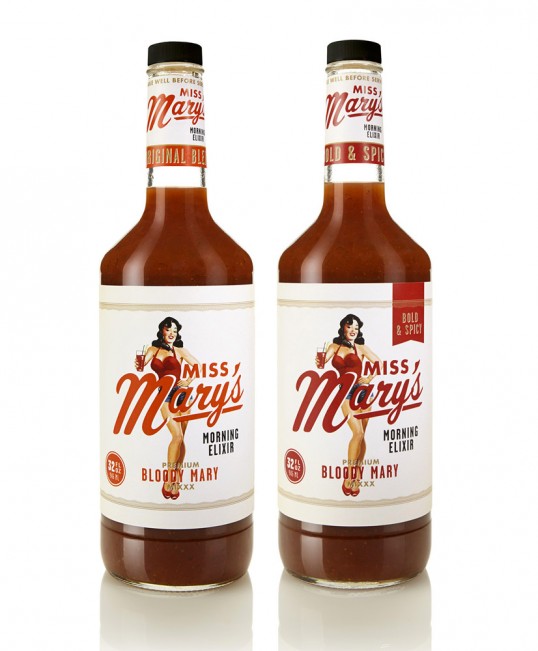 Designed by Brandon Van Liere | Country: United States
"Miss Mary's Morning Elixir is a premium Bloody Mary mix with a sexy vintage pinup look designed by Brandon Van Liere. The illustrated brand has a handmade feel that captures the product's uniqueness and small-scale production, and has a personality that's naughty and a little coy, as if the bottle holds secrets to be discovered."
October 21, 2013 | 4 Comments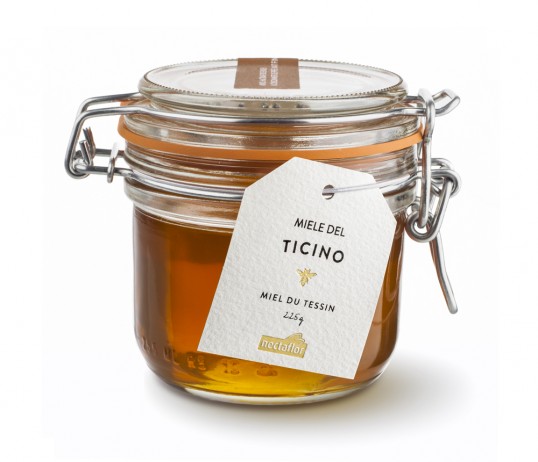 Designed by allink | Country: Switzerland
"The Swiss honey producer nectaflor launched three special exquisite products in Summer 2013 – Honey from three different regions in Switzerland: Ticino, Ostschweizer and Jura Suisse. Due to the regional limitation the delicious honey sorts are only available in small quantities, which leads to a high exclusivity.
allink created a packaging that focuses on the honey per se in order to fulfil the valuable content. The characteristic flip-top jars ensure a clear distinction on the shelf and are complemented with a small but a lovingly created paper label. This packaging solution appears honest and authentic and highlights the values naturalness and personality."
September 16, 2013 | 2 Comments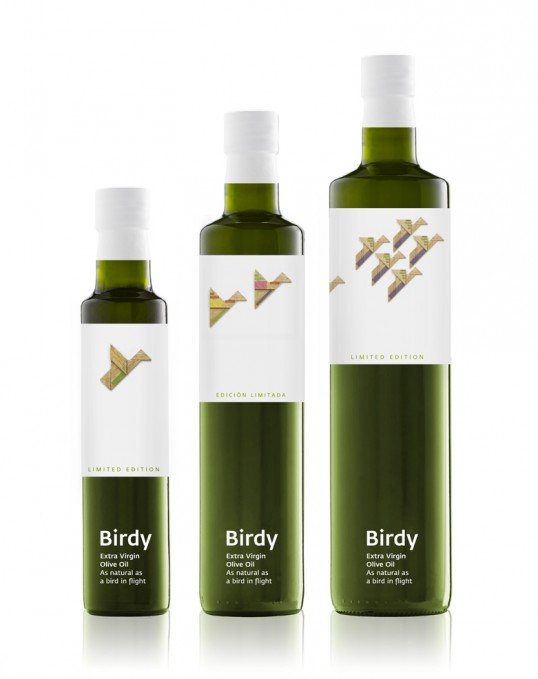 Designed by PalauGea | Country: Spain
"Birdy is an ecologically produced extra virgin olive oil made from olive trees in the property of 'Heredad la boquilla' located in Valencia, Spain.
We developed everything from the name, concept, product, brand, packaging design and online communications.
We wanted to find the best way to communicate the natural quality of the product. We asked, "what's more natural and free than a bird?". We decided to create the bird using wood pieces of the tangram puzzle. Simple but effective."
September 9, 2013 | No Comments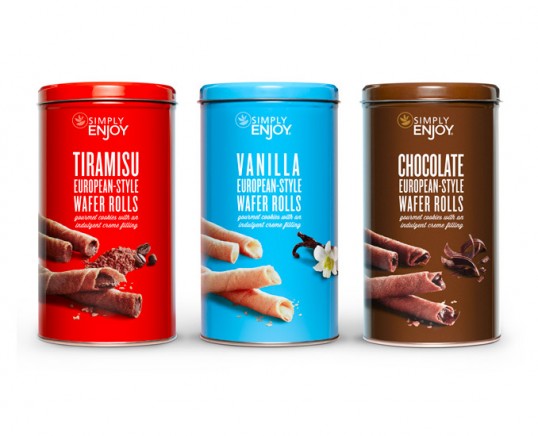 Designed by Pearlfisher | Country: United States
"Task: Strategic redesign of the Simply Enjoy range to reflect the brand's new super premium offer and positioning.
Scope: Brand strategy, identity design, tone of voice and packaging graphics.
Solution: A design that speaks to luxurious indulgence, focusing on the pleasures of food from around the world through vibrant color and photography that highlights the artisanal-style of the range."
September 7, 2013 | No Comments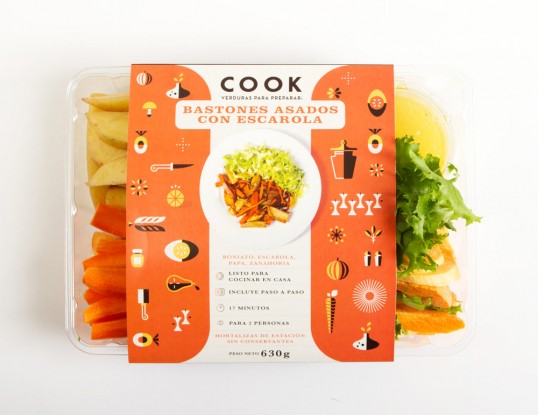 Designed by Mundial | Country: Uruguay
"Based in Montevideo, Uruguay, COOK creates meal kits that are healthy and easy to cook. Each kit takes only a few minutes to prepare. You don't need to be an expert in the kitchen because each kit has step-by-step of instructions, ingredients, and a video detailing preparation.
We worked with COOK to create an unique identity with illustrations and colors that represent the freshness of the product."
August 28, 2013 | No Comments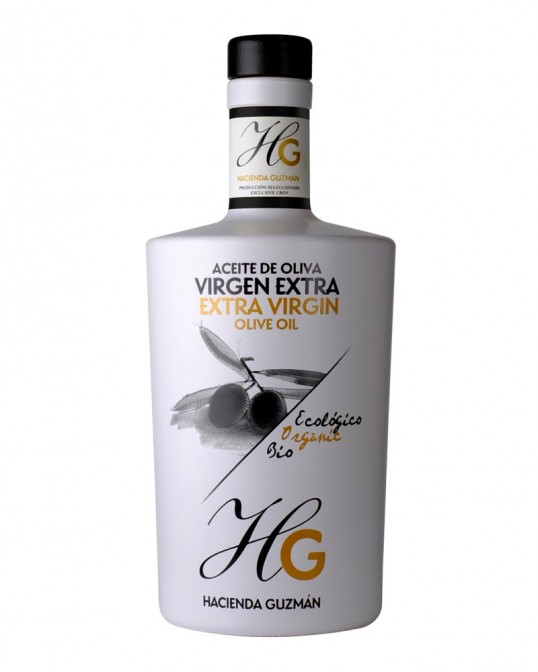 Designed by Centralpack | Country: Spain
"Exquisite design. Termination lace printing on ceramics. Hacienda Guzmán represents the history of the Andalusian Extra Virgin Olive Oil. In the 16th century, it became the biggest and most important Estate in Spain.
This healthy and high quality product has been produced according to strict organic standards, without the use of artificial fertilizers or chemicals.  The entire production process is controlled yielding a product that enriches our diet and benefits the environment."