November 13, 2013 | 1 Comment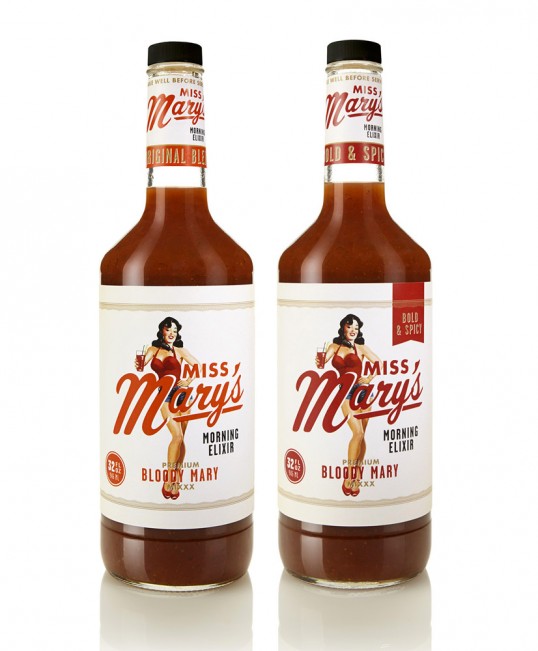 Designed by Brandon Van Liere | Country: United States
"Miss Mary's Morning Elixir is a premium Bloody Mary mix with a sexy vintage pinup look designed by Brandon Van Liere. The illustrated brand has a handmade feel that captures the product's uniqueness and small-scale production, and has a personality that's naughty and a little coy, as if the bottle holds secrets to be discovered."
October 21, 2013 | 4 Comments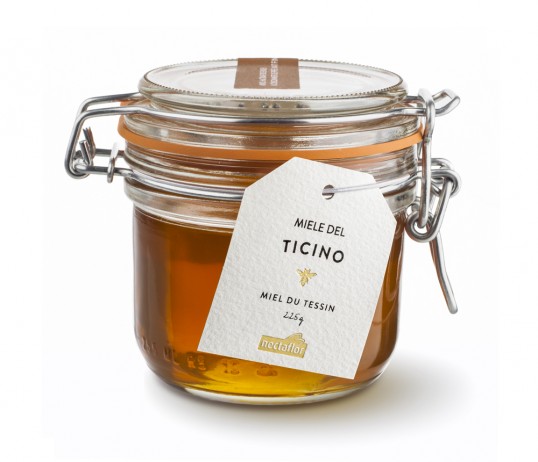 Designed by allink | Country: Switzerland
"The Swiss honey producer nectaflor launched three special exquisite products in Summer 2013 – Honey from three different regions in Switzerland: Ticino, Ostschweizer and Jura Suisse. Due to the regional limitation the delicious honey sorts are only available in small quantities, which leads to a high exclusivity.
allink created a packaging that focuses on the honey per se in order to fulfil the valuable content. The characteristic flip-top jars ensure a clear distinction on the shelf and are complemented with a small but a lovingly created paper label. This packaging solution appears honest and authentic and highlights the values naturalness and personality."
September 16, 2013 | 2 Comments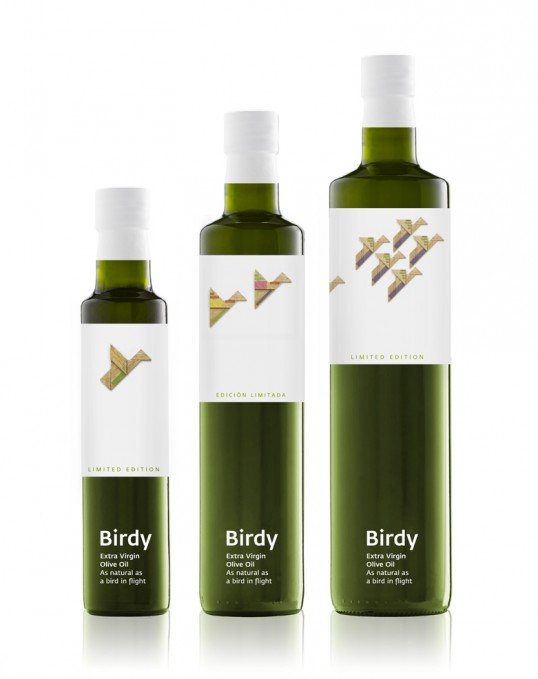 Designed by PalauGea | Country: Spain
"Birdy is an ecologically produced extra virgin olive oil made from olive trees in the property of 'Heredad la boquilla' located in Valencia, Spain.
We developed everything from the name, concept, product, brand, packaging design and online communications.
We wanted to find the best way to communicate the natural quality of the product. We asked, "what's more natural and free than a bird?". We decided to create the bird using wood pieces of the tangram puzzle. Simple but effective."
September 9, 2013 | No Comments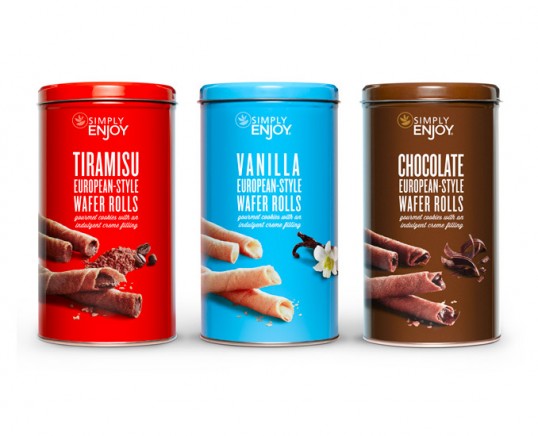 Designed by Pearlfisher | Country: United States
"Task: Strategic redesign of the Simply Enjoy range to reflect the brand's new super premium offer and positioning.
Scope: Brand strategy, identity design, tone of voice and packaging graphics.
Solution: A design that speaks to luxurious indulgence, focusing on the pleasures of food from around the world through vibrant color and photography that highlights the artisanal-style of the range."
September 7, 2013 | No Comments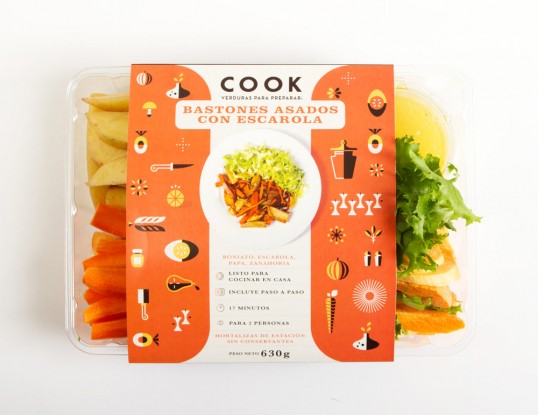 Designed by Mundial | Country: Uruguay
"Based in Montevideo, Uruguay, COOK creates meal kits that are healthy and easy to cook. Each kit takes only a few minutes to prepare. You don't need to be an expert in the kitchen because each kit has step-by-step of instructions, ingredients, and a video detailing preparation.
We worked with COOK to create an unique identity with illustrations and colors that represent the freshness of the product."
August 28, 2013 | No Comments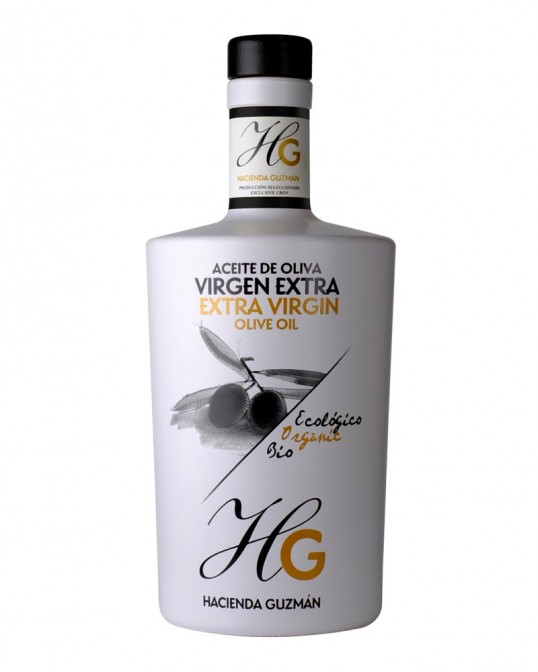 Designed by Centralpack | Country: Spain
"Exquisite design. Termination lace printing on ceramics. Hacienda Guzmán represents the history of the Andalusian Extra Virgin Olive Oil. In the 16th century, it became the biggest and most important Estate in Spain.
This healthy and high quality product has been produced according to strict organic standards, without the use of artificial fertilizers or chemicals.  The entire production process is controlled yielding a product that enriches our diet and benefits the environment."
August 19, 2013 | No Comments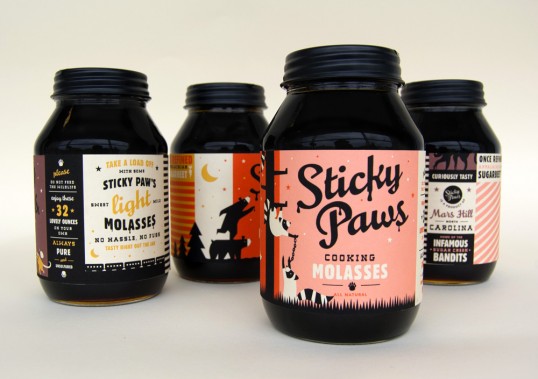 Designed by Caleb Heisey Design | Country: United States
"Often thought as old-fashioned, molasses is a quickly vanishing condiment, mostly only found in grandma's dusty recipes. To make molasses more appealing to a younger audience, I designed the labels for Sticky Paws to capture the trend of the 1930's dustbowl aesthetic while giving it a modern spin. For each type of molasses, a different mischievous animal is attempting to steal the ooey goodness."
August 18, 2013 | 3 Comments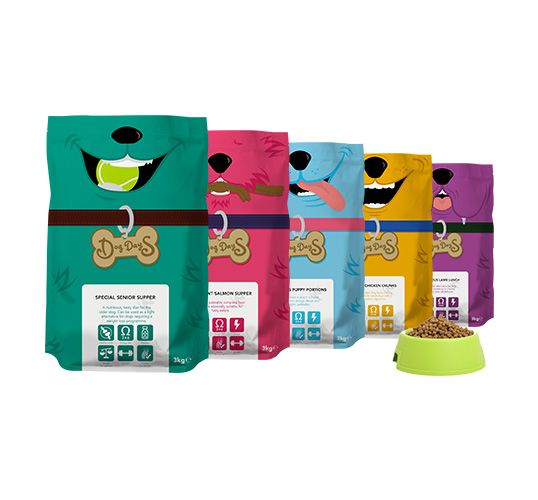 Designed by Epoch Design | Country: United Kingdom
"In 2012, a local 19-year-old entrepreneur approached us in need of a brand, visual identity and packaging for his startup, a Prince's Trust-funded dog food and pet accessories company. Epoch developed the brand name and created a bright, fun identity with heaps of tail-wagging personality. The new packaging designs sure stand out from the litter – no more rrruff dinnertime for me! (Sorry, couldn't resist.) This brought a fun new brand to the pet food aisle, sure to secure our client a truly loyal consumer fan base for the affluent urban demographic he wanted his products to appeal to."
August 16, 2013 | 1 Comment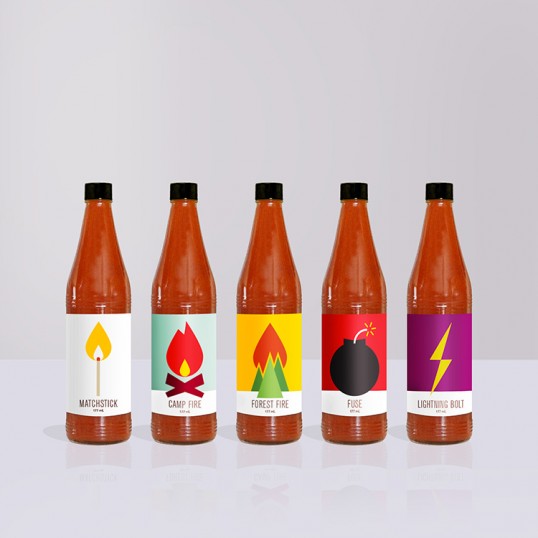 Designed by Jag Nagra | Country: Canada
"I began this self-initiated project recently, to develop a line of hot sauce: Hugo's Hot Sauce.  I took on a metaphorical approach to the label illustrations.  Starting with a matchstick to represent the mildest one, they increase in spiciness continuing on to: camp fire, forest fire, fuse and lightning bolt."
August 13, 2013 | 1 Comment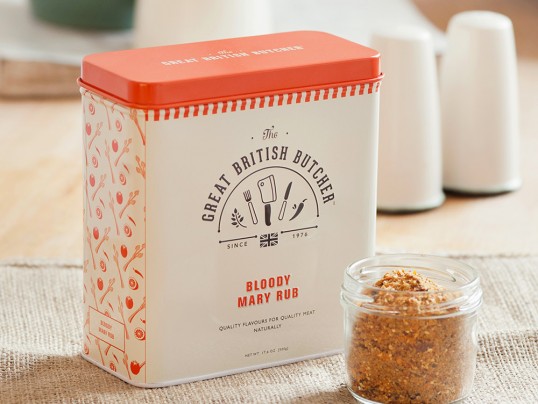 Designed by Design by Day | Country: United Kingdom
"The Great British Butcher is a new range of British-inspired rubs and seasonings prepared by MRC Flava, a third generation family owned company that started out in the butcher trade back in 1976.
With the rising popularity of farm shops and gourmet butchers, the brief was to come up with a brand identity and packaging that built on the company's genuine British heritage, celebrates the tradition of the British butcher, and communicates good, honest quality.
Like the product, the packaging is simple, robust and wholesome, balancing both traditional and modern elements. The product's British heritage is communicated subtly through the logo, and vintage-style typography gives a nod to the past. Playful illustrations on the side of each tin highlight the importance of the carefully selected, quality ingredients. Quality flavours for quality meat!"