November 18, 2011 | 4 Comments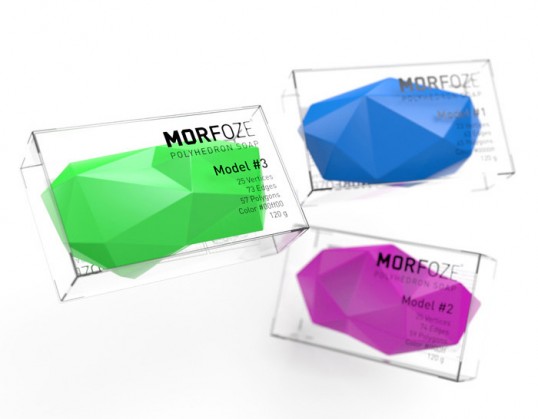 Designed by Yevgeny Razumov | Country: Russia
Morfoze is a hard soap concept, which will surely appeal to those who have had to face the principles of 3D-modelling software, designers, modellers, engineers and people who like anything unusual, and everything that makes our life more interesting.
November 13, 2011 | 4 Comments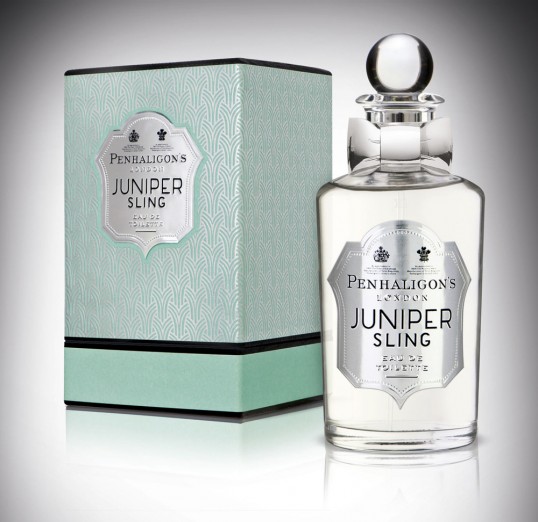 Designed by jkr | Country: United Kingdom
"The best scents tell a story, capturing a memory or a moment in time. This is true of the new Penhaligon's fragrance Juniper Sling, which launches this month with packaging designed by jkr.
"Juniper Sling is a very exciting concept. The fragrance is inspired by the botanical ingredients within London Dry Gin" explained Sarah Rotheram, CEO, Penhaligon's. "We look to create fragrances that have a very British beat to them, and Gin is very much a part of the history of London. To create this fragrance, we have had the pleasure of working with an icon within the fragrance industry, the perfumer Oliver Cresp".
"The brief was very clear on the mood and emotion we wanted Juniper Sling to conjure up from a design point of view" said Jovan Buac, Account Director, jkr. "It's about gin cocktails in the 1920's, bright young things and art deco nuances." As always, Penhaligon's aims to play on its heritage but with a nod to the modern. "The design aims to deliver simple elegance with patterns inspired by 1930's architecture but shown in a very subtle way through the use of silver foils on the box" said Liz Stannard, Designer, jkr.
With a newly designed over-sized box structure and metal bow-tie, jkr strived to add more weight and luxury to Juniper Sling, whilst still ensuring it fitted with the rest of the Penhaligon's range.
"This design is all about tactility and layering, but with simplicity at the heart of the design. The paper stock is tactile whilst the use of silver foils and varnishes helps create a luxurious feel" said Judith Allan, Production Director, jkr.
"The use of real metal features on the bottle & box was key. This aspect of the design was inspired by classic decanter labels and helped provide authenticity while building on the gin story at the heart of the fragrance" said Liz Stannard, Designer, jkr. "Of course, producing these labels was technically challenging, but the result is superb" added Judith Allan, Production Director, jkr."
November 8, 2011 | 10 Comments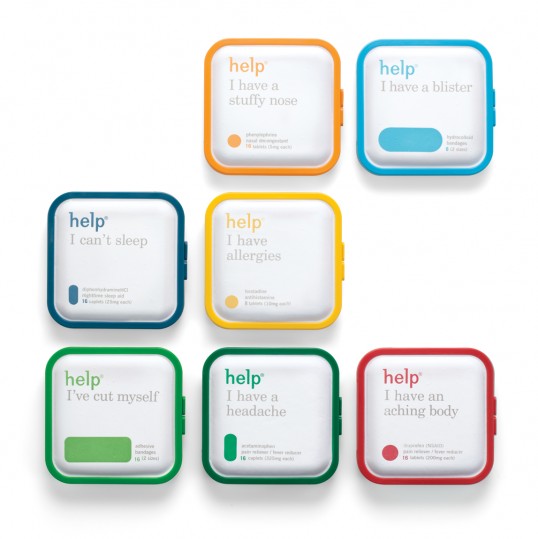 Designed by Pearlfisher | Country: United States
"Pearlfisher has refreshed the packaging for Help Remedies – the New York City-based boutique pharma company and creator of minimalist medicine – as part of Help's national Take Less campaign.
As part of the rollout of the Take Less campaign, Pearlfisher was tasked with refreshing the packaging for the existing product range and for the addition of new variants to the portfolio – including Help I have a stuffy nose.
Jonathan Ford, Pearlfisher Creative Partner, says, "We have refined the identity and colorcoded the embossed pill shape to make the overall brand architecture more visually strong and to give the brand better stand-out and immediacy of recognition. The design evolution dials up Help's equities, creating an ownable secondary language through the pill iconography, that will be used across further brand touchpoints and communications."
November 7, 2011 | 4 Comments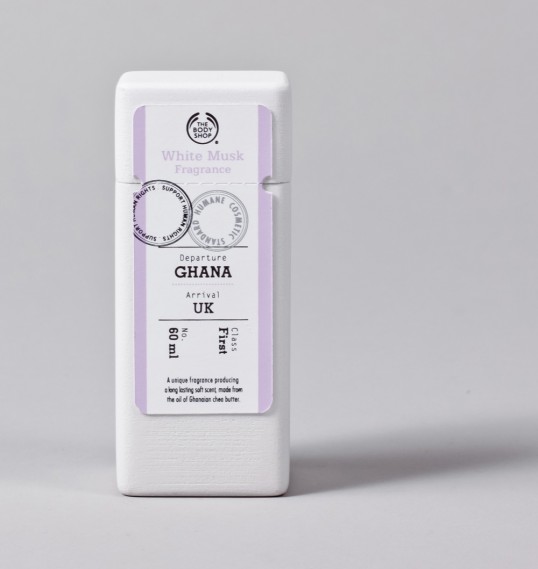 Designed by Sam Stringer & Shaun Baldwin | Country: United Kingdom
'Design a contemporary range of packaging for The Body Shop that unites their brand values with the premium nature of the products.'
"This concept takes the Body Shop back to its roots. The tickets allow the design to display the provenance the product does not justify and underpins the five core brand values."
November 3, 2011 | 3 Comments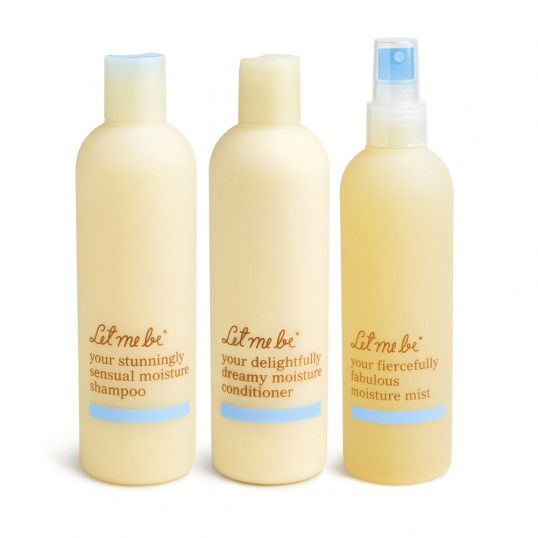 Designed by Bob Helsinki | Country: Finland
"Premium hair care range by Bob Helsinki for Miraculos.
We wanted our new premium line to be something different: personal, sympathetic and organic. We wanted to give the products depth, personality and own voice – also in the name. The decision was to speak to the user through the package itself. To literally open a conversation: ask gently for a permission to enter the user's world. This combined with a unique matte feel of the bottle, the translucent surface and the creamy colour of the liquids made the products both luxurious and easily accessible."
October 26, 2011 | 4 Comments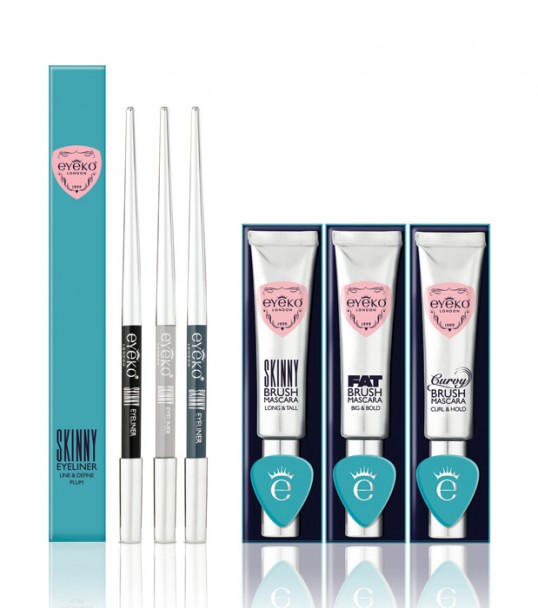 Designed by R Design | Country: United Kingdom
"Our brief was to establish Eyeko as a more premium specialist, sophisticated brand while still retaining pretty London meets quirky Tokyo look.
By creating the Eyeko shield it enabled us to communicate their brand personality consistently across all media. Using unusual colour combinations helped the brand stand out from it competitors.
We also worked together with the Eyeko team to create a shield as a functional tool that can be used to protect the eyelid from smudges when applying mascara.
We have been heavily involved in all aspects of the business designing their brand identity, packaging, tone of voice, corporate identity, point of purchase and their website."
October 24, 2011 | No Comments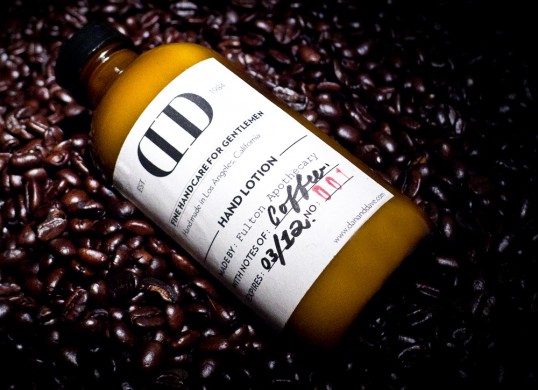 Designed by Dan and Dave Industries | Country: United States
"Hands are an integral part of our craft. Under constant scrutiny, we set out to develop a lotion tailored to our specific needs: Quick absorbing, long lasting moisture that wouldn't interfere when handling apparatus.
This unique hand lotion from Fulton's Apothecary is finessed with organic ingredients such as Jojoba, a natural and light oil that deeply penetrates hands to heal without a greasy finish. Other nourishing ingredients include Shea Butter and Vitamine E oil. Scented with pure coffee oil which contains high amounts of natural anti-oxidants."
October 22, 2011 | 3 Comments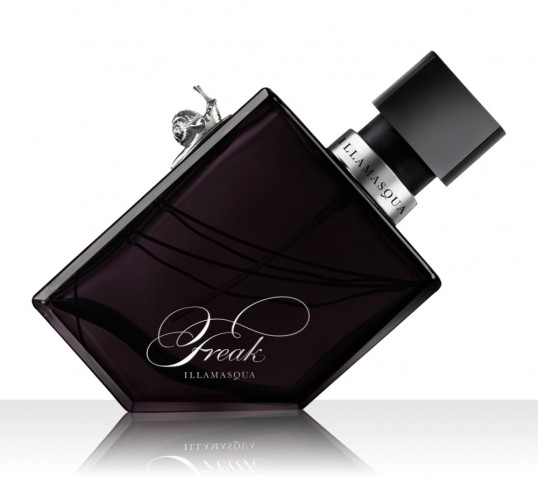 Designed by Propaganda | Country: United Kingdom
"As part of our ongoing work with the cult beauty brand Illamasqua, we have been heavily involved in the creation, development and launch of their first fragrance.  As a brand that celebrates the idiosyncrasy of people, being unique and out of the ordinary, Illamasqua adopted the name 'Freak' for the fragrance.
Given this as a basis, we explored a range of different avenues for what a 'Freak' bottle should look like. We decided on the bottle in the attached images. The shape is based on a traditional classic perfume bottle, with the bottom right corner removed to make the bottle stand on its edge, echoing the Freak ethos of 'refusing to fit in'.
A silver snail is attached to its side, a snail being a creature that is perfectly formed yet not admired as being conventionally beautiful by the masses, this represents Illamasqua's love of beauty in all things, especially the unconventional.
Illamsqua considers itself a night-time brand, therefore it makes sense that this unisex fragrance is made from flowers that bloom only at night, including the Queen of the Night (or Nightblooming Ceresus), a rare flower from the Arizonian desert which blooms for only night a year or when the moon is full."
October 11, 2011 | 7 Comments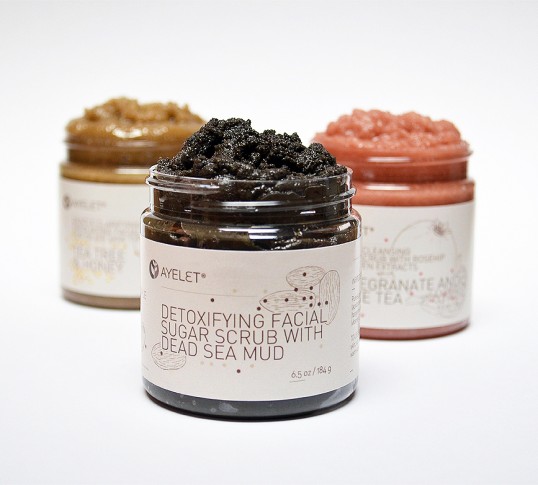 Designed by Oh Boutique | Country: Argentina
"Ayelet Naturals is a new brand that produces organic aromatherapy, skincare, bath and body products from NY to anywhere (Ayelet sells her products only via online stores).
We've created the brand re-design and several products lines. The scrubs are one of the lines we created. We tried to develop a label system that looks fresh, natural and beautiful to costumers' eyes. In this way, we used clear hues and created  linear hand-made illustrations showing the main ingredients of each product. We also included little geometric shapes with powerful colors used as accent in the general color scheme. The result is an attractive label system easy and cheap to print and stick on standard glass jars."
September 25, 2011 | 1 Comment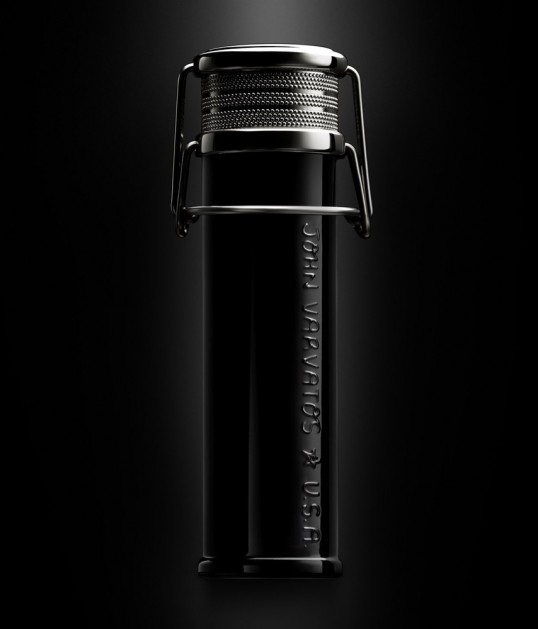 Designed by YARD | Country: United States
"Following in the incredible success of his Collection scents, John Varvatos debuts the first ever fragrance under John Varvatos Star USA. The concept and designs for the bottle, packaging and campaign were created by New York agency YARD—led by Executive Creative Director, Stephen Niedzwiecki. YARD has partnered with John Varvatos and all of his brands for over 7 years.