November 7, 2011 | 4 Comments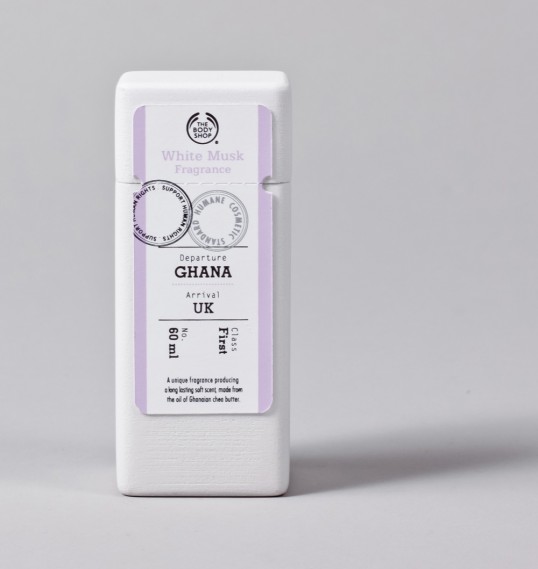 Designed by Sam Stringer & Shaun Baldwin | Country: United Kingdom
'Design a contemporary range of packaging for The Body Shop that unites their brand values with the premium nature of the products.'
"This concept takes the Body Shop back to its roots. The tickets allow the design to display the provenance the product does not justify and underpins the five core brand values."
November 3, 2011 | 3 Comments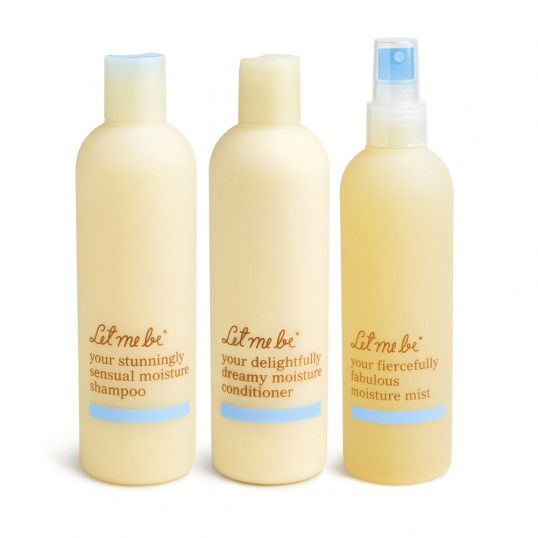 Designed by Bob Helsinki | Country: Finland
"Premium hair care range by Bob Helsinki for Miraculos.
We wanted our new premium line to be something different: personal, sympathetic and organic. We wanted to give the products depth, personality and own voice – also in the name. The decision was to speak to the user through the package itself. To literally open a conversation: ask gently for a permission to enter the user's world. This combined with a unique matte feel of the bottle, the translucent surface and the creamy colour of the liquids made the products both luxurious and easily accessible."
October 26, 2011 | 4 Comments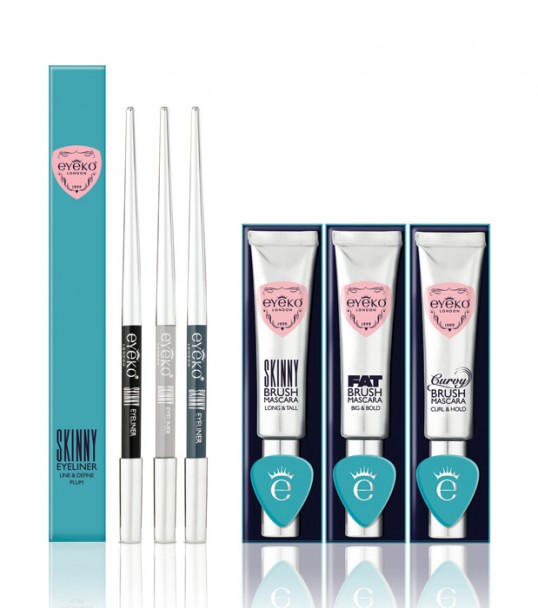 Designed by R Design | Country: United Kingdom
"Our brief was to establish Eyeko as a more premium specialist, sophisticated brand while still retaining pretty London meets quirky Tokyo look.
By creating the Eyeko shield it enabled us to communicate their brand personality consistently across all media. Using unusual colour combinations helped the brand stand out from it competitors.
We also worked together with the Eyeko team to create a shield as a functional tool that can be used to protect the eyelid from smudges when applying mascara.
We have been heavily involved in all aspects of the business designing their brand identity, packaging, tone of voice, corporate identity, point of purchase and their website."
October 24, 2011 | No Comments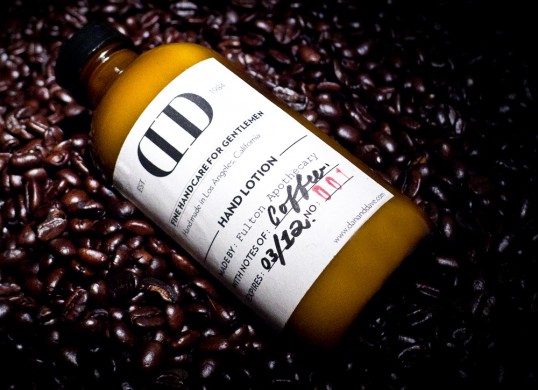 Designed by Dan and Dave Industries | Country: United States
"Hands are an integral part of our craft. Under constant scrutiny, we set out to develop a lotion tailored to our specific needs: Quick absorbing, long lasting moisture that wouldn't interfere when handling apparatus.
This unique hand lotion from Fulton's Apothecary is finessed with organic ingredients such as Jojoba, a natural and light oil that deeply penetrates hands to heal without a greasy finish. Other nourishing ingredients include Shea Butter and Vitamine E oil. Scented with pure coffee oil which contains high amounts of natural anti-oxidants."
October 22, 2011 | 3 Comments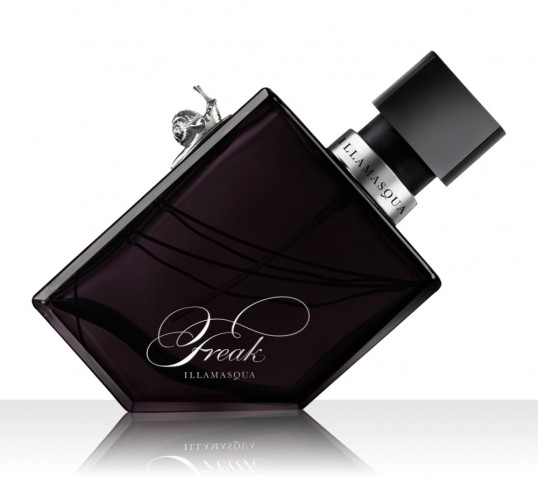 Designed by Propaganda | Country: United Kingdom
"As part of our ongoing work with the cult beauty brand Illamasqua, we have been heavily involved in the creation, development and launch of their first fragrance.  As a brand that celebrates the idiosyncrasy of people, being unique and out of the ordinary, Illamasqua adopted the name 'Freak' for the fragrance.
Given this as a basis, we explored a range of different avenues for what a 'Freak' bottle should look like. We decided on the bottle in the attached images. The shape is based on a traditional classic perfume bottle, with the bottom right corner removed to make the bottle stand on its edge, echoing the Freak ethos of 'refusing to fit in'.
A silver snail is attached to its side, a snail being a creature that is perfectly formed yet not admired as being conventionally beautiful by the masses, this represents Illamasqua's love of beauty in all things, especially the unconventional.
Illamsqua considers itself a night-time brand, therefore it makes sense that this unisex fragrance is made from flowers that bloom only at night, including the Queen of the Night (or Nightblooming Ceresus), a rare flower from the Arizonian desert which blooms for only night a year or when the moon is full."
October 11, 2011 | 7 Comments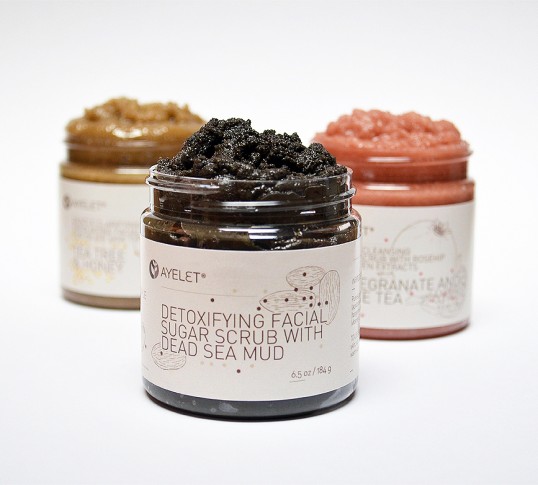 Designed by Oh Boutique | Country: Argentina
"Ayelet Naturals is a new brand that produces organic aromatherapy, skincare, bath and body products from NY to anywhere (Ayelet sells her products only via online stores).
We've created the brand re-design and several products lines. The scrubs are one of the lines we created. We tried to develop a label system that looks fresh, natural and beautiful to costumers' eyes. In this way, we used clear hues and created  linear hand-made illustrations showing the main ingredients of each product. We also included little geometric shapes with powerful colors used as accent in the general color scheme. The result is an attractive label system easy and cheap to print and stick on standard glass jars."
September 25, 2011 | 1 Comment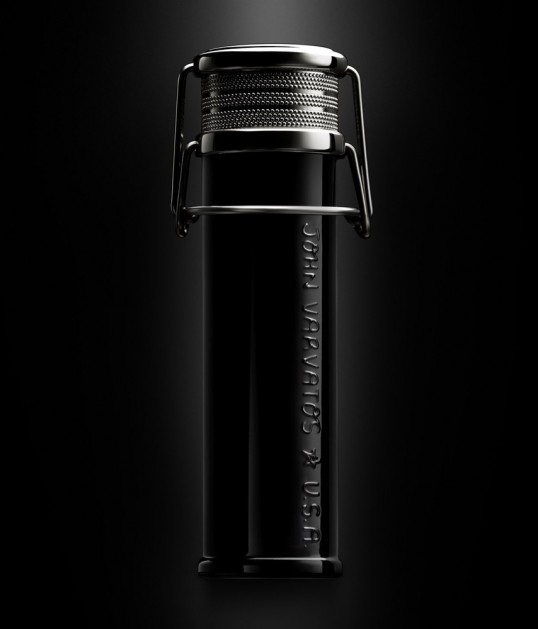 Designed by YARD | Country: United States
"Following in the incredible success of his Collection scents, John Varvatos debuts the first ever fragrance under John Varvatos Star USA. The concept and designs for the bottle, packaging and campaign were created by New York agency YARD—led by Executive Creative Director, Stephen Niedzwiecki. YARD has partnered with John Varvatos and all of his brands for over 7 years.
September 24, 2011 | 2 Comments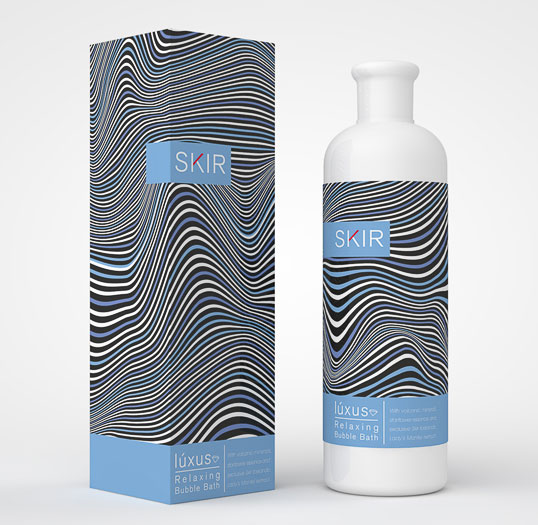 Designed by Denis Carroll | Country: Ireland
"A range of organic beauty products with volcanic minerals and aromatic essences.
The pattern I created is representative of volcanic sedimentary layers. It is used with variations of colour across the range. In turn, the product colour is representative of the aromatic essence inside."
September 17, 2011 | 1 Comment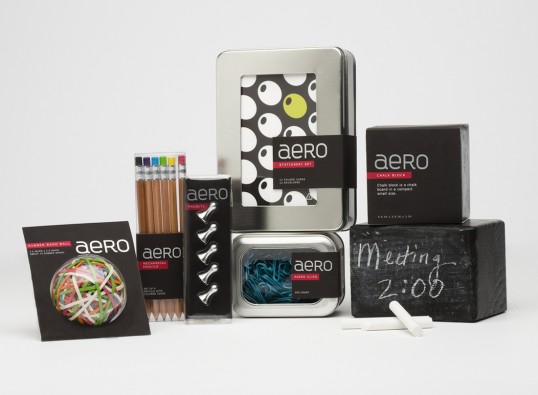 Designed by Caroline Saridewi, Gina Chang, Molly Weber & Sanna Luuka | Country: United States
"This project began with a question, If Target opened up a higher end store to compete with Crate & Barrell and WIlliam Sonoma, then how would they brand their products? Aero is the answer.
Aero is the line of branded house products that would be sold in Aero Stores. The line of departments are endless, however, we focused on office and performance products.
Aero store is targeted to deliver upscale quality home products and services in a friendly and sophisticated way. This store will be catered more to city dwellers and those who can choose to live a comfortable more rustic and modern design lifestyle. Aero's brand promise is to consistently deliver the highest quality, design forward products to our shoppers. Our commitment is to provide our guests with a superior shopping experience.
Taught under Michael Osborne at Academy of Art San Francisco."
September 13, 2011 | No Comments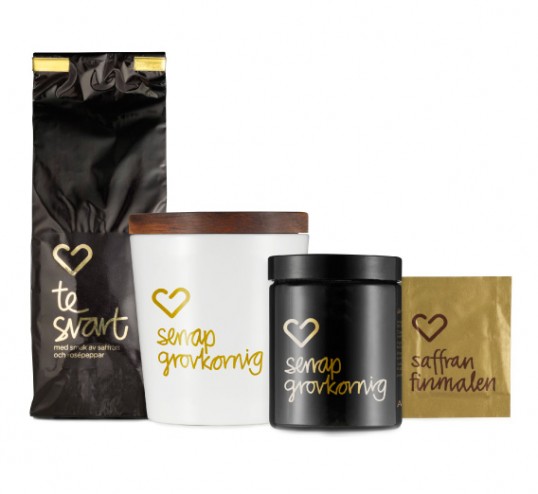 Designed by BVD | Country: Sweden
"Challenge: The Swedish pharmacy market was privatized in November 2009. In February 2010 Apotek Hjärtat opened, as the largest independent player on the deregulated pharmacy market with 207 pharmacies. Apotek Hjärtat wanted their new graphic identity to communicate credibility, knowledge and health in a modern and inspiring manner as well as signifying a pharmacy in a clear but subtle way. The logotype should be able to be applied to many different types of media profiles.
Solution: Our aim was to create a logo that could win the hearts of the Swedish people. The greatest challenge was to find a balance between knowledge and credibility on one hand, and cordiality and service on the other. The traffic-light green colour is an obvious signal that is easy to see and identify. The iconic heart symbol is unique because of its opening in the centre, which creates a feeling of openness and welcome."