May 19, 2011 | 1 Comment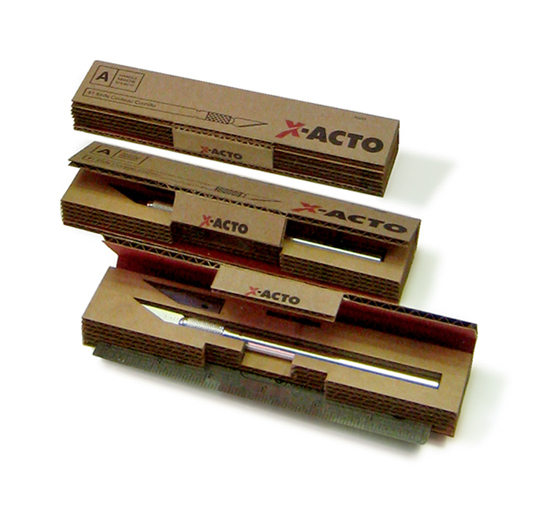 Designed by Joy Lin | Country: United States
"The reusable X-ACTO packaging recognizes the user's every need in terms of transport, storage, usage, and disposal. Additionally, the compartmentalized design ensures that all of your precision tools are safely and conveniently accessible.
Packaging looks as if it could have actually been cut out with an X-ACTO blade. The material is stacked B-fluted corrugated, die cut and printed using soy-based flexographic inks. The packaging is meant to be portable and reusable."
May 19, 2011 | 1 Comment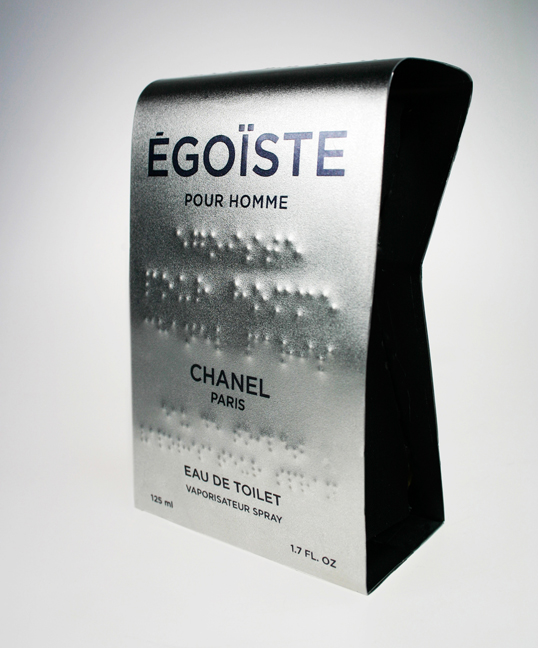 Designed by Madeleine Skjelland Eriksen | Country: Norway
"A package design assignment to make a package for the perfume Ègoiste by Chanel.
The package was to be informative, available and appealing to blind (with braille text), visually impaired and people with regular eye sight.
The package is made out of steal to underline the masculinity and sophistication. The design itself is meant to be clean, and the braille text, along with being inclusive to blind, works as a decorative element in the design."
May 18, 2011 | 3 Comments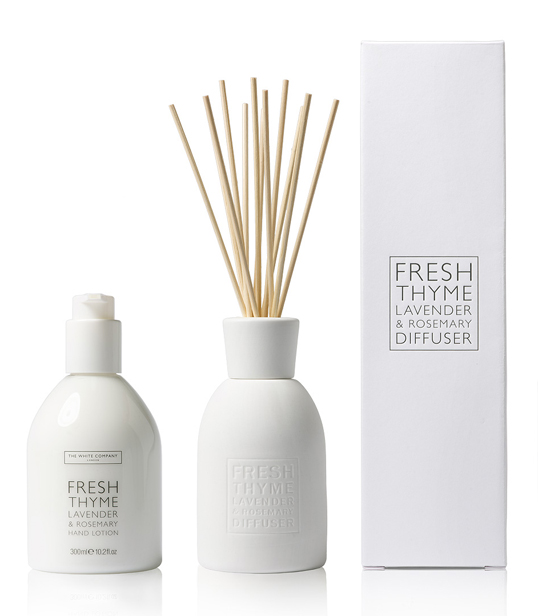 Designed by Aloof | Country: United Kingdom
"Branding and packaging design by Aloof for a new range of products for The White Company.
The 'herbal range' represents their most confident collection to date. Graphics, colours and print processes have been reduced to a minimum, with debossed-effect graphics forming part of the ceramic moulding of the products."
May 17, 2011 | 2 Comments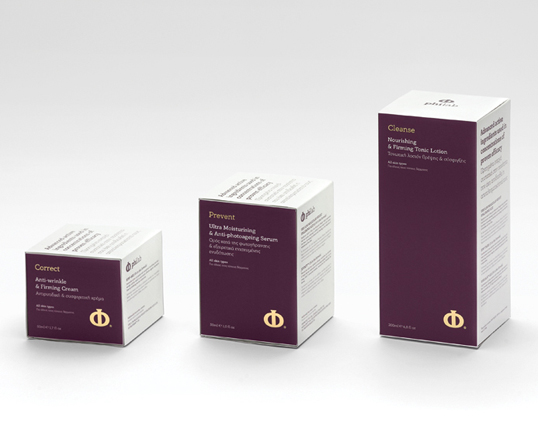 Designed by Chris Trivizas | Country: Greece
"Philab is a Greek cosmetic production company. Its philosophy is based on the principles of efficacy, quality and safety.
Given the company's name, the source of inspiration for its logo was the Greek letter 'Φ' [Phi] which stands for the divine proportions, the 'golden ratio' 1.618, named after the sculptor Phidias. The absolutely symmetrical shape of the capital 'Φ' was moulded in such a manner so as to resemble the shape of a round bottom test tube of a chemical lab. The deep purple reconciles the power of red with the power of blue.
May 11, 2011 | 4 Comments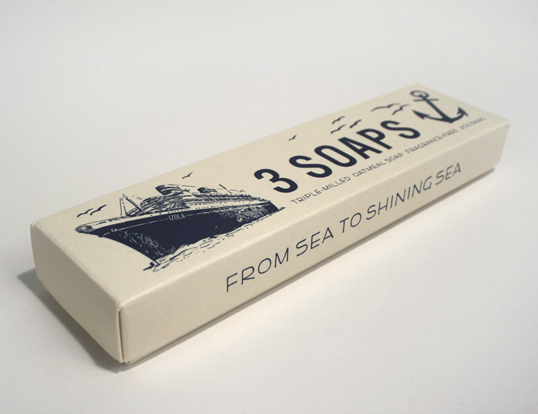 Designed by Aesthetic Movement | Country: United States | Buy it
"The latest in a series of boxed soap sets that A/M has created for Izola. Inspired by vintage imagery, the tone is both playful and nostalgic.
This is an environmentally sensitive soap made with vegetable oils, organic oatmeal and free of animal testing. Raw materials are domestically sourced. The packaging is printed with soy based inks on post consumer recycled paper."
May 7, 2011 | No Comments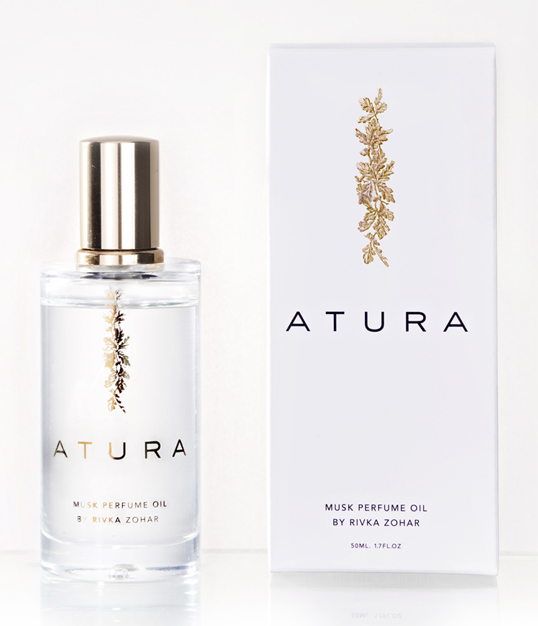 Designed by Koniak Design | Country: Israel
"The name 'Atura' is a biblical word meaning 'adorned' or 'crowned'. Atura is a bespoke musk perfume formulated by Israeli singer Rivka Zohar. The Perfume logo and packaging aim at reflecting the unique spiritual quality of the singer's voice. The leaf ornament was produced in gold foil stamping on glass and paper."
May 4, 2011 | 4 Comments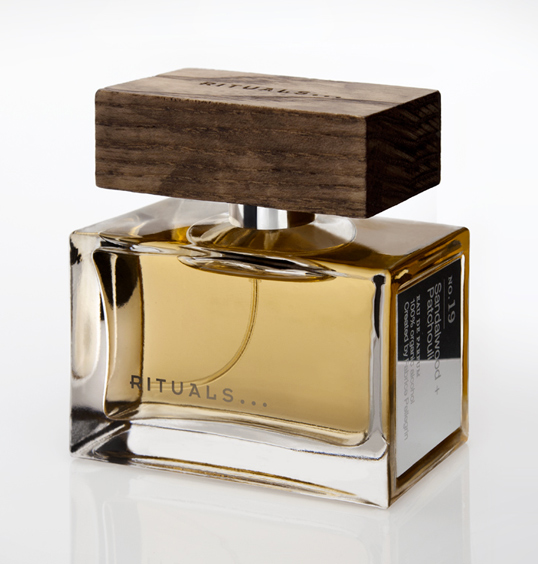 Designed by Matte | Country: The Netherlands
"Rituals is a mid-priced body and homecare brand established in the Netherlands. The company's motto is to produce high quality nature inspired products inspired by eastern rituals at a relatively affordable price.
Rituals launched their first organic alcohol perfume collection crafted by the world's best perfumers. We at Matte together with Rituals developed the packaging for the collection celebrating the fusion of nature, science and the ancient art of perfume making. The outcome is clean, contemporary, accessible luxury."
April 29, 2011 | No Comments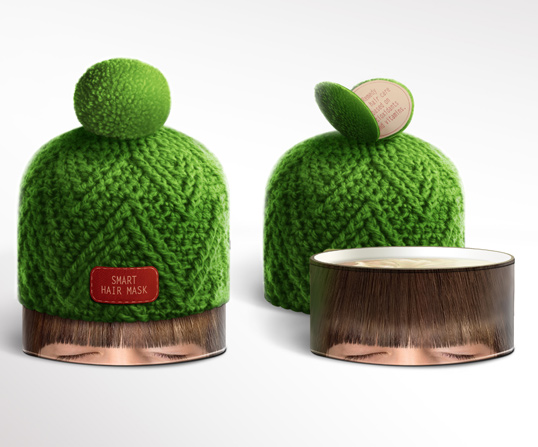 Designed by Kudryavtseva Oksana | Country: Russian
"This is my student design concept for Remendy, a hair care product based on antioxidants and vitamins called Smart Hair Mask. The idea behind this concept is that the product protects your hair like a cap."
April 28, 2011 | No Comments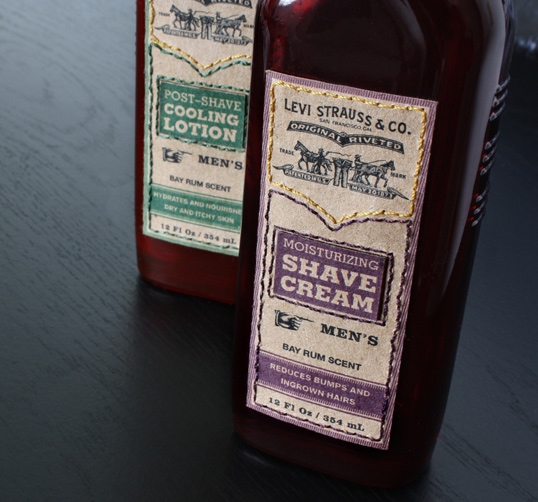 Designed by Lama Khayyat | Country: United States
"We were asked to create men's healthcare packaging for a well-known company for our choice, that didn't have one. I chose Levi's & Strauss.
My focus was on their iconic jean tag. I also used the stitching to my advantage by color coding different bottle products."
April 20, 2011 | No Comments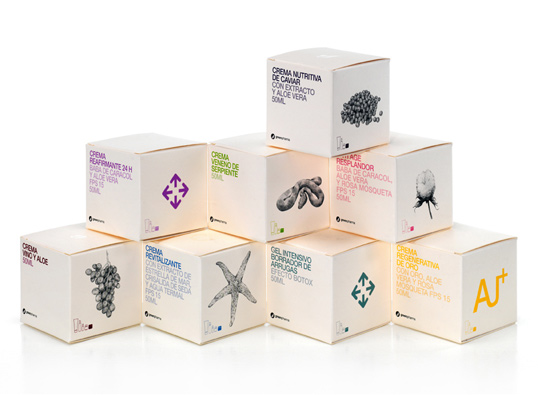 Designed by Grupo Habermas | Country: Spain
"Packaging design for natural cosmetic line Greenpharma, from Botanicanutrients brand.
A simple and elegant work, where information and ornamental details determine the final outcome. Examples are the illustrations, the text in bold colors, blind embossed or the paper used (Curious Metallics, from Arjowiggings brand)."