August 30, 2010 | 2 Comments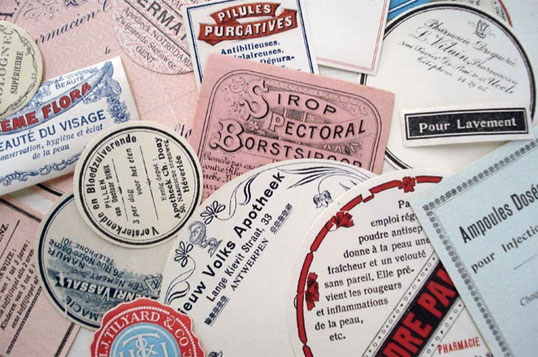 Sourced from the collection of Such Pretty Things | Designed in Europe, early C20th
Vintage labels are a wonderful source of inspiration for modern packaging design. While some are very simple and a little lackluster, others are rich in beautiful typography and delicate linework. Production limitations and costs of the time meant a very limited colour palette was normally employed, often with striking results.
August 27, 2010 | 5 Comments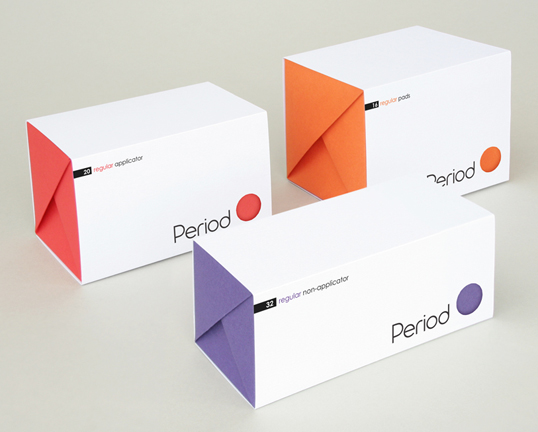 Designed by Kyle Tolley & Sarah Graves | Country: United Kingdom
"The aim of the project was to rethink and re-brand the sanitary protection product category ('Sanpros'), namely sanitary towels and tampons. A necessary purchase for women typically aged 12-55 years old. These products are mainly purchased by women and on occasion by men for women. The packaging should encourage the buyer to be confident of their purchase and not embarrassed. It should also be environmentally friendly and recyclable."
August 22, 2010 | No Comments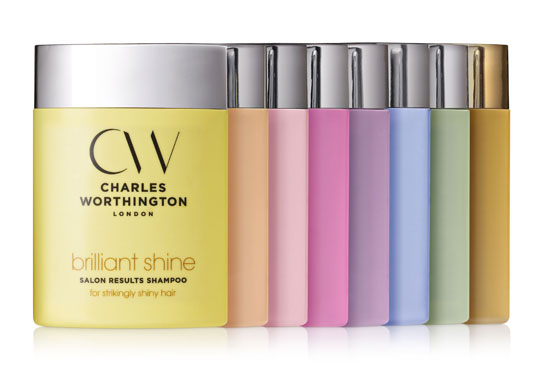 Designed by Cookchick | Country: United Kingdom
CookChick successfully won a 3 way pitch to secure the re-design project for the whole Charles Worthington Results range in September 2009. The Results range includes Shampoo & Conditioner products over 8 'regimes' along with a full range of styling products and hair intensive solutions. The brand occupies a number two positioning in the professional hair care market.
The main objective of the brief was to regain a confident simplicity to the identity and packaging whilst increasing the premium positioning for the brand in an ultra competitive and increasingly noisy market. The starting point was the Charles Worthington brand identity. CookChick developed an idea from Charles himself by using just the CW letters and creating a cut-sharp brand mark. Coupled with the brand mark is a stripped back approach to the regime naming and descriptive copy. Each Regime has a clear, to the point, hair benefit USP and carries a hotspot of colour. It was agreed early on that the Charles Worthington bottle shape was unique and still carried a real point of difference on shelf. However, the new pastel & foil silver colour palette replaces the previous translucent plastic approach suggesting a more premium and sophisticated range.
The attention to detail was a critical aspect throughout this project. One example of this was adding a tactile CW logo embossing to the recessed thumb button on the lid. The overall impression in-store gives a fresh, bright & sophisticated brand feel coupled with immediate product benefit navigation."
August 13, 2010 | 1 Comment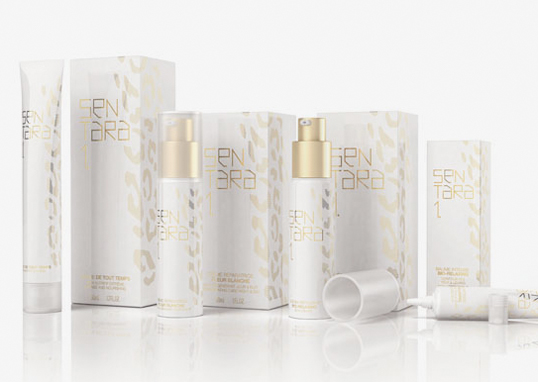 Designed by Place du Marché | Country: France
Packaging combining minimalism with pattern to beautiful effect for a French line of skincare products.
August 4, 2010 | 6 Comments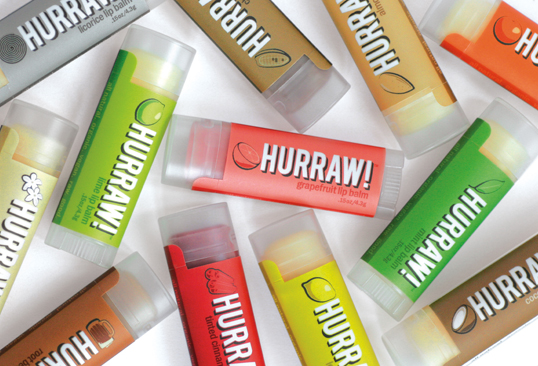 Designed by Neil Stuber | Country: United States | Buy It
This vegan lip balm comes in an array of brightly coloured oval shaped tubes, designed to stop the product from escaping from your back jeans pocket like round tubes tend to. An added benefit is the oval shape of the balm allows a more precise application on the lips. The tubes are made of #5 recyclable plastic, and if you buy three, they come to you in a reusable unbleached cotton tea bag stamped with the Hurraw! mark using a food-safe, permanent dye.
August 1, 2010 | 2 Comments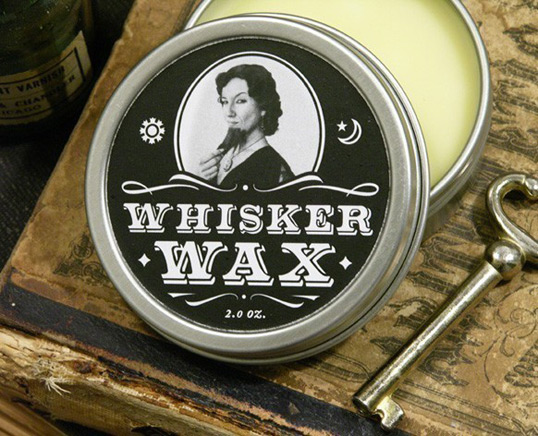 Designed by Scodioli Creative | Country: United States
"After the gates close and all is quiet on the midway, Madame S. retires to her wagon and spends her evenings sewing, crafting and making soap for the rest of the performers.
But what does a bearded lady know about hygiene? Plenty. After a hard day of displaying her petit goatee, the madame loves nothing more than to climb into her clawfoot tub with a tall glass of whiskey and a clove cigarette. Then, naturally, she emerges to brush her face one hundred times on each side. Fine grooming is what Madame S. is all about."
July 29, 2010 | 1 Comment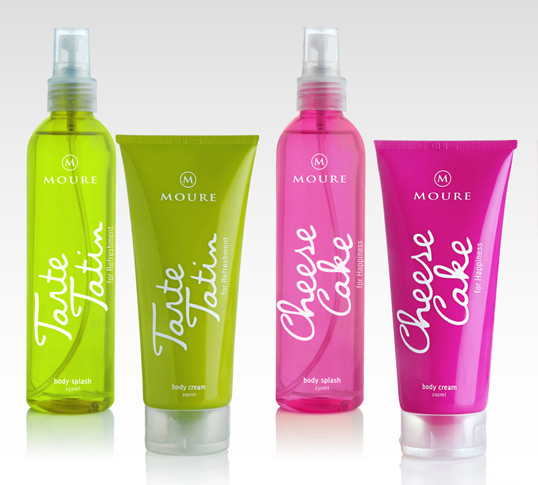 Designed by Catalina Olavarria | Country: Chile
"Development of a new line of cosmetics under the concept of desserts & wellness. Each product represents a flavour of a dessert, and a sensation associated."
July 26, 2010 | 8 Comments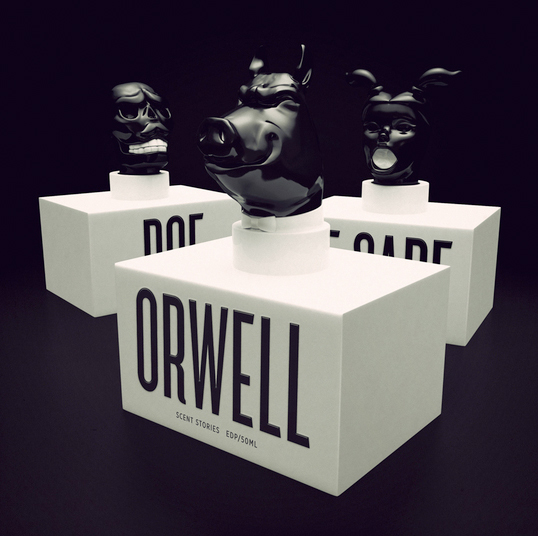 Designed by Ah&Oh Studio | Country: Poland
"Perfume packaging design and the concept of  the perfume were always our dream project. So we took men's fragrance as our challenge. At the begining we were concentrating on the idea of the scent itself. We found inspiration in the great, dark literature and distinctive, strong characters. We tried to describe the dark sides of men's nature with line of scents named after famous writers. We packed the scents into bottles which resemble both old glass perfume bottles and the classic shape of the inkwell. We made them white, added black strong lettering and heads of characters which loosely recall
autor's famous masterpieces."
July 19, 2010 | 10 Comments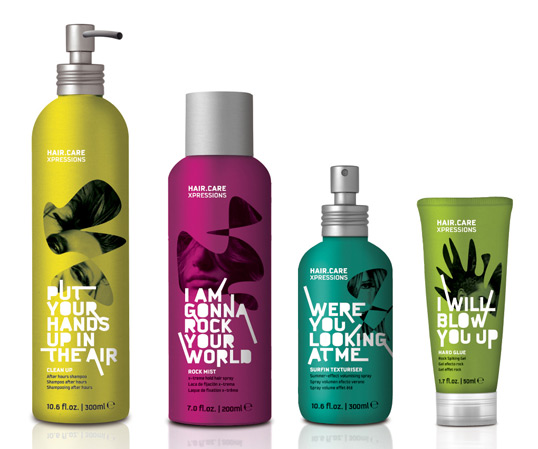 Designed by José Luis García Eguiguren | Country: Spain
"The main idea of this project was to create a pack that communicates an expression that describes an action or a pick up line. The expressions communicates directly to costumer inviting to experience something new. The lettering its created from the basic typography KAUTIVA and interacts with the pack, giving a modern and unique style. The abstract shapes and images evokes hair style mixed with the facial expression of the person. This product will target young people looking for a different hairstyle. It will will be printed on matte metallic containers. The limitations on this project was not to change the containers and the main name of the Brand (HAIRCARE)."
July 13, 2010 | 2 Comments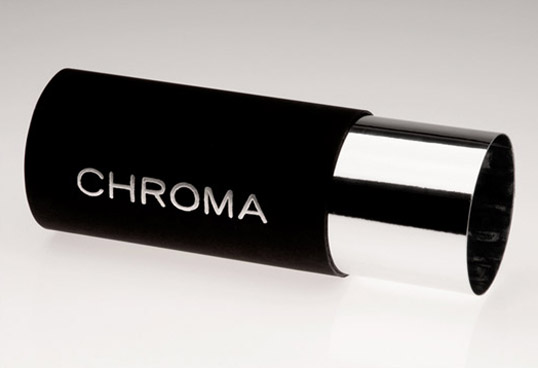 Designed by Lainey Lee | Country: United States
Recent Penn State graduate Lainey Lee sent in some of her packaging design work.
"Chroma is a cosmetics brand that is known for their extensive selection of lipstick shades. The design of this bag was inspired by the form of a tube of lipstick. When the bag is not being held, the handle is hidden inside the bag. Then, when the bag is picked up, the handle lifts up and mimics the movement of lipstick lifting out of its tube."