April 7, 2009 | 1 Comment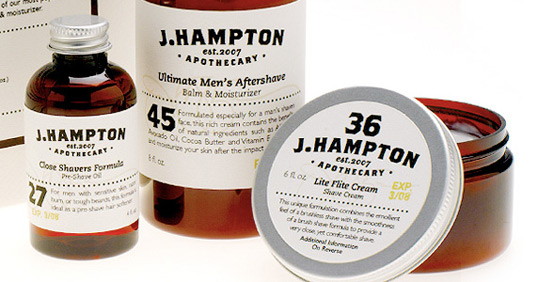 Designed by Jim Hargreaves | Country: United States
"I developed the J.Hampton Apothecary packaging and brand as a high-end line of mens shaving products. Inspired by the industrail era and the days of apothecaries and patent medicine, the design expresses a sense of tradition and genuine quality – the perfect fit for todays discerning gentleman,"
April 6, 2009 | No Comments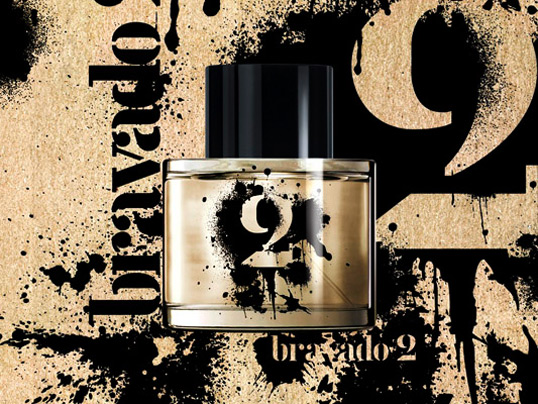 Designed by Marc Atlan | Country: United States
"Why Bravado 2 and Bravado 3? The Company's founder Baxter Finley first launched the original Bravado, a floral woodsy cologne in the early 1970's, but the fragrance has since been retired for over 7 years. As part of Baxter's expansion into the men's lifestyle category, Jean-Pierre Mastey, Baxter's current president, decided to re-introduce cologne into the line. Mastey appropriately named the new fragrances as an homage to the original cologne"
April 5, 2009 | 5 Comments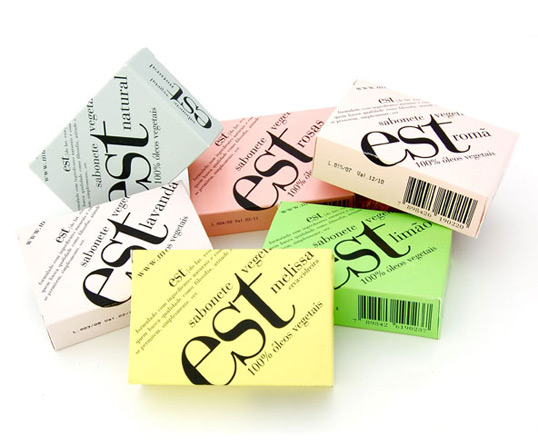 Designed by Ciro Girard | Country: Brazil | Buy it
"Est is a Brazilian line of beauty and personal care products. All of our formulas are made with natural ingredients and enriched with vegetable or essential oils, plant extracts or vitamins."
If anyone knows who designed this please let us know.
March 29, 2009 | 2 Comments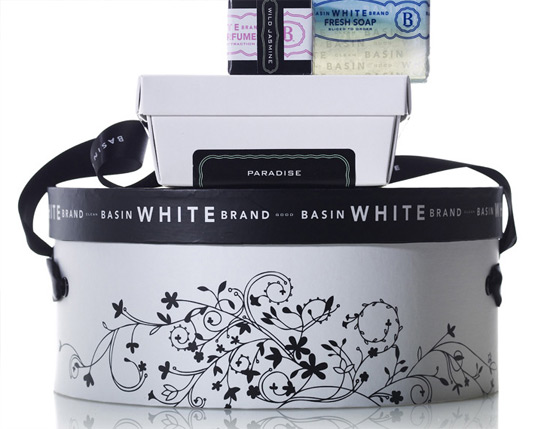 Designed by Duffy & Partners | Country: United States | Font: Avenir
"Sophisticated and stylish. Basin White is an upscale version of Basin, a retailer of unique bath and beauty products originally created by Duffy & Partners. Basin White was designed to create an experience that extends the brand, presents an array of unique products, and gives a new audience reason to connect with the brand. Designed to appeal to a more affluent and sophisticated audience who appreciate the finer things in life, Basin White is located in Disney's flagship hotel, the Grand Floridian Resort & Spa in Orlando. Plans to expand in other locations are in the works."
March 29, 2009 | 2 Comments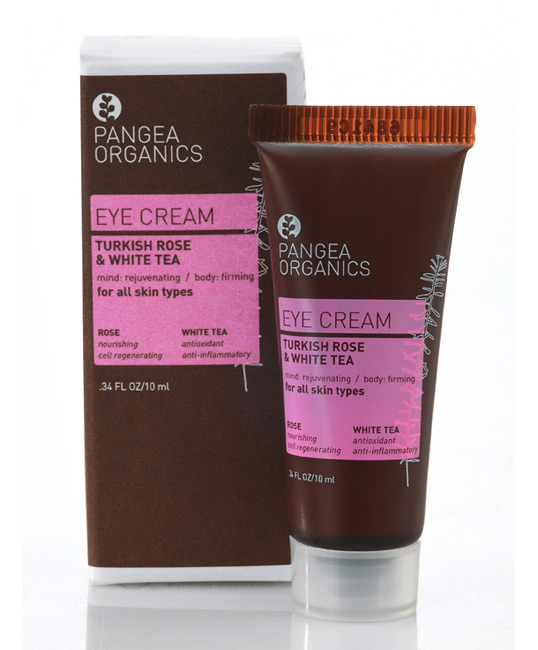 Designed by Pangea | Country: United States | Fonts: FF DIN
Two new products from Pangea Organics featuring a new glueless carton design. Both packages are FSC certified and printed by an FSC certified printer.
March 26, 2009 | 3 Comments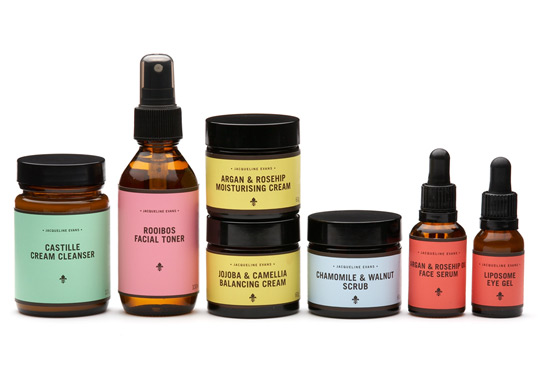 Designed by Swear Words | Country: Australia | Buy it
"The Jacqueline Evans story began in 1999 when Jacqueline first created customised skin care for a select group of clients when she worked as a naturopath in the United Kingdom. Since then, years of meticulous research have gone into product formulations. Products are based on the function of the ingredients and only the purest and highest grade natural and organic ingredients are used, including cold pressed oils, the best essential oils and beneficial levels of vitamins, minerals and herbals resulting in some of the most effective products in the world.
Simple typography and bold colour differentiation communicate the honesty of this product. They just happen to look great all together on your bathroom shelf too!"
March 23, 2009 | No Comments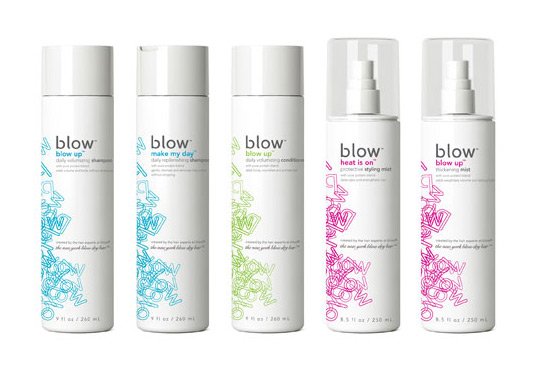 Designed by ESTABLISHED | Country: United States
Lovely packaging for Blow haircare products. The type all blown to one side is a nice play on the product name.
March 22, 2009 | No Comments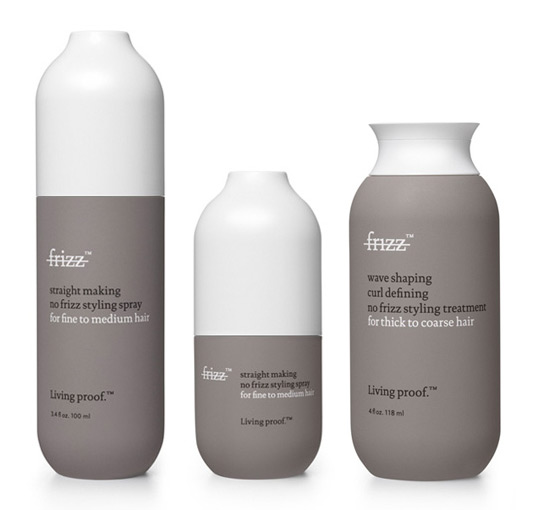 Designed by Wolff Olins | Country: United States
"Throughout the evolution and conception of No Frizz, Wolff Olins worked closely to shape the brand's development, working on everything from the brand strategy and name, product naming, service approach, identity, packaging, point-of-sale and communications. The branding firm touched nearly every part of the experience.
"Our involvement with Living Proof is a perfect example of the depth of activity and influence we can have with our clients", said Todd Simmons, Executive Creative Director at Wolff Olins. "Throughout the entire process, we looked at every possible touch point and worked hand in hand with everyone in the business, even engaging the MIT scientists in our process. We're absolutely thrilled with the result as it reflects a seamless collaboration."
"We are just as proud of Living Proof's commitment to efficacy and the way they treat consumers as we are of the way the packaging turned out or anything else. This is true branding", continued Simmons."
March 20, 2009 | 2 Comments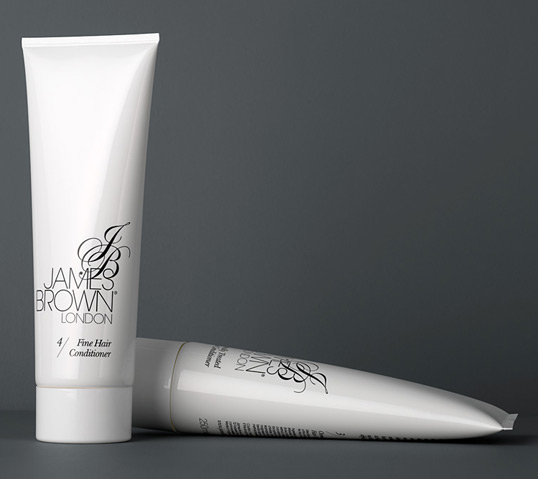 Designed by MadeThought | Country: United Kingdom | Fonts used: ITC Avant Garde Gothic
"Inspired by Kate Moss, Brown created an entire line of hair products as effortless and cool as his own hairstyling techniques. With more British Vogue cover credits under his belt than any other hairdresser, Brown clearly knows what it takes to make hair perform."
March 19, 2009 | No Comments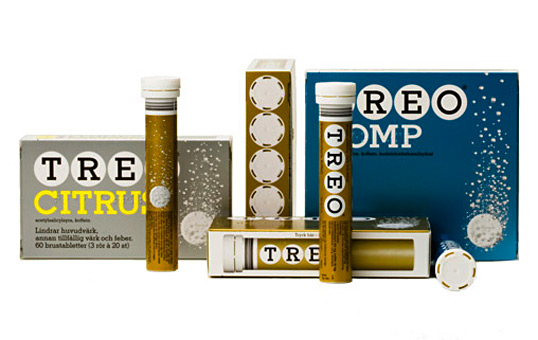 Designed by BVD | Country: Sweden | Fonts used: modified Stymie
"Challenge: Treo is a Swedish classic of the 50s and 60s, and has a very well known design.  The packaging needed to become more explicit and modern without losing its iconic power.
Solution: small adjustments of typography and colour.  An image that gives the impression of a tablet quickly and easily dissolving in water."