March 23, 2009 | No Comments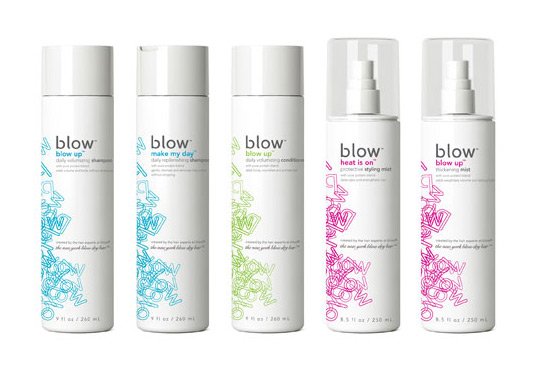 Designed by ESTABLISHED | Country: United States
Lovely packaging for Blow haircare products. The type all blown to one side is a nice play on the product name.
March 22, 2009 | No Comments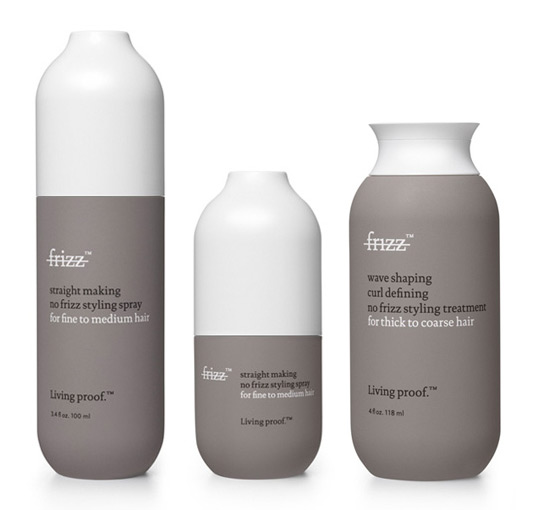 Designed by Wolff Olins | Country: United States
"Throughout the evolution and conception of No Frizz, Wolff Olins worked closely to shape the brand's development, working on everything from the brand strategy and name, product naming, service approach, identity, packaging, point-of-sale and communications. The branding firm touched nearly every part of the experience.
"Our involvement with Living Proof is a perfect example of the depth of activity and influence we can have with our clients", said Todd Simmons, Executive Creative Director at Wolff Olins. "Throughout the entire process, we looked at every possible touch point and worked hand in hand with everyone in the business, even engaging the MIT scientists in our process. We're absolutely thrilled with the result as it reflects a seamless collaboration."
"We are just as proud of Living Proof's commitment to efficacy and the way they treat consumers as we are of the way the packaging turned out or anything else. This is true branding", continued Simmons."
March 20, 2009 | 2 Comments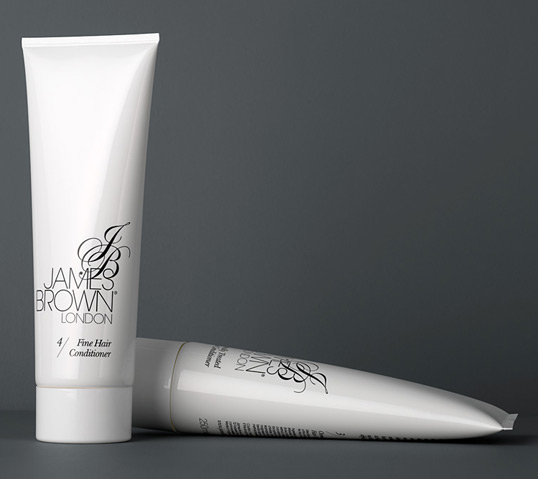 Designed by MadeThought | Country: United Kingdom | Fonts used: ITC Avant Garde Gothic
"Inspired by Kate Moss, Brown created an entire line of hair products as effortless and cool as his own hairstyling techniques. With more British Vogue cover credits under his belt than any other hairdresser, Brown clearly knows what it takes to make hair perform."
March 19, 2009 | No Comments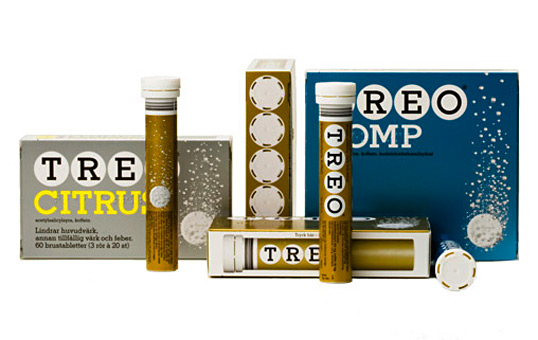 Designed by BVD | Country: Sweden | Fonts used: modified Stymie
"Challenge: Treo is a Swedish classic of the 50s and 60s, and has a very well known design.  The packaging needed to become more explicit and modern without losing its iconic power.
Solution: small adjustments of typography and colour.  An image that gives the impression of a tablet quickly and easily dissolving in water."
March 17, 2009 | No Comments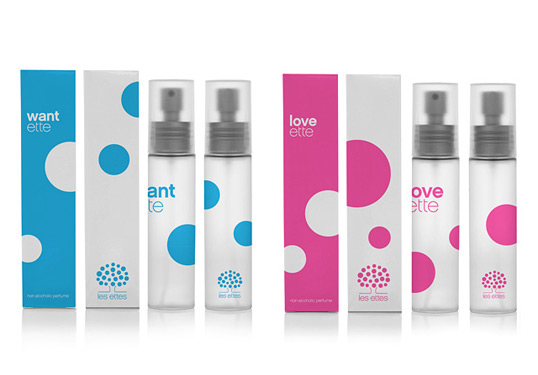 Designed by Emil Kozak | Country: Spain | Fonts used: Chalet
Gorgeous work from Emil Kozak for French/Austrian perfume company, Les Ettes. For those of you familiar with Emil's work you'll immediately recognize his style in these designs. For those not familiar, be sure to to check out his site.
March 16, 2009 | No Comments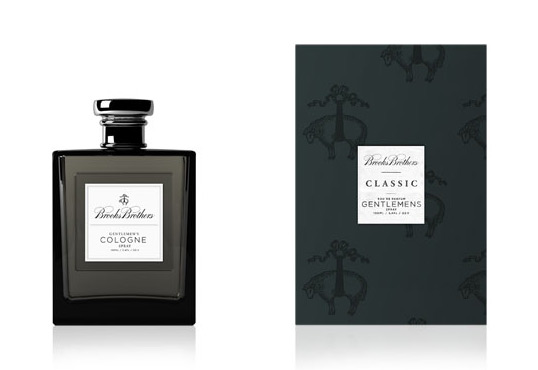 Designed by ESTABLISHED | Country: United States
Nice work for Brooks Brothers cologne relaunch.
March 16, 2009 | 1 Comment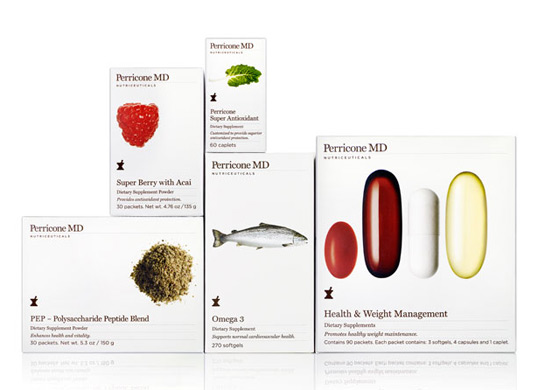 Designed by Concrete | Country: Canada
"The Perricone MD was founded by Dr. Nicholas Perricone, MD – an internationally recognized scientific expert in the fields of health, beauty, anti-aging, a renowned dermatologist and the author of five New York Times best-selling books.
Perricone MD products include topical anti-inflammatroy formulations to reverse and prevent damage to skin, as well as dietary supplements that are scientifically designed to promote healthy, youthful skin.
March 14, 2009 | 2 Comments
Designed by Rethink Copenhagen | Country: Denmark | Fonts used: FF OCR F
"Panto-3 is a herb vitamin supplement, great for promoting hair growth, nourishing nails and improving circulation."
March 10, 2009 | 3 Comments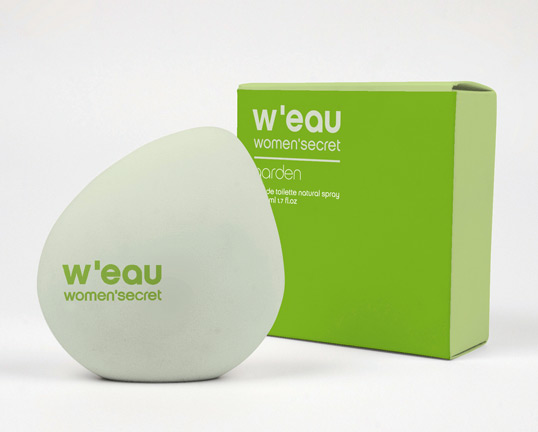 Designed by Base | Country: United States | Fonts used: Chalet
"Women'secret (not to be confused with Victoria's Secret) is an underwear and loungewear company out of Spain. They have over 100 stores worldwide. Target: 20s – 30s somethings. We worked with them on the naming, identity and packaging for their fragrance."
March 7, 2009 | No Comments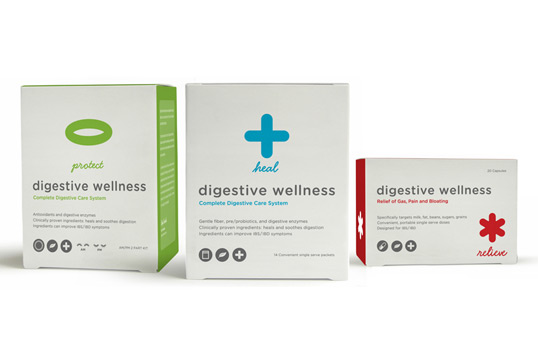 Designed by Christian Hanson | Country: Canada | Fonts used: Gotham Rounded, Handsome
Thanks to Canadian designer Christian Hanson for sending us this lovely work he did for Digestive Wellness.
"Digestive Wellness is a complete system of all-natural digestive care products. I designed the identity and package design to differentiate the brand in a crowded retail environment. The aim was to simplify the visual vocabulary to provide clarity and enhance brand recognition. The logo components function as individual signposts -the same principle of reduction and consistancy used in traffic signs- flexible enough to be used across a wide range of dynamic applications. Digestive Wellness is available GNC stores and at Loblaw stores."