March 16, 2009 | No Comments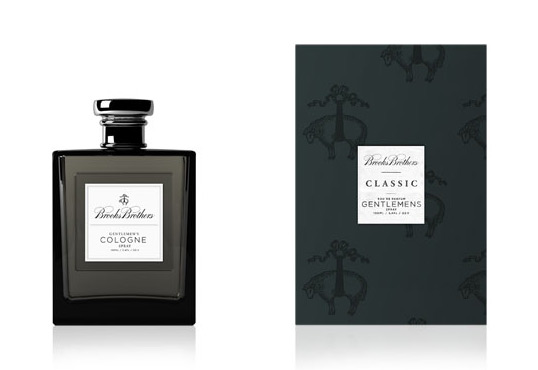 Designed by ESTABLISHED | Country: United States
Nice work for Brooks Brothers cologne relaunch.
March 16, 2009 | 1 Comment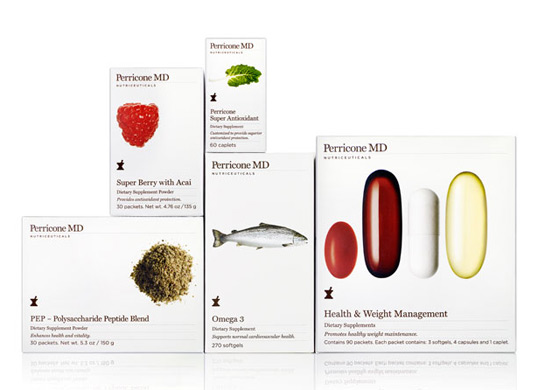 Designed by Concrete | Country: Canada
"The Perricone MD was founded by Dr. Nicholas Perricone, MD – an internationally recognized scientific expert in the fields of health, beauty, anti-aging, a renowned dermatologist and the author of five New York Times best-selling books.
Perricone MD products include topical anti-inflammatroy formulations to reverse and prevent damage to skin, as well as dietary supplements that are scientifically designed to promote healthy, youthful skin.
March 14, 2009 | 2 Comments
Designed by Rethink Copenhagen | Country: Denmark | Fonts used: FF OCR F
"Panto-3 is a herb vitamin supplement, great for promoting hair growth, nourishing nails and improving circulation."
March 10, 2009 | 3 Comments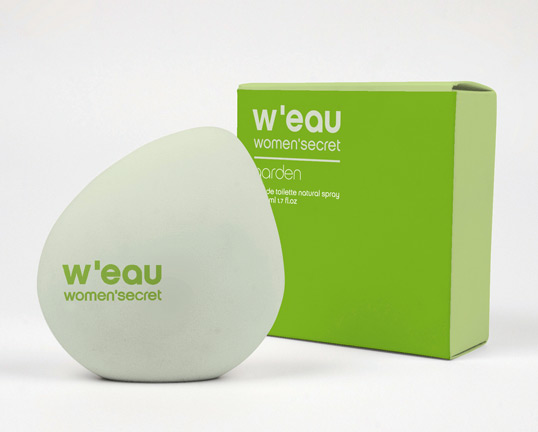 Designed by Base | Country: United States | Fonts used: Chalet
"Women'secret (not to be confused with Victoria's Secret) is an underwear and loungewear company out of Spain. They have over 100 stores worldwide. Target: 20s – 30s somethings. We worked with them on the naming, identity and packaging for their fragrance."
March 7, 2009 | No Comments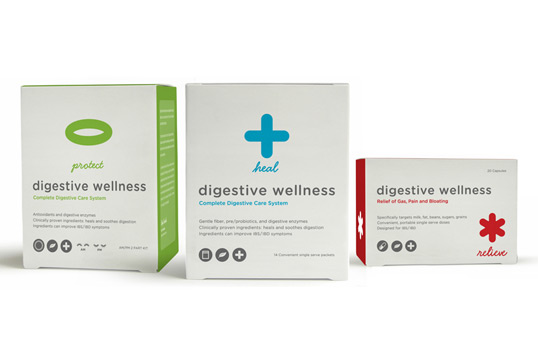 Designed by Christian Hanson | Country: Canada | Fonts used: Gotham Rounded, Handsome
Thanks to Canadian designer Christian Hanson for sending us this lovely work he did for Digestive Wellness.
"Digestive Wellness is a complete system of all-natural digestive care products. I designed the identity and package design to differentiate the brand in a crowded retail environment. The aim was to simplify the visual vocabulary to provide clarity and enhance brand recognition. The logo components function as individual signposts -the same principle of reduction and consistancy used in traffic signs- flexible enough to be used across a wide range of dynamic applications. Digestive Wellness is available GNC stores and at Loblaw stores."
March 5, 2009 | No Comments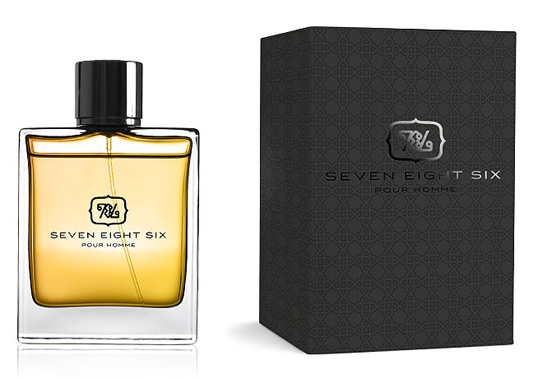 Designed by Hype Type Studio | Country: United Kingdom
"The Brief: To develop an identity for a luxury perfume brand which appeals to both Arabic and Western cultures.
The Response: We captured both influences of the brand by balancing Arabic elements with a classic Western high-end look and feel. The packaging materials help to deliver the message using a varnished Arabic pattern and foil blocked logo application. The Pour Homme and Eau De Parfum fragrance bottles help shape the brand by promoting continuity using a similar shapes and styles. The women's bottle is given a more feminine feel with it's softer edges, colouring and gold cap. The result is a product with a subtle Arabic feel that appeals to consumers in both markets."
March 4, 2009 | 2 Comments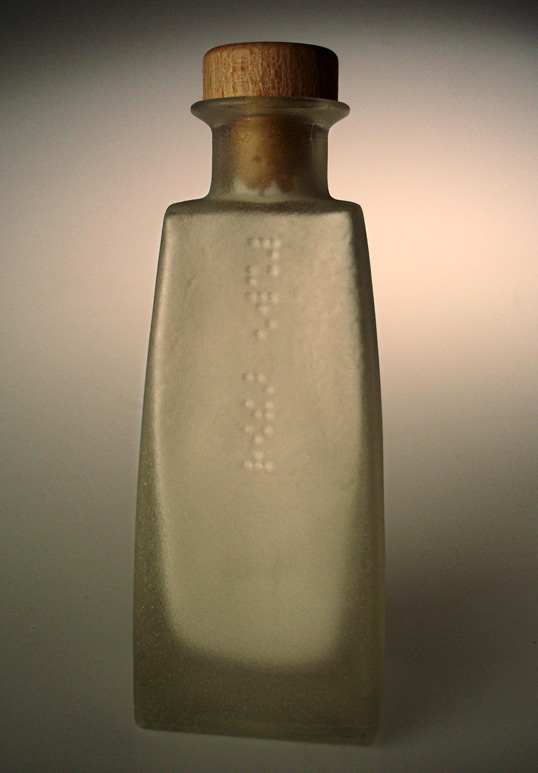 Designed by Courtney van Beek | Country: New Zealand
Thanks to Massey University, Wellington, New Zealand student Courtney van Beek for sending this in.
"A concept bottle design containing pure alpine snow powder, without any additives used for aftershave ~ as nature intended. The target audience for this aftershave is for men who appreciate all in nature, for
example Sir David Attenborough.
The braille simply reads, 'pure snow' on one side and 'aftershave' on the other. Additional information is not necessary as it is what it is. The way the Braille falls down the bottle like snow is very deliberate, it is also molded into the glass, and this takes away an additional sticker."
March 4, 2009 | No Comments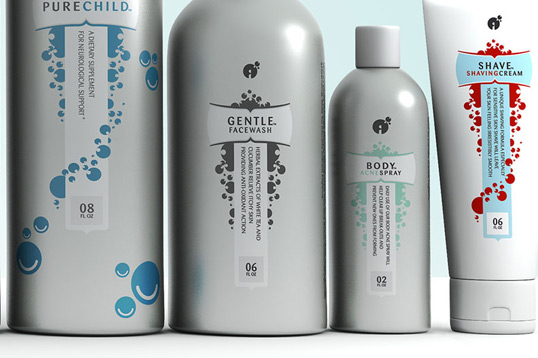 Designed by Buzzsaw | Country: United States
Buzzsaw has just completed some new packaging for Reverta, a niche healthcare products company.
"Reverta came to Buzzsaw Studios with an outdated and understated brand.  First we decided that the brandmark needed to be redone to better reflect their target market. And second that the packaging needed a serious boost not only with the design but the actual packaging and packaging materials. As you can see the final results show a major shift away from the generic and into a standalone line that projects  confidence and a higher perceived value for the quality product that this packaging holds."
February 20, 2009 | No Comments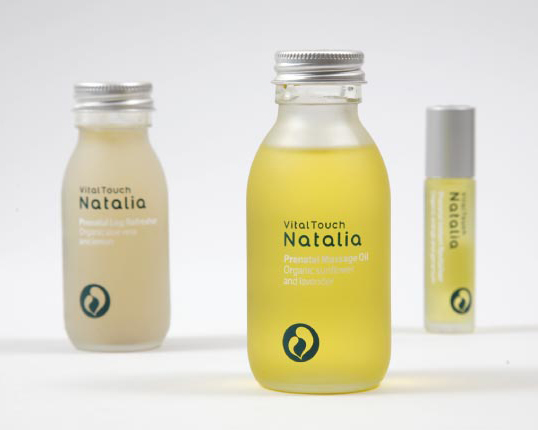 Designed by ico design | Country: United Kingdom
"Vital Touch's products are all about purity of natural ingredients and simplicity of use. These qualities informed the main graphic treatment of the rebranding of the extensive Vital Touch Natalia range of aromatherapy and massage products for pregnancy and birth. A palette of natural colours and the use of screen printing and recycled papers creates a distinctive, range of desirable items – from organic bath soaks to massage booklets. Our choice of materials for the bottles, boxes and literature was key, echoing one of Vital Touch's key messages, 'feel life' – they invite the customer to touch."
February 17, 2009 | 2 Comments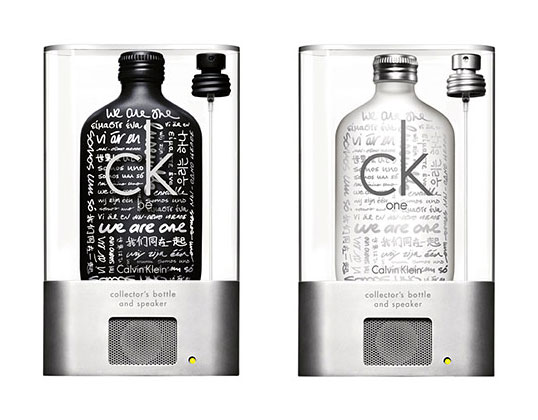 Thanks to Lovely Package® reader Thelma for giving us the heads up on this.
"As a fragrance alone, CK One would probably not be a something we would feature here, but Calvin Klein re-packaged the product into an interesting casement. As part of the CK "We are One" campaign beginning this March, you will be able to purchase CK One or CK Be with an MP3 player and speaker that ties into their idea of 'music as the universal language.' We couldn't agree more."
Via Selectism.