December 3, 2012 | 4 Comments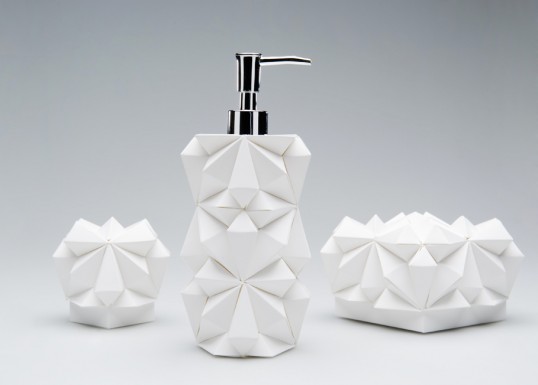 Designed by Carolin Boström | Country: Sweden
"Diamond is a concept collection of beauty and health care products. These packages are made to show how much you actually can do when you challenge the material. This project was made for the recreate packaging competition that Stora Enso and the Alto University hosted."
November 29, 2012 | No Comments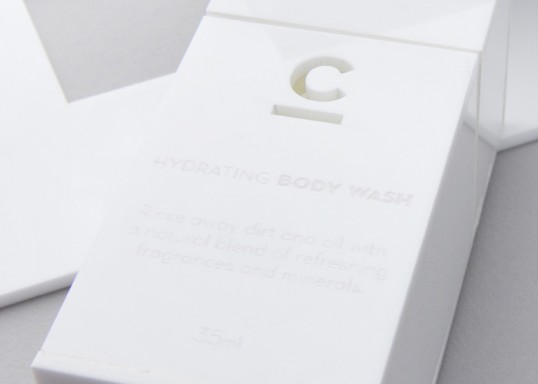 Designed by Daniel Diaz | Country: Australia
"The Prince Hotel is one of Australia's leading boutique hotels situated in St Kilda, Melbourne. The hotel's interior is a collaboration of art, sculpture and designer furniture. C bathroom amenities combines elements of the hotel's modern interior design, giving the clientele a exclusive bathroom amenities range perfectly considered to compliment the interior decor and style."
October 26, 2012 | 1 Comment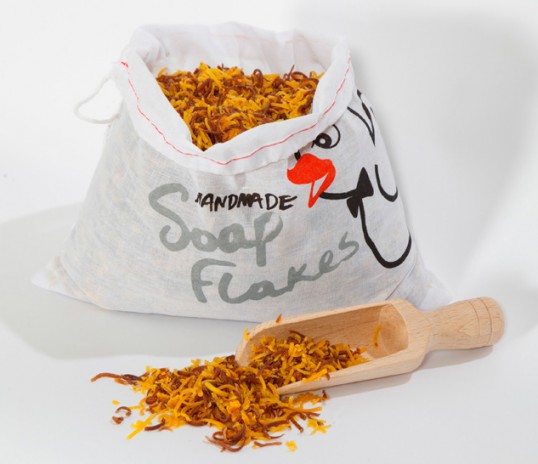 Designed by Marios Karystios | Country: Greece
"Your favorite handmade snob duck soap comes now in ducky soap feathers with the same snob attitude. Just a few flakes are enough to do the job… Why waste so much water making liquid soap?
Hand packaged in small cloth sacks which you can reuse afterwards."
October 13, 2012 | No Comments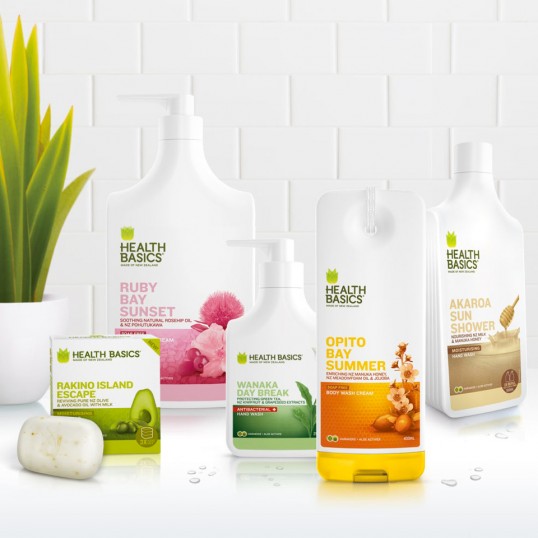 Designed by Milk | Country: New Zealand
"The New Zealand story is not a new one to consumers, but it's a compelling and evocative differential in a category heavily crowded by imported brands. Health Basics wanted to own that share of shelf, heart and mind by leveraging their authentically New Zealand made provenance.
We were happy to oblige."
October 12, 2012 | No Comments
Designed by Enric Aguilera & Asociados | Country: Spain
"New line of dietary supplements NaturSystem for Cinfa."
September 28, 2012 | 3 Comments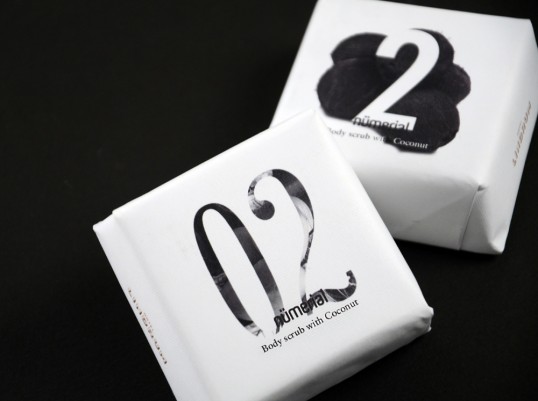 Designed by Jin Bae | Country: Australia
"This boutique bathroom cosmetic product packaging has been designed for the boutique hotel Lindrum in Melbourne Australia. Sense of history and their current modern design approach has been carefully communicated through this design. The target audience of businessmen and conference speakers and their lifestyle have been taken to consideration therefore the three products have been designed in simple numeric way so it can be easily and quickly used by following the numbers in order."
September 23, 2012 | 1 Comment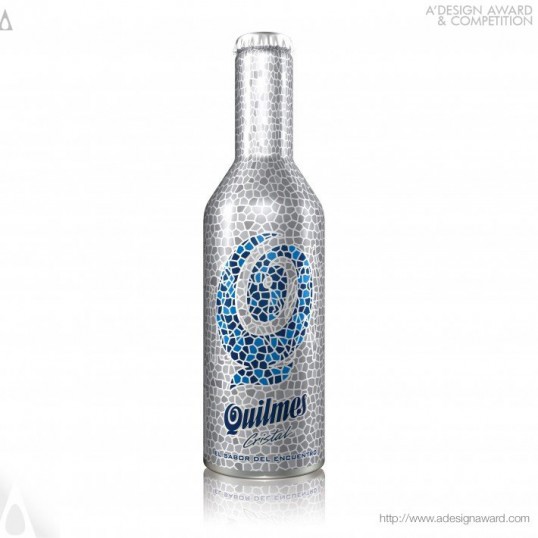 Quilmes Metal Bottle Design by Adrián Gustavo Pierini
Lovely Package presents the winners of worldwide A' Design Award & Competitions' Packaging Design Award Category which is devoted exclusively to the art of brand packaging. Each year packaging designers, manufacturers and creative agencies compete at the A' Design Award & Competition's Package Design Category for honor, prestige and international recognition. Here are a few of the projects that we chose to highlight, and for the rest be sure to check out all of the award winners at designmag.org which also displays the winners of other competition categories. Learn more about A' Design Award & Competitions at whatisadesigncompetition.com
September 4, 2012 | No Comments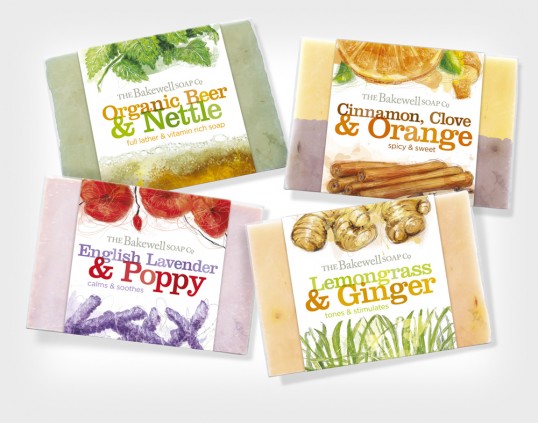 Designed by DZINE MAFIA | Country: United Kingdom
"This is a concept redesign of the soap packaging for The Bakewell Soap Company who produce, amongst other things, beautifully coloured blocks of handmade soap specially blended for different skin types. Sadly the existing packaging doesn't live up to the quality of the product with a poor design and cheap printing.
The DZINE MAFIA packaging has brightened the pack giving a more solid brand feel, including a new simpler, more classic logo working alongside a slab-serif font in a handprinted finish. Bespoke illustrations sit top and bottom to help differentiate each variety, resulting in a gift or luxury treat with a more artisan and individual feel."
September 3, 2012 | No Comments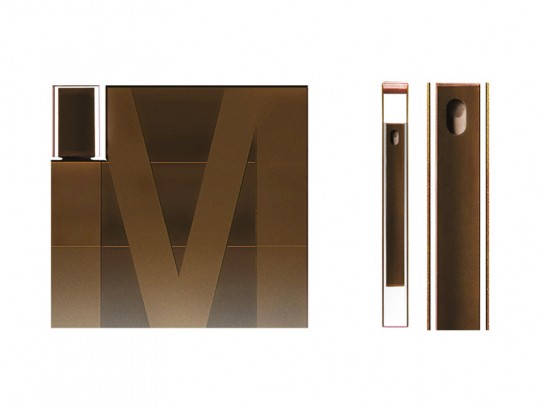 Designed by Dustin Edward Arnold | Country: United States
"Batzner is an independent laboratory+perfuming house in Amsterdam providing the highest level of formulations for the luxury fragrance industry. Founded in 2001 by Markos Haan the lab has produced formulas both commercially and privately for clients worldwide. In opposition to organic trends and in Dutch fashion, Batzner touts, even brags about their ability at 100% synthetic reproduction. Underscoring this craft by formulating high concept fragrances such as lucite, ceran wrap and plasti-sheen.
I was apprached to develop a packaging system for their private clients which reflected their ideology regarding fragrance. "The future of fragrance, the future of our world is synthetic. The scarcity of resources and collapse of the traditional artisan is inevitible. Rather than skirt the subject we embrace it, taking it upon ourselves to stretch the imagination and create new methods of production in the post-industrial age." -Markos Haan  In packaging this idea I eliminated all text, branding the 'M' in M-System as a simple graphic element and rendering packaging material in matte acrylic for a synthetic feel which also becomes an iconic POP display."
August 26, 2012 | 1 Comment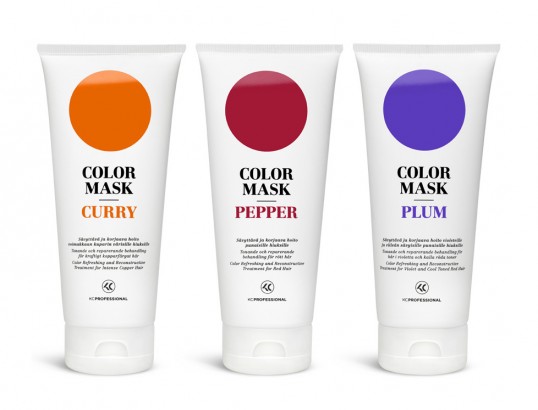 Designed by BOB Helsinki | Country: Finland
"Color Mask is a tinting and repairing conditioner for coloured hair. When choosing this kind of product, the colour is, naturally, the most important thing. So why not take all the fun out of it also in the packages?
The packages beautifully and clearly show the colour they're all about. You feel like a child in a candy shop but without the sugar overdose – even though the packages flirt with colour, the style is simple and clear."