September 23, 2012 | 1 Comment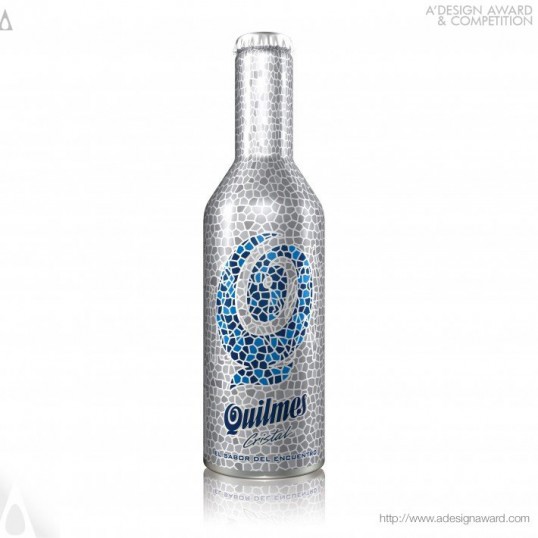 Quilmes Metal Bottle Design by Adrián Gustavo Pierini
Lovely Package presents the winners of worldwide A' Design Award & Competitions' Packaging Design Award Category which is devoted exclusively to the art of brand packaging. Each year packaging designers, manufacturers and creative agencies compete at the A' Design Award & Competition's Package Design Category for honor, prestige and international recognition. Here are a few of the projects that we chose to highlight, and for the rest be sure to check out all of the award winners at designmag.org which also displays the winners of other competition categories. Learn more about A' Design Award & Competitions at whatisadesigncompetition.com
September 4, 2012 | No Comments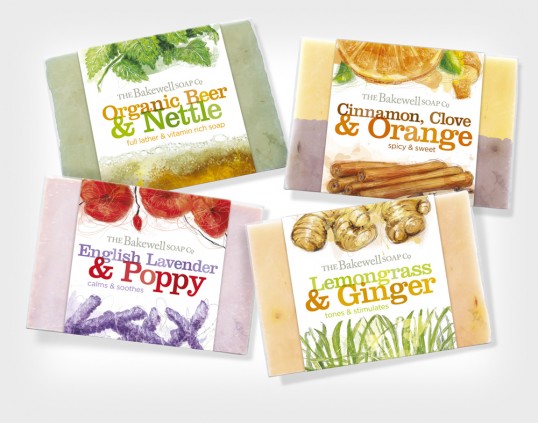 Designed by DZINE MAFIA | Country: United Kingdom
"This is a concept redesign of the soap packaging for The Bakewell Soap Company who produce, amongst other things, beautifully coloured blocks of handmade soap specially blended for different skin types. Sadly the existing packaging doesn't live up to the quality of the product with a poor design and cheap printing.
The DZINE MAFIA packaging has brightened the pack giving a more solid brand feel, including a new simpler, more classic logo working alongside a slab-serif font in a handprinted finish. Bespoke illustrations sit top and bottom to help differentiate each variety, resulting in a gift or luxury treat with a more artisan and individual feel."
September 3, 2012 | No Comments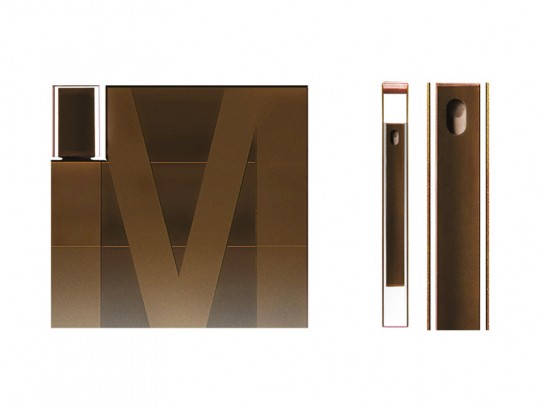 Designed by Dustin Edward Arnold | Country: United States
"Batzner is an independent laboratory+perfuming house in Amsterdam providing the highest level of formulations for the luxury fragrance industry. Founded in 2001 by Markos Haan the lab has produced formulas both commercially and privately for clients worldwide. In opposition to organic trends and in Dutch fashion, Batzner touts, even brags about their ability at 100% synthetic reproduction. Underscoring this craft by formulating high concept fragrances such as lucite, ceran wrap and plasti-sheen.
I was apprached to develop a packaging system for their private clients which reflected their ideology regarding fragrance. "The future of fragrance, the future of our world is synthetic. The scarcity of resources and collapse of the traditional artisan is inevitible. Rather than skirt the subject we embrace it, taking it upon ourselves to stretch the imagination and create new methods of production in the post-industrial age." -Markos Haan  In packaging this idea I eliminated all text, branding the 'M' in M-System as a simple graphic element and rendering packaging material in matte acrylic for a synthetic feel which also becomes an iconic POP display."
August 26, 2012 | 1 Comment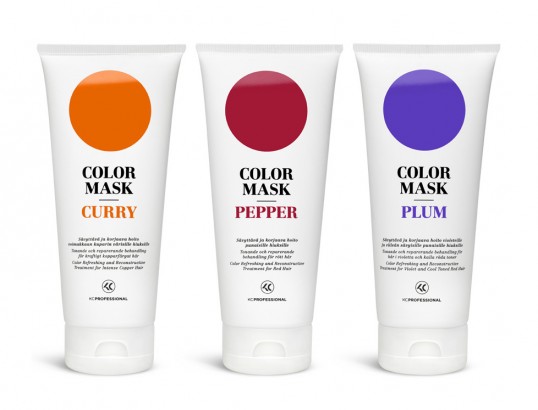 Designed by BOB Helsinki | Country: Finland
"Color Mask is a tinting and repairing conditioner for coloured hair. When choosing this kind of product, the colour is, naturally, the most important thing. So why not take all the fun out of it also in the packages?
The packages beautifully and clearly show the colour they're all about. You feel like a child in a candy shop but without the sugar overdose – even though the packages flirt with colour, the style is simple and clear."
August 17, 2012 | No Comments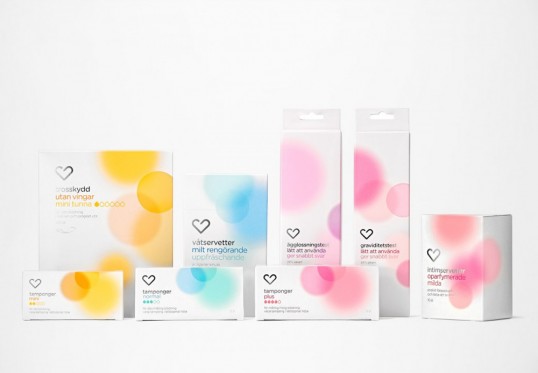 Designed by BVD | Country: Sweden
"Our most com­pre­hen­sive and com­plex assign­ment to date, and thus one of the most chal­leng­ing. For Apotek Hjär­tat, we devel­oped a com­plete graphic iden­tity from scratch and applied it to a wide vari­ety of iden­tity car­ri­ers. We have also given shape to all prod­ucts in Apotek Hjärtat's Pri­vate label range within dif­fer­ent cat­e­gories. More than 200 prod­ucts – and count­ing – all with their hearts in the right place."
August 16, 2012 | No Comments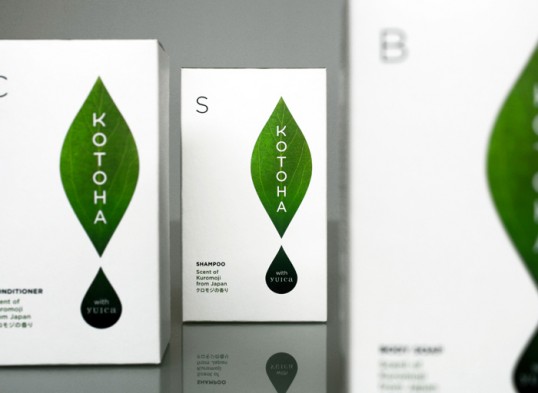 Designed by T-Square Design Associates | Country: Japan
"A new 'forest-bathing' brand from Japan.
From the refreshing scent of Japanese spicebush (kuromoji) to the exotic sweetness of Anise Magnolia (nioikobushi), yuica is the pure essence of Japanese forests, distilled into 100% natural essential oils. The benefits of yuica are perhaps best expressed by the term "forest-bathing", which has increasingly become popular here in Japan.
Kotoha, a new brand of hair and body care products with yuica's aroma oil, are made solely from plant-based ingredients. Kuromoji line-up will provide care for damaged hair, while Nioikobushi line-up will provide care for your scalp."
August 10, 2012 | 3 Comments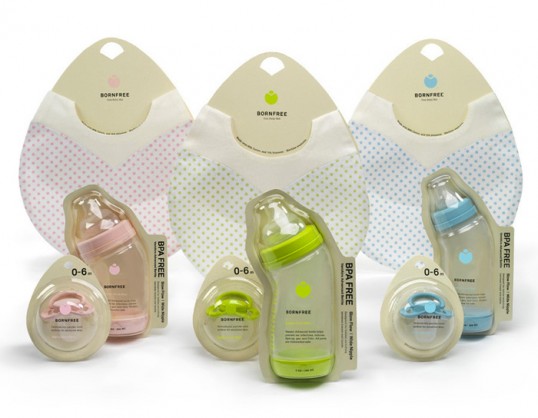 Designed by Lily Hu | Country: United States
"BornFree is the world-leading brand in baby feeding products. They stand out from their competitors by using BPA Free material that is safe for babies and also good for the environment. However, their packaging and branding didn't communicate these key features.
The new packaging has a clear front that allows consumers to see and choose their product. The front part is blow-molded with PETG while the back part is molded with paper pulp, both of which are environmentally friendly, cost-efficient, and recyclable. The front and back are Pressure Fit together instead of using binding material, which renders them non-recyclable."
August 8, 2012 | 3 Comments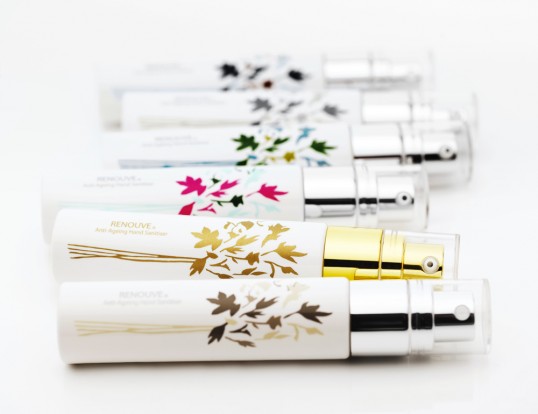 Designed by Swiss CosmoLab | Country: Switzerland
"Renouve is the world's first anti-aging hand sanitizing lotion made with collagen stimulating peptides. The name Renouve embodies the essence of the product- renewal. The flower design is a symbol of its characteristics: modern, pure and feminine. Various color schemes for various moods."
August 2, 2012 | 1 Comment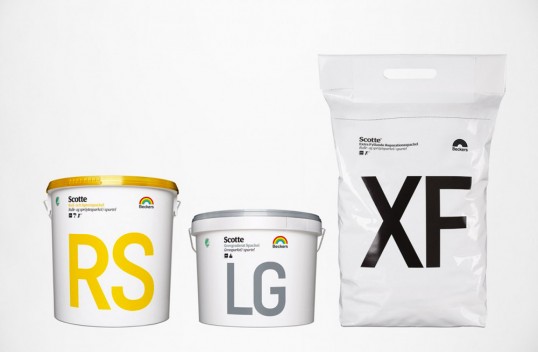 Designed by BVD | Country: Sweden
"Do you speak Scotte? A pro­fes­sional painter uses expres­sions like "Wall 7″ and "Car­pen­try 70″. We have brought their lan­guage into the design concept, mak­ing each and every pack­ag­ing easy to find and use."
July 18, 2012 | 1 Comment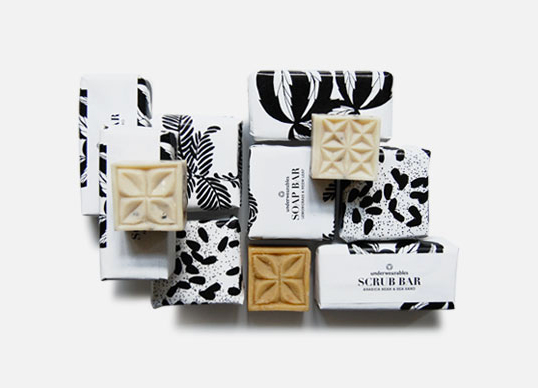 Designed by Spread Studio | Country: Denmark
"Design of packaging for sustainable handmade soap bars illustrating the natural ingredients and artisan production."