July 17, 2012 | 1 Comment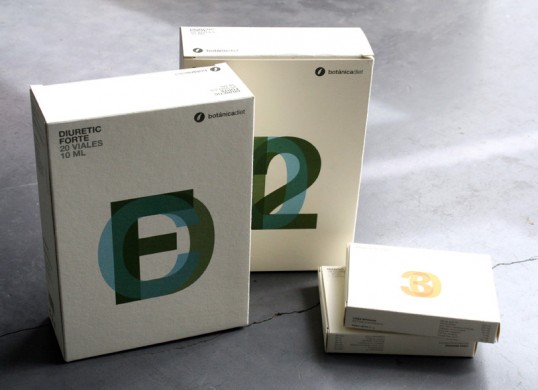 Designed by Grupo Habermas Comunicación | Country: Spain
"Packaging design for natural dietetic line Botanicadiet, from Botanicanutrients brand.
A simple and elegant design, where information, overprint details and the paper used (Antique Vellum Ivory, from Torrspapel brand) determine the final outcome."
July 15, 2012 | 2 Comments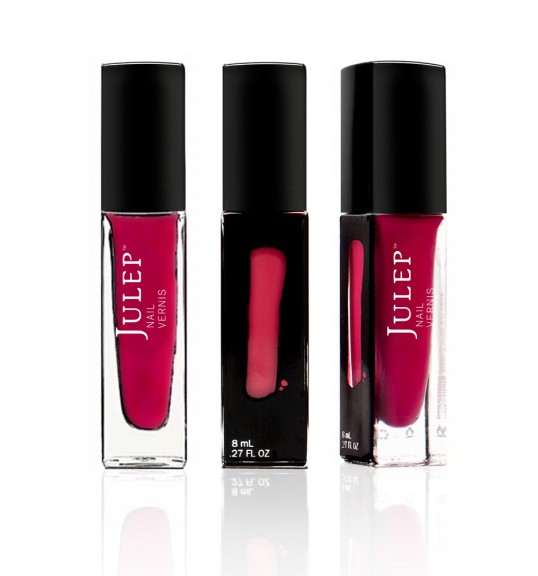 Designed by Turnstyle | Country: United States
"Julep Nail Parlors, with their trend-setting colors and toxin-free products, are cozy yet luxurious salons for healthier manicures and pedicures. For Julep, nail color lies at the intersection of beauty and fashion. It allows grown-up women to play, step out of their comfort zone and experiment with color and style. The company ethos is grounded in the "girlfriend" power of women emboldening each other to be their most vital, beautiful, confident, and happy. Popular with celebrities such as Anne Hathaway and Kate Hudson, Julep names their enamels after the stars they are inspired by. Blake is a sunny yellow, January is that perfect Betty Draper red and Gwyneth is a classic pink."
July 6, 2012 | 1 Comment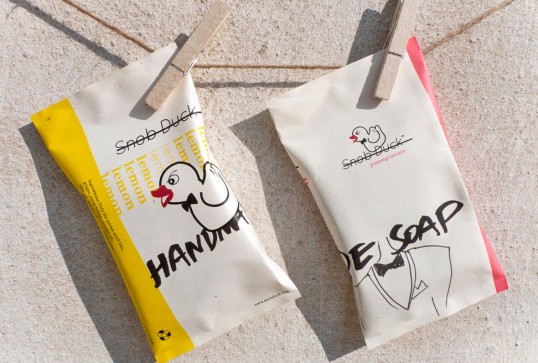 Designed by Marios Karystios | Country: Greece
"Vasilis Douros, decided to create a handmade soap made of the purest stuff. His admiration of animals, (especially ducks) as he is a vegetarian, led to thechosen symbol.
We used the classic innocent looking rubber duck by contraries. A nice bow tie, clean and fresh but still with this snobbish look.
All Snob Duck soaps are 100% handmade & hand packaged using recycled paper. Made of extra virgin olive oil, greek herbs, fruits, honey & lots of love."
July 5, 2012 | 1 Comment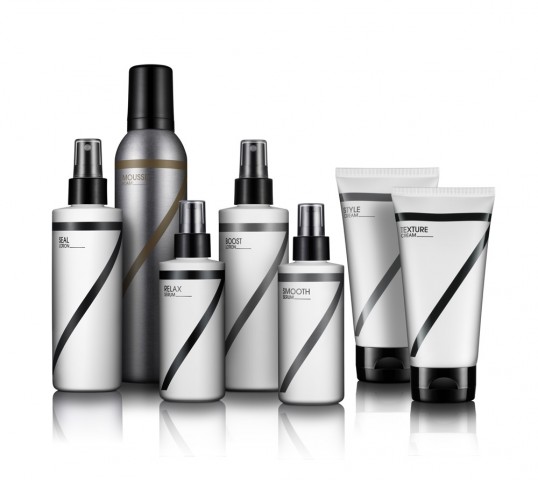 Designed by Turnstyle | Country: United States
"SEVEN Salon isn't interested in feeling like a spa, or in making you look like your favorite celebrity. Instead, with music spun by a live DJ, complimentary barista bar, and lights over the cutting stations that provide a feeling a being "on stage," it exudes a unique atmosphere of energy and vitality. The fashionable salon focuses on providing haircuts that defy trends by suiting a client's distinctive facial structure and features best. SEVEN believes your hair is the most important thing you wear and that is says who you are as an individual.
WIth plans to expand its influence by taking its robust line of 25 hair care products national, SEVEN partnered with Turnstyle to reinvigorate their brand identity and product packaging to more closely capture the essence of its stylish salon experience. The large san-serif numeral 7 logo, with its bold diagonal stroke bisecting the package, exudes a sense of confidence. Minimal, modern typographic titling and a limited black, white and metallic color-palette evoke a sense of fashion luxury. Boxes unify and enhance the on-shelf presence and further create a sense of premium sophistication."
June 23, 2012 | No Comments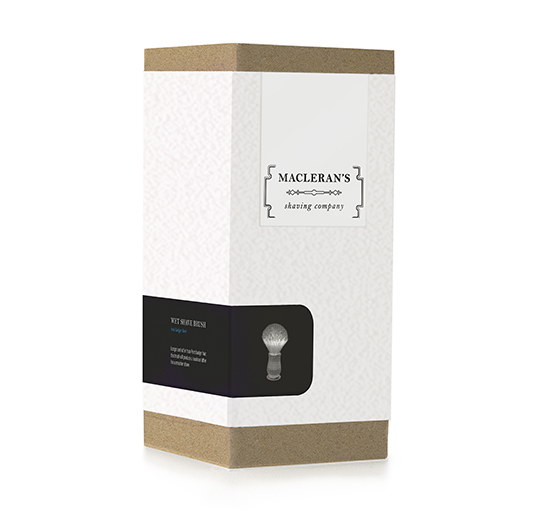 Designed by Dave McAnsh | Country: Canada
"Superior traditional male grooming has always stood for its attention to detail. The closeness of a shave can be the differentiating factor between standing out as a man of distinction or fading into the crowd as just another ordinary guy. Macleran's positioning line "Outer expression for the inner man" communicates this sense of refinement.
Raw materials paired with clean modern colours and textures makes for a masculine yet sophisticated image that pays homage to the brand's timeless role while celebrating its contemporary style."
June 16, 2012 | 1 Comment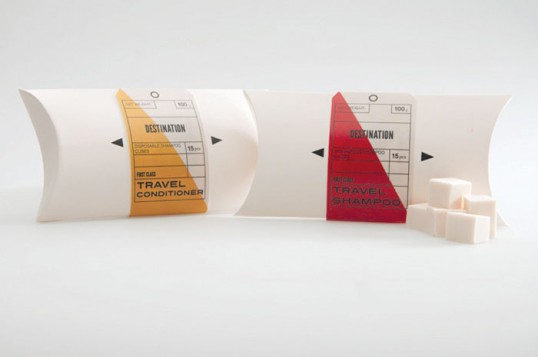 Designed by Lina Sponberg & Linn Andersson | Country: Sweden
"Package solution for travel shampoo and conditioner, created for Stora Enso's competition "Package Recreated", open to selected universities and art academies around the world. 
The assignment was to design a primary package for a cosmetic product, and the package had to be made out of carton."
June 16, 2012 | 2 Comments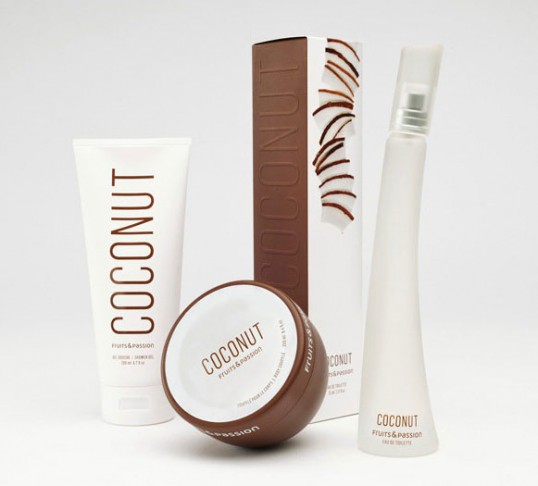 Designed by lg2boutique | Country: Canada
"Recently, Fruits & Passion introduced a new range of packaging created by lg2boutique entitled CHERRY, BAMBOO and COCONUT. The three words that best sum up these new products are natural, fresh and feminine.
Even though the colourful, happy image of Fruits and Passion is still inherent in the design, the new packaging strives to convey a more minimalist approach with a generous use of white space. The art direction of the photography highlights the real essence of the three fragrances by capturing the freshness and taste appeal of this universe. "It certainly gets a lot of attention in-store," adds Claude Auchu, Partner, Vice-President Creative Director, Design."
June 11, 2012 | 2 Comments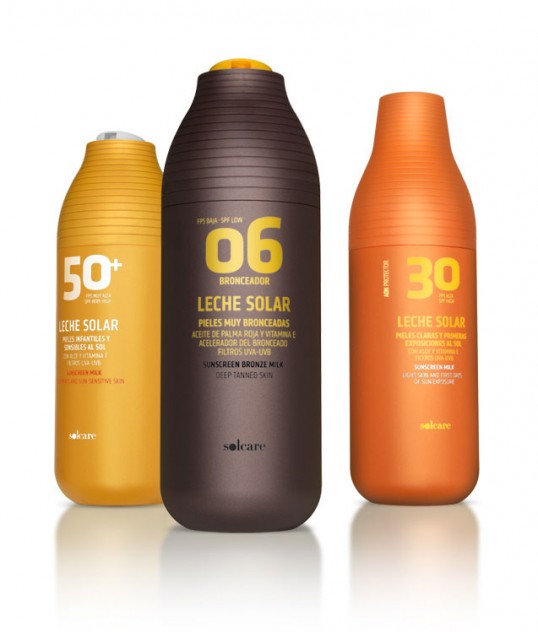 Designed by Lavernia & Cienfuegos | Country: Spain
"Packaging and graphic design of sun-care range, sold in Mercadona supermarkets. The project had a very demanding brief to optimize processes and costs, without sacrificing that the product communicates quality, is attractive and has a strong presence on the shelf. For the 36 references we designed two bottles. These two packs support different lids and different dosing mechanisms: pumps, sprays, disc-top… and also the design gives an effective response to the two objectives of the project: on one hand, solve problems of logistics and production; on the other, with only two packages, obtain a highly differentiated range of products, with its own personality. The colors of the containers provide the necessary differentiation between the sub-ranges of products: sunscreen, tanning, aftersun… The graphics serve as a rapid and clear identification of each one of them. This is achieved by the prominent and powerful presence of a numeral that indicates the protection factor, a key element in the purchase decision, and that at the same time strengthens the personality of the range."
May 13, 2012 | 2 Comments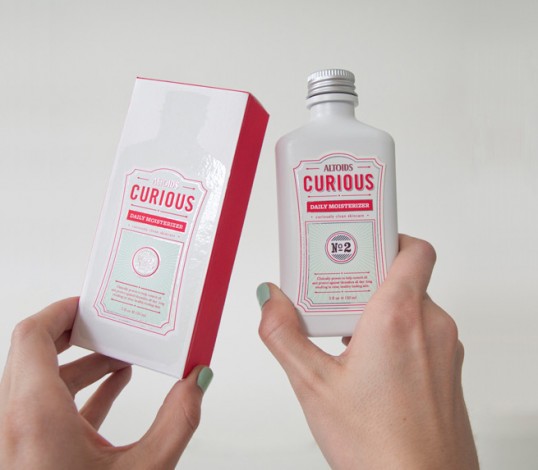 Designed by Samantha Szakolczay | Country: United States
"For this conceptual project, students were to chose a pre-existing and well-known brand and develop a line of skin care products. The key factor in deciding upon a brand was that it was not currently affiliated with a skin care line of products. The challenge was then to maintain equity within the brand and translate that into skin care.
Altoids has always been a product meant for a mass audience of both men and women. As a largely popular breath mint in the United States, the mint product is slightly more expensive than the average breath mint price. In maintaining such characteristics, Curious is a skin care product that is clinically proven to cleanse and refresh the skin. The product is meant for both men and women and offers skin care products that clean, treat, and sooth the skin."
April 25, 2012 | 3 Comments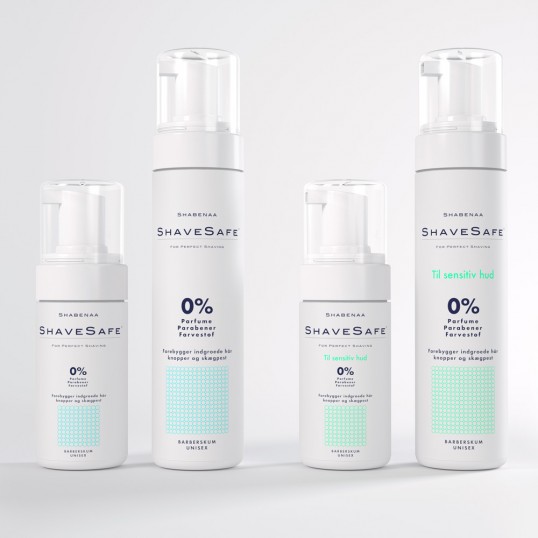 Designed by Runes | Country: Denmark
"ShaveSafe is a new patented concept where the problems of razor bumps, irritation and ingrown hairs are treated during shaving. You thereby avoid spending time and money on after care products.
ShaveSafe is an antibacterial shaving foam, used while shaving, waxing or in between treatments for permanent hair removal. The foam is invented and produced in Denmark."