December 13, 2009 | No Comments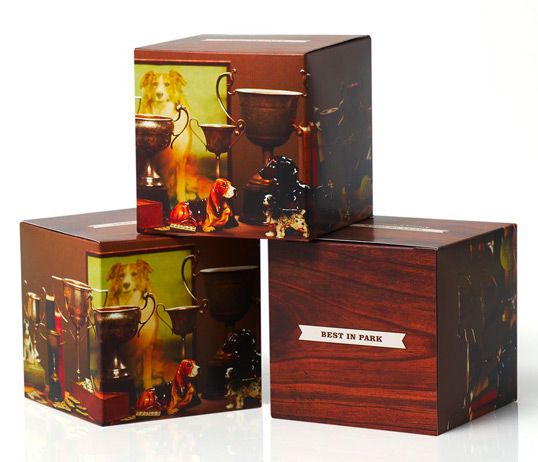 Designed by Best in Park | Country: Australia
Great package design from Best in Park. This Australian company was borne from a desire to find the perfect lead for our much-loved four legged friends.
December 10, 2009 | 2 Comments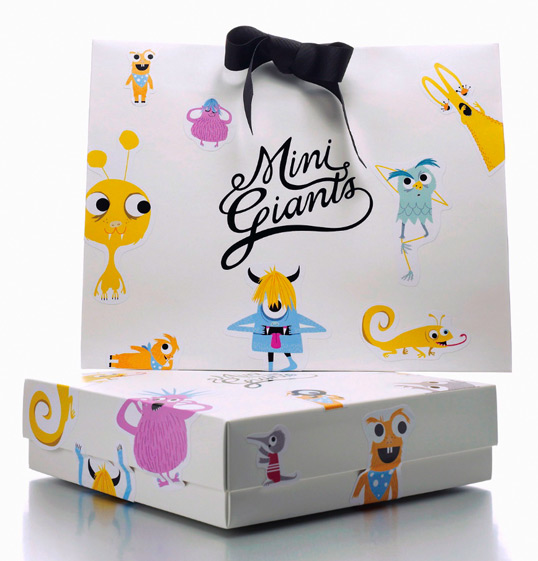 Designed by Camilla Lilliesköld Design & Art Direction | Country: United Kingdom
"CLD&AD were brought in to help with the autumn 2009 launch of Mini Giants, a new on-line premium children's brand. Camilla suggested creating the "Mini Giants" as actual characters inhabiting the Mini Giants world, to give the brand the quirky identity the brief required. After commissioning a five way pitch, illustrator Nila Aye was briefed to interpret the world of the Mini Giants and to create the Mini Giants characters themselves. The team then went on to design all of the branding, the website, and the packaging for this high-end brand. For the packaging, CLD&AD suggested the use of the Mini Giants characters as stickers, in order to create a cost effective, fun and surprising offer, which would be different every time."
December 9, 2009 | 4 Comments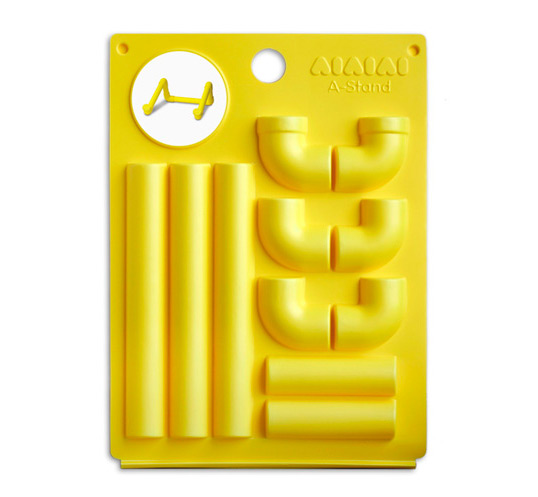 Designed by AIAIAI | Country: Denmark
"The A-stand is designed to serve a functional and practical need in improving the ergonomic work position at your workstation."
December 8, 2009 | 3 Comments
Designed by Toko Design | Country: Australia
"Dutch Summer is a contemporary outdoor furniture company based in The Netherlands. Toko is Dutch Summers creative partner, besides packagingwe designed, the identity, patterns, fabrics and prints. This particular packaging is for the 'Bux' a Chesterfield inspired stool. The packaging is based on the Dutch Summers identity."
November 27, 2009 | 5 Comments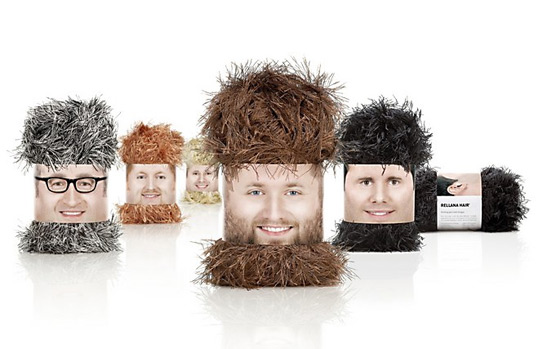 Designed by Ogilvy & Mather Frankfurt | Country: Germany
"A highly cost-effective promotion for Rellana Hair®—a range of fringed yarn—with the potential to convince wool buyers directly at various points of sale. In order to demonstrate the typical character of the wool at first sight, faces were printed on the labels around the balls of wool as a winter special. Therefore, the packaging communicated the main use of the yarn: It is perfect for scarves and hats."
November 18, 2009 | No Comments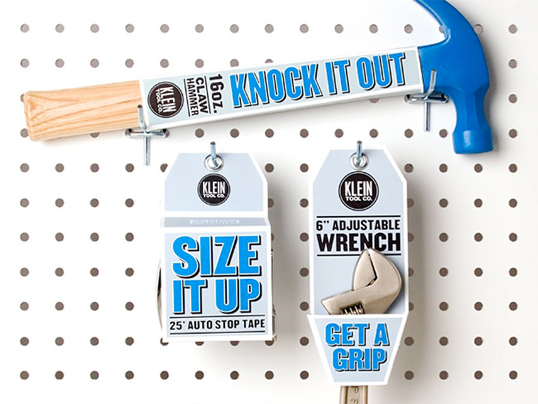 Designed by Philip Spradley | Country: United States
"Hand-painted, old hardware store signage was the inspiration for this line of hand tools from Klein. Combined with bold, quirky tag lines, the packaging reflects quality and has substantial shelf-presence."
November 16, 2009 | 15 Comments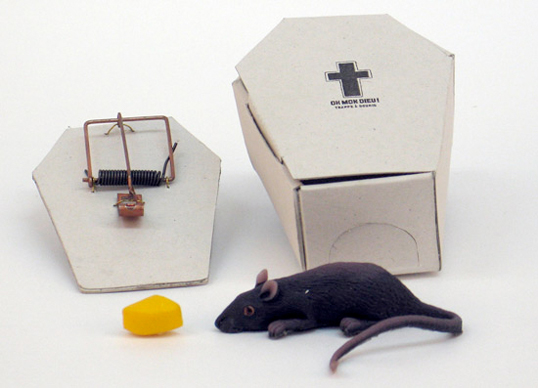 Designed by Sarah Déry | Country: Canada
This package was developed to solve the problem of neatly disposing of caught vermin by building the trap itself into a mini, rodent-sized coffin. With a simple slogan atop the box (Oh My God! Mouse Trap) the container can be opened using the lid… or not, for the more squeamish pest catchers among us. Déry designed the trap whilst studying under professor Sylvain Allard at UQAM in Montreal.
No animals were harmed in the making of this packaging.
November 12, 2009 | 2 Comments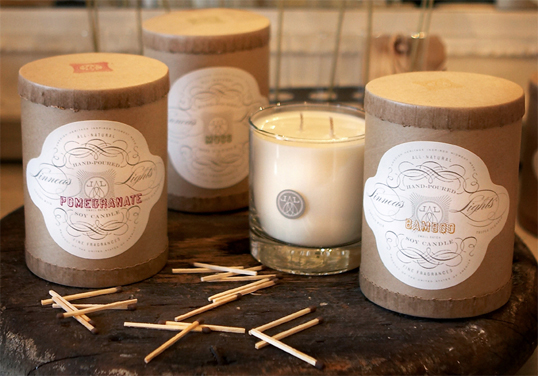 Designed by Funnel | Country: United States
Absolutely gorgeous vintage-inspired packaging featuring chipboard containers and beautiful, die-cut labels.
"Linnea's Lights™ candles combine all natural soy wax, lead-free cotton candle wicks, pure essences and fine fragrances to create clean burning, perfectly scented and highly aromatic candles. All of Linnea's Lights™ natural soy candles are meticulously hand-poured in small batches. Custom die-cut labels printed in metallic gold create a subtle flicker of light with fragrance related ink colors rubber stamped expressing the handmade nature of the product while providing a cost effect way to designate ever changing fragrances. The basic packaging materials relate to the purity of the product while the ornate detail of the old world package inspired design communicates a sophisticated attention to quality."
October 27, 2009 | No Comments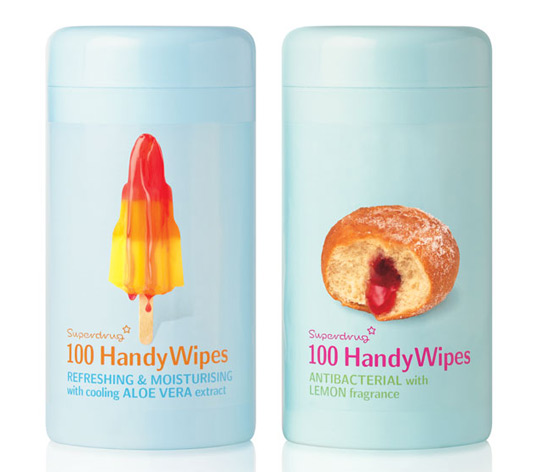 Designed by Turner Duckworth | Country: United Kingdom
The creative use of photography for Superdrug's Handy Wipes make this product fun and approachable, not to mention that it helps it stand out on shelf in a sea of moist wipe products.
October 26, 2009 | 7 Comments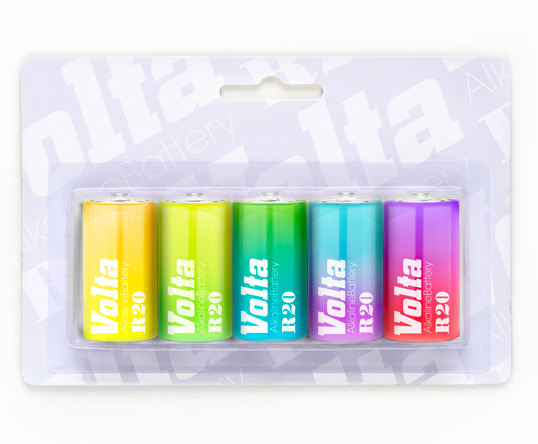 Designed by ACME Industries | Country: Romania
Unique colourful packaging for Volta Batteries.