March 9, 2011 | 2 Comments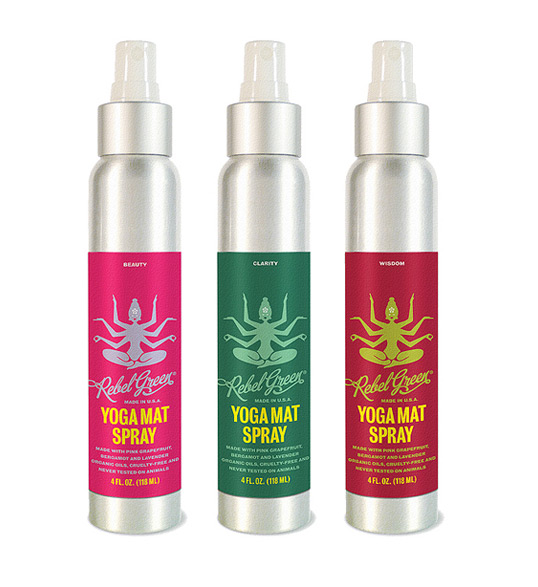 Designed by Wink | Country: United States
"A revolutionary new and effective solution to clean and preserve the life of yoga mats, straps and blocks. It works great on pilates equipment as well! Each of the three unique blends of lightly kissed essential oils inspire will your practice and your day."
February 23, 2011 | 2 Comments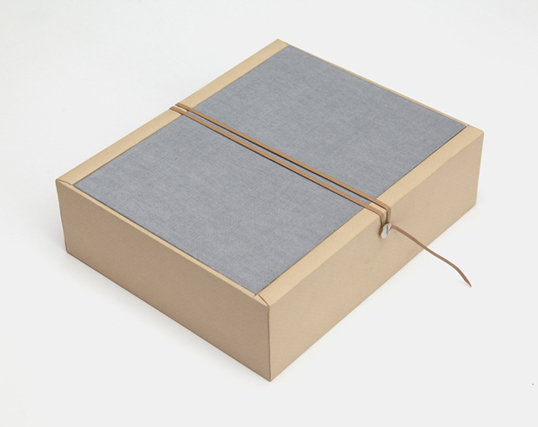 Designed by Jackson Dickie | Country: Australia
"Australian Forensic Investigations is a documentary style series which reveals how forensic and science techniques are used in the solving of major crime and accident cases. To communicate the intricate aspects involved in the series, a chest was designed with features such as a concertina with concealed magnetics, invisibly attaching each DVD case. The chests anonymous facade masks its immediate identification."
February 11, 2011 | 6 Comments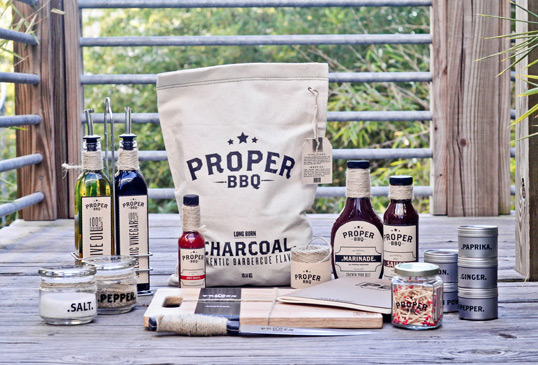 Designed by Tom Hayes | Country: United States
"Proper BBQ, enabling fine gentlemen to get messy. The range of products are essentials for the BBQ mad gentleman or the lavish messy hungry man, they were designed with a big bold punchy flavor in mind. Each product allows the user to get crazy and splash some charisma into their food, allowing each item to be generously applied."
February 10, 2011 | 4 Comments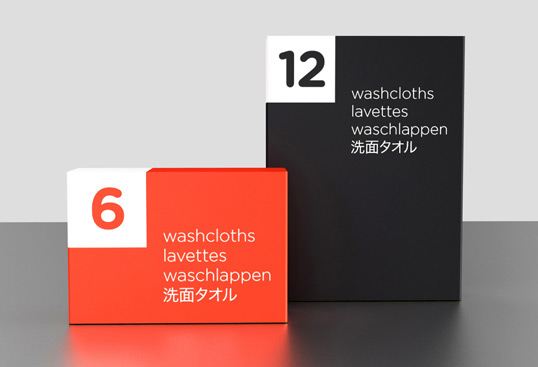 Designed by Jill Brown & Brian Paschke | Country: Canada
"Inspired by compressed emergency clothing found in Japan; these sugar cube-sized objects expand into full-size cleaning cloths when placed in water. To emphasize this miniaturization, the cubes are packed into little boxes approximately the size of an ordinary dish sponge.
Each box is assigned with a colour depending on its quantity for easy identification. The white cube graphic that wraps around the box clearly conveys actual size of the product. Minimal type and use of info-graphics makes this product internationally friendly."
February 7, 2011 | 2 Comments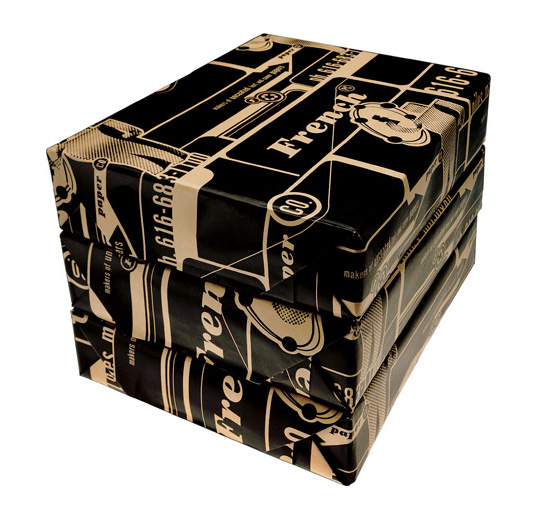 Designed by Charles S. Anderson Design | Country: United States
"Bulk paper, ream wraps, and carton boxes are at the core of the paper business, and sometimes they are all that French Paper customers see of their identity. These bold wrap designs, in black and kraft, are powerful visual reminders of America's most unusual paper mill."
January 31, 2011 | 2 Comments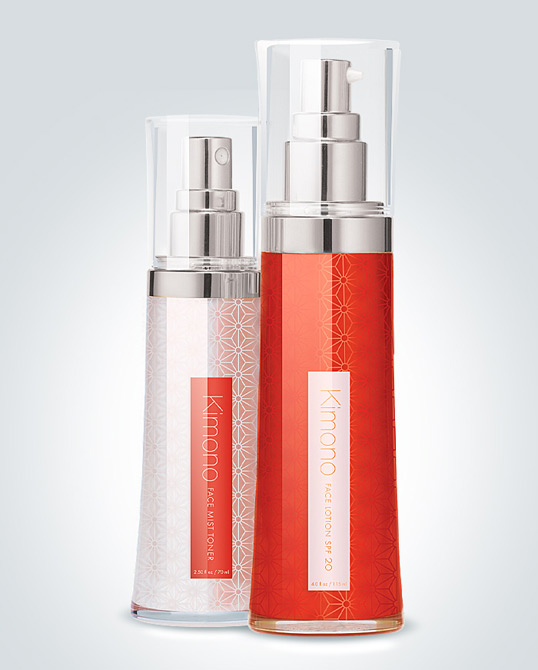 Designed by Belancio | Country: United States
"Kimono is a new luxury spa care line created to enhance the wellness of your skin, body and mind. The brand development included product packaging, logo development and art direction that captures the beauty and elegance of the entire line."
January 22, 2011 | 1 Comment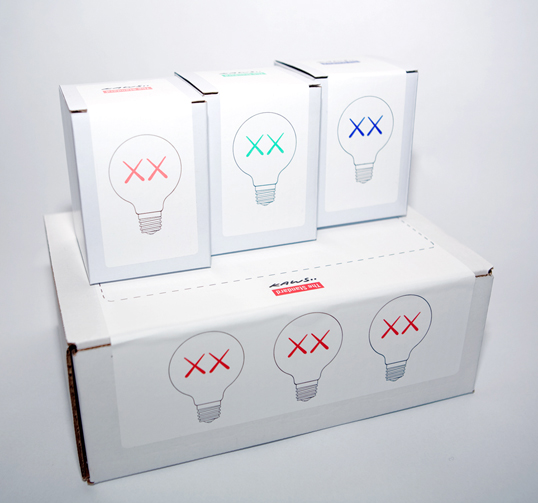 Designed by KAWS | Country: United States
Renowned artist KAWS and The Standard Hotel just launched their collaboration for limited edition filament light bulbs. Along with the light bulbs, 2 different types of KAWS pillows in multiple colors and KAWS companion key chains will be exclusively available for sale at New York shop.
January 21, 2011 | 5 Comments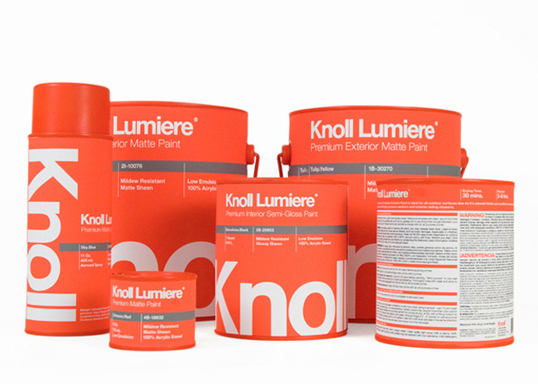 Designed by Kristin Agnarsdóttir | Country: United States
Kristin recently graduated with an M.F.A. in Graphic Design from the Academy of Art University in San Francisco, California. The program emphasized conceptual and critical thinking alongside typographic excellence, visual storytelling and solid craft skills.
January 14, 2011 | 9 Comments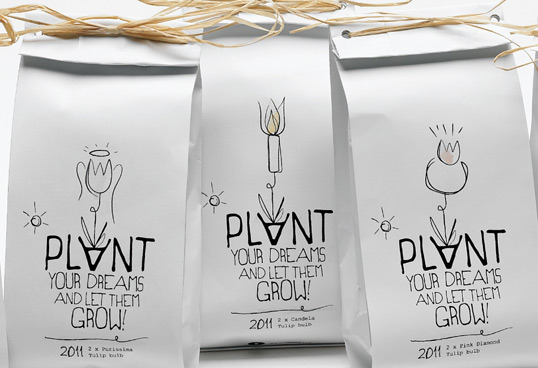 Designed by Sophia Georgopoulou | Country: Greece
"The actual tulip flowers and their unique names (e.g. Red Emperor, Pink Diamond, Sweetheart, etc.) inspired me to create a series of ecological and interactive self promotion package-gifts for 2011 containing tulip bulbs. The illustrations created on the packs were inspired by the name of each unique tulip."
January 11, 2011 | 7 Comments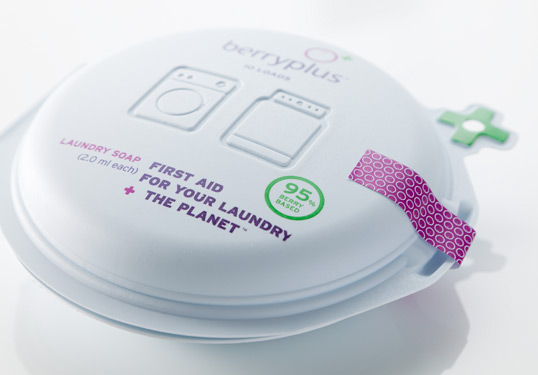 Designed by The Moderns | Country: United States
"Berry+ is a 95% berry-based, 100% plant-based laundry soap. Unlike conventional detergents that come in a heavy plastic jugs, Berry+ comes in a tiny microdose (2ml – a little less than half a teaspoon) capsule. Each microdose has enough concentrated soap to clean up to 30lbs of laundry (or any size load in between). The outer packaging is 80% non-GMO, plant-based bio-resin clam shell.
The product represents a a disruptive design innovation in the laundry space. Berry+ works any way you do laundry (HE machines, front-loaders, top-loaders, or in the sink) and is cold water-formulated. The packaging is so light that it takes 3.67x fewer trucks to transport Berry+ than leading detergents that come in a jug.
The Moderns, a multidisciplinary branding agency and design think tank based in Manhattan, developed the packaging, branding, and go-to-market strategy for Berry+."