January 11, 2011 | 7 Comments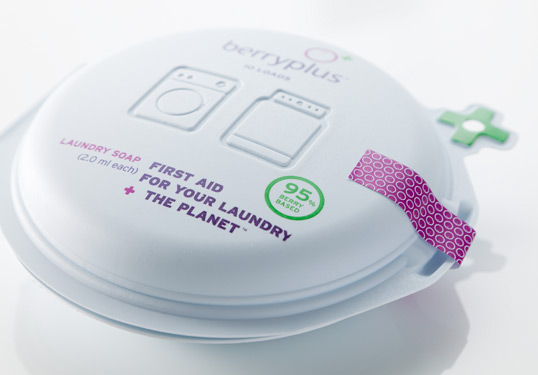 Designed by The Moderns | Country: United States
"Berry+ is a 95% berry-based, 100% plant-based laundry soap. Unlike conventional detergents that come in a heavy plastic jugs, Berry+ comes in a tiny microdose (2ml – a little less than half a teaspoon) capsule. Each microdose has enough concentrated soap to clean up to 30lbs of laundry (or any size load in between). The outer packaging is 80% non-GMO, plant-based bio-resin clam shell.
The product represents a a disruptive design innovation in the laundry space. Berry+ works any way you do laundry (HE machines, front-loaders, top-loaders, or in the sink) and is cold water-formulated. The packaging is so light that it takes 3.67x fewer trucks to transport Berry+ than leading detergents that come in a jug.
The Moderns, a multidisciplinary branding agency and design think tank based in Manhattan, developed the packaging, branding, and go-to-market strategy for Berry+."
January 10, 2011 | No Comments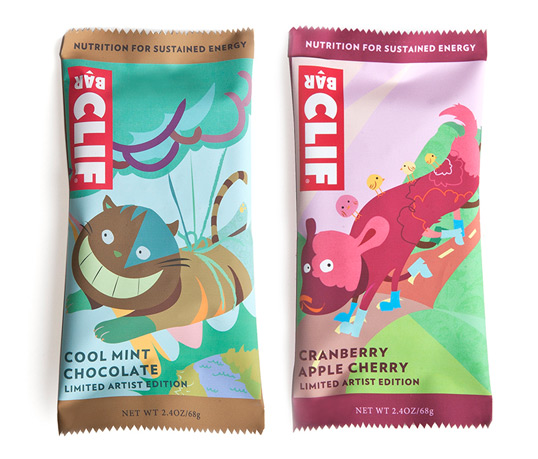 Designed by Heesun Kim | Country: United States
"Artist Edition Clif Bar: The goal was to create a limited artist edition Clif Bars for two of the flavors. As seen by "Cool Mint Chocolate" and "Cranberry Apple Cherry" flavors, the color palette reflects on the flavors. The concept was to show ordinary animals doing extraordinary things with the help of Clif Bars."
January 6, 2011 | 9 Comments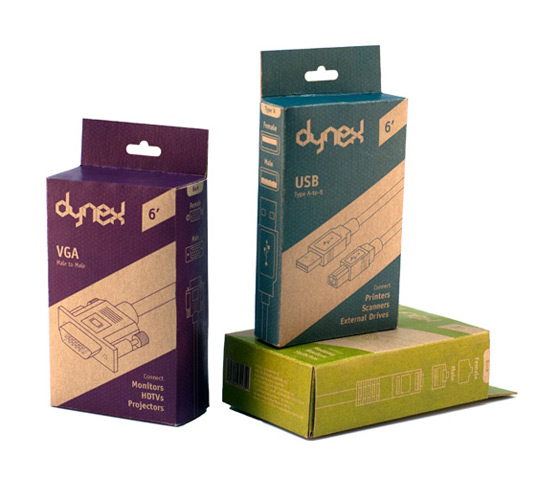 Designed by Mark Johnson | Country: United States
"One of the five in-store brands living inside of Best Buy, Dynex has had an aesthetic following that looks like it fell out of 1989. Looking to revitalize the Dynex brand, I decided to start from the ground up, using an iso-grid as a foundation. In order to revitalize the brand I introduced a new logo as well as new reduced packaging, which contains large and easily identifiable technical drawings."
January 3, 2011 | No Comments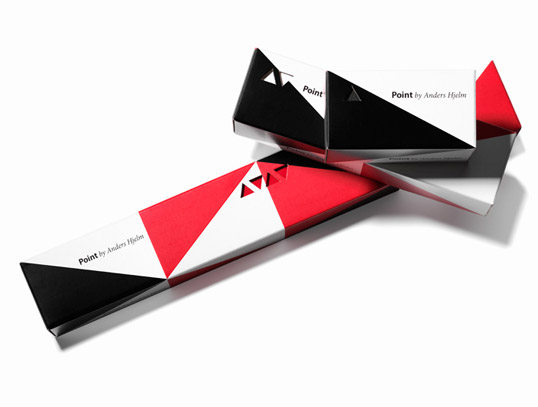 Designed by Bedow Creative | Country: Sweden
"Packaging for the wall hook Point from Essem Design. The hook comes in black, white or red and in three different sizes—single, double or quadruple."
December 30, 2010 | No Comments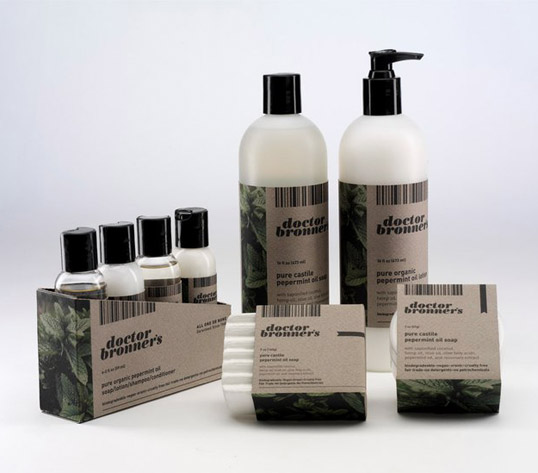 Designed by Tyler Hamilton | Country: United States
"Dr Bronner's liquid soap, lotion, bar soap, body balm, and 4 pack sampler of shampoo, conditioner, soap, and lotion."
December 23, 2010 | 8 Comments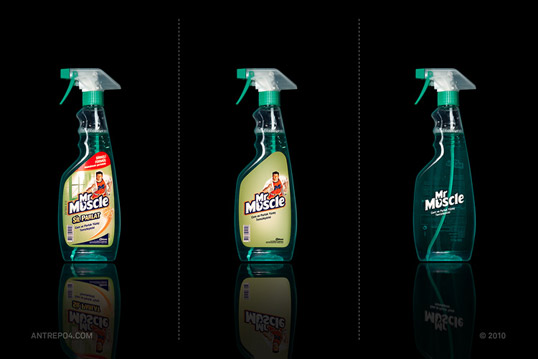 Produced by Antrepo | Country: Turkey
"Our latest project is about simplicity and we try to find alternate simple versions for some package samples of international brands. We think almost every product needs some review for minimal feeling."
December 17, 2010 | 1 Comment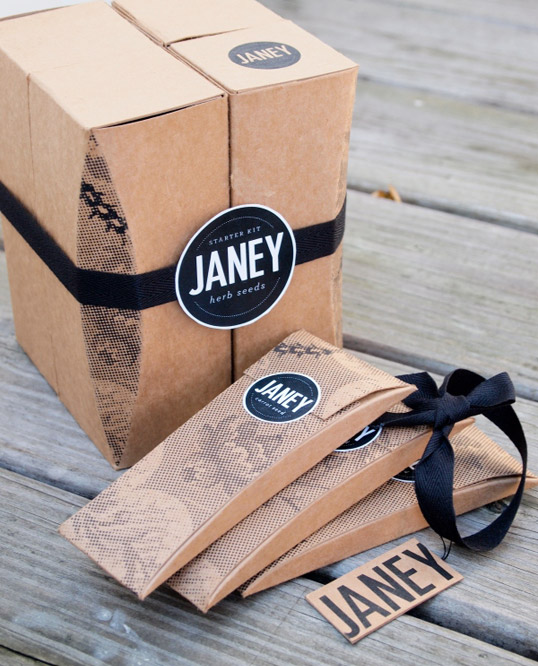 Designed by Erin Mercurio & Audrey Raudabaugh | Country: United States
"A flexible identity/packaging system created in collaboration with Audrey Raudabaugh for a brand we created, Janey. Inspired by the name Johnny Appleseed, we wanted to create a line of at-home gardening products that filled a marketing void we found for the young, independent woman."
December 12, 2010 | No Comments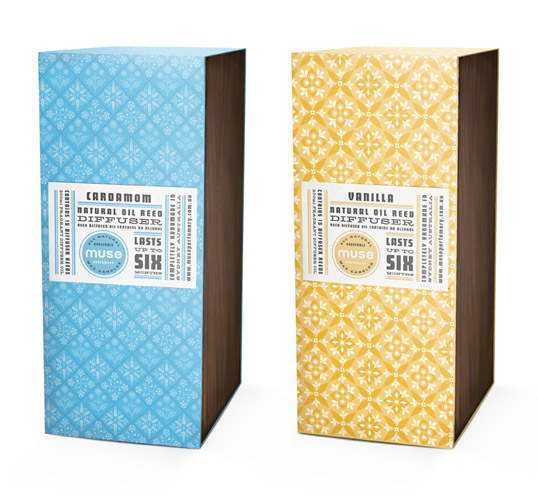 Designed by Wink | Country: United States
"Entrepreneurs from Australia decided to start a candle company. They approached Wink to develop  branding and packaging for Muse Perfumery for 8 fragrances for their diffuser reeds & oils and candles. All of their candles are hand made and all natural. Therefore, we created the patterns for each fragrance to reflect the floral & fruit scent of each candle. We recommended that each candle be housed within a wood based package. A hand applied letter press label added to the uniqueness and hand made nature of the candles."
November 5, 2010 | No Comments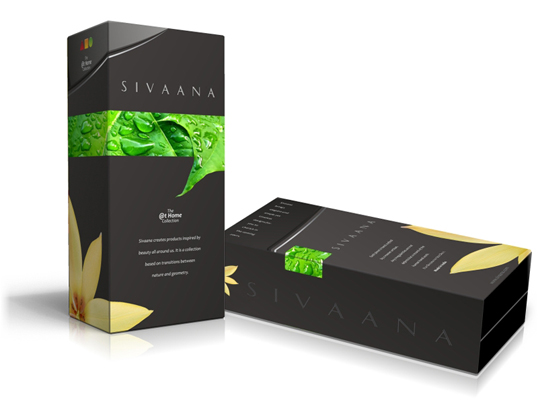 Designed by Harpreet Singh | Country: India
"Slide-in box packing for Sivaana. This particular series of 3 box sizes is for show piece items consisting of a wide range of marble, brass and crystal items. This series is called the @Home collection and the focus is on nature and geometrical figures."
November 2, 2010 | No Comments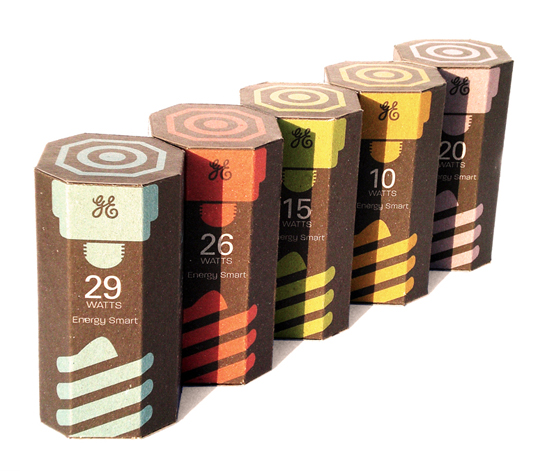 Designed by Kevin Kwok | Country: United States
"The redesign of General Electric CFL light bulbs is aimed to bring a friendlier shelf presence through the use of basic informative graphics. An advantage of the redesign is the ability to stack the packages together to complete the graphical form of a CFL light bulb. The top and bottom of each package might look familiar, they graphically resemble what the top and bottom of a CFL light bulb. Also something to note is each wattage has it's own color identity.
The redesign also considered the environment, the new design is packaged with post consumer cardboard rather than calm shell plastic. This ensures the use of less natural resources and therefore less impact on the environment. GE would also allow consumers to put old CFL light bulbs back in these packages and mail them back to be recycled."