December 21, 2010 | 1 Comment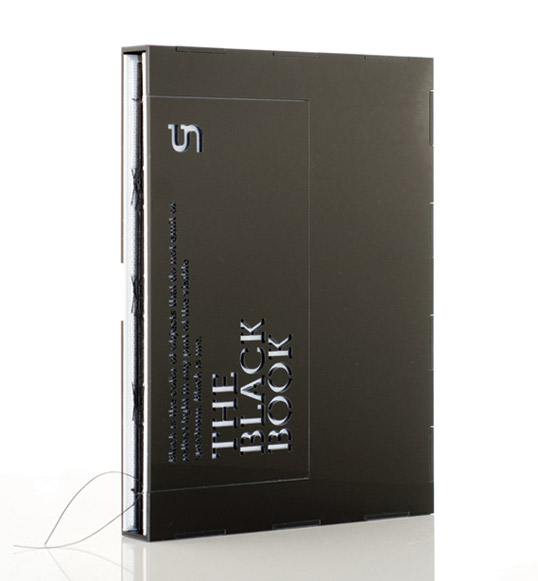 Designed by Wai Lun Wong | Country: Australia
"UN – The Black Book. "UN" which is extracted from the word "unusual". The content pages have been made with black paper and printed in black. In terms of the concept of the case, it has been designed as the relationship of structure between U and N."
December 21, 2010 | No Comments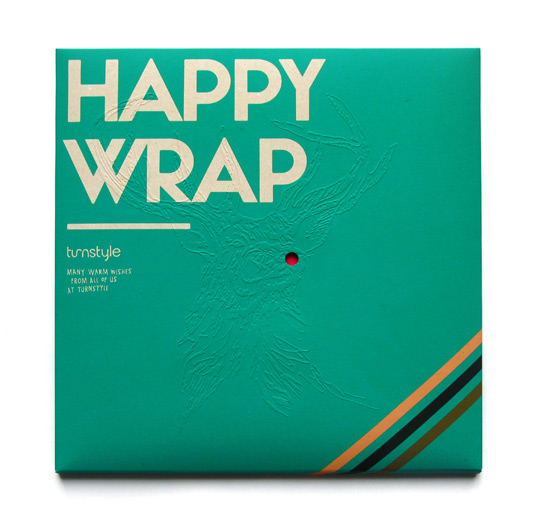 Designed by Turnstyle | Country: United States
"We recently designed gift wrap—complete with box and gift tags—for Hemlock Printers as a holiday promotion. Each sheet of wrapping paper is double-sided and there are eight unique designs in all. Hemlock was kind enough to customize a set for us to give away to our friends as well.
What better way to celebrate packages of all shapes and sizes, than with happy wrap to shroud them in joyous anticipation of holiday gift giving."
December 15, 2010 | No Comments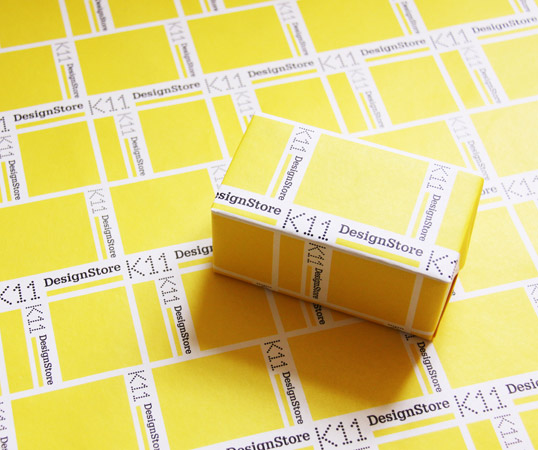 Designed by Blow | Country: Hong Kong
"K11 Design Store is a new young and inspiring retail store by K11 Art Mall. The products are selected from outstanding designers' brands all over the world. We were asked to create a brand new look from the identity, packagings, website, environmental graphics to advertising. The packaging design is simple, modern and stylish which reflects the brand personality and suggest a taste of art and design."
November 15, 2010 | No Comments

The 2011 D&AD Awards call for entries is now open.
The annual D&AD Awards are recognized throughout the world. They set an absolute standard for creative excellence and provide a reference point for the creative industries.
As part of the 2011 campaign D&AD's current president Simon ʻSanky' Sankaraya attempted to learn a tongue-in-cheek speech and deliver it as ʻThe President' in as many languages as possible.
He made it to 13 over two days. Russian proved to be a bridge too far.
November 8, 2010 | No Comments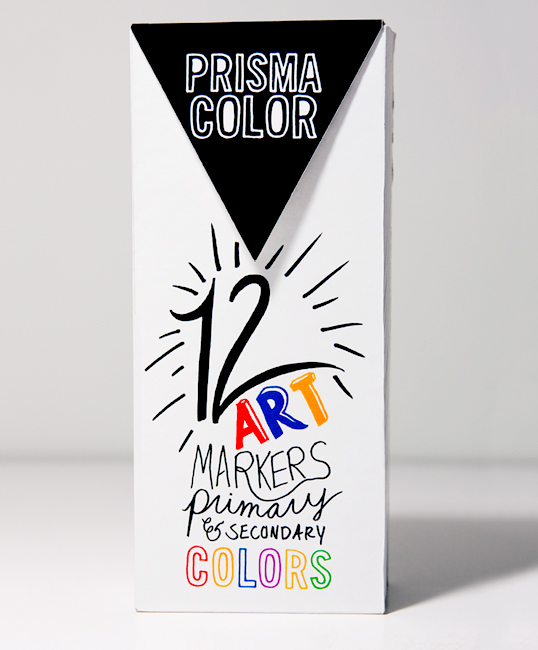 Designed by Lauren Mae Oswald | Country: United States
"Redesign of the Prismacolor 12 set marker package. The new package offers better functionality and durability, while embracing the artistic expression of the brand. All type was hand rendered and shows the utilization of the product."
November 4, 2010 | No Comments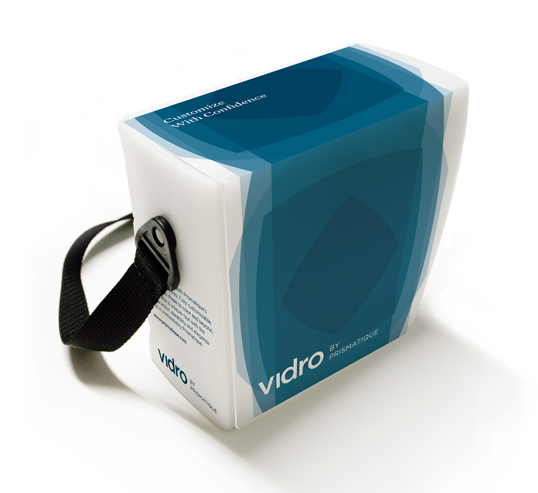 Designed by Up Inc. | Country: Canada
"Prismatique launched a new line of its Vidro glass-topped tables. This kit for sales reps houses samples that illustrate the range of glass finishes, colours and designs for these tables. Sturdy plastic and blue tones reference high-quality glass, while a variety of shapes hint at the countless table shapes and designs that can be used."
October 29, 2010 | 2 Comments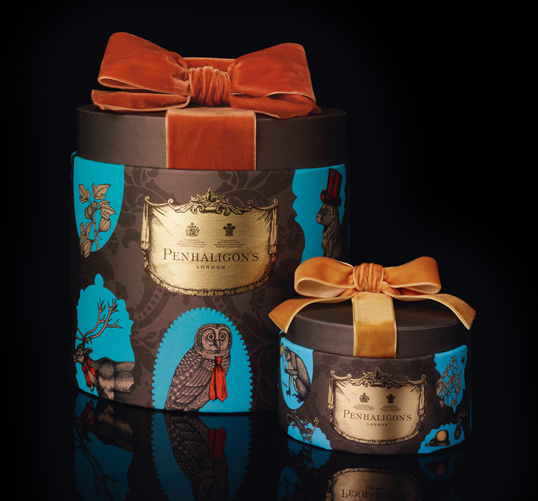 Designed by jkr | Country: United Kingdom
"This month sees the launch of the new Penhaligon's Christmas gift collection. The gift boxes, which are based on the theme of anthropomorphic animals, deliver a bespoke gifting solution for the boutique perfumer. Briefed with delivering eccentricity and decadence, the new collection creates a fantasy world in keeping with the brand's charismatic charm. Each range tells a story, from an afternoon tea party through to music and discovery.
"This was a fantastically collaborative process with the client – we both wanted to create something unique that didn't rely on Christmas clichés. The use of bright colours makes a real statement and ensures the boxes are not too traditional." Jovan Buac, Senior Account Manager, jkr. "That's the beauty of Penhaligon's – the careful blending of the old and the new – modern doesn't have to mean forgetting the past, but feeling classic doesn't mean being really conservative."
October 29, 2010 | No Comments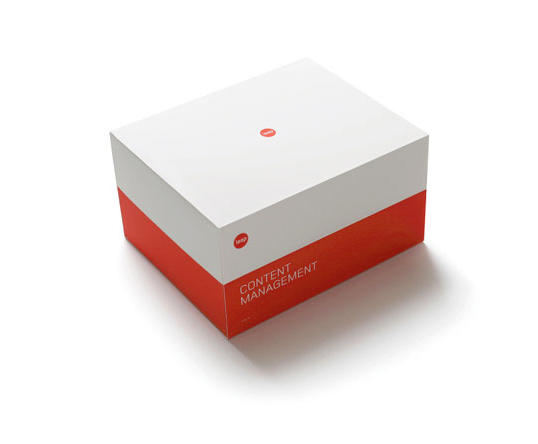 Designed by We Recommend | Country: Sweden
"Kapacitet works with the development of the web content management product 'leap' and associated consultancy services. Through the software and its use as well as in the visual identity, leap emphasizes softer, more human elements instead of the technical aspect of the product. leap is the new generation of web content management systems, entirely developed on the Microsoft .NET platform."
October 12, 2010 | No Comments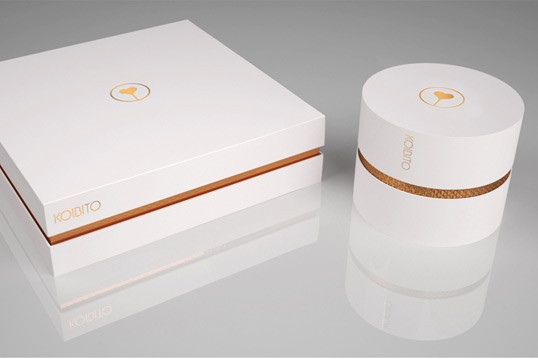 Designed StudioMakgill | Country: United Kingdom
"In a very 'un-British' fashion we have been commissioned to create the identity and packaging for a range of luxury sex toys.
Targeted at customers in boutique hotels across Europe, the Koibito Lovebox is about as far away as you can get from the image of the sleazy sex shops of Soho. Koibito means true love in Japanese and our approach has been to create a brand that is proud and unashamed, a brand that celebrates the pleasure and intimacy of sex – much like the love hotels of Japan."
October 6, 2010 | No Comments
<img class="alignnone size-full wp-image-16456" title="colourfold" src="http://lovelypackage.com/wp-content/uploads/2010/10/colourfold.jpg" alt="" width="538" height="280" /

>
Designed by Keesyy | Country: Canada
"Colorfold is an origami boutique + workshop based in Vancouver, BC. The store sells local hand made items and accessories that are made in studio or locally. The challenge was to design gift packaging that stands out through practicality and originality while embracing the Colorfold concept of community and craft. The result is an origami cube with 4 pockets on each wall. Separate message cards containing personal messages from family and friends are folded into 3D shapes that go inside each pocket at a time. The packaging thus takes on the role of delivering both the gift and the messages accompanying it, and becomes an essential part in providing everyone with a better experience."