April 22, 2010 | 7 Comments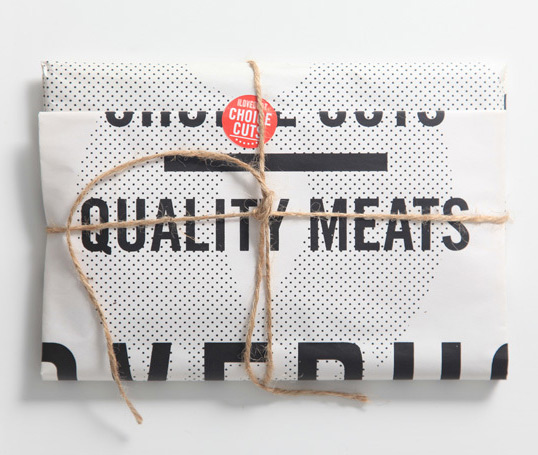 Designed by ILoveDust | Country: United Kingdom
ILoveDust's Southsea office is located in a former butcher's shop, so it's only fitting that they created their self promo around the idea of "choice cuts" and packaged it to look like fresh wrapped meat.
April 21, 2010 | 1 Comment

The Applied Arts Design & Advertising Awards Call For Entry is currently open. It will be judged by a panel of highly regarded industry professionals, in a rigorous process developed over our two decades of awards experience.
For more information, a complete list of categories and to access our online entry form, please visit appliedartsmag.com
April 14, 2010 | 7 Comments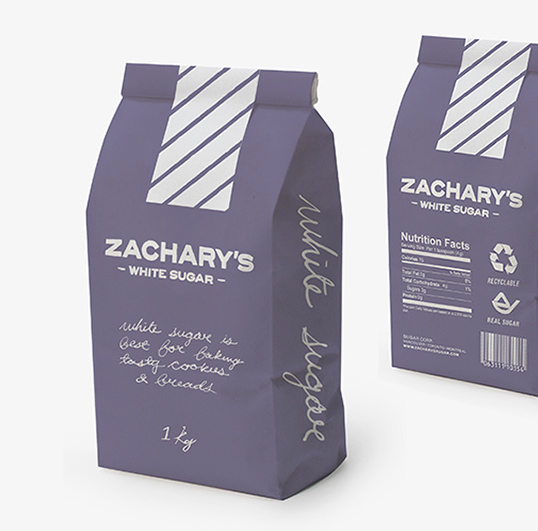 Designed by Pamela Rounis | Country: Canada
Capilano Universtiy graduating student Pamela Rounis sent us some of her great package design work.
April 9, 2010 | 2 Comments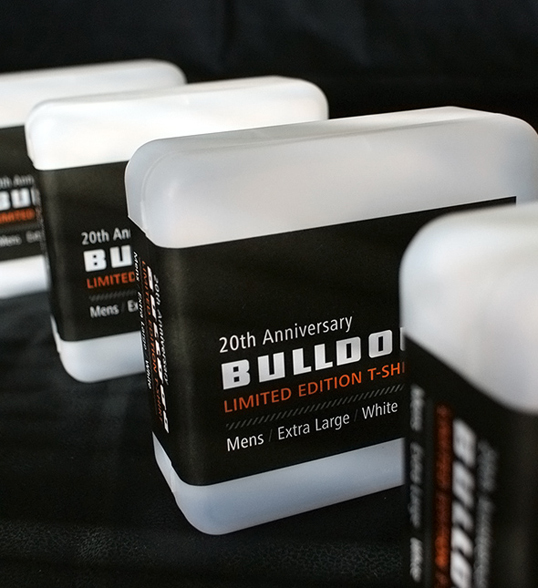 Designed by Bulldog | Country: Malta
"Over the years, our company has been very comfortable with presenting a witty face to the world – from our choice of name to the imagery that people associate with Bulldog.
We developed this visual pun to commemorate our 20th anniversary on February 10th, 2010. The piece fuses a crossword puzzle with our logo to create a playful visual shorthand for what Bulldog has done over the last 20 years.
March 22, 2010 | 2 Comments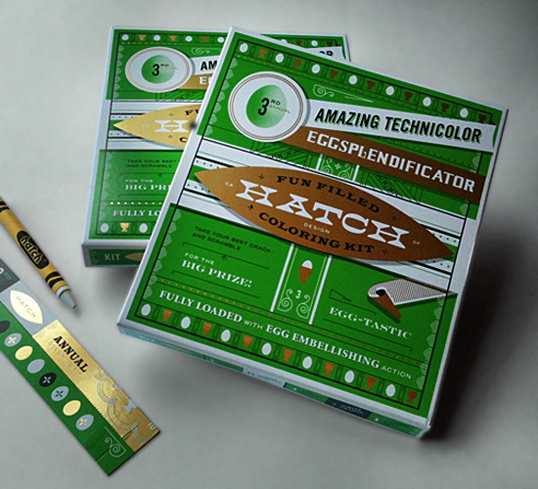 Designed by Hatch Design | Country: United States
Each year, Hatch Design mails over 500 egg coloring kits. Recipients enter a photo of their best egg design at hatchsf.com/easter and vote on other eggs, rating them from rotten to golden.  The winner is awarded a 24k gold-plated egg cup trophy.
Want to buy a kit of your own? Sign up for their newsletter to find out when the new Hatch Store launches where they will have the kits available for sale.
February 23, 2010 | 3 Comments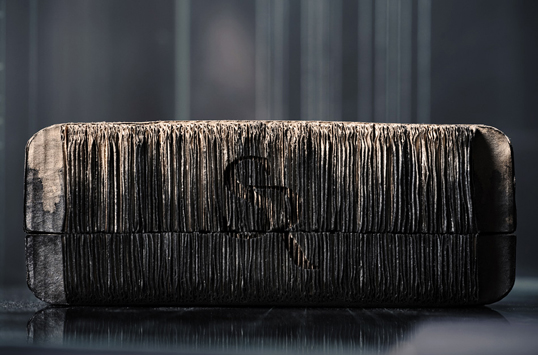 Designed by Sruli Recht | Country: Iceland
Very unique packaging from Iceland's Sruli Recht. The packages are constructed from corrugated cardboard and then appear to be either stained or painted in a process that looks to be applied by hand. His products within the packages are equally as unique.
February 17, 2010 | No Comments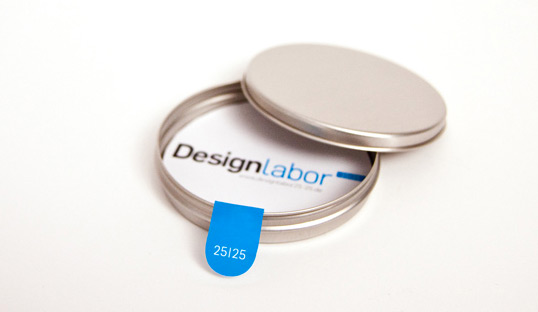 The project Designlabor 25|25 has been launched online: packaging design in order to build the stage for fictive and real products.
Hamburg, February 2010. From March 1st to 25th the project Designlabor 25|25 will create a pop-up store with extraordinary packaging design in the kulturreich Galerie Hamburg. In 25 days 25 designer will fill the empty white rooms of the gallery with outstanding, innovative packaging design. During this time the gallery will be used for exhibition space as well as for workroom.
Within the live experiment designs shall be developed that provide fun and provoke thinking, also they are all imaginary.
February 8, 2010 | Comments Off on Xmas Declarations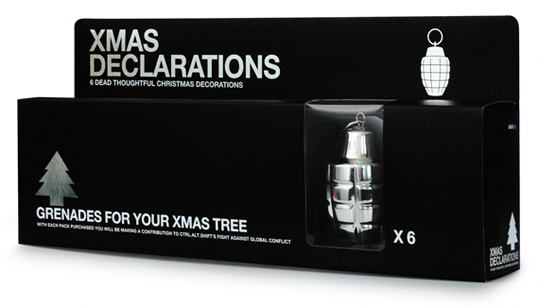 Designed by Dorothy | Country: U
nited Kingdom | Font: Helvetica Neue
Created to act as a reminder of those less fortunate at Christmastime. All proceeds from the sale of these decorations went to Ctrl.Alt.Shift, a movement fighting social and global injustice.
zp8497586rq
February 4, 2010 | 4 Comments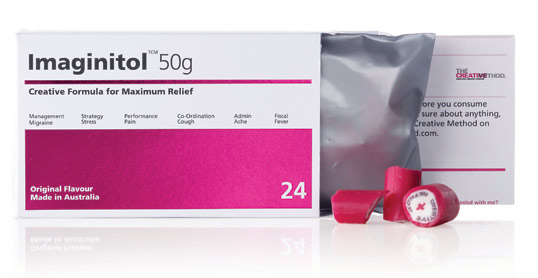 Designed by The Creative Method | Country: Australia
"To create an interesting and engaging invitation to The Creative Method Xmas party. It needed to illustrate what we do but also create a high level of interest and anticipation for the party. It needed to be humorous and memorable. It was also required to work as a new business piece outside of the Christmas invitation. We based the idea on an imaginary pharmaceutical tablet that would solve their creative issues. Initially they were emailed a doctors prescription, followed by the package in a discrete paper bag. The invitation and the tablets were loca
ted inside. The party included staff dressed as doctors & medicinal shots administered by transvestites. The box and invitation are used as a new business teaser."
February 2, 2010 | Comments Off on Diligo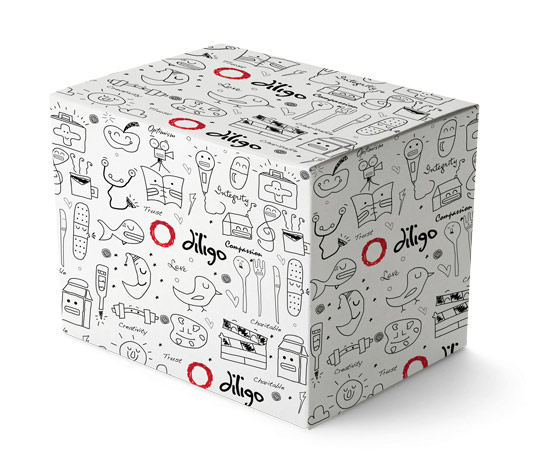 Designed by <a href="ht
tp://dd.ourvfs.com/dd15simon/wordpress/" target="_blank">Simon Vieira | Country: Canada
Adorable illustrations cover this box designed as a promotional gift for a business consulting company.
zp8497586rq