March 22, 2010 | 2 Comments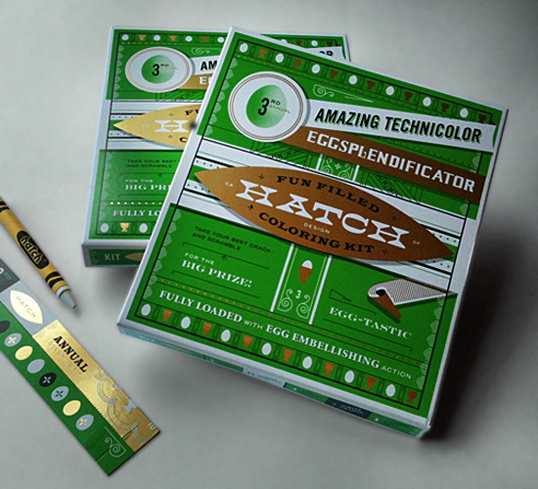 Designed by Hatch Design | Country: United States
Each year, Hatch Design mails over 500 egg coloring kits. Recipients enter a photo of their best egg design at hatchsf.com/easter and vote on other eggs, rating them from rotten to golden.  The winner is awarded a 24k gold-plated egg cup trophy.
Want to buy a kit of your own? Sign up for their newsletter to find out when the new Hatch Store launches where they will have the kits available for sale.
February 23, 2010 | 3 Comments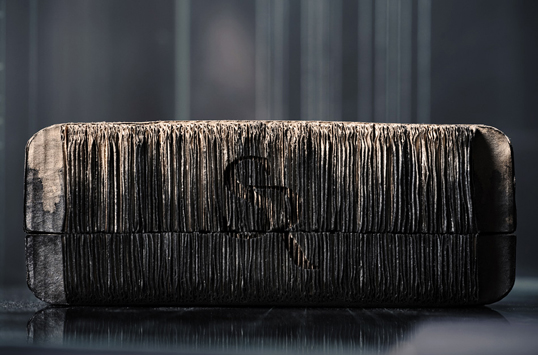 Designed by Sruli Recht | Country: Iceland
Very unique packaging from Iceland's Sruli Recht. The packages are constructed from corrugated cardboard and then appear to be either stained or painted in a process that looks to be applied by hand. His products within the packages are equally as unique.
February 17, 2010 | No Comments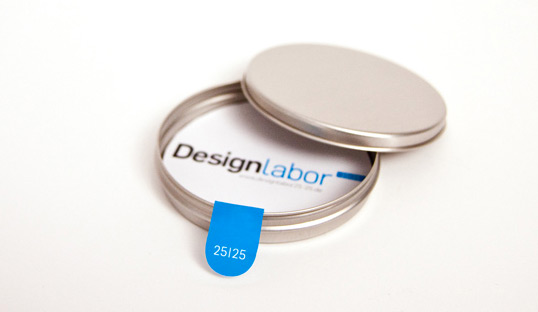 The project Designlabor 25|25 has been launched online: packaging design in order to build the stage for fictive and real products.
Hamburg, February 2010. From March 1st to 25th the project Designlabor 25|25 will create a pop-up store with extraordinary packaging design in the kulturreich Galerie Hamburg. In 25 days 25 designer will fill the empty white rooms of the gallery with outstanding, innovative packaging design. During this time the gallery will be used for exhibition space as well as for workroom.
Within the live experiment designs shall be developed that provide fun and provoke thinking, also they are all imaginary.
February 8, 2010 | Comments Off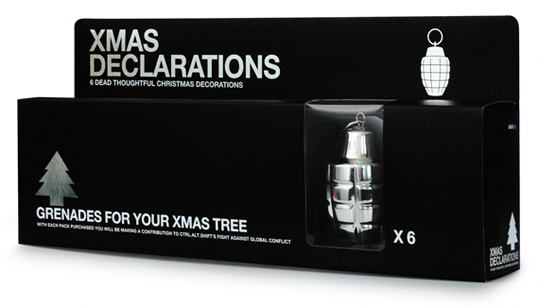 Designed by Dorothy | Country: U
nited Kingdom | Font: Helvetica Neue
Created to act as a reminder of those less fortunate at Christmastime. All proceeds from the sale of these decorations went to Ctrl.Alt.Shift, a movement fighting social and global injustice.
zp8497586rq
February 4, 2010 | 4 Comments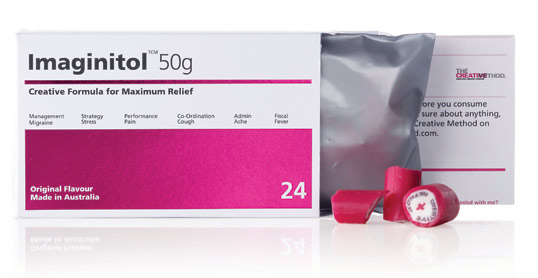 Designed by The Creative Method | Country: Australia
"To create an interesting and engaging invitation to The Creative Method Xmas party. It needed to illustrate what we do but also create a high level of interest and anticipation for the party. It needed to be humorous and memorable. It was also required to work as a new business piece outside of the Christmas invitation. We based the idea on an imaginary pharmaceutical tablet that would solve their creative issues. Initially they were emailed a doctors prescription, followed by the package in a discrete paper bag. The invitation and the tablets were loca
ted inside. The party included staff dressed as doctors & medicinal shots administered by transvestites. The box and invitation are used as a new business teaser."
February 2, 2010 | Comments Off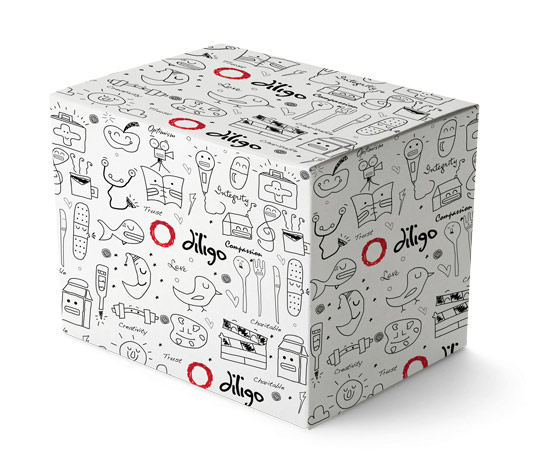 Designed by <a href="ht
tp://dd.ourvfs.com/dd15simon/wordpress/" target="_blank">Simon Vieira | Country: Canada
Adorable illustrations cover this box designed as a promotional gift for a business consulting company.
zp8497586rq
January 30, 2010 | Comments Off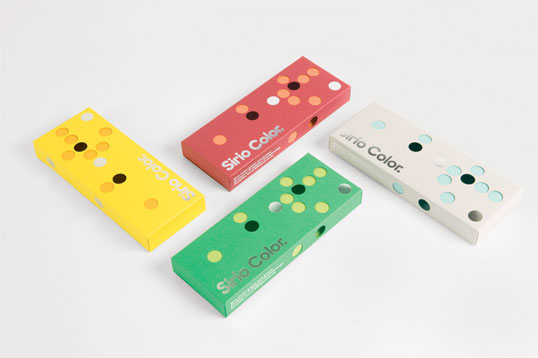 Designed by Design Project | Country: United Kingdom
"Design Project have just completed a new paper promotion for Fedrigoni to promote the Sirio Color range. The campaign focuses on a series of neatly engineered self-closing coloured boxes made from carefully selected combinations of colours from the Sirio range. Designers are invited to make up a series of coloured boxes to experience the usability of the papers and to explore the colours. Boxes are die-cut and foiled with a series of circles and when combined (by inserting one into the other) create interplay between colours. The result is an object that explores paper through form, structure and experience. The boxes will be accompanied by an A1 poster that illustrates all the combinations featured in the promotion."
January 13, 2010 | 24 Comments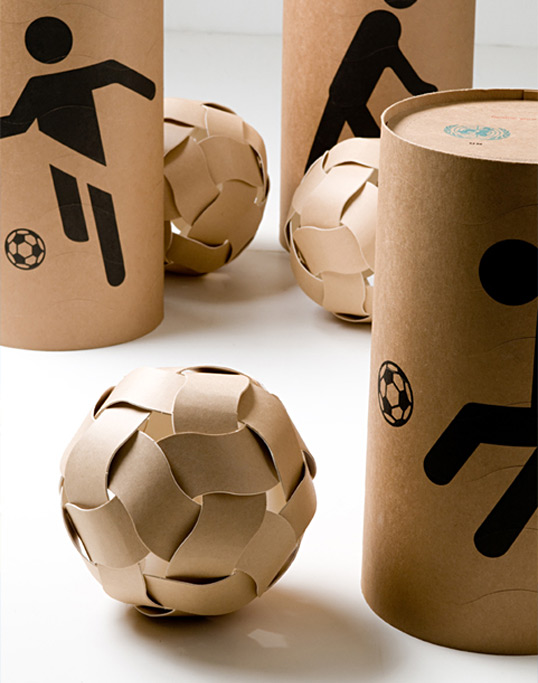 Designed by Unplug Design | Country: South Korea
"To the children in The Third World; Tanzania, Rwanda, Burundi, Somalia, Congo and etc, who can't enjoy football freely because of poverty, war and natural disaster, having a football means a lot and can be a dream and hope to escape from their poor life.
However, the children are so poor that they can not buy a football. So, they play football with the ball made of plastic bag or coconut palm leaves, therefore giving them their own footballs which can give them hope. This is our aim for this project.
January 11, 2010 | No Comments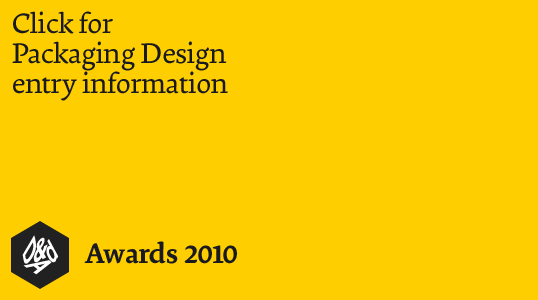 Call for entries for the 2010 D&AD Design Awards closes on January 27th. Who's going to pick up the coveted pencils this year?
January 9, 2010 | 2 Comments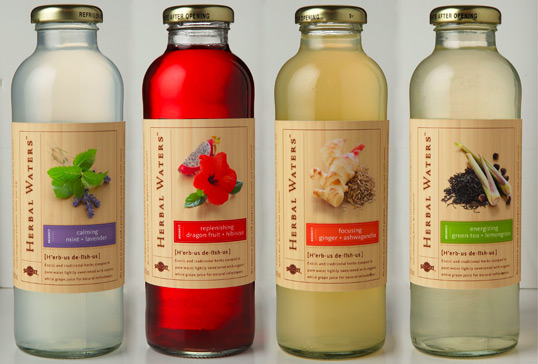 Designed by McLean Design | Country: United States
"Sunsweet Herbal Waters is a functional water-based beverage steeped with a combination of traditional and exotic herbs, lightly sweetened with organic juices for a unique tasting, intelligent drink. Moving away from mainstream
trends of over-processed, artificial foods and bright color schemes, Sunsweet Naturals is an intelligent and serene contradiction to the norm.The design is almost botanical in its presentation of exotic herbal ingredients, a delicate balance of efficacy, botany, and peaceful optimism. The tactility of using real materials — textured paper, sleek glass, and matte finish — helps to highlight the natural aspects of the products and reinforces what Sunsweet has come to call its "serene authenticity."