September 10, 2009 | 6 Comments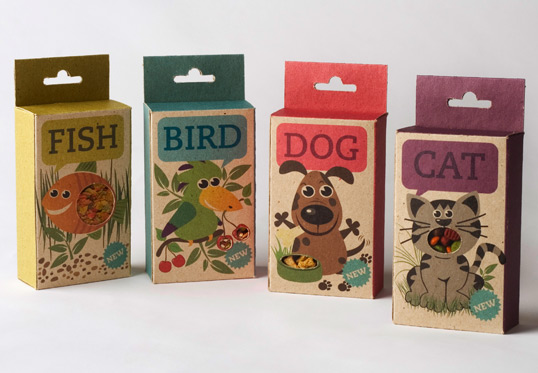 Designed by Sara Strand | Country: Sweden | Font: Caecilia
"Fish, Bird, Dog & Cat is a line of animal food. You can easily see what you're buying through the little windows of each of them."
September 9, 2009 | 10 Comments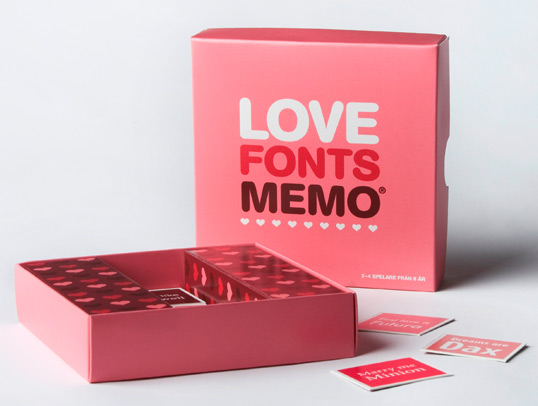 Designed by Sara Strand | Country: Sweden | Font: Arial Rounded
"The memory game Love Fonts Memo, a classic game that presents love stories about different kind of type faces. The perfect game for both the professionals and rookies."
September 5, 2009 | 6 Comments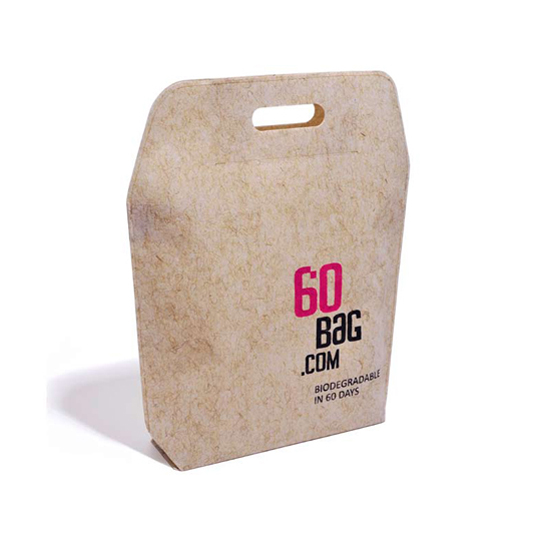 Designed by 60BAG  | Country: Poland
Is this the answer to non eco-friendly plastic carrier bags?
September 1, 2009 | 8 Comments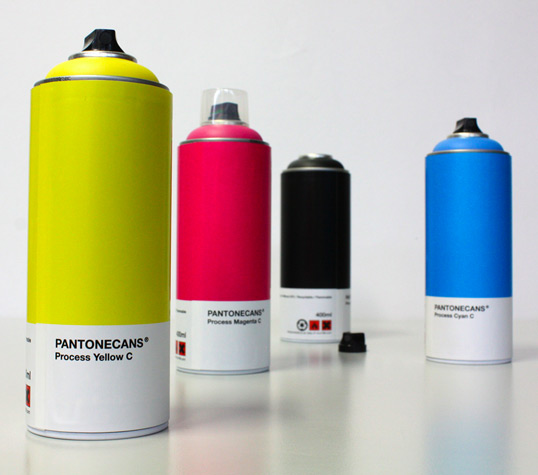 Designed by Nico189
Stumbled upon this via Flickr. We'd love to know more about this project if anyone has information regarding it.
"In the line of the variations around Pantone, a personal project carried out by artist Nico189. Baptized "PANTONECANS®", An object which is not intended to become a commercial product."
August 29, 2009 | No Comments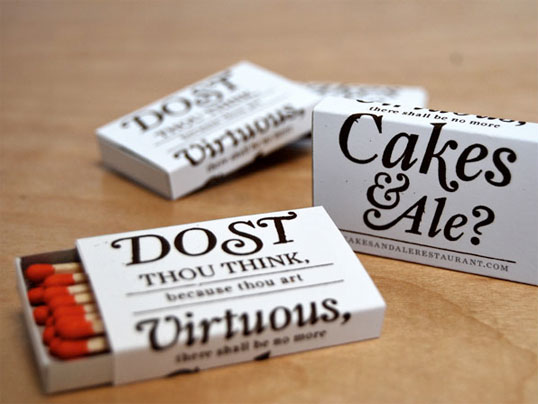 Designed by Alvin Diec | Country: United States
Beautiful matchbox covers which reinforce the restaurant's strong typographic identity.
August 19, 2009 | 2 Comments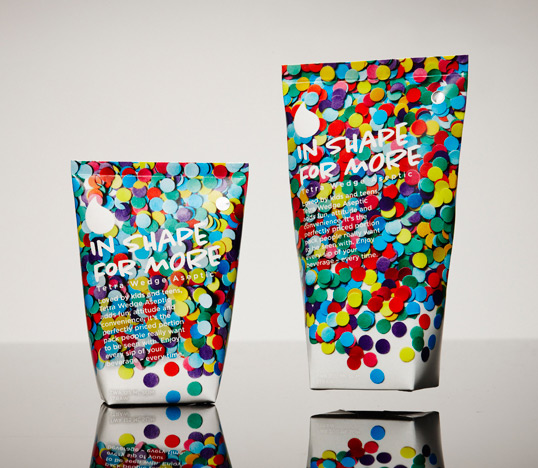 Designed by Amore | Country: Sweden
In Tetra Pak packaging portfolio there are 9 different product families with more than 100 different sizes. The scope was to highlight the different personalities and forces in the product families. Paper in all it's forms has been photographed; confetti, pleated paper, paper bundles, unwrinkled paper, gold paper, fleas and paper shreds everything to create an inspired packaging portfolio for Tetra Pak world wide."
August 15, 2009 | 1 Comment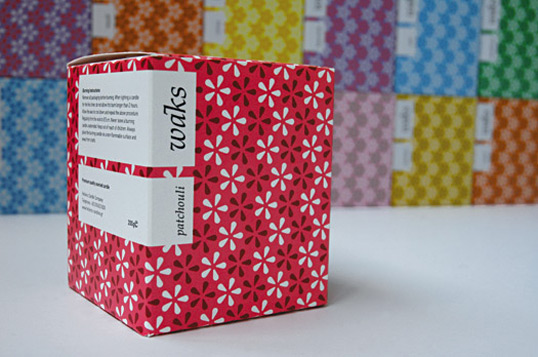 Designed by The Design Shop | Country: Greece
"Hellenic Candle Company's Waks is a range of scented candles of which we designed the packaging. The main characteristic is the variety of colours as well as the pattern which resembles flowers but in reality is a typographic element."
August 12, 2009 | 5 Comments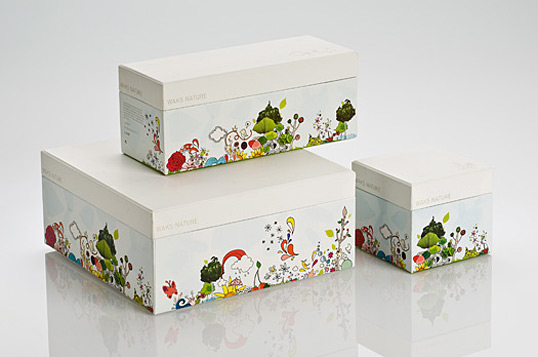 Designed by The Design Shop | Country: Greece
"Hellenic Candle Company created Waks Nature, a brand new line of hand-made aromatic candles, using only the best ingredients and pure essential oils. For its packaging and printed material, we created a unique illustration and used had-made boxes in order to communicate the special quality of these products."
July 26, 2009 | 6 Comments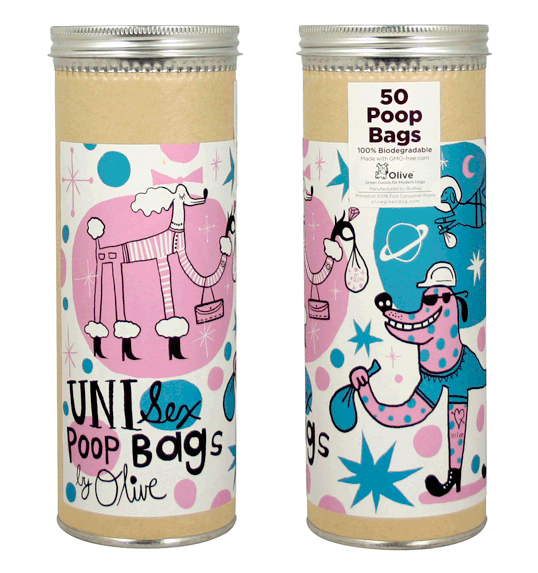 Designed by Nate Williams | Country: United States | Buy it
"It seems strange that conscientious dog owners pick up their dog's poo (which is 100% biodegradable)…only to pop it into a plastic bag that will be with us for 100's of years.
US dogs produce enough waste to fill an 800-foot-tall football field every year and plastic bags can take over 100 years to decompose. Scooping all that poop into petroleum-based plastic bags leaches toxic chemicals as they slooowly break down over thousands of years in landfills. Alternatively, leaving scat on the ground isn't an eco-friendly (nor neighbor-friendly) option either, as 20-30% of all pollutants in waterways can be attributed to canine waste.
Olive poop bags are made naturally from GMO-free corn starch and vegetable oil, are certified 100% biodegradable and compost in as little as 40 days. Poop and parcel can be buried for micro-organisms to consume or combined with yard waste for curbside collection in communities that compost biodegradable waste."
July 20, 2009 | 11 Comments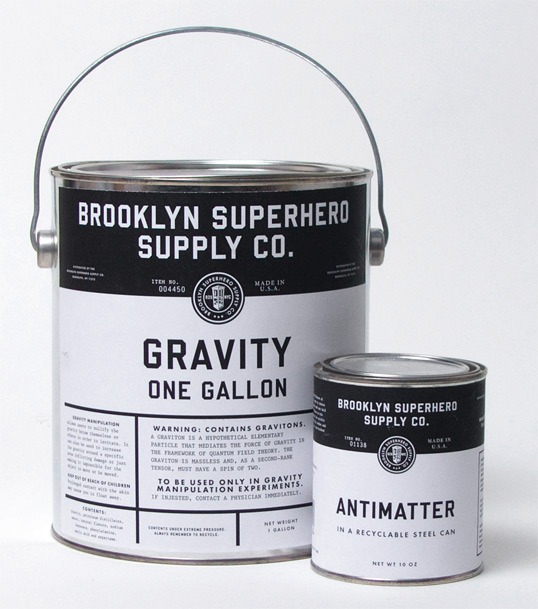 Designed by Sam Potts | Country: United States | Fonts: Hoboken High, Futura | Buy it
Brooklyn Superhero Supply Company is your go to brand for all of your crime fighting essentials. Sales of these whimsical products help support the NYC chapter of 826 National.
826 National is a nonprofit tutoring, writing, and publishing organization with locations in seven cities across the country. Their goal is to assist students ages six to eighteen with their writing skills, and to help teachers get their classes excited about writing.
Check out some of the great products we previously showcased from their San Francisco chapter.