July 14, 2009 | No Comments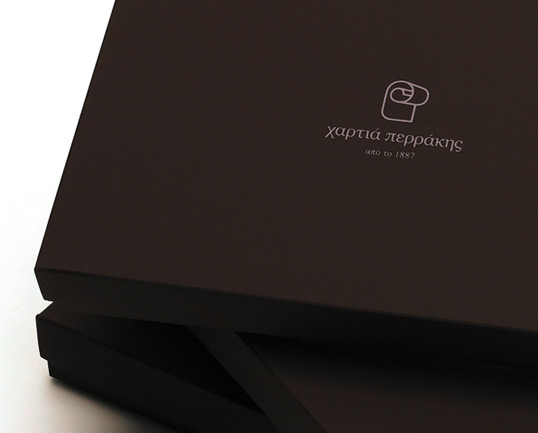 Designed by Chris Trivizas | Country: Greece
"How well do you know the secrets of paper? The paper surely knows yours-after all, most probably you have written some of them on it! Now it's the time to get acquainted with its secrets. The fastest learner wins! /Learn them well and you're the winner!
The box contains 20 question cards, divided into 4 color categories according to the degree of difficulty of each question. 5 green (very easy), 5 orange (easy), 5 brown (difficult) and 5 purple (very difficult)."
July 9, 2009 | 4 Comments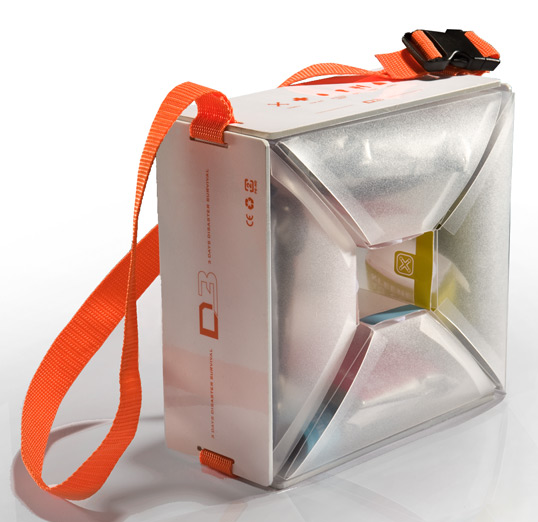 Designed by Angela Wang | Country: United States
Great work from graphic design major Angela Wang who is currently studying at Art Center College of Design.
July 8, 2009 | 5 Comments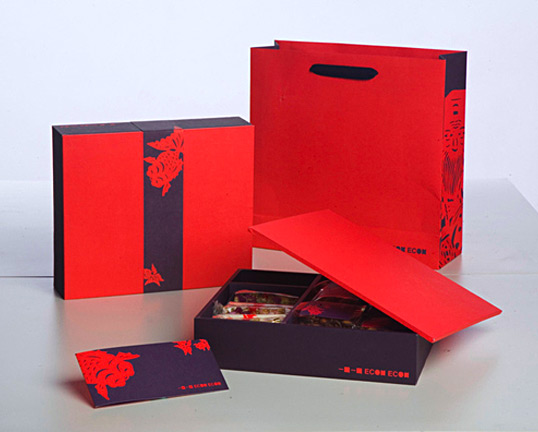 Designed by Xue Xue Institute | Country: Taiwan
"For the Chinese, no festival can be more important than the Chinese New Year. And when it's time for family reunions and late night fun, nothing can be more desirable than another round of snacks and a deck of good old playing cards!
This Chinese New Year, ECOH ECOH XUE, the Taiwanese canteen which proudly upholds its motto of "Simple Food, Home Cooking," has come up with a beautiful gift set which blends traditional Chinese paper-cutting graphics with contemporary clean-cut packaging. The gift set includes 5 traditional Chinese snacks, which are all handmade and natural, and a deck of playing cards with exclusively-made paper-cut graphics."
July 2, 2009 | 7 Comments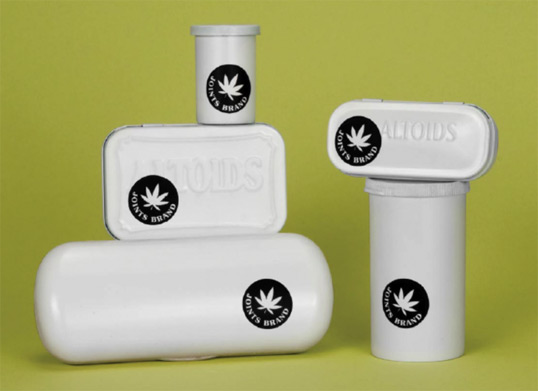 Designed by Base | Country: United States
"Base 'lights up' pot-ential through creative reuse.
Base, an award-winning international design firm, announces that its concept packaging design for marijuana cigarettes will be featured in the upcoming issue of PRINT Magazine, on newsstands in mid July.
The magazine's design challenge was simple: "What would a pack of marijuana cigarettes look like after legalization?" In response, Base has come up with a clean and simple design strategy that recycles mass-produced everyday items popularly used by smokers to transport their secret stashes. The design proposal suggests that anything – from a film canister to an Altoids' tin – once painted white and marked with the iconic five-blade leaf sticker could be transformed into packaging. The bold, black-and-white design frees the containers from their previous commercial branding.
June 29, 2009 | No Comments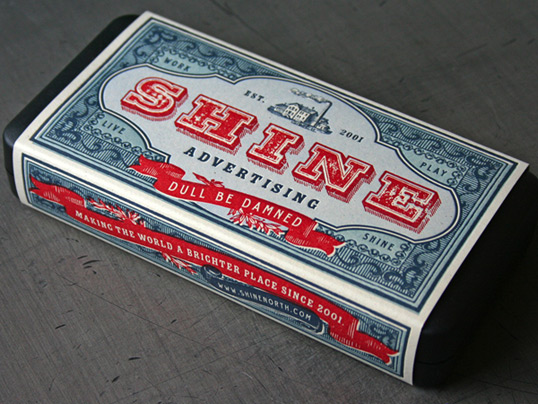 Designed by Shine Advertising Co. | Country: United States
"Shine Advertising Co. in Madison, WI designed this flashlight box wrapper as a promotional piece for their agency. The look is a pretty sweet 1800's ephemera inspired style and inside is a mini Maglite flashlight. We letterpress printed in four spot colors on Smart Genisis Husk 110lb C – 100% PCW. There are three tones of blue ink plus red ink."
June 19, 2009 | No Comments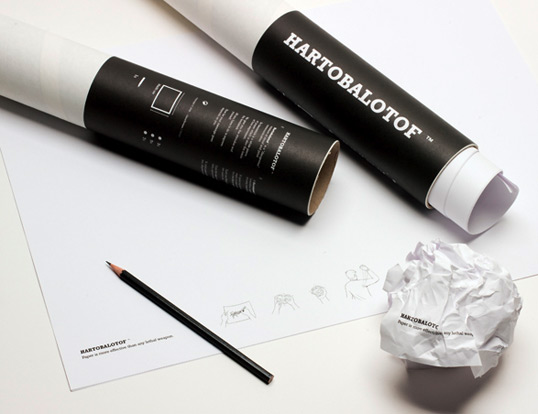 Designed by Chris Trivizas | Country: Greece
"HARTOBALOTOF ™ was inspired by the riots that took place in Athens on last December and are considered to be the worst of the last decades, after the death of 15 year old Alexis Grigoropoulos by the gunshot of a policeman.
June 16, 2009 | 3 Comments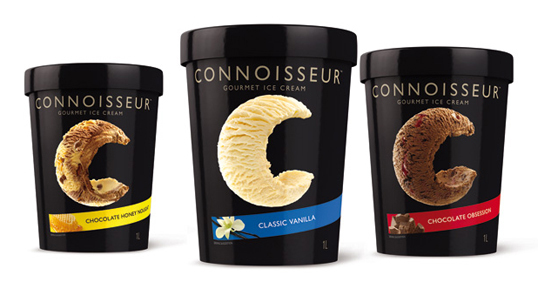 Designed by Asprey Creative | Country: Australia
"The new Connoisseur brand is a bold and contemporary reinvention that gives it far broader appeal, greater longevity, and the flexibility to migrate to other categories. The packaging clearly brings consumers' focus back to the product through distinctive and very brand-ownable product imagery. At the same time we have reinforced Connoisseur's premium, market-leading positioning with an elegant and strikingly minimalist design."
June 12, 2009 | 3 Comments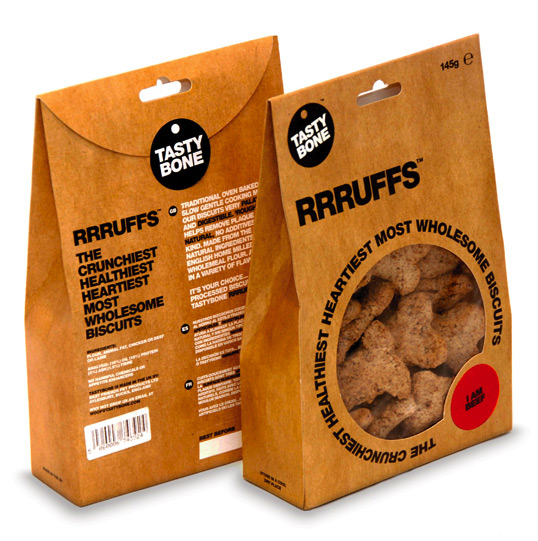 Designed by Objective Studios | Country: United Kingdom
"A modern twist on traditional dog packaging with an uncluttered and stylish identity. The design of the packaging sets a new standard in its market.
Personality has been injected into the brand with a playful tone of voice and the simple typographical layout and clear labeling have helped increase product sales by 400%."
June 5, 2009 | 2 Comments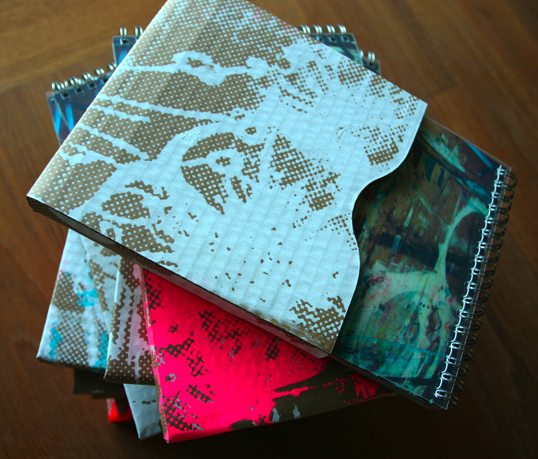 Designed by Tubbyphunk | Country: United Kingdom
"The new BA (Hons) Textiles & Surface Pattern student catalogue for Hartlepool (UK) based Cleveland College of Art & Design. A 40 page spiral bound full colour catalogue featuring individual student reference. Each brochure is presented in a 3mm Hand Screen printed C Flute cardboard pouch, LTD run of 500."
May 29, 2009 | 25 Comments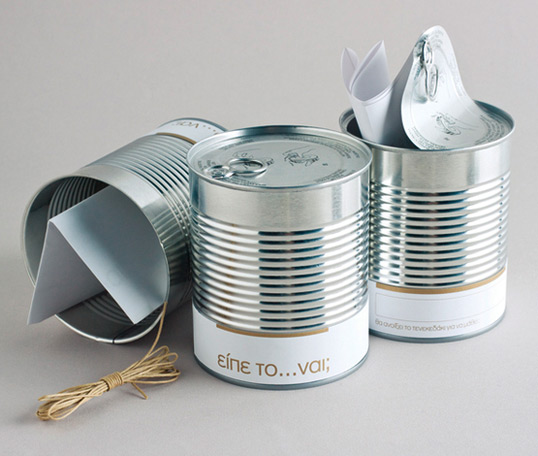 Designed by Chris Trivizas | Country: Greece
"Wedding invitation in a tin can which after the ceremony is attached at the back of the newly married couples car.
It is accustomed, after the wedding ceremony, for friends and relatives of the couple to bang saucepans and bells in order to make noise and send away jealous spirits.
The wedding invitation is packaged with a string. While reading the text (date, place, etc), there's an illustration which explains how to tie the string at the back of the can and the whole making at the back of the car."