January 30, 2010 | Comments Off on Fedrigoni Sirio Color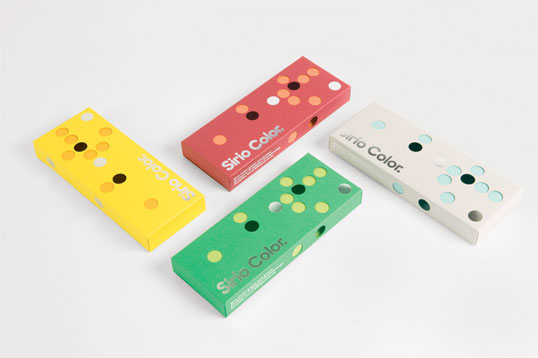 Designed by Design Project | Country: United Kingdom
"Design Project have just completed a new paper promotion for Fedrigoni to promote the Sirio Color range. The campaign focuses on a series of neatly engineered self-closing coloured boxes made from carefully selected combinations of colours from the Sirio range. Designers are invited to make up a series of coloured boxes to experience the usability of the papers and to explore the colours. Boxes are die-cut and foiled with a series of circles and when combined (by inserting one into the other) create interplay between colours. The result is an object that explores paper through form, structure and experience. The boxes will be accompanied by an A1 poster that illustrates all the combinations featured in the promotion."
January 13, 2010 | 24 Comments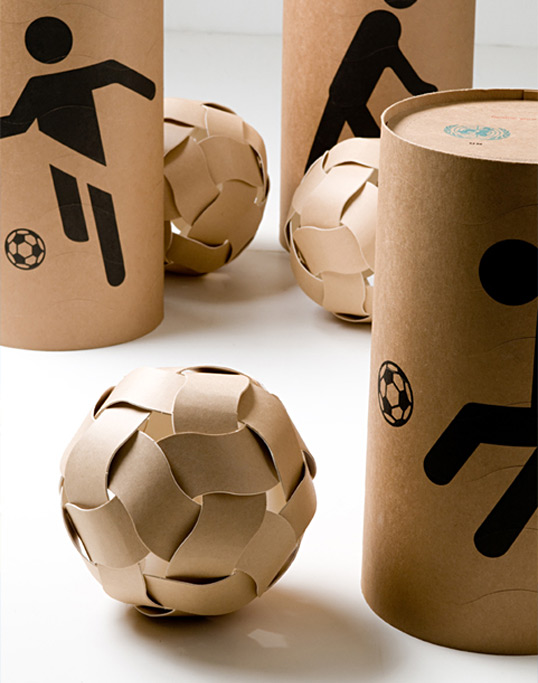 Designed by Unplug Design | Country: South Korea
"To the children in The Third World; Tanzania, Rwanda, Burundi, Somalia, Congo and etc, who can't enjoy football freely because of poverty, war and natural disaster, having a football means a lot and can be a dream and hope to escape from their poor life.
However, the children are so poor that they can not buy a football. So, they play football with the ball made of plastic bag or coconut palm leaves, therefore giving them their own footballs which can give them hope. This is our aim for this project.
January 11, 2010 | No Comments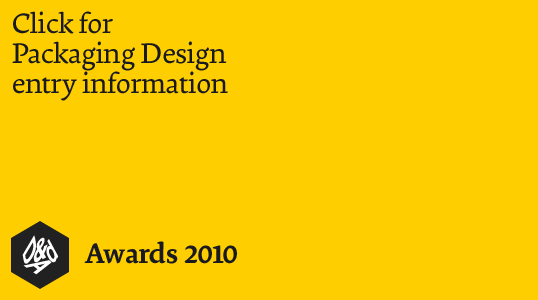 Call for entries for the 2010 D&AD Design Awards closes on January 27th. Who's going to pick up the coveted pencils this year?
January 9, 2010 | 2 Comments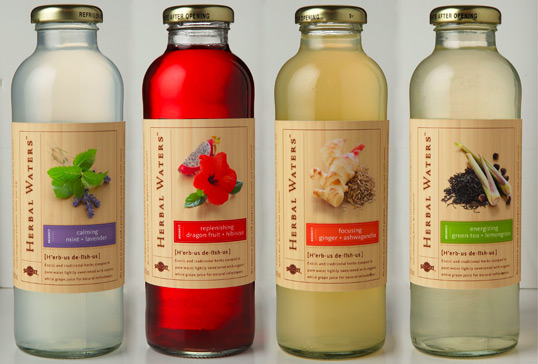 Designed by McLean Design | Country: United States
"Sunsweet Herbal Waters is a functional water-based beverage steeped with a combination of traditional and exotic herbs, lightly sweetened with organic juices for a unique tasting, intelligent drink. Moving away from mainstream
trends of over-processed, artificial foods and bright color schemes, Sunsweet Naturals is an intelligent and serene contradiction to the norm.The design is almost botanical in its presentation of exotic herbal ingredients, a delicate balance of efficacy, botany, and peaceful optimism. The tactility of using real materials — textured paper, sleek glass, and matte finish — helps to highlight the natural aspects of the products and reinforces what Sunsweet has come to call its "serene authenticity."
December 13, 2009 | No Comments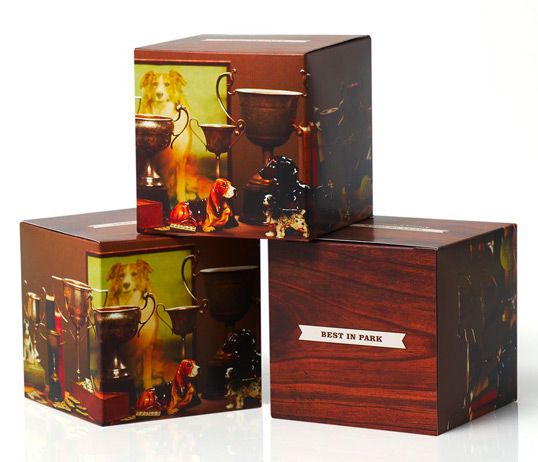 Designed by Best in Park | Country: Australia
Great package design from Best in Park. This Australian company was borne from a desire to find the perfect lead for our much-loved four legged friends.
December 10, 2009 | 2 Comments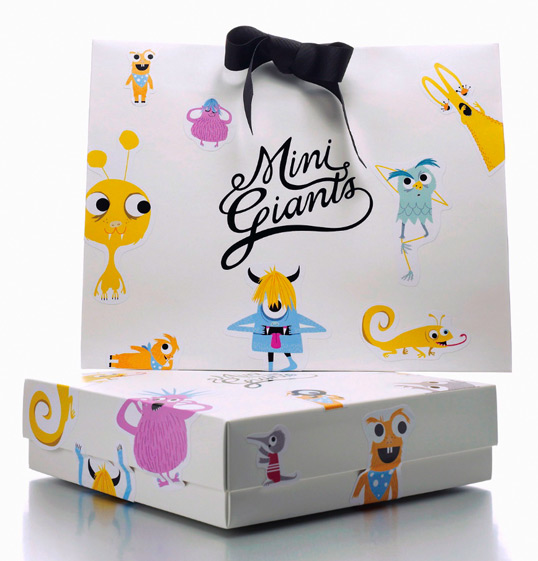 Designed by Camilla Lilliesköld Design & Art Direction | Country: United Kingdom
"CLD&AD were brought in to help with the autumn 2009 launch of Mini Giants, a new on-line premium children's brand. Camilla suggested creating the "Mini Giants" as actual characters inhabiting the Mini Giants world, to give the brand the quirky identity the brief required. After commissioning a five way pitch, illustrator Nila Aye was briefed to interpret the world of the Mini Giants and to create the Mini Giants characters themselves. The team then went on to design all of the branding, the website, and the packaging for this high-end brand. For the packaging, CLD&AD suggested the use of the Mini Giants characters as stickers, in order to create a cost effective, fun and surprising offer, which would be different every time."
December 9, 2009 | 5 Comments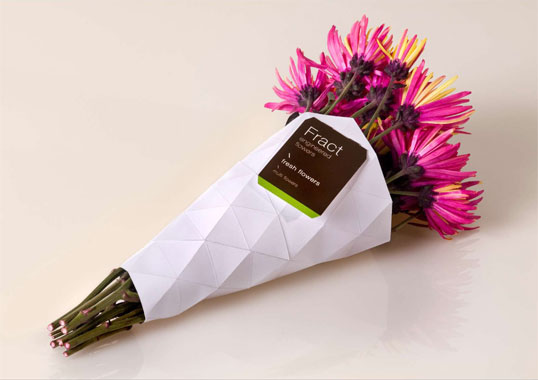 Designed by Nimrod Gavish | Country: Israel
The clean white faceted look of this wrapping would be sure to go with any flower type or colour, making it a versatile packaging solution for a high-end florist.
December 3, 2009 | 2 Comments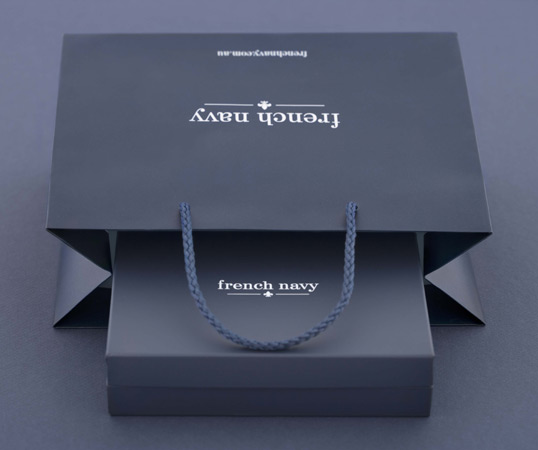 Designed by cul-de-sac | Country: Australia
"From the classically stylish through to the fun, the timeless and 'just because' designs, all French Navy note cards feature either a matching or complementary lined envelope for that special finishing touch."
November 27, 2009 | 5 Comments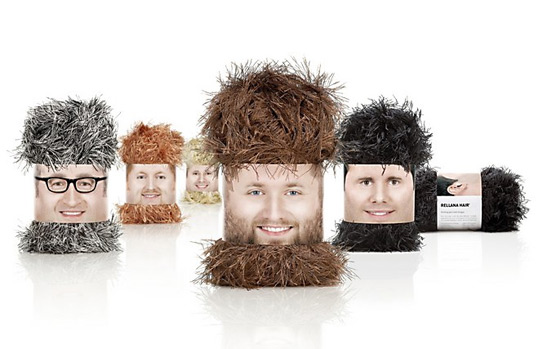 Designed by Ogilvy & Mather Frankfurt | Country: Germany
"A highly cost-effective promotion for Rellana Hair®—a range of fringed yarn—with the potential to convince wool buyers directly at various points of sale. In order to demonstrate the typical character of the wool at first sight, faces were printed on the labels around the balls of wool as a winter special. Therefore, the packaging communicated the main use of the yarn: It is perfect for scarves and hats."
November 26, 2009 | 4 Comments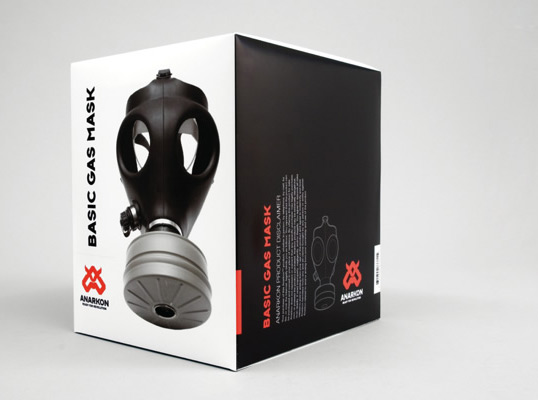 Designed by Carl Bender | Country: United States
"By presenting a fictitious worst-case scenario as genuine the Anarkon project questions the influence of corporate, branding and advertising power in a culture consumed by consumption. Its goal is to encourage citizens to examine their response to commercial messaging and to play a more active role in determining the limits of corporate power in American society."