June 16, 2009 | 3 Comments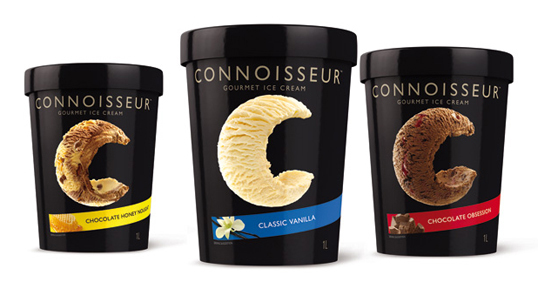 Designed by Asprey Creative | Country: Australia
"The new Connoisseur brand is a bold and contemporary reinvention that gives it far broader appeal, greater longevity, and the flexibility to migrate to other categories. The packaging clearly brings consumers' focus back to the product through distinctive and very brand-ownable product imagery. At the same time we have reinforced Connoisseur's premium, market-leading positioning with an elegant and strikingly minimalist design."
June 12, 2009 | 3 Comments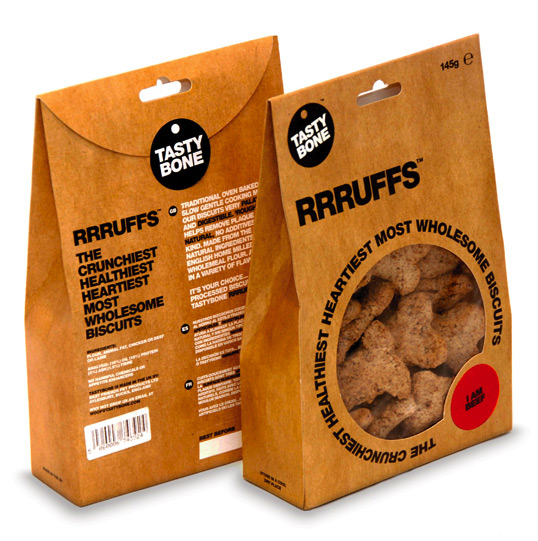 Designed by Objective Studios | Country: United Kingdom
"A modern twist on traditional dog packaging with an uncluttered and stylish identity. The design of the packaging sets a new standard in its market.
Personality has been injected into the brand with a playful tone of voice and the simple typographical layout and clear labeling have helped increase product sales by 400%."
June 5, 2009 | 2 Comments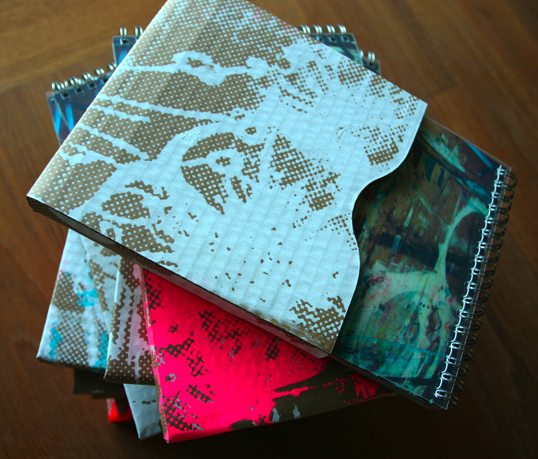 Designed by Tubbyphunk | Country: United Kingdom
"The new BA (Hons) Textiles & Surface Pattern student catalogue for Hartlepool (UK) based Cleveland College of Art & Design. A 40 page spiral bound full colour catalogue featuring individual student reference. Each brochure is presented in a 3mm Hand Screen printed C Flute cardboard pouch, LTD run of 500."
May 29, 2009 | 25 Comments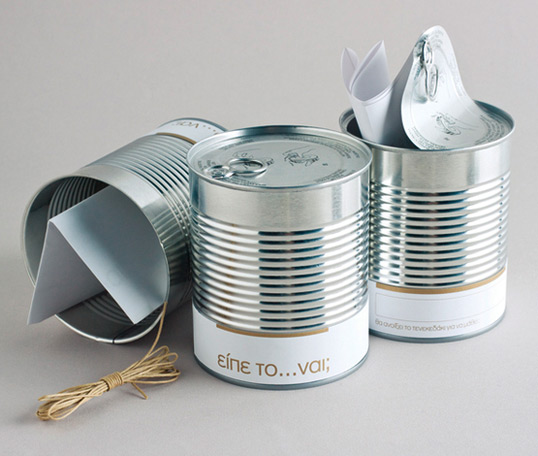 Designed by Chris Trivizas | Country: Greece
"Wedding invitation in a tin can which after the ceremony is attached at the back of the newly married couples car.
It is accustomed, after the wedding ceremony, for friends and relatives of the couple to bang saucepans and bells in order to make noise and send away jealous spirits.
The wedding invitation is packaged with a string. While reading the text (date, place, etc), there's an illustration which explains how to tie the string at the back of the can and the whole making at the back of the car."
May 27, 2009 | 10 Comments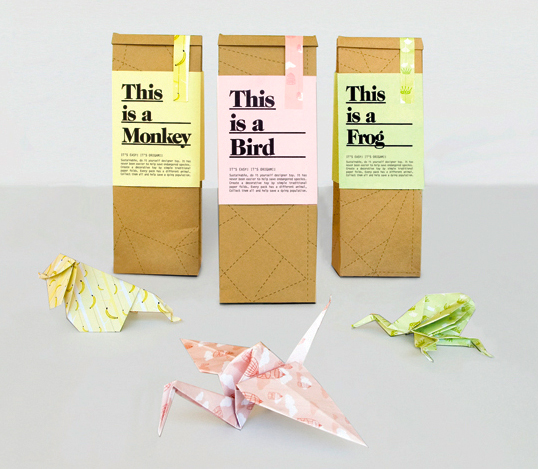 Designed by Magdalena Czarnecki | Country: Australia | Font: ITC Caslon No. 224
"Empty paperbags, containing simple step by step instructions on how to fold the bag into an origami animal, in order to become a sustainable designer toy in paper. The cost of the bag is directed to the WWF to help save the endangered animal and it's dying population."
May 18, 2009 | 7 Comments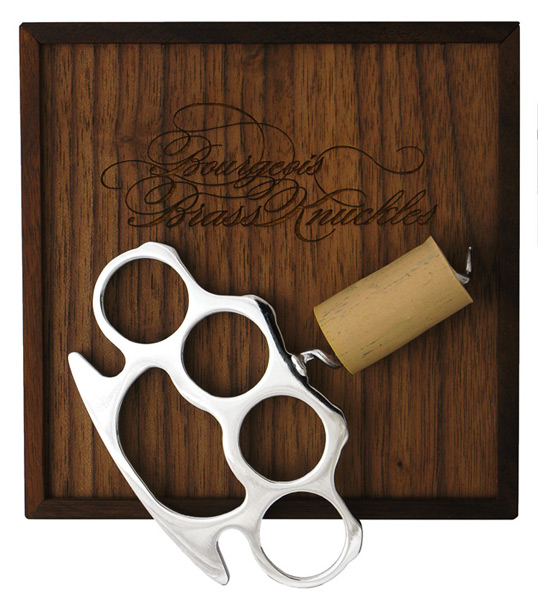 Designed by Chromoly | Country: Canada
"The Bourgeois Brass Knuckles are a cross between two iconic objects whose cultural and socio-economic associations lie at opposite ends of the spectrum from one another. Originally designed by Jonathan Sabine, the BBK is being produced in a numbered limited edition run of 50 by the Chromoly studio. Each chrome plated Bourgeois Brass Knuckle comes in a laser etched handmade walnut box."
May 16, 2009 | No Comments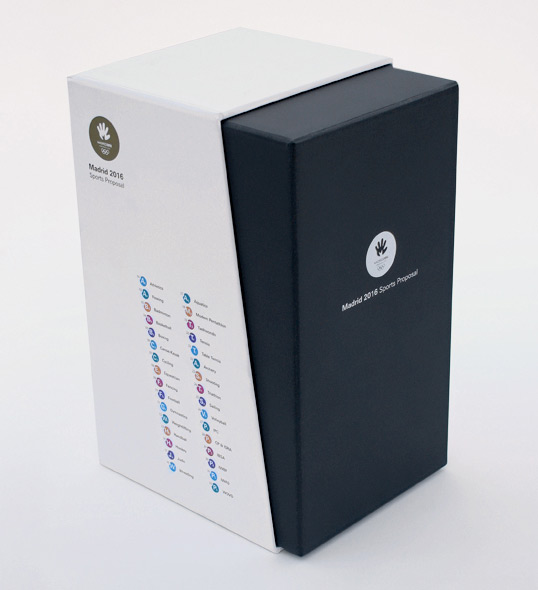 Designed by Tres Tipos Gráficos | Country: Spain
"These booklets summarize the Madrid proposal submitted for each discipline in the face of the Olympic games of 2016. Each book is given to the federations to consider the proposal and has endorsed its approval. The books contain very detailed information on sites that are devoted to competitive sports, calendar of competitions, maps of the nomination and general information on the concept and legacy of the Games in Madrid 2016."
May 10, 2009 | 2 Comments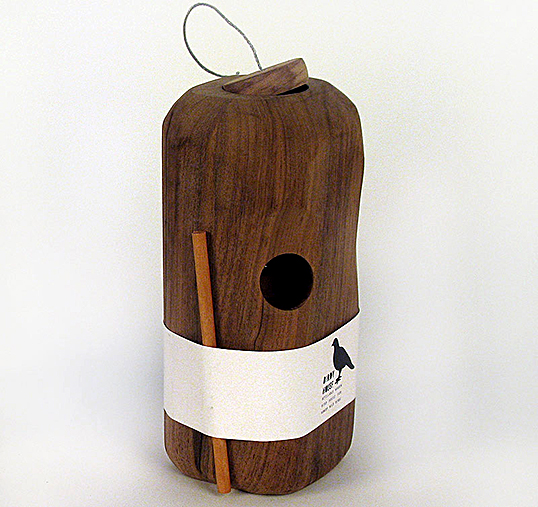 Designed by Azul Amuchastegui Bari | Country: Canada
"Azul's concept turned out to be both an object and a simple packaging to wrap pieces together. The walnut bird perch is separate to the seeds container and wrapped with a simple belt of paper. The food is available in a nice bird shape widowed box."
April 26, 2009 | 1 Comment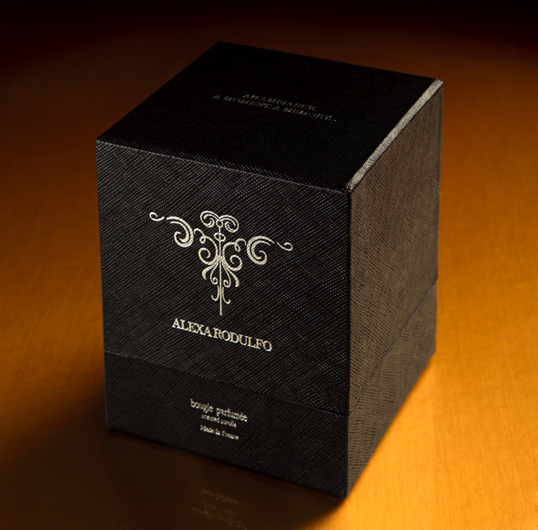 Country: United States | Buy it
"This handcrafted scented candles, are specially created and poured in Grasse, France by historical candle makers, using lead-free wicks, made with 100% cotton. Each candle is incased in a black French glass with an elegant lead-free pewter lid, the etching on the lid is hand done by artisans. BOIS D'ALEXA burning time approximately 50 hours."
April 20, 2009 | 14 Comments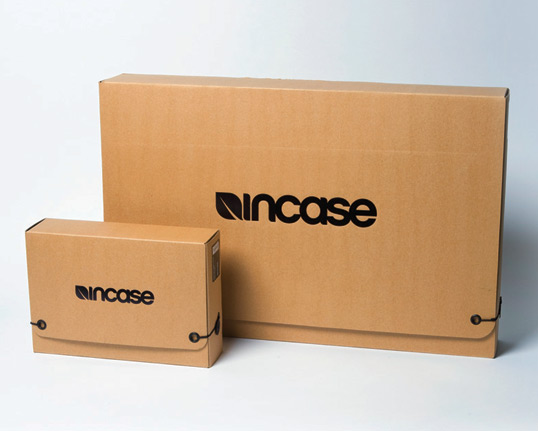 Designed by Incase | Country: United States | Buy it