May 16, 2009 | No Comments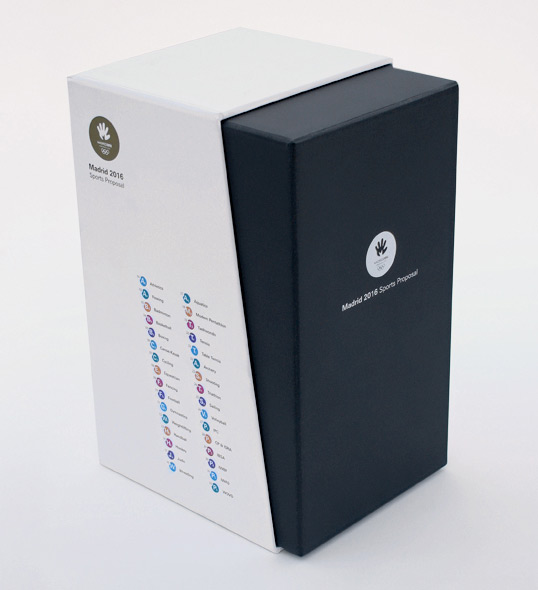 Designed by Tres Tipos Gráficos | Country: Spain
"These booklets summarize the Madrid proposal submitted for each discipline in the face of the Olympic games of 2016. Each book is given to the federations to consider the proposal and has endorsed its approval. The books contain very detailed information on sites that are devoted to competitive sports, calendar of competitions, maps of the nomination and general information on the concept and legacy of the Games in Madrid 2016."
May 10, 2009 | 2 Comments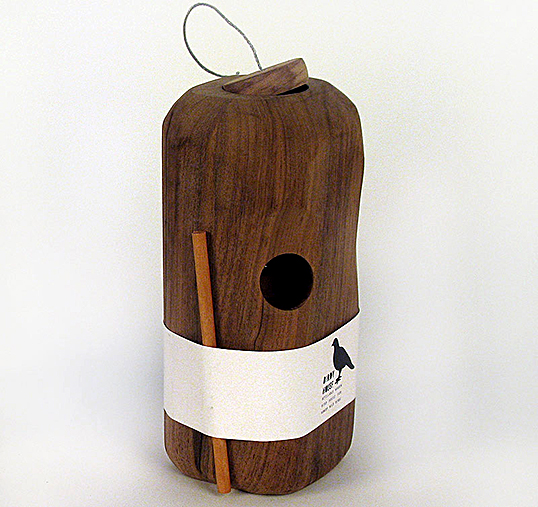 Designed by Azul Amuchastegui Bari | Country: Canada
"Azul's concept turned out to be both an object and a simple packaging to wrap pieces together. The walnut bird perch is separate to the seeds container and wrapped with a simple belt of paper. The food is available in a nice bird shape widowed box."
April 26, 2009 | 1 Comment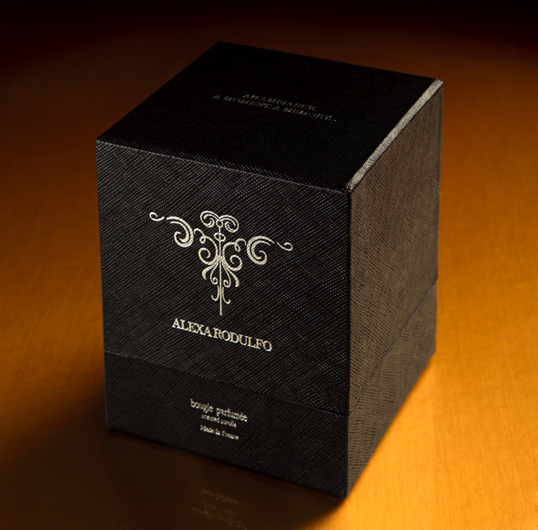 Country: United States | Buy it
"This handcrafted scented candles, are specially created and poured in Grasse, France by historical candle makers, using lead-free wicks, made with 100% cotton. Each candle is incased in a black French glass with an elegant lead-free pewter lid, the etching on the lid is hand done by artisans. BOIS D'ALEXA burning time approximately 50 hours."
April 20, 2009 | 14 Comments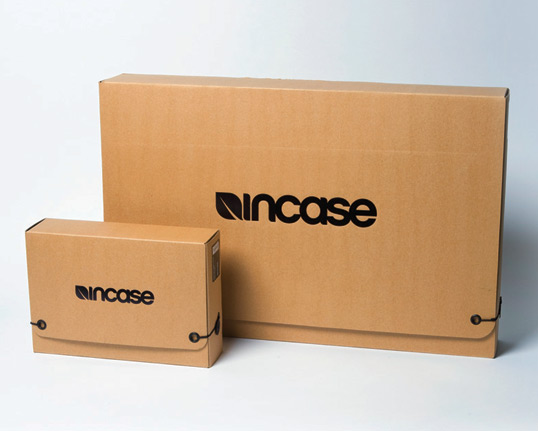 Designed by Incase | Country: United States | Buy it
April 13, 2009 | 3 Comments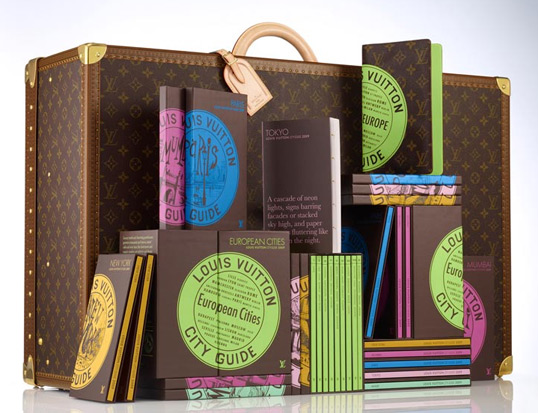 Designed by BETC Design | Country: France | Font: Futura | Buy it
The redesigned City Guide boxes reference the heritage of Louis Vuitton, drawing inspiration from a vintage luggage label of the kind hotel bellboys would affix to travellers' trunks. While deep brown makes an appearance, adding its distinct character to the collection, the guide still features the bright colours that have become its trademark over the past ten years. Pistachio Green for the European cities, Royal Blue for Paris, Rosewood for Tokyo, Magenta for Mumbai, Buttercup for New York and Almond Green for Miami.
April 8, 2009 | 3 Comments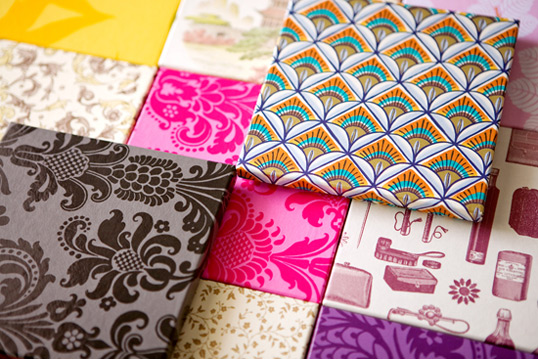 Designed by Wise_up | Country: Portugal
"A limited and numbered edition of 250 handmade boxes, lined with italian (Rossi) and english (Beaumonde) papers.
All cards are printed in fine paper and have special details, as varnish, foil, emboss, etc. Each box has 8 cards and 8 envelopes, wrapped in tissue paper."
April 6, 2009 | 9 Comments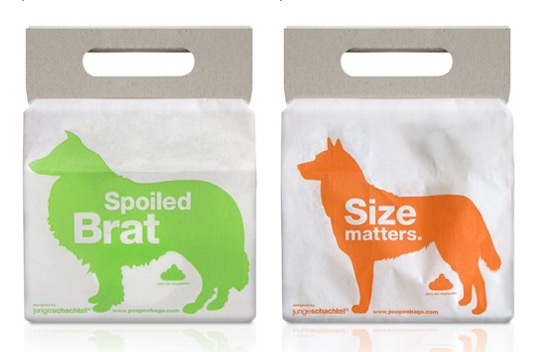 Designed by Jungeschactel | Country: Germany | Buy it
"Turn the less attractive moments in the life of a dog owner into an original happening.
These 16 dog poo bags are the most hygenic and environmentally friendly way to dispose of your doggie's left overs. Colourful and humorous bags – one size, usable for all poo-poo sizes from Chihuahua to Great Dane. The ideal way to carry the precious substance to a nearby bin. 100% bio-degradeable."
April 4, 2009 | No Comments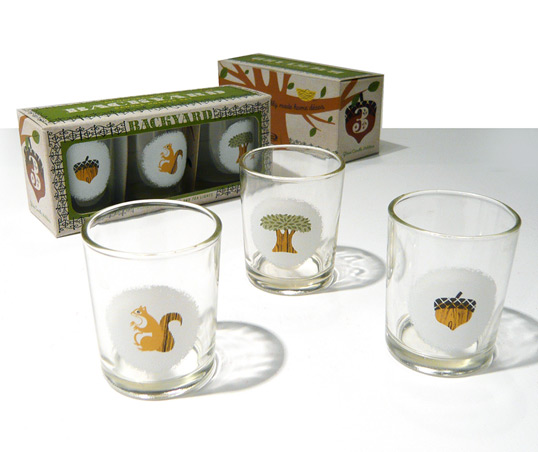 Designed by Wink | Country: United States
"A set of three glass votive candle holders decorated with the cutest little forest inhabitants that sit right outside your home…your backyard. Light up nature, inside!"
March 31, 2009 | No Comments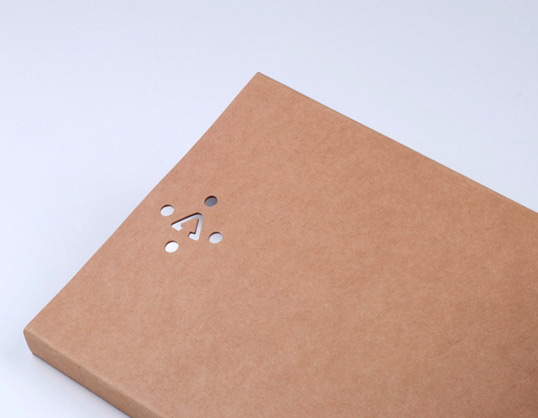 Country: China | Buy it
"Naolab's signature packaging is inspired by Origami and Majiang. Opening a Naolab package reveals elements of surprise – designed as a treat for yourself or for a gift-giving ritual. Carefully designed to provide intelligent protection for products, Naolab's environmental awareness ensures that the least amount of materials, papers and inks are used at all times."
March 26, 2009 | No Comments
Do you obsess over beautiful package design? Are you one of those people who takes twice as long to go shopping because most of your time is spent examining every fine detail of well designed packages? If so, we can relate, and we also want you!
Lovely Package® is actively seeking new editors to help showcase the very best that package design has to offer. Your findings will be seen by creative experts, clients and suppliers from over 150 countries. Pretty cool huh?
You're probably asking yourself "what does it take to be down with Lovely Package®"? Well it's quite simple really. All you have to do is send us an email with 2-3 sample posts showing what you plan to bring to the table. A brief bit of information about yourself would also be nice, but it's not mandatory. If we feel your samples make the cut we'll be in touch.
Fame and stardom is awaiting! Well, not really, but being part of a kick-ass site, delivering kick-ass content is.