February 3, 2009 | No Comments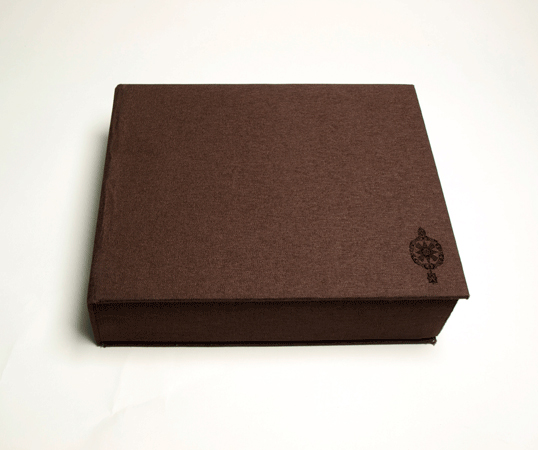 Designed by Daniel Blackman | Country: United States
"Items and habits handed down from my grandfather, to my father, to myself."
January 22, 2009 | 4 Comments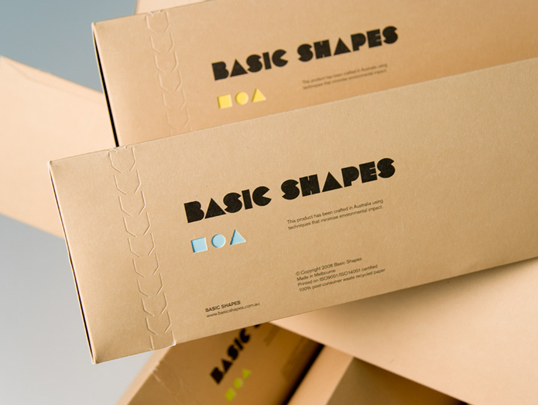 Designed by COÖP | Country: Australia
"A family of animal characters were created by combining the square, circle and triangle. The characters were silk-screened to a 1680 X 500mm modernist growth chart for kids.
Honest, pure and devoid of superfluous details, the product imaginatively introduces kids to basic geometric learning and spark the imagination through the inclusion of memorable animal facts."
January 13, 2009 | 1 Comment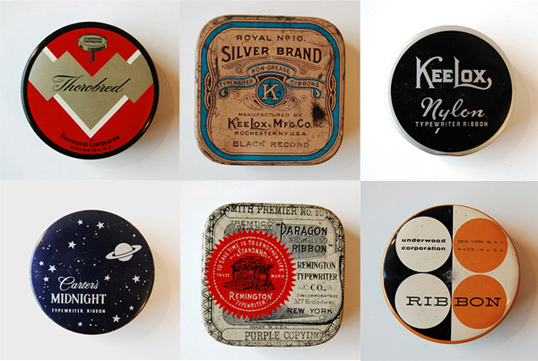 Great vintage typewriter ribbon tins. Check out Janine Vangool's entire collection.
January 11, 2009 | 16 Comments
Designed by David Graas | Country: The Netherlands
"This lamp comes as a box with all parts inside (bulb, plug, cable etc. + manual). You cut top and bottom yourself and then install. The cut out of the lamp shape functions as a graphical image of the lamp that could be inside the box, but is not."
January 11, 2009 | 2 Comments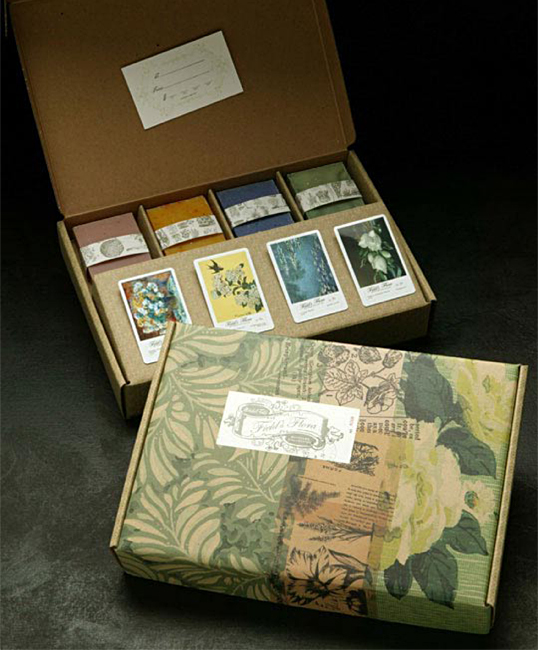 Designed by Wink | Country: United States | Font used: lettering in a Copperplate Script style.
"Marshall Field's teamed up with the Art Institute of Chicago to release a limited edition run of collectible giftcards, featuring famous art masterpieces from the Art Institute collection. We named the campaign Field's Flora, since most of the artwork selected from the Art Institute involved floral paintings. Paper for the art card sleeves was selected to accommodate letterpress printing and give the impression that this may of been something pull out of a grandmother's attic, like a vintage flower seed packet.
January 5, 2009 | 2 Comments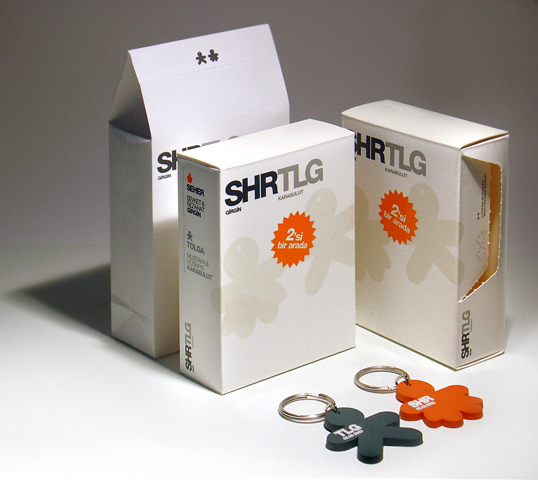 Designed by Tolga Karabulut | Country: Turkey | Fonts used: Neue Helvetica
Great idea for a wedding invite designed by Tolga Karabulut.
Via Notcot
December 16, 2008 | 1 Comment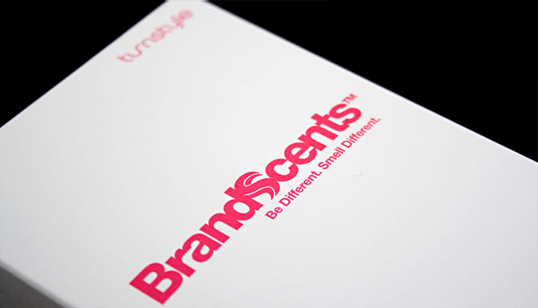 Designed by Turnstyle | Country: United States | Fonts used: Helvetica
"Does your brand stink? At Turnstyle we asked ourselves some tough questions: Is innovation in the air? What does integrity smell like? What about dedication or humanity?What about Hard Work? How does that smell? Should a Fortune 100 company smell like a fortune? And what if a Fortune 1,000,000 Company smells like a million bucks?"