March 31, 2009 | No Comments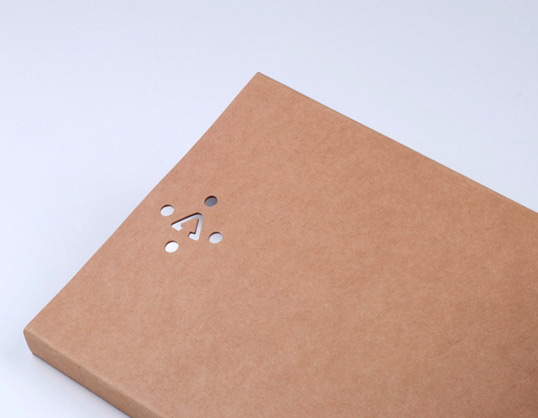 Country: China | Buy it
"Naolab's signature packaging is inspired by Origami and Majiang. Opening a Naolab package reveals elements of surprise – designed as a treat for yourself or for a gift-giving ritual. Carefully designed to provide intelligent protection for products, Naolab's environmental awareness ensures that the least amount of materials, papers and inks are used at all times."
March 26, 2009 | No Comments
Do you obsess over beautiful package design? Are you one of those people who takes twice as long to go shopping because most of your time is spent examining every fine detail of well designed packages? If so, we can relate, and we also want you!
Lovely Package® is actively seeking new editors to help showcase the very best that package design has to offer. Your findings will be seen by creative experts, clients and suppliers from over 150 countries. Pretty cool huh?
You're probably asking yourself "what does it take to be down with Lovely Package®"? Well it's quite simple really. All you have to do is send us an email with 2-3 sample posts showing what you plan to bring to the table. A brief bit of information about yourself would also be nice, but it's not mandatory. If we feel your samples make the cut we'll be in touch.
Fame and stardom is awaiting! Well, not really, but being part of a kick-ass site, delivering kick-ass content is.
March 20, 2009 | 6 Comments
Lovely Package® is undergoing some big changes and before we go too far we'd like to reach out to our users for a bit of feedback. Since you're the ones who use the site on a regular basis, who better to decide what we should do with it.
We would really appreciate if you could spare a few minutes to fill out this short questionnaire.
Thanks from everyone at Lovely Package®.
March 6, 2009 | 7 Comments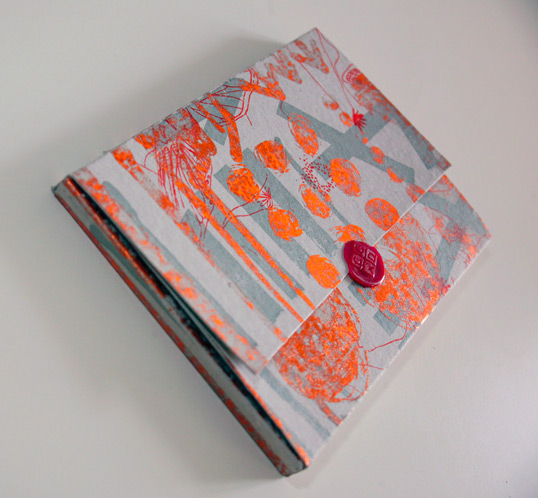 Designed by Tubbyphunk | Country: United States
Thanks to Robert at Tubbyphunk for sending this in.
"Robert Page has had the pleasure of working alongside Cleveland College of Art & Design's prestigious Surface Design department, to create a promotional document which would enable the department to promote 36 students and two course, and create a 'wow' factor amongst its recipients.
The process involved a number of complex sourcing and research methods which led to a unique and tactile product to distribute to selected key industry figures at at the high profile Indigo event in Paris."
March 5, 2009 | No Comments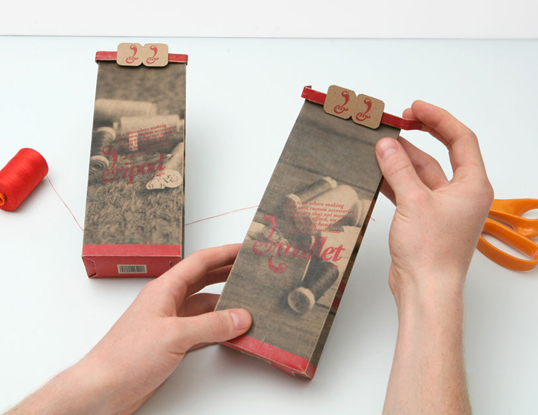 Designed by Salad Design | Country: Australia
"'&' is a personal accessory brand that I created for the purpose of fulfilling a need that I felt wasn't being filled. Having a product that gave you all the tools to create an accessory for your phone or what have you and let you customise it how you want. I played with the identity for a while refining and trying to fully utilize the package. The logo was created to adapt to its product be it a phone, wallet or ipod it can be customised itself."
February 26, 2009 | 7 Comments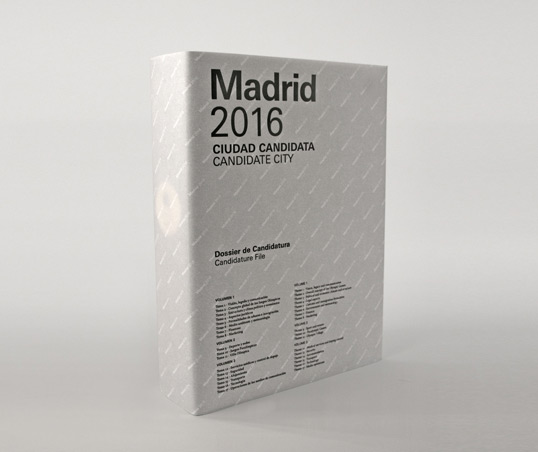 Designed by Tres Tipos Gráficos | Country: Spain | Fonts used: Univers
"This box contents 3 books where the international Olympic Comitee can find all kind of information regarding the city of Madrid as social and political context, economy, legal aspects, sports organisation etc… The box shows a complex pattern full of names from different cultures as the concept of the Madrid 2016 candidature was "The games with the human touch". The books covers show pictures of anonymous people from Madrid showing their support to the Olympic project."
February 25, 2009 | 10 Comments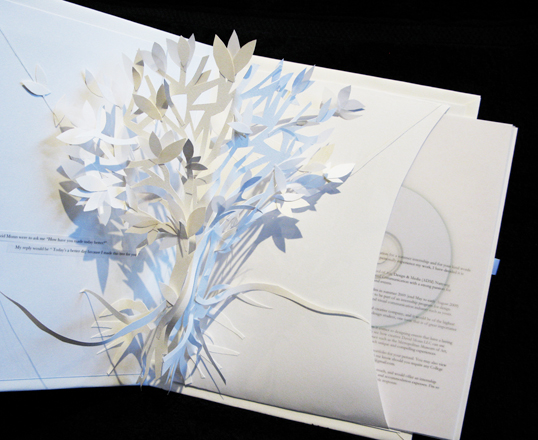 Designed by Changzhi Lee | Country: United States
Changzhi Lee sent us his portfolio package that he put together to present work when applying for his junior year internship program.
"As I was applying to a design company that believed in environmental sustainability as its key philosophy, I constructed a paper pop up out of paper left over from my other school projects!"
February 25, 2009 | 2 Comments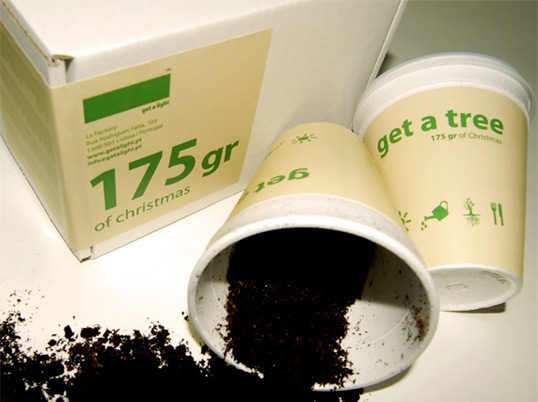 Designed by thisislove™ | Country: Portugal | Fonts used: Myriad
"Christmas gift made for Get a Light™, 2008. Postal packaging which contains a small vase cup with pine seeds planted in sand, and closed with a lid, accompanied by leaflet."
February 21, 2009 | 1 Comment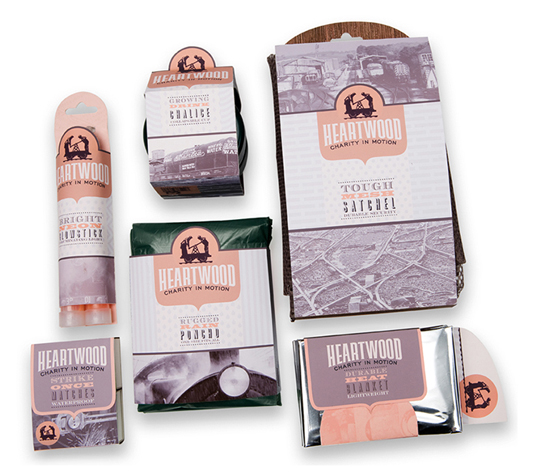 Designed by Jeff Krichmar | Country: United States | Fonts used: Chevalier, Blackoak, Sackers Gothic, Coliseum, Engravers Roman
"Line of travel gear bundled in pairs, to encourage charity in people."
February 16, 2009 | No Comments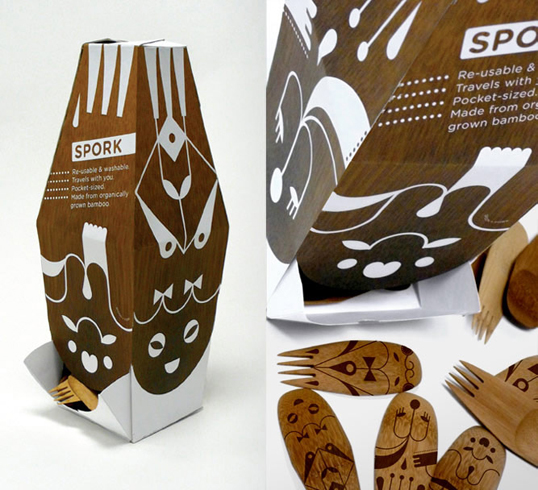 Designed by Janine Rewell | Country: Finland
"Package design for bamboo utensils"