July 14, 2011 | 2 Comments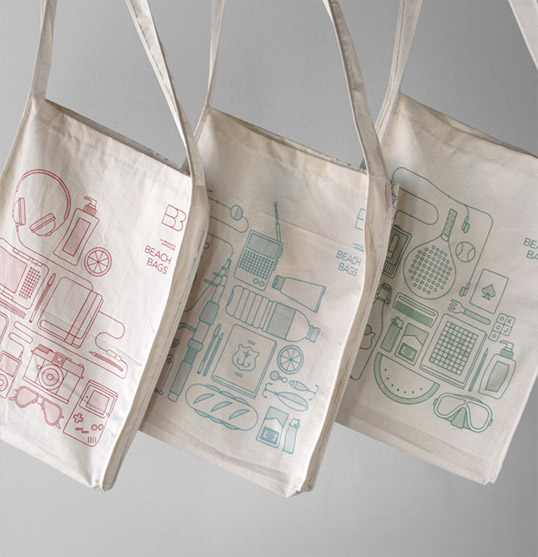 Designed by Atipus | Country: Spain
"As self-promotion for the studio, this summer we have designed and produced cross natural cotton bags to take to the beach, to the mountains, to a picnic, to travel…
We created three different patterns corresponding to three types of character: Sushi, Sandwich, Watermelon"
July 8, 2011 | No Comments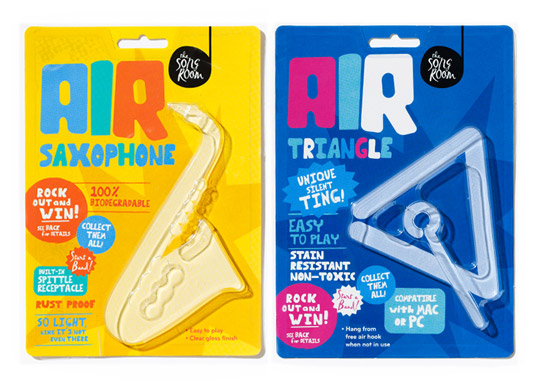 Designed by Designworks | Country: Australia
"The Song Room is a charitable organisation who help ensure that underprivileged schools can allow their students to partake in creativity as part of their set curriculum.
As well as rebranding the identity for The Song Room, Designworks Melbourne was also involved in designing the packaging of Air instruments as part of The Song Room's Play Air Campaign. The campaign, which helped raise money for the organisation, also received this years State Award for the Fundraising Institute of Australia's National Awards for Excellence in Fundraising and is now nominated for a Cannes Lions award for Promo & Activation."
July 6, 2011 | 3 Comments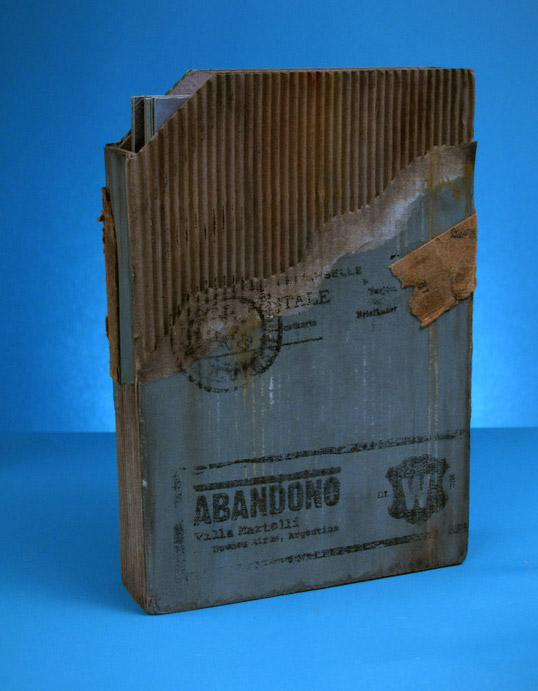 Designed by Martín De Pasquale | Country: Argentina
"A series of postcards in which I worked to illustrate the situation in my neighborhood."
July 4, 2011 | 2 Comments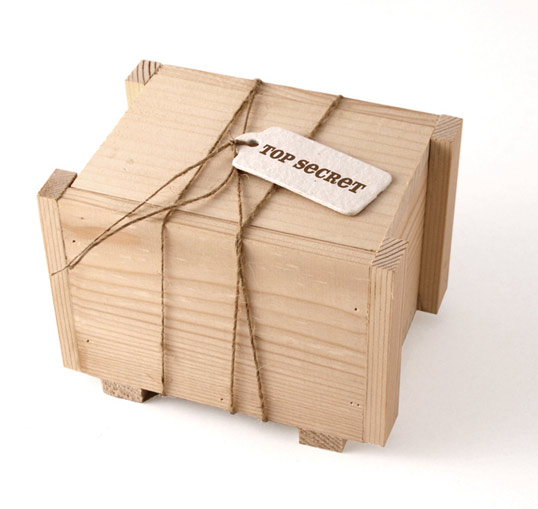 Designed by Kanella Arapoglou | Country: Greece
"The concept behind this wedding invitation was based on the fact that nobody, besides the couple, knew or could imagine that they have decided to get married. The tiny wooden box looks like a shipping crate and surprises the recipient with its contents. The "top secret" is partially revealed when the guest opens the package and reads the card saying: "See you in September"
June 27, 2011 | 6 Comments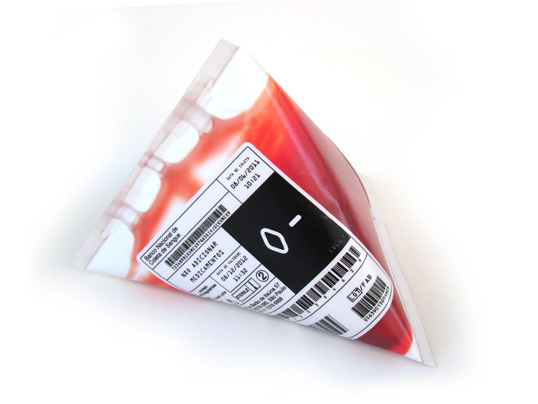 Designed by Vitor Lopes Leite | Country: Brazil
"This college work is absolutely conceptual. It was submitted by me as a simple proposal: To pack a feeling. I chose "Anguish", and solved the challenge through the representation of a blood bag.
This package is the first model developed by Tetra Pak, in tetrahedral shape."
May 23, 2011 | 5 Comments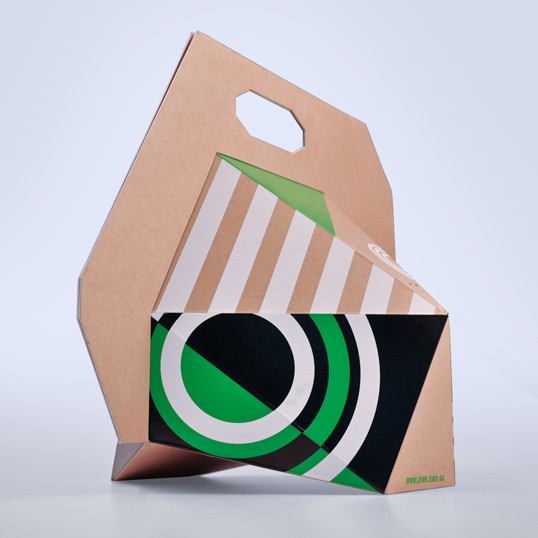 Designed by Inch | Country: Ukraine
"Kiwi produces very unusual and colorful gift talismans, therefore there was a need to develop packaging that matches its products and shows the company's individual approach to each piece.
Besides that the package had to meet all technical requirements for transporting papier-mâché animals and be strong, big enough and even have special holes to let air in so their animals can breath."
May 6, 2011 | No Comments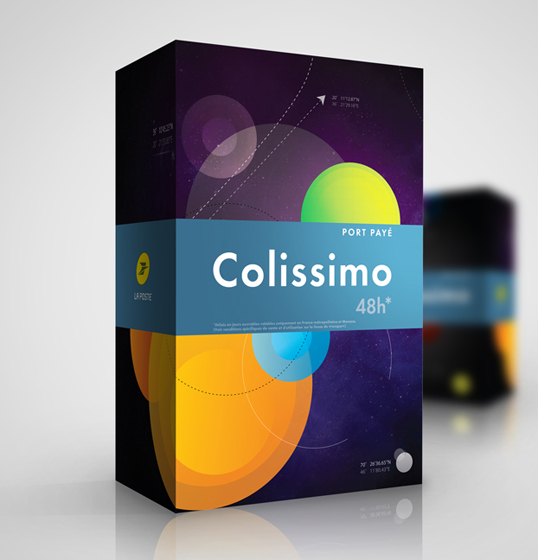 Designed by Bonar Fitriarman | Country: Indonesia
Design for Colissimo's (France's postal service) new holiday packaging competition.
Brief: Create the new design/packaging which will be sold in all French postal offices, and used throughout 2010 for various holidays.
Concept: This design represents a different perspective than just a celebration. Inspired by vacation and travel I created "Space Map Vacation". The tone of the packaging is fun, cheersful, free, etc.
April 25, 2011 | 4 Comments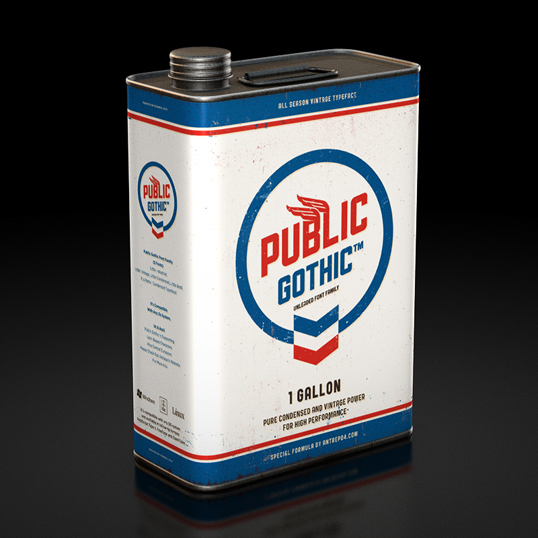 Designed by Antrepo | Country: Turkey
"Vintage metal oil cans are much better than today's plastic oil cans like many other old things! They are more powerful, more impressive and more iconic. These days, the relatively few metal oil cans that survived that familiar pattern have become collectibles. These cans not only served as containers, they also gave oil companies one more opportunity to advertise their brand name and logo. These vintage cans are also really good source for reflecting power of Public Gothic, Antrepo's condensed, vintage and industrial font family."
April 7, 2011 | 2 Comments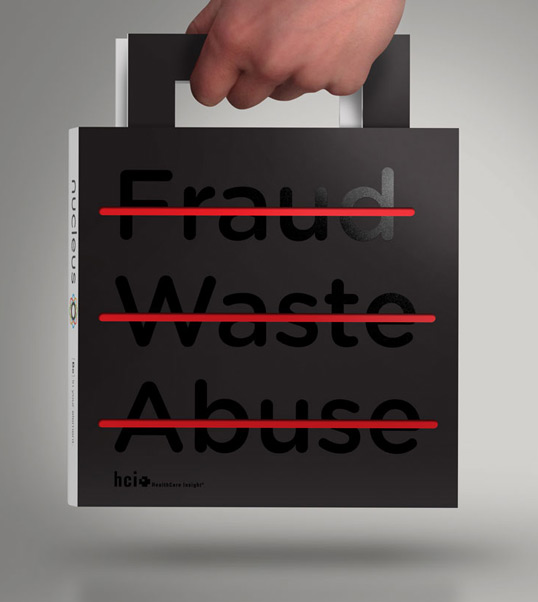 Designed by modern8 | Country: United States
"The box was created as a package for promotional material to be handed out at a trade show for out client, HealthCare Insight. Their mission is to help insurance companies fight fraud, waste and abuse in insurance claims. The concept of the product is clearly communicated as the box is picked up by the handle."
April 1, 2011 | 4 Comments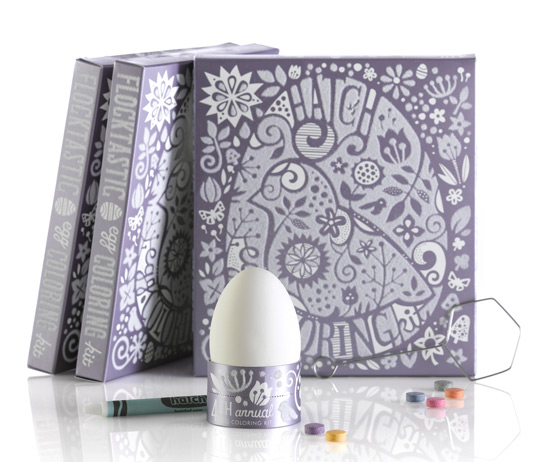 Designed by Hatch | Country: United States
"It's that time of year again… the 4th Annual Hatch Design Egg Coloring Contest has taken flight!
We've mailed over 700 egg coloring kits this year (you may have already received yours!). Recipients can enter a photo of their best egg design at hatchsf.com and vote on other eggs, rating them from rotten to golden. The winner is awarded a 24k gold-plated egg cup trophy.
Happy coloring!"