July 26, 2011 | 4 Comments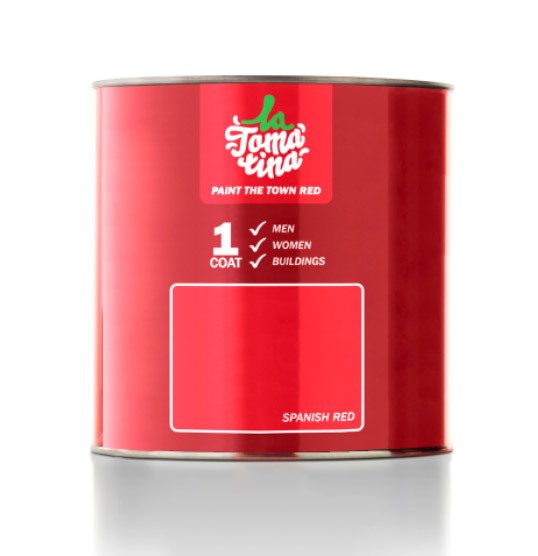 Designed by Chris Cavill | Country: United Kingdom
"Pitched advertising campaign for the world's largest tomato festival La Tomatina, situated in Bunol, Spain. The campaign targets the audience by a series of guerilla advertising and direct mail. The promotional pack contains a squishy rubber tomato, which reveals the festival logo once stretched (conceptually giving the viewer an insight to the festival). The container for the promotional item is designed in the style of paint packaging and plays on the phrase 'paint the town red'."
July 21, 2011 | 16 Comments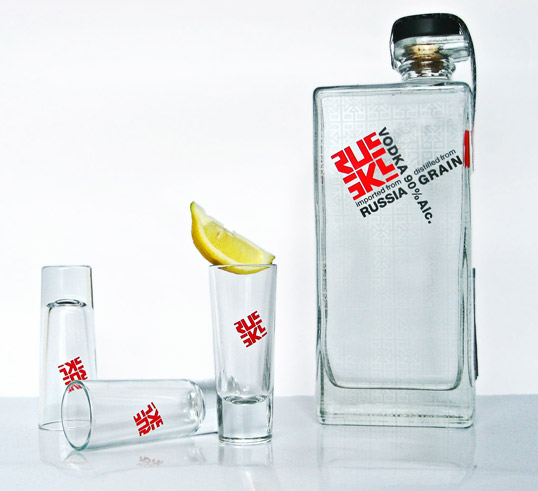 Designed by Larisa Mamonova | Country: United States
"Russky is a project for logo class where we had to come up with a hotel idea. I decided to go with Russian theme for my hotel idea.  Russky would be a prestigious and luxurious boutique opening it's location in the heart of San Diego. The hotel will have identity and branding system to appeal to hip and urban  young professionals, ages 25-40. The unique challenge of this task was not to relay on stereotypical elements of Russian culture that American audience is most familiar with, instead I decided to look beyond commonly known novelties. I searched for inspiration from vintage documentation during Soviet Era, 40's and 50's Russian fine art, and of course propaganda posters.  The key was to combine all those traditional and historical features with the clean look of contemporary design movement. With that combination of ingredients I was able to give a fresh look to a familiar subject of Russian constructivism and old world charm. Russky hotel is a history driven concept without looking dated provides an ultimate New Russian experience that is integrated into brand's sensibility through luxurious accommodations and attention to detail."
July 14, 2011 | 2 Comments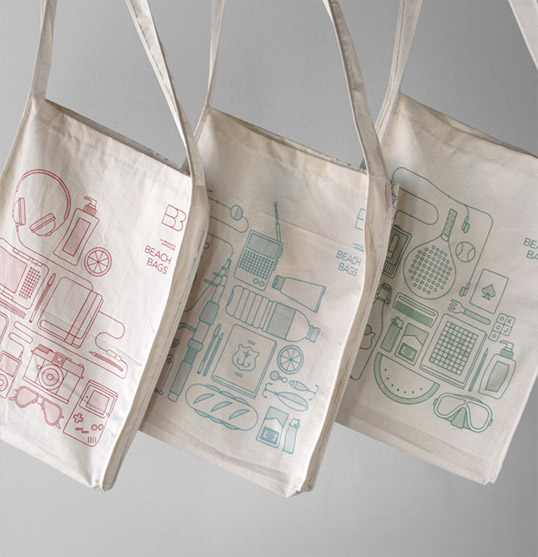 Designed by Atipus | Country: Spain
"As self-promotion for the studio, this summer we have designed and produced cross natural cotton bags to take to the beach, to the mountains, to a picnic, to travel…
We created three different patterns corresponding to three types of character: Sushi, Sandwich, Watermelon"
July 8, 2011 | No Comments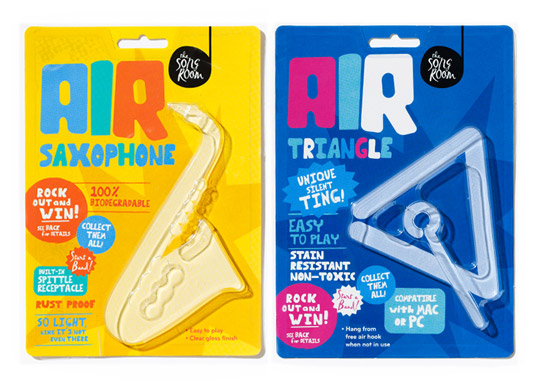 Designed by Designworks | Country: Australia
"The Song Room is a charitable organisation who help ensure that underprivileged schools can allow their students to partake in creativity as part of their set curriculum.
As well as rebranding the identity for The Song Room, Designworks Melbourne was also involved in designing the packaging of Air instruments as part of The Song Room's Play Air Campaign. The campaign, which helped raise money for the organisation, also received this years State Award for the Fundraising Institute of Australia's National Awards for Excellence in Fundraising and is now nominated for a Cannes Lions award for Promo & Activation."
July 6, 2011 | 3 Comments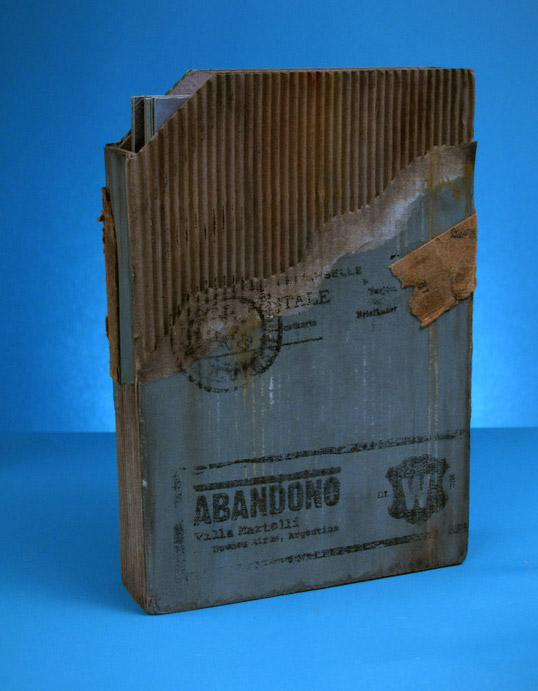 Designed by Martín De Pasquale | Country: Argentina
"A series of postcards in which I worked to illustrate the situation in my neighborhood."
July 4, 2011 | 2 Comments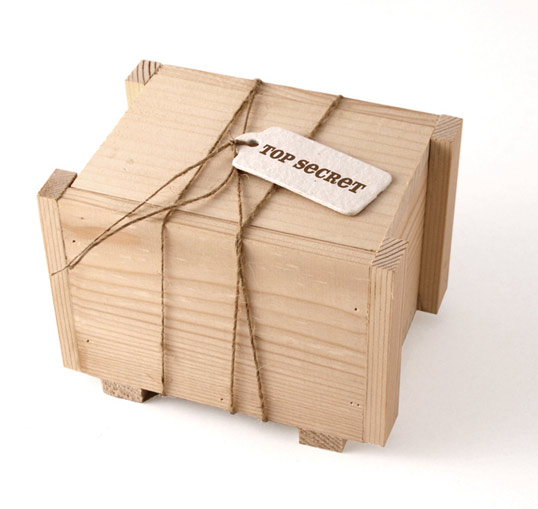 Designed by Kanella Arapoglou | Country: Greece
"The concept behind this wedding invitation was based on the fact that nobody, besides the couple, knew or could imagine that they have decided to get married. The tiny wooden box looks like a shipping crate and surprises the recipient with its contents. The "top secret" is partially revealed when the guest opens the package and reads the card saying: "See you in September"
June 27, 2011 | 6 Comments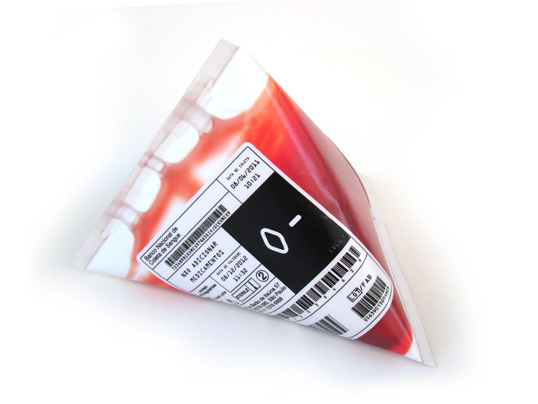 Designed by Vitor Lopes Leite | Country: Brazil
"This college work is absolutely conceptual. It was submitted by me as a simple proposal: To pack a feeling. I chose "Anguish", and solved the challenge through the representation of a blood bag.
This package is the first model developed by Tetra Pak, in tetrahedral shape."
May 23, 2011 | 5 Comments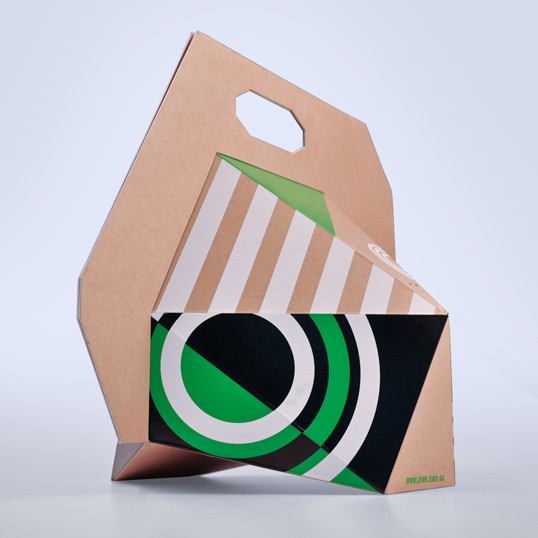 Designed by Inch | Country: Ukraine
"Kiwi produces very unusual and colorful gift talismans, therefore there was a need to develop packaging that matches its products and shows the company's individual approach to each piece.
Besides that the package had to meet all technical requirements for transporting papier-mâché animals and be strong, big enough and even have special holes to let air in so their animals can breath."
May 6, 2011 | No Comments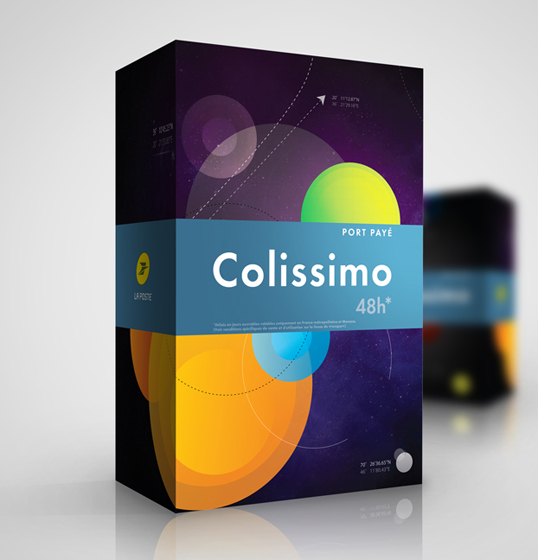 Designed by Bonar Fitriarman | Country: Indonesia
Design for Colissimo's (France's postal service) new holiday packaging competition.
Brief: Create the new design/packaging which will be sold in all French postal offices, and used throughout 2010 for various holidays.
Concept: This design represents a different perspective than just a celebration. Inspired by vacation and travel I created "Space Map Vacation". The tone of the packaging is fun, cheersful, free, etc.
April 25, 2011 | 4 Comments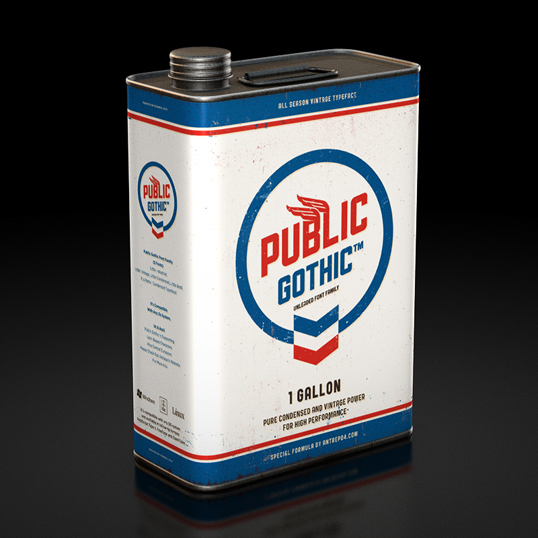 Designed by Antrepo | Country: Turkey
"Vintage metal oil cans are much better than today's plastic oil cans like many other old things! They are more powerful, more impressive and more iconic. These days, the relatively few metal oil cans that survived that familiar pattern have become collectibles. These cans not only served as containers, they also gave oil companies one more opportunity to advertise their brand name and logo. These vintage cans are also really good source for reflecting power of Public Gothic, Antrepo's condensed, vintage and industrial font family."