May 23, 2011 | 5 Comments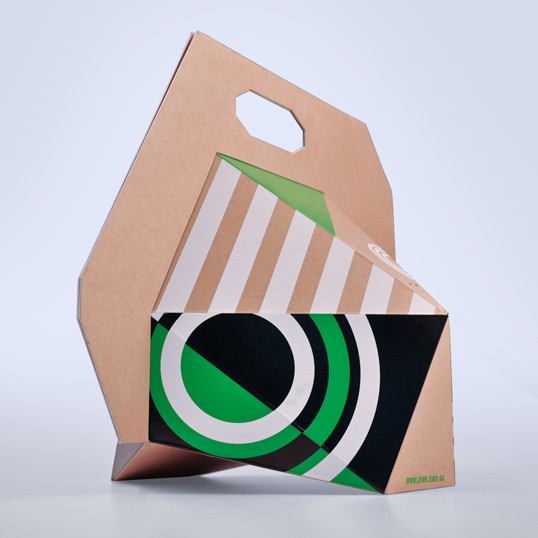 Designed by Inch | Country: Ukraine
"Kiwi produces very unusual and colorful gift talismans, therefore there was a need to develop packaging that matches its products and shows the company's individual approach to each piece.
Besides that the package had to meet all technical requirements for transporting papier-mâché animals and be strong, big enough and even have special holes to let air in so their animals can breath."
May 6, 2011 | No Comments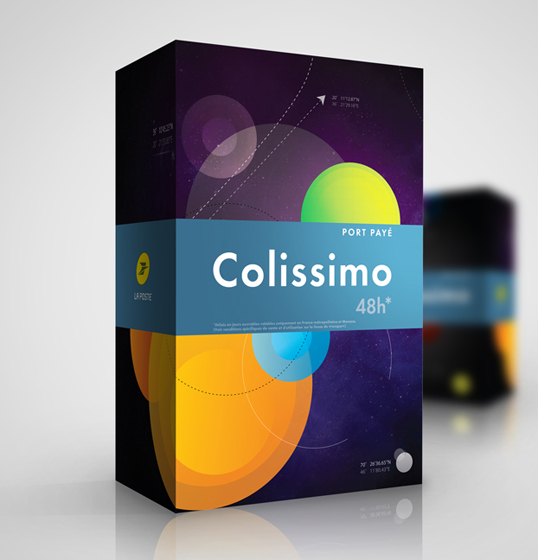 Designed by Bonar Fitriarman | Country: Indonesia
Design for Colissimo's (France's postal service) new holiday packaging competition.
Brief: Create the new design/packaging which will be sold in all French postal offices, and used throughout 2010 for various holidays.
Concept: This design represents a different perspective than just a celebration. Inspired by vacation and travel I created "Space Map Vacation". The tone of the packaging is fun, cheersful, free, etc.
April 25, 2011 | 4 Comments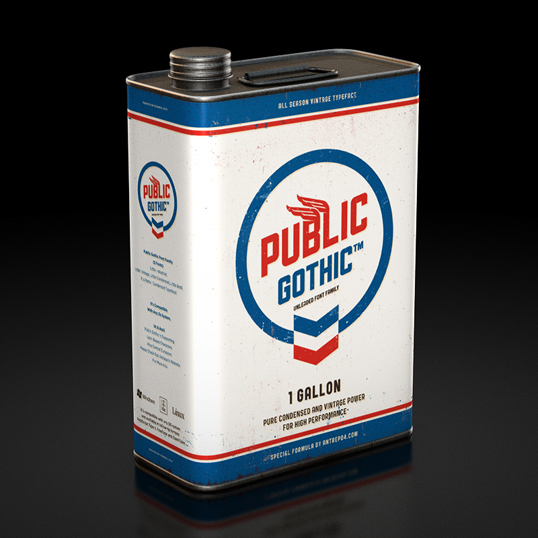 Designed by Antrepo | Country: Turkey
"Vintage metal oil cans are much better than today's plastic oil cans like many other old things! They are more powerful, more impressive and more iconic. These days, the relatively few metal oil cans that survived that familiar pattern have become collectibles. These cans not only served as containers, they also gave oil companies one more opportunity to advertise their brand name and logo. These vintage cans are also really good source for reflecting power of Public Gothic, Antrepo's condensed, vintage and industrial font family."
April 7, 2011 | 2 Comments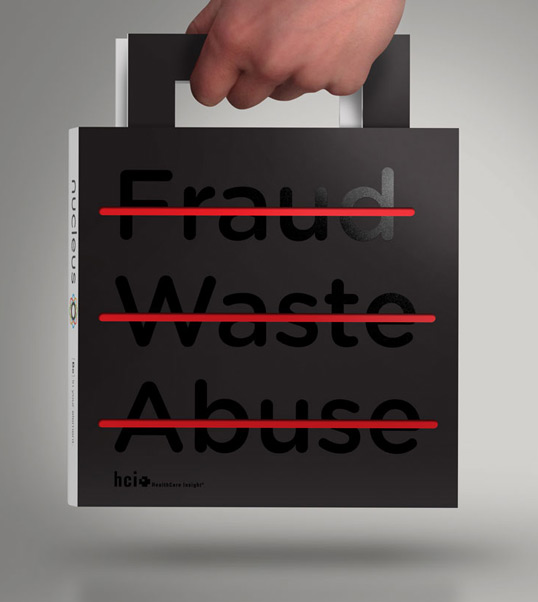 Designed by modern8 | Country: United States
"The box was created as a package for promotional material to be handed out at a trade show for out client, HealthCare Insight. Their mission is to help insurance companies fight fraud, waste and abuse in insurance claims. The concept of the product is clearly communicated as the box is picked up by the handle."
April 1, 2011 | 4 Comments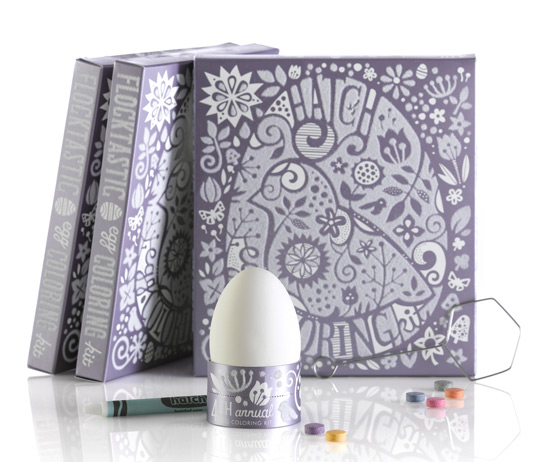 Designed by Hatch | Country: United States
"It's that time of year again… the 4th Annual Hatch Design Egg Coloring Contest has taken flight!
We've mailed over 700 egg coloring kits this year (you may have already received yours!). Recipients can enter a photo of their best egg design at hatchsf.com and vote on other eggs, rating them from rotten to golden. The winner is awarded a 24k gold-plated egg cup trophy.
Happy coloring!"
March 24, 2011 | 2 Comments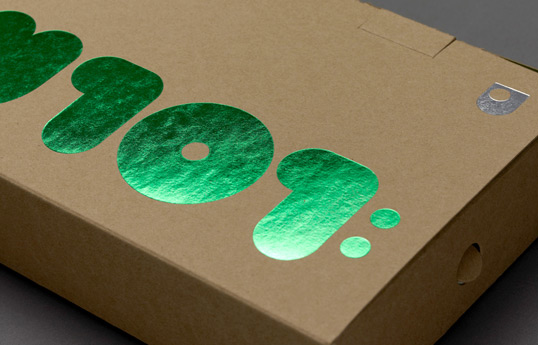 Designed by Spy Studio | Country: United Kingdom
"U101: Design Thinking is a new 600 hour Open University course taught via distance learning and delivered wholly online to students.
The U101 media pack was designed in response to this, making sure when students first register they will receive a physical package containing a number of elements, all of which should instantly excite and engage them."
March 20, 2011 | 2 Comments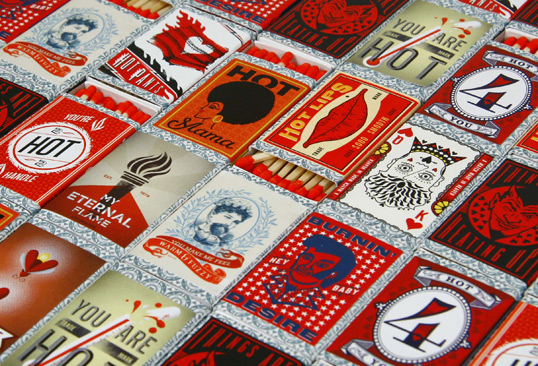 Designed by Little & Company | Country: United States
"Nine years ago, Little & Company decided to forgo the paper blizzard of holiday greeting cards and instead send our friends, families and clients a Valentine's Day mailer. At a time when our lives are growing more complex and we are increasingly inundated by new technology, the Valentine represents a precious, simple gift that can be held in one's hands – something that makes people stop and smile. This year, we wanted to give our friends a gift that would spark inspiration and re-energize the love for what they do."
March 12, 2011 | 10 Comments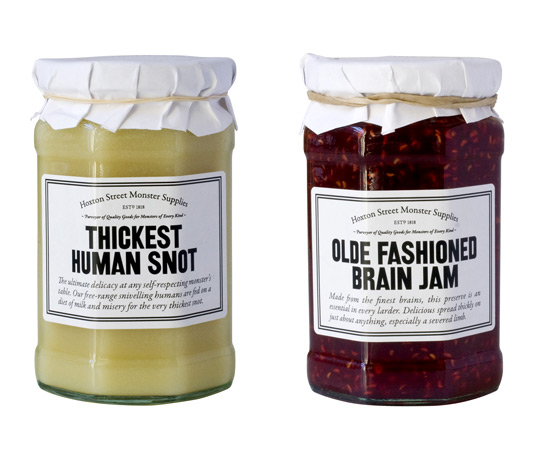 Designed by We Made This | Country: United Kingdom
Ministry of Stories follows the model of the 826 centres: a writing centre where kids aged 8-18 can get one-to-one tuition with professional writers and other volunteers; with the centres being housed behind fantastical shop fronts designed to fire the kids' imaginations (and generate income for the writing centres).
In our case, the shop is Hoxton Street Monster Supplies – Purveyor of Quality Goods for Monsters of Every Kind.
The shop was established in 1818, and ever since then has served the daily needs of London's extensive monster community.
February 21, 2011 | 8 Comments

Today we're launching our first addition to the Lovely family, Lovely Stationery.
As we've done with Lovely Package, we aim to provide our readers with inspirational examples of work within the world of stationery design. Lovely Stationery will be updated daily and we encourage designers and agencies a like to submit award winning examples of their work.
So head on over to Lovely Stationery and check it out. We hope that you enjoy it along with the future "Lovely" sites we're cooking up!
January 29, 2011 | 1 Comment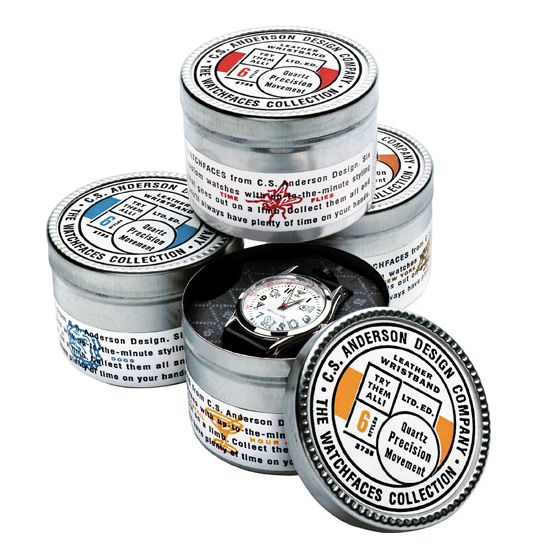 Designed by Charles S. Anderson Design | Country: United States
"This limited-edition series of highly-awarded, high-concept watches was a pet project of CSA Design, with manufacturing help from the Fossil Watch Company. Packaged in custom-tins with 2-color labels that were inexpensive to print but big on impact, with a clean typography treatment spiked with a pop of color and an icon representing each watch's "theme," which included Time Flies, Deadline, and 5 O'Clock Shadow."