February 25, 2012 | 2 Comments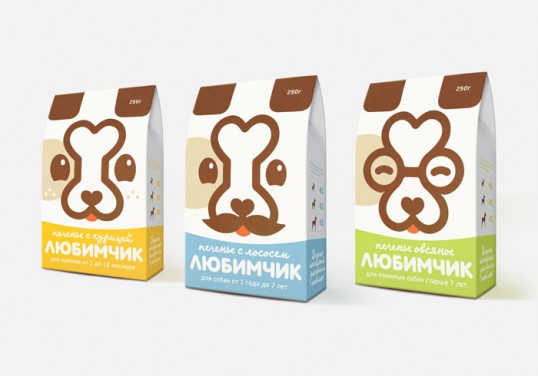 Designed by Dima Je | Country: Russia
February 20, 2012 | 11 Comments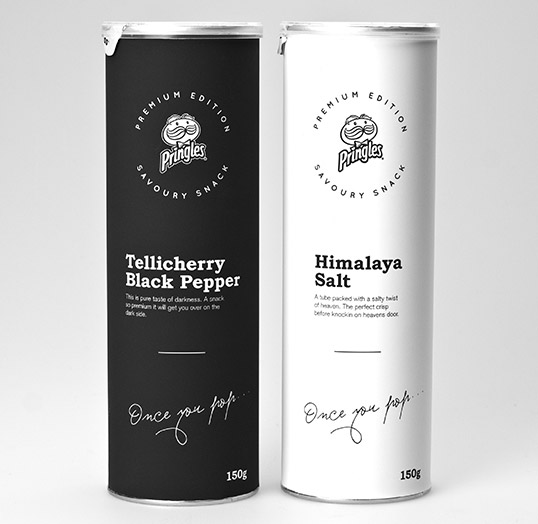 Designed by Niklas Hessman | Country: Sweden
"Myself and others feel that there is a lack of a premium pringles product line. Therefore I decided to design one. The outcome is a product that will stand out from the other Pringles while retaining the well known tube shape. Simple and clean packaging design that will work in the Scandinavian market."
February 11, 2012 | 5 Comments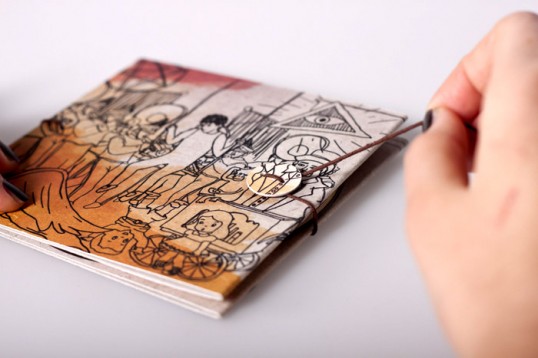 Designed by Mathias Kaiser | Country: Austria
"I designed this piece as a Christmas present for my girlfriend. The packaging was created from one piece of cardboard and stitched together with a thread. No glue used at all.
The artwork was inspired by our favorite song 'The Trapeze Swinger'. In the last couple of lines Sam Beam describes a scene with a monkey, a man, a marching band, an angel kissing on a sinner… and so on."
February 2, 2012 | 7 Comments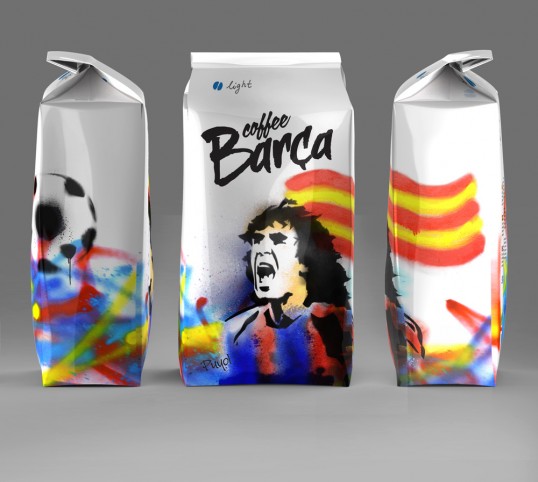 Designed by Ksenia Stepanova, Irina Shoya, Tatyana Smirnova & Elena Bykova | Country: Russia
"A new coffee brand for fans of the legendary FC Barcelona – FC Barcelona Coffee House.
As street culture is familiar to soccer fans and soccer stars often start off in the street, we chose graffiti as our main inspiration. The coffee packaging design reflects Barcelona's spirit of freedom and the will to win in bright BARCA colours.
BARCA packs come in three strength related designs: light, medium and bold."
February 1, 2012 | 15 Comments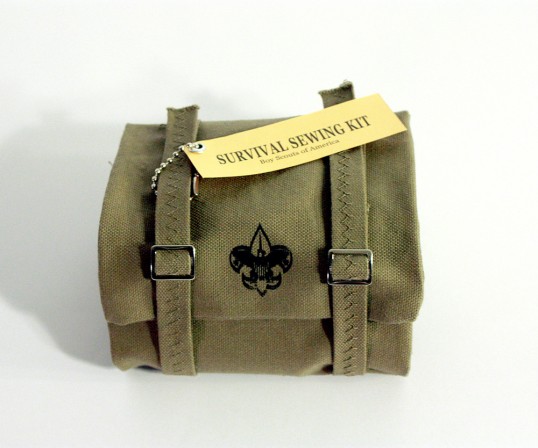 Designed by Victoria Caswell | Country: United States
"This sewing kit for boy scouts meant to resemble a sleeping bag. It is made out of a oliver green canvas, and is adorn with pulls and snaps to give the idea of general camping equipment and rolls up and unrolls like a sleeping bag."
January 29, 2012 | 4 Comments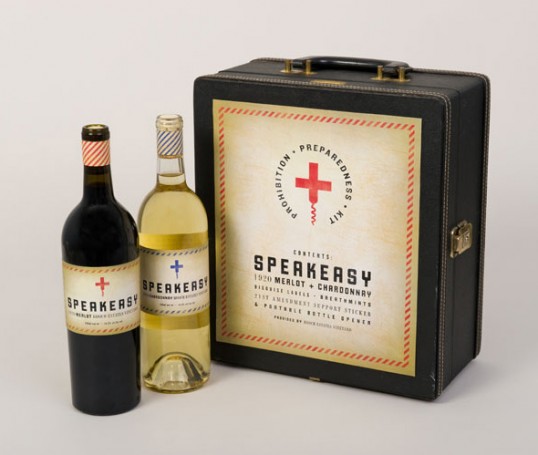 Designed by Nick Dunlap | Country: United States
"This project is a 1920s inspired wine from a vineyard near Chicago, packaged in a Prohibition Preparedness Kit. The kit contains items such as breathmints, disguise labels and corkscrew. But more importantly, the kit comes with Hooch Estate Vineyard's Merlot and Chardonnay."
January 24, 2012 | 4 Comments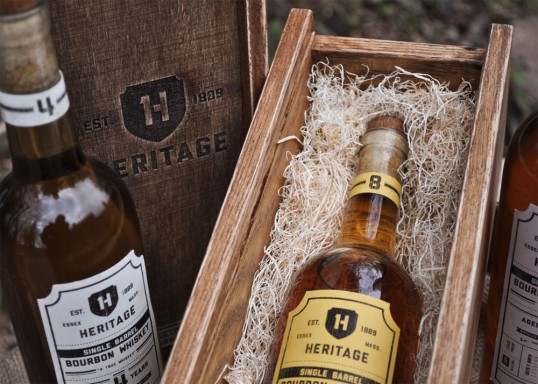 Designed by Katelyn Peissig | Country: United States
"Heritage is a brand of single barrel bourbon whiskey who's packaging reflects the age-old process of true whisky making. The creation of Heritage Single Barrel Bourbon Whiskey starts out with natural spring water and American born corn that is placed in a copper still to be distilled. From there its placed in charred oak barrels to age and gain color and flavor from the wood. Once the barrels have aged, the Bourbon whiskey is hand bottled and packaged for the consumer's drinking pleasure.
January 20, 2012 | 3 Comments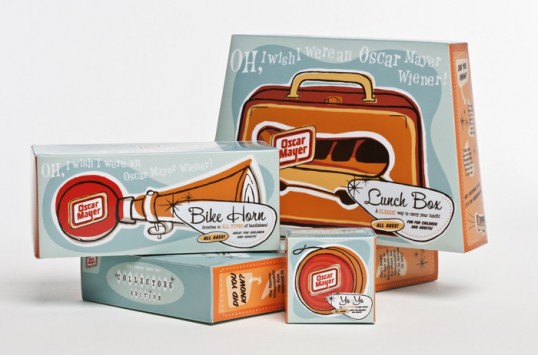 Designed by Donna Roggi | Country: United States
"Oh.. I wish I were an Oscar Mayer Wiener…" Oscar Mayer has been warming the hearts of children and families since the year 1904. This posed for a great opportunity to create and design a Collectors Edition series for Oscar Mayer. These packages are designed to remind the consumer of the good 'ole days, while still looking new and exciting. The illustration and design of the package is displayed in a friendly 1950's, style to promote the nostalgia the company continues to bring to families around the world."
January 14, 2012 | 2 Comments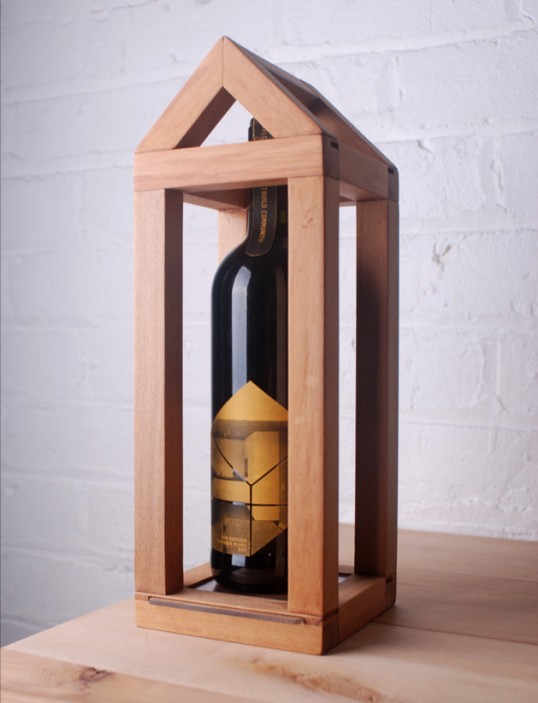 Designed by Jonti Griffin | Country: New Zealand
"Artbuild was created as an alternative to the current "kit set homes" which offer standard off the shelf homes at limitless numbers. I have created a clean, modern brand identity for my final year project which includes print, packaging and furniture design. Artbuild treats life itself as the ultimate artwork, and the home as its frame. A place where everything comes together to rest, grow and inspire."
January 13, 2012 | 9 Comments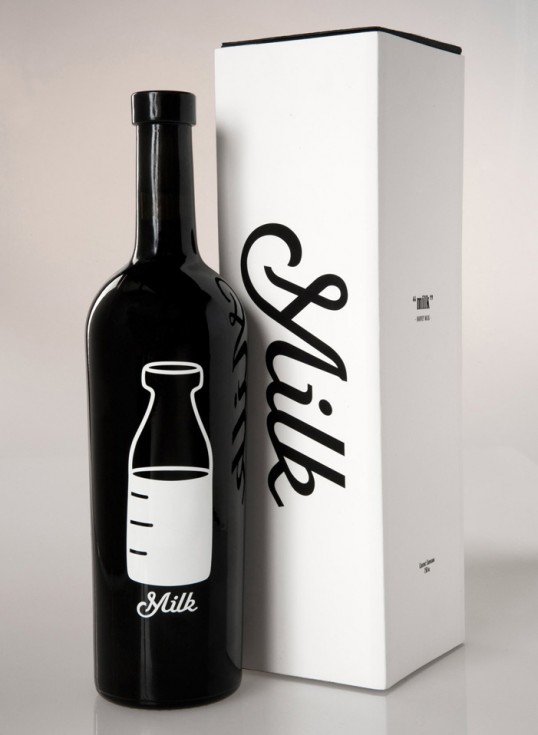 Designed by Emily Hale | Country: United States | Fonts used: Radio
"It is a little known fact that San Fransisco boasts some of California's best wines, much like many do not know that San Fransisco was also home to one of the first openly gay politicians in the United States, Harvey Milk. And thus, I created a wine which pays tribute to the memory of Harvey Milk.
This deep, rich, Cabernet Sauvignon has a strong backbone of tartness, as strong as the determined Harvey Milk, whom fought for equal rights in San Francisco as well as gay rights nationwide. In particular, the half full bottle of milk, represents Harvey's positive attitude and take on life, despite his many obstacles. Seeing as Harvey was environmentally conscious, the box that houses the wine was created out of one sheet of board with no glue.
As Harvey Milk once said, "I have tasted freedom. I will not give up that which I have tasted. I have a lot more to drink."