January 3, 2012 | 1 Comment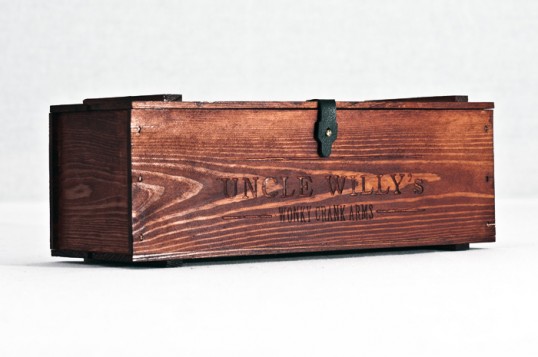 Designed by Christopher Perry | Country: Sweden
"Brief: Uncle Willy's Wonky Crank Arms is a brand and packaging concept for a premium English bicycle crank arm manufacturer.
The product is hand made and has been ever since the company was founded back in 1988. The crank arms are made to order at a cost of £495/pair and are aimed at bicycle loving people.
I came up with the name Uncle Willy's to give the brand some history and make it feel like a family-owned business. To describe the product I added Wonky Crank Arms which also gives the brand some humour as they are hand made.
I felt it was very important for the packaging to reflect that the product is hand made and at the same time keep giving the product a historic feel whilst keeping it premium. Using a wooden box and carving out the company name did just that. The leather hinges and adding a mahogany lacquer were chosen to give the packaging it's premium feel. Not being able to read the name on the box is not an issue as they are not on shelves next to other brands."
December 28, 2011 | 18 Comments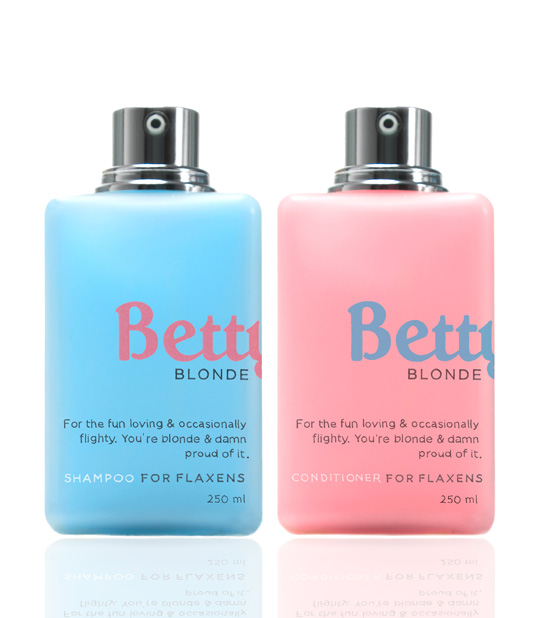 Designed by Holly Prince | Country: Canada
"Betty shampoo & conditioner is a product that brings out the best tones for specific hair types. Blonde, Brunette, Ginger and Noire. Instead of explaining the functionality of the product, which many of the competitors do, I decided to have fun with the copy and play around with stereotypes. The goal for Betty is to be fun, cheeky and smart.
The colour palette for each hair type relates to the stereotype and reflects the persona of who that person would be. The rectangular shape of the bottle would fit and stand nice on a bath ledge or shower rack. The bottles have a pump lid for convenience."
December 23, 2011 | 19 Comments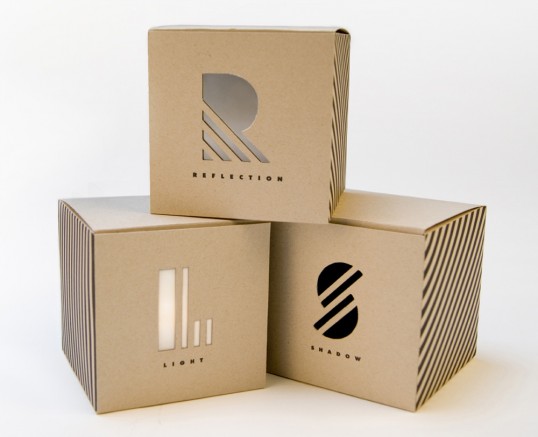 Designed by Chris Ferrante | Country: United States
"This project was for my packaging design course in which we were tasked with creating a conceptual series of consistent packages for intangible things. I decided to package light, reflection, and shadow. After brainstorming how to visually suggest that these "unpackagable" things were in fact packagable, I came to the concept of creating the effect of them as though they were trapped inside a box."
December 22, 2011 | 2 Comments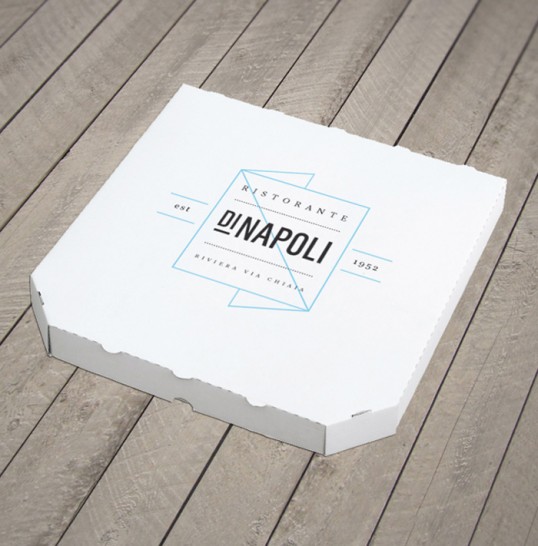 Designed by Jonathan Faust | Country: Portugal
"Visual identity and packaging to Di Napoli – a restaurant and take away as well. The identity is inspired by the biggest passion in Napoli. Soccer. But also the Italian traditions and Italian's sense of fashion and style. The light blue logo is a shape between a napkin and the letter 'N'."
December 5, 2011 | 7 Comments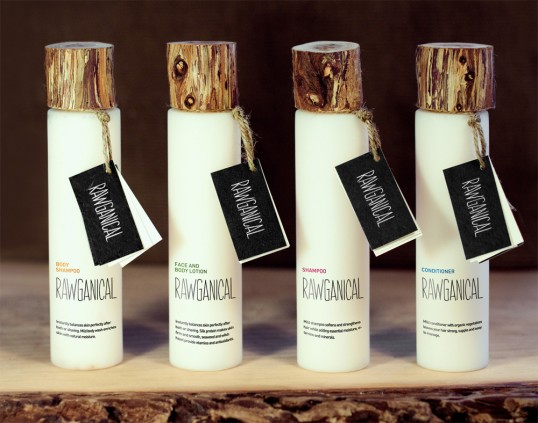 Designed by Casper Holden, Randi Sjælland & JensenIngeborg Lund | Country: Denmark
"Our assignment was to design a new line of four organic products for a luxurious Scandinavian hotel. As a part of the task we also had to come up with a product name which reflected the brand's qualities and values. We came up with the name 'Rawganic' and the idea to create a rustic wood lid on a minimalistic designed bottle."
December 2, 2011 | 3 Comments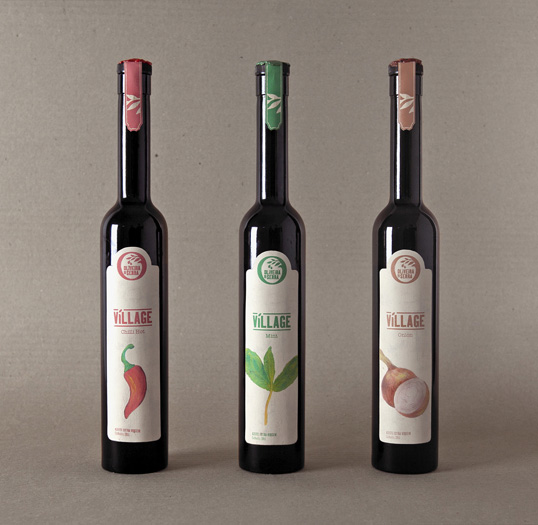 Designed by Luís Oliveira | Country: Portugal
"Village is a project that was developed in the Graphic Design course at IPCA (Intituto Politécnico do Cávado and Ave) in Portugal, directed by teacher Jorge Pereira.
Village is the gourmet range/brand/variety of Oliveira da Serra's olive oil. With three types that combine the best extra virgin olive oil with different flavors like Chili, Onion and Mint.
All development of packaging was based on the traditional roots of this product, with special attention to the use of organic production. The organic concept is also represented on the labels from all the three illustrated flavors."
November 29, 2011 | 4 Comments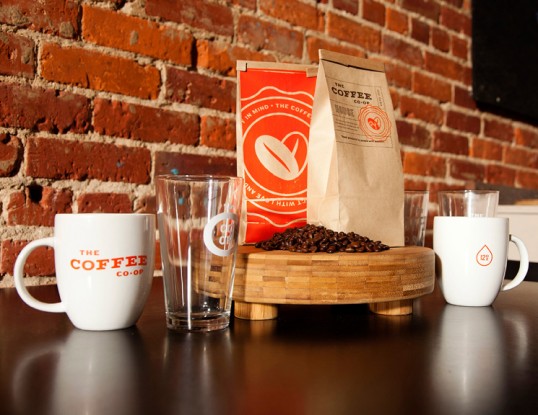 Designed by by Jake Dugard | Country: United States
"The Coffee Co•Op is a coffee shop devoted to bringing people quality products and a unique environment. The class assignment was to create a branding campaign and the collateral includes a menu, coffee bags, glasses, and cups."
November 28, 2011 | 9 Comments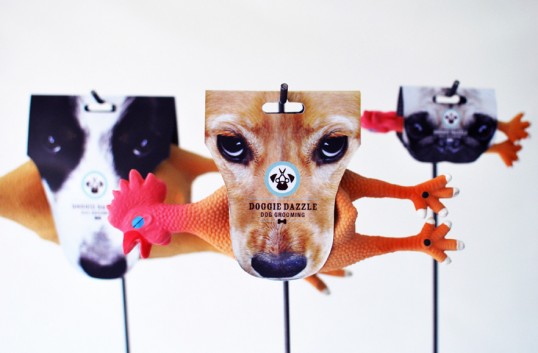 Designed by Mathilde Solanet | Country: Belgium
"This is my Final Major Project. Each students had to choose their subject and I chose a dog grooming. I did the whole identity of the brand. The logo is a dog with a pair of scissors instead of the eyes and the doggie bow in its hair. The pattern and the colors I used helps to provide a consistent and an unified look in the Doggie Dazzle brand."
November 23, 2011 | 4 Comments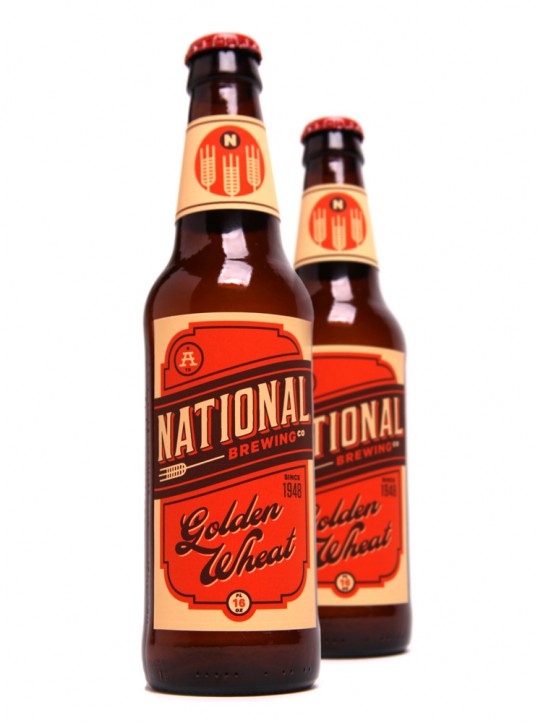 Designed by Bryan Couchman Country: United States
"National Brewing Company is a self initiated project created for my portfolio. I mixed contemporary and vintage elements to create a timeless and relevant label. The Golden Wheat brew establishes a brand language that is flexible enough to be applied to future brews."
November 23, 2011 | 3 Comments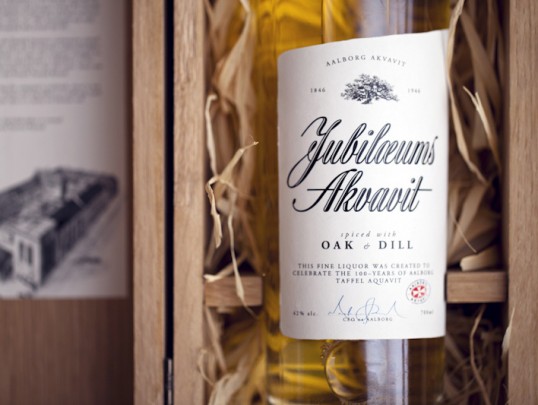 Designed by Nicolaj Henriksen, Thorbjørn Gudnason, Christina Stougaard & Casper Holden | Country: Denmark
"A fictional school project redesigning Aalborg Jubilæums Akvavit. This product is a celebration of the 100 year anniversary of Aalborg Taffel Akvavit, 1846. Our intention with the redesign was to reach a younger target group, while still having the elderly consumers in mind.
We have made a new label for the new bottle, but kept the current traditional logotype. One of things that is recognizable with this liquor is it's taste of oak, which we chose to highlight.
The gift packaging is handcrafted in oak, will be more expensive than just the bottle, and will be a preferable luxury choice as an anniversary present."