December 22, 2011 | 2 Comments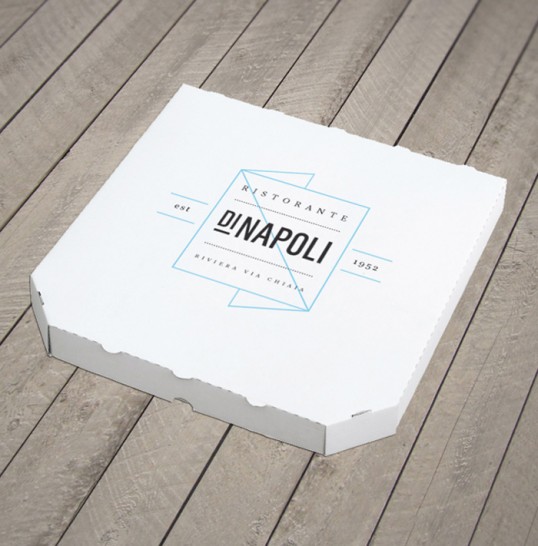 Designed by Jonathan Faust | Country: Portugal
"Visual identity and packaging to Di Napoli – a restaurant and take away as well. The identity is inspired by the biggest passion in Napoli. Soccer. But also the Italian traditions and Italian's sense of fashion and style. The light blue logo is a shape between a napkin and the letter 'N'."
December 5, 2011 | 6 Comments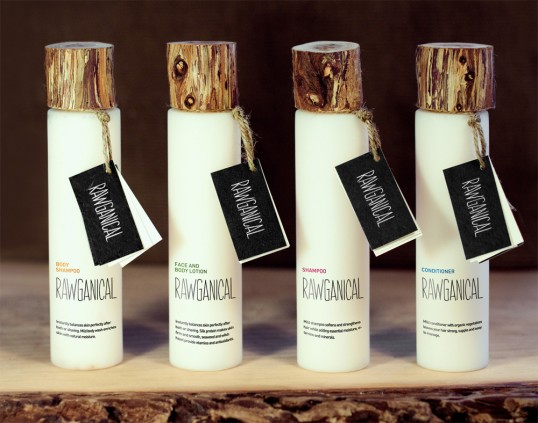 Designed by Casper Holden, Randi Sjælland & JensenIngeborg Lund | Country: Denmark
"Our assignment was to design a new line of four organic products for a luxurious Scandinavian hotel. As a part of the task we also had to come up with a product name which reflected the brand's qualities and values. We came up with the name 'Rawganic' and the idea to create a rustic wood lid on a minimalistic designed bottle."
December 2, 2011 | 3 Comments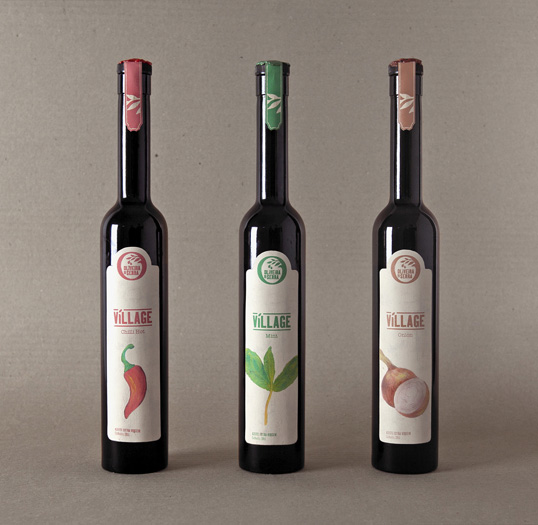 Designed by Luís Oliveira | Country: Portugal
"Village is a project that was developed in the Graphic Design course at IPCA (Intituto Politécnico do Cávado and Ave) in Portugal, directed by teacher Jorge Pereira.
Village is the gourmet range/brand/variety of Oliveira da Serra's olive oil. With three types that combine the best extra virgin olive oil with different flavors like Chili, Onion and Mint.
All development of packaging was based on the traditional roots of this product, with special attention to the use of organic production. The organic concept is also represented on the labels from all the three illustrated flavors."
November 29, 2011 | 4 Comments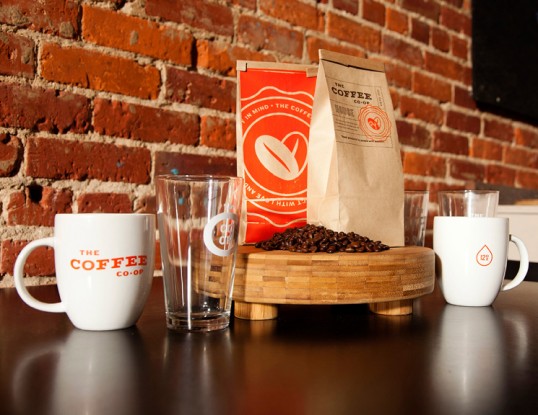 Designed by by Jake Dugard | Country: United States
"The Coffee Co•Op is a coffee shop devoted to bringing people quality products and a unique environment. The class assignment was to create a branding campaign and the collateral includes a menu, coffee bags, glasses, and cups."
November 28, 2011 | 9 Comments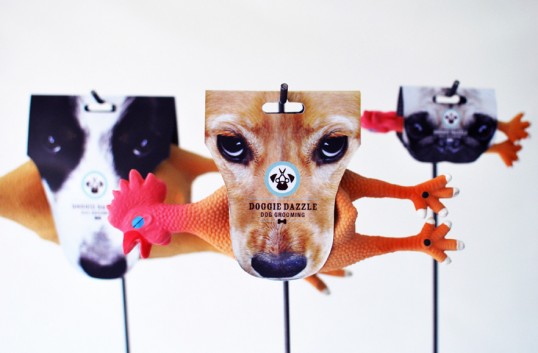 Designed by Mathilde Solanet | Country: Belgium
"This is my Final Major Project. Each students had to choose their subject and I chose a dog grooming. I did the whole identity of the brand. The logo is a dog with a pair of scissors instead of the eyes and the doggie bow in its hair. The pattern and the colors I used helps to provide a consistent and an unified look in the Doggie Dazzle brand."
November 23, 2011 | 4 Comments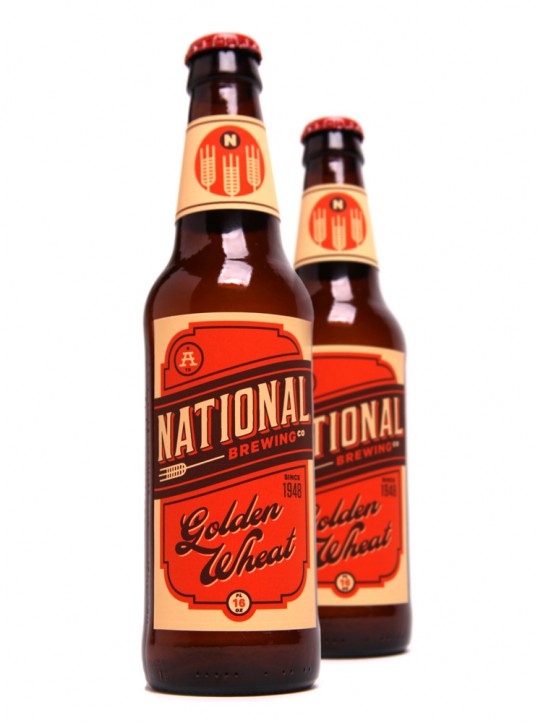 Designed by Bryan Couchman Country: United States
"National Brewing Company is a self initiated project created for my portfolio. I mixed contemporary and vintage elements to create a timeless and relevant label. The Golden Wheat brew establishes a brand language that is flexible enough to be applied to future brews."
November 23, 2011 | 3 Comments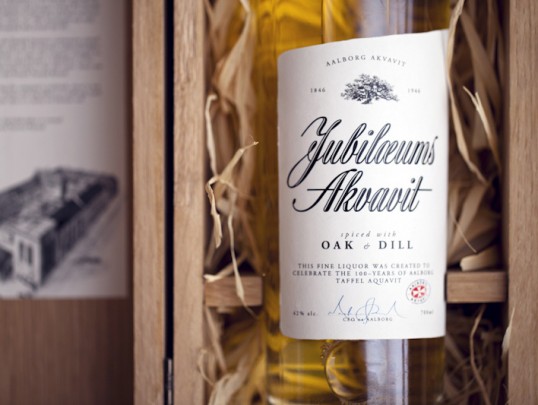 Designed by Nicolaj Henriksen, Thorbjørn Gudnason, Christina Stougaard & Casper Holden | Country: Denmark
"A fictional school project redesigning Aalborg Jubilæums Akvavit. This product is a celebration of the 100 year anniversary of Aalborg Taffel Akvavit, 1846. Our intention with the redesign was to reach a younger target group, while still having the elderly consumers in mind.
We have made a new label for the new bottle, but kept the current traditional logotype. One of things that is recognizable with this liquor is it's taste of oak, which we chose to highlight.
The gift packaging is handcrafted in oak, will be more expensive than just the bottle, and will be a preferable luxury choice as an anniversary present."
November 14, 2011 | 1 Comment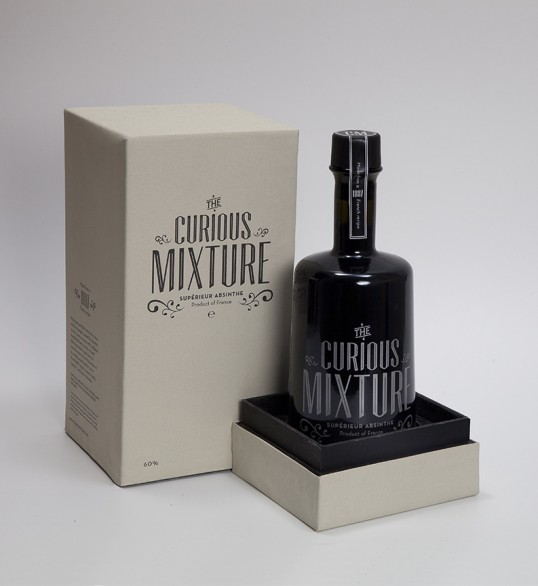 Designed by Stig Bratvold | Country: Norway
"Curious Mixture is a supérieur French Absinthe Les Blanche. The name is inspired from the curious mixture of herbs that are put together to make this Absinthe. The black bottle gives it a mysterious character."
November 8, 2011 | 2 Comments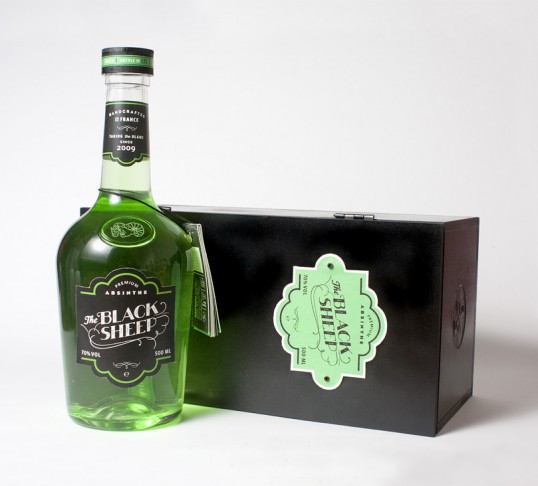 Designed by Retno Hadiningdiah | Country: Australia
"The brief was to create packaging for a premium of absinthe. I chose the name The Black Sheep because of the misconception of absinthe being hallucinatory."
November 7, 2011 | 4 Comments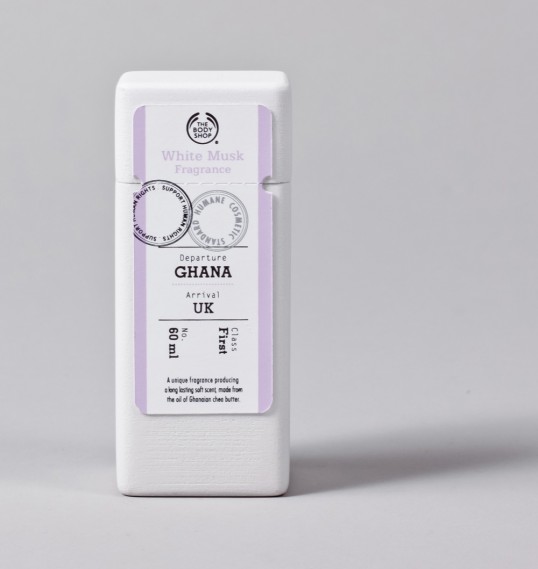 Designed by Sam Stringer & Shaun Baldwin | Country: United Kingdom
'Design a contemporary range of packaging for The Body Shop that unites their brand values with the premium nature of the products.'
"This concept takes the Body Shop back to its roots. The tickets allow the design to display the provenance the product does not justify and underpins the five core brand values."