November 8, 2011 | 2 Comments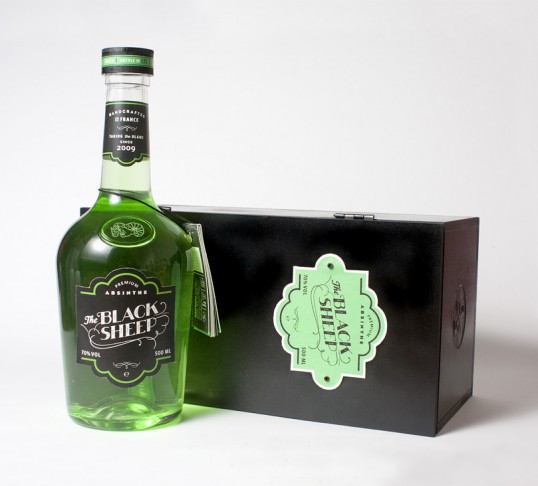 Designed by Retno Hadiningdiah | Country: Australia
"The brief was to create packaging for a premium of absinthe. I chose the name The Black Sheep because of the misconception of absinthe being hallucinatory."
November 7, 2011 | 4 Comments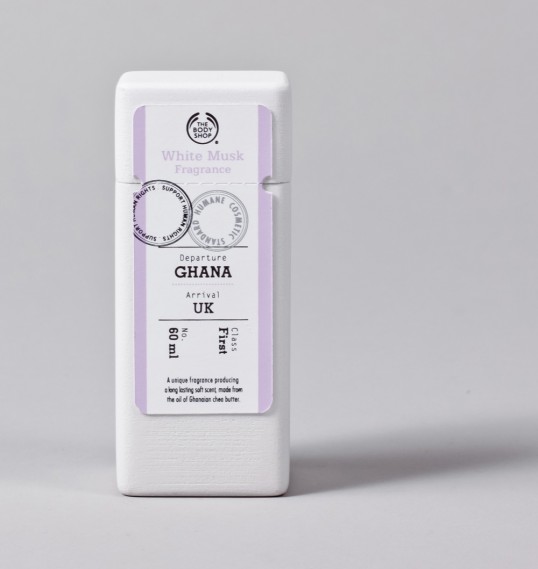 Designed by Sam Stringer & Shaun Baldwin | Country: United Kingdom
'Design a contemporary range of packaging for The Body Shop that unites their brand values with the premium nature of the products.'
"This concept takes the Body Shop back to its roots. The tickets allow the design to display the provenance the product does not justify and underpins the five core brand values."
October 20, 2011 | 6 Comments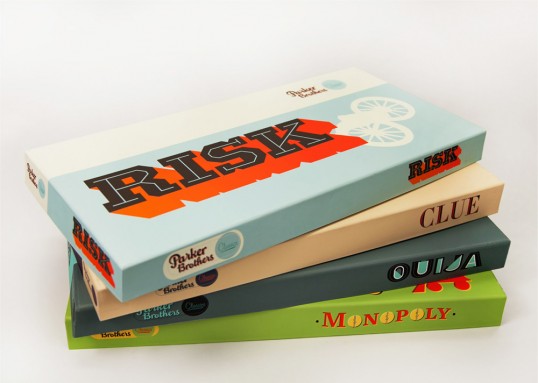 Designed by Sam Kittinger | Country: United States
"These re-designs of classic Parker Brothers board games stemmed from a desire to de-construct the overdone packaging board games nowadays are so known for. Drawing inspiration from vintage, modernist game box designs, these re-inventions focus on simplistic imagery, experimental typography, and limited color schemes."
October 14, 2011 | 9 Comments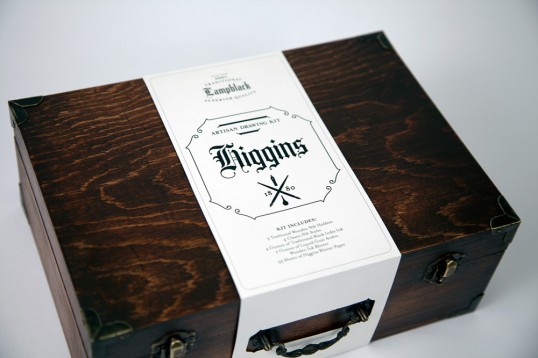 Designed by Alex Sophocles | Country: United States
"The intention behind shifting Higgin's Brand India Ink from a lower brow appeal to a higher brow appeal was necessary. The heritage of the ink dates back to 1888, so the elementary logo and the plastic bottle had to go. The result: a hand crafted and carefully stained wooden box containing an artisan-intended calligraphy kit with an aesthetic that fits the bill."
October 6, 2011 | 8 Comments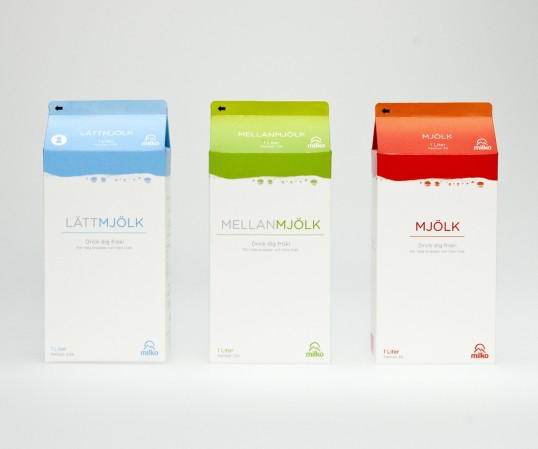 Designed by Lisa Furingsten, Ida Johansson, Stellan Rexmark  & Thomas Björksund | Country: Sweden
"Milko is a Swedish milk producer. There has been a recent downward trend in sales, our task was to make a redesign to boost sales on milk. Bottled water and vitamin supplements have increased in sales, we want to highlight milk as a healthy and natural alternative. By focusing on the freshness we gave a new input on milk."
October 3, 2011 | 1 Comment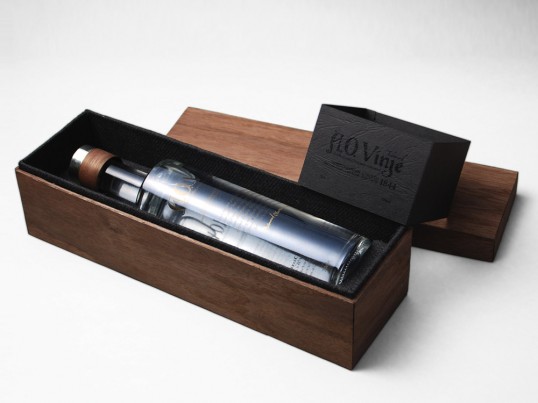 Designed by Espen Hansen | Country: Norway
"The essence of this exclusive alcoholic product is the long history of the brand and the storage time of the products.
Since Gin does not have a particularly the long storage time (2 – 5 years) I chose to create a concept that is based on real history, to give the product added value. I have decided to use materials that existed at the time AO Vinje lived which gave me a color palette that I am very happy with.
The box is covered with veneer that has the same color as the juniper bushes. The inside of the box is covered in dark gray wool, which was a very common matrialet in regions where AO Vinje grew up in. The bottle has a modern shape with a cap made of wood and silver.
The design of the label is engraved, then the added bronze and gold to lift the text from the clear, transparent background. Typography of the main logo is a modern remake of old Norwegian typography dating back to the Viking age."
October 1, 2011 | 5 Comments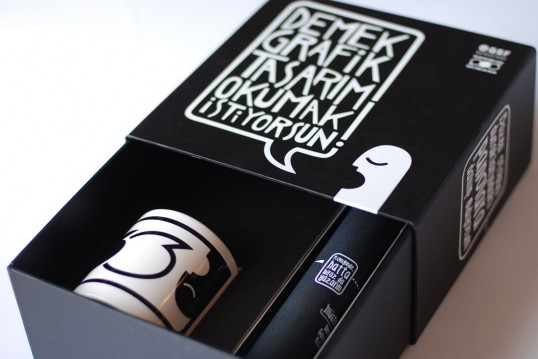 Designed by Senem Demirayak | Country: Turkey
"This is  a welcoming kit for the freshman students and potential students of Istanbul Marmara University, Graphic Design Department. It is a little box which includes a poster, notebook, mug, stickers and pins. The cover of the box, which is also a poster, is a brief and fun survey for students showing creative paths, if they choose to study graphic design."
September 27, 2011 | 8 Comments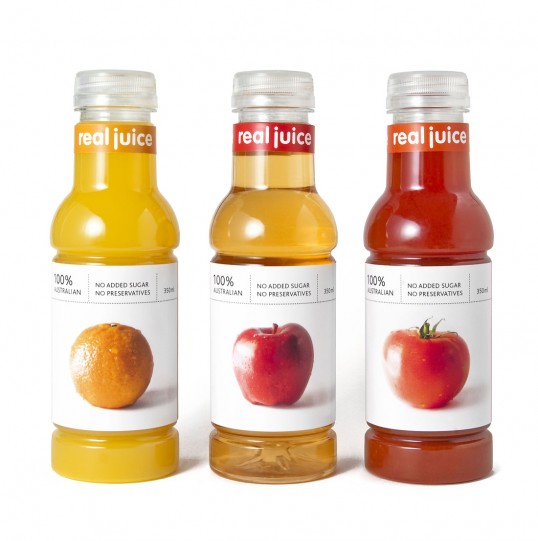 Designed by Julian Yeo | Country: Australia | Font: VAG Rounded
"The brand is named Real Juice with the idea of how the brand should be. That is friendly and subtly quirky. 'VAG Rounded' is used for the logotype to suit the characteristics of the brand. Real Juice is aimed at mid market consumers. I wanted to create a sense of familiarity and comfort by borrowing the fundamental aesthetics of real fruits. That is achieved through minimal and careful execution via photography and typography."
September 24, 2011 | 2 Comments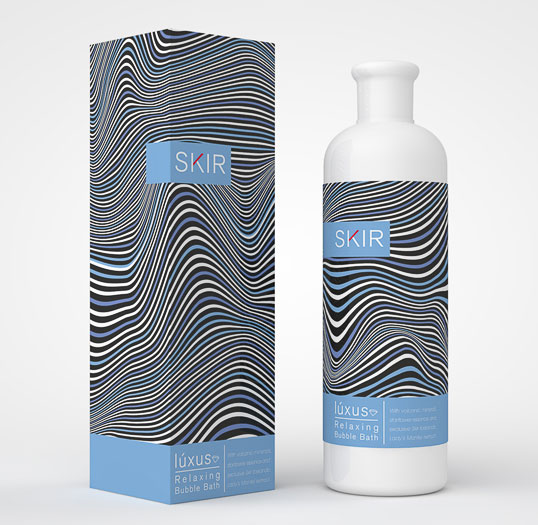 Designed by Denis Carroll | Country: Ireland
"A range of organic beauty products with volcanic minerals and aromatic essences.
The pattern I created is representative of volcanic sedimentary layers. It is used with variations of colour across the range. In turn, the product colour is representative of the aromatic essence inside."
September 17, 2011 | 1 Comment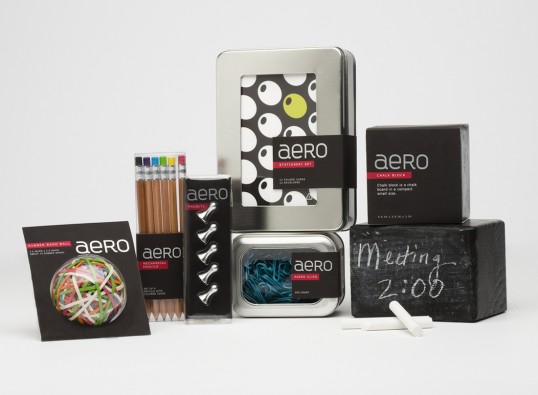 Designed by Caroline Saridewi, Gina Chang, Molly Weber & Sanna Luuka | Country: United States
"This project began with a question, If Target opened up a higher end store to compete with Crate & Barrell and WIlliam Sonoma, then how would they brand their products? Aero is the answer.
Aero is the line of branded house products that would be sold in Aero Stores. The line of departments are endless, however, we focused on office and performance products.
Aero store is targeted to deliver upscale quality home products and services in a friendly and sophisticated way. This store will be catered more to city dwellers and those who can choose to live a comfortable more rustic and modern design lifestyle. Aero's brand promise is to consistently deliver the highest quality, design forward products to our shoppers. Our commitment is to provide our guests with a superior shopping experience.
Taught under Michael Osborne at Academy of Art San Francisco."