October 1, 2011 | 5 Comments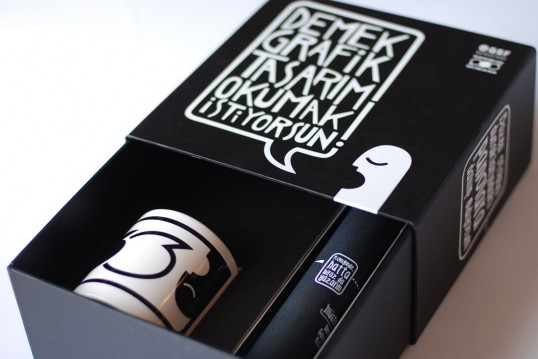 Designed by Senem Demirayak | Country: Turkey
"This is  a welcoming kit for the freshman students and potential students of Istanbul Marmara University, Graphic Design Department. It is a little box which includes a poster, notebook, mug, stickers and pins. The cover of the box, which is also a poster, is a brief and fun survey for students showing creative paths, if they choose to study graphic design."
September 27, 2011 | 8 Comments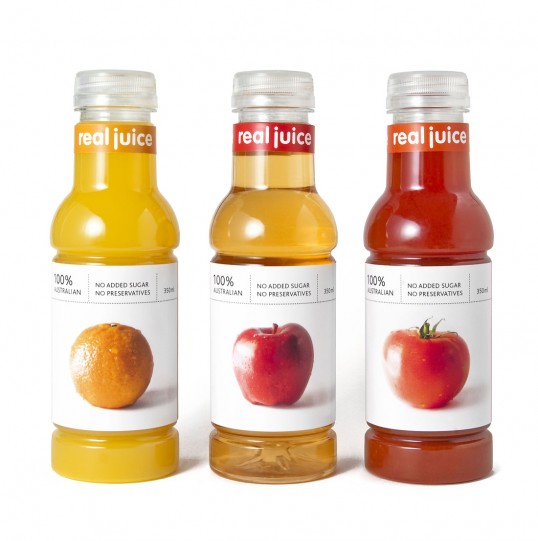 Designed by Julian Yeo | Country: Australia | Font: VAG Rounded
"The brand is named Real Juice with the idea of how the brand should be. That is friendly and subtly quirky. 'VAG Rounded' is used for the logotype to suit the characteristics of the brand. Real Juice is aimed at mid market consumers. I wanted to create a sense of familiarity and comfort by borrowing the fundamental aesthetics of real fruits. That is achieved through minimal and careful execution via photography and typography."
September 24, 2011 | 2 Comments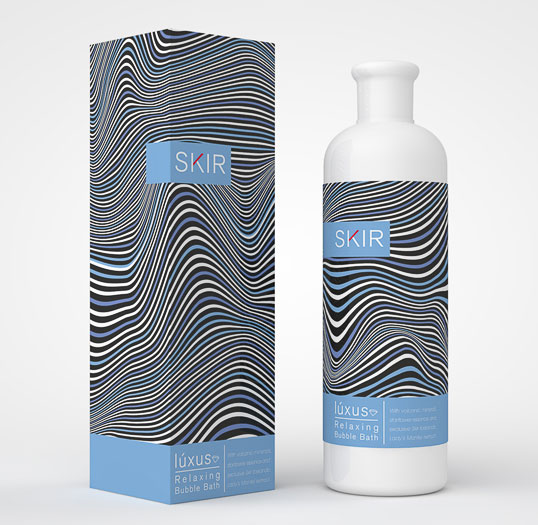 Designed by Denis Carroll | Country: Ireland
"A range of organic beauty products with volcanic minerals and aromatic essences.
The pattern I created is representative of volcanic sedimentary layers. It is used with variations of colour across the range. In turn, the product colour is representative of the aromatic essence inside."
September 17, 2011 | 1 Comment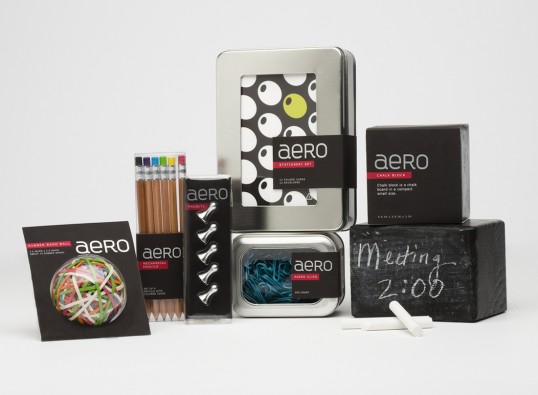 Designed by Caroline Saridewi, Gina Chang, Molly Weber & Sanna Luuka | Country: United States
"This project began with a question, If Target opened up a higher end store to compete with Crate & Barrell and WIlliam Sonoma, then how would they brand their products? Aero is the answer.
Aero is the line of branded house products that would be sold in Aero Stores. The line of departments are endless, however, we focused on office and performance products.
Aero store is targeted to deliver upscale quality home products and services in a friendly and sophisticated way. This store will be catered more to city dwellers and those who can choose to live a comfortable more rustic and modern design lifestyle. Aero's brand promise is to consistently deliver the highest quality, design forward products to our shoppers. Our commitment is to provide our guests with a superior shopping experience.
Taught under Michael Osborne at Academy of Art San Francisco."
September 16, 2011 | 5 Comments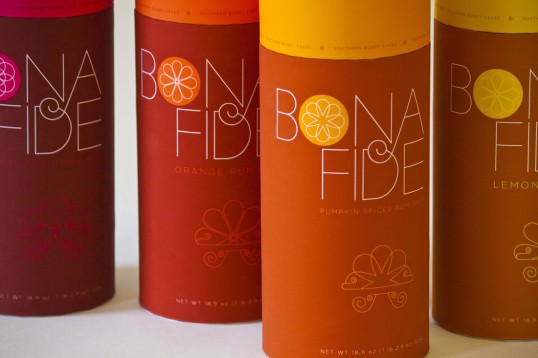 Designed Amy Nortman | United States
"Bonafide is a concept brand and product line that I named and created from scratch. The idea was to design a modern take on the tradition of Southern hospitality, creating a genuine Southern eating experience through beautifully handcrafted baked goods that anyone can access and enjoy, but taste as if ones own grandmother has baked them herself. The look and feel are designed to reflect this sentiment, and the illustrations to create a simple and friendly-fun, yet effective way to communicate."
September 15, 2011 | 15 Comments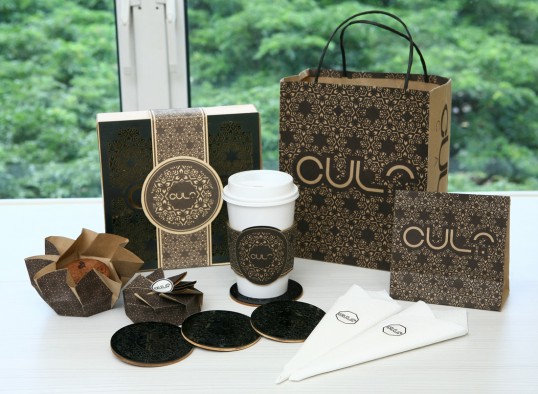 Designed by Brandon Sim | Country: Singpore
"As a part of my packaging class at Nanyang Polytechnic School of Design in Singapore we were asked to create a new cafe brand/identity and to design the packaging. The design was inspired by victorian patterns and laser cutting was used in making the coaster and the P.O.P. box.
September 13, 2011 | 8 Comments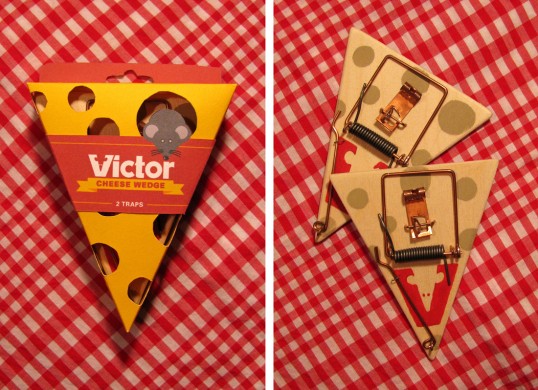 Designed by Kyle Hebert | Country: United States
"Cheese! This conceptual project draws inspiration from a mouse's favorite food to package itself in a unique and creative way. Giving the Victor brand a new and fresh look, the Victor Cheese Wedge would put a smile on the customers face at a time when it is most needed. Each package contains two wedge shaped mouse traps that can been seen through its swiss cheese inspired holes."
September 7, 2011 | 6 Comments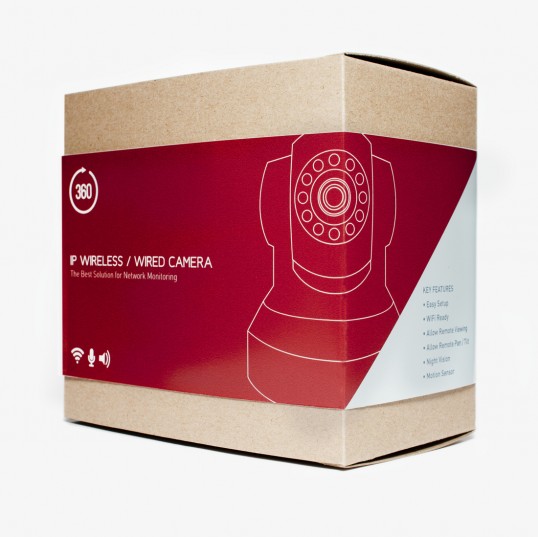 Designed by Andrew Jonathan & Elvina Evania | Country: Australia
"360 is a new line of IP security camera that connects via Wi-Fi, so the viewer can access the camera from a remote location on their laptop or smartphone. Its rotating feature informed the name and the logo of the product.
Since the client was low on budget, we decided to put the camera in a plain cardboard box, and put all the branding and the information about the camera on a separate sleeve that wraps the box. A low-cost solution while still maintaining visual aesthetic and the security of the product itself."
September 7, 2011 | 4 Comments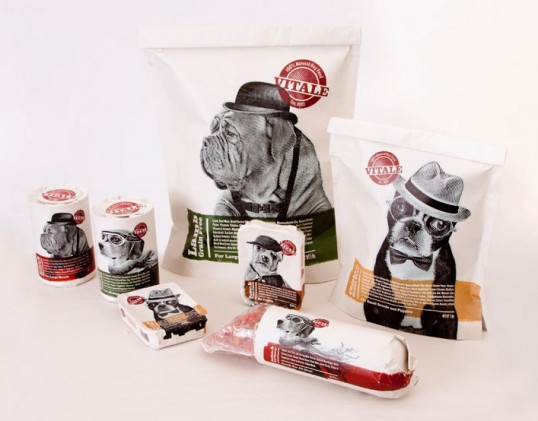 Designed by Sergey Grigoryan | Country: United States
"Vitale was a pet food packaging project. I designed a line of dog food for the animal lover who wants to feed there dog quality and nutritious and natural food. The whole line features the ingredients on the front with a characterized dog that personifies the pet as mans best friend. Butcher paper is also used to give the product a handmade/small batch and more natural feel."
September 6, 2011 | 4 Comments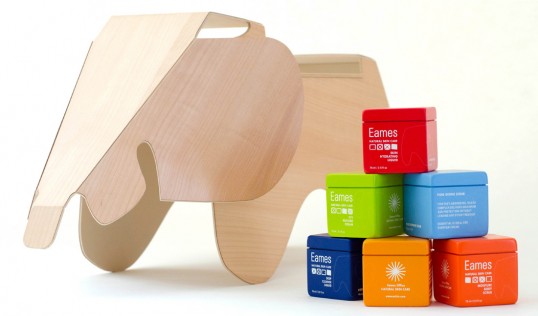 Designed by Anh Pham | Country: United States
"The Eames Office is dedicated to communicating, preserving and extending the work of Charles and Ray Eames. They feel that all three of those dimensions are important to keeping the office useful and vital. Charles and Ray's work was the result of a way of looking at the world—a design philosophy and process that is worth sharing in many different dimensions. They also believe that creating wholly new works is as consistent with that philosophy as restoring and distributing classic ones.
Overall I wanted to capture the Essence of Eames and their design philosophy, fun, and energy. As my exploration continued, my concept started to revolve around their Plywood Molded Elephant, patterns, and other modern toys.  As result from my research, I found the elephant to be the most unique, playful, and universally fun. It speaks to a broad audience of all ages, sexual orientation, or whether or not they know about Charles and Ray Eames.
This is skincare that can be left on the counter and gives that sense of sophisticated personified fun that Eames designs are known for."