April 28, 2011 | No Comments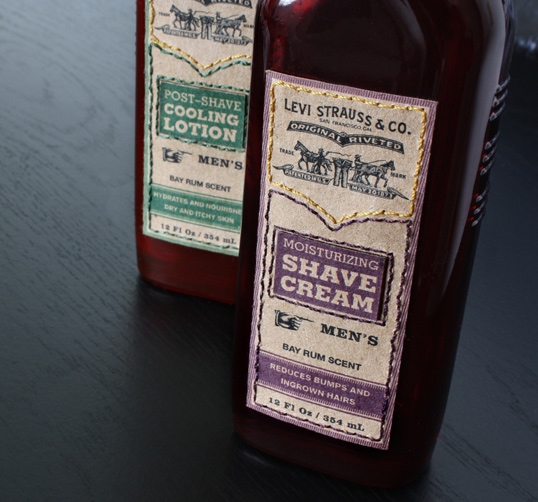 Designed by Lama Khayyat | Country: United States
"We were asked to create men's healthcare packaging for a well-known company for our choice, that didn't have one. I chose Levi's & Strauss.
My focus was on their iconic jean tag. I also used the stitching to my advantage by color coding different bottle products."
April 24, 2011 | 2 Comments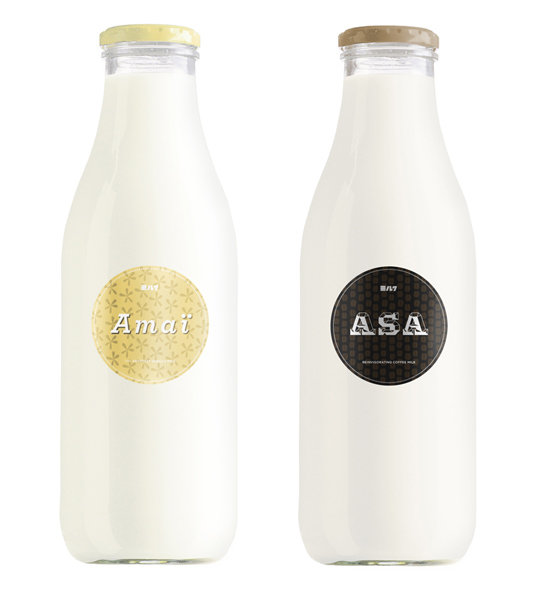 Designed by Michela Monterosso | Country: Italy
"I created a concept series of flavored milk with Japanese names. I imagined these bottles and cartons being sold in a cute artisan shop in Tokyo, maybe along with biscuits and teas.
I chose some Japanese words to represent the feeling of each milk. Amai (meaning sweet) for the vanilla one. Asa (meaning morning) for the coffee flavour milk. Shizuku (meaning drop) for strawberry. Midori (meaning green) for the green tea milk."
April 23, 2011 | 2 Comments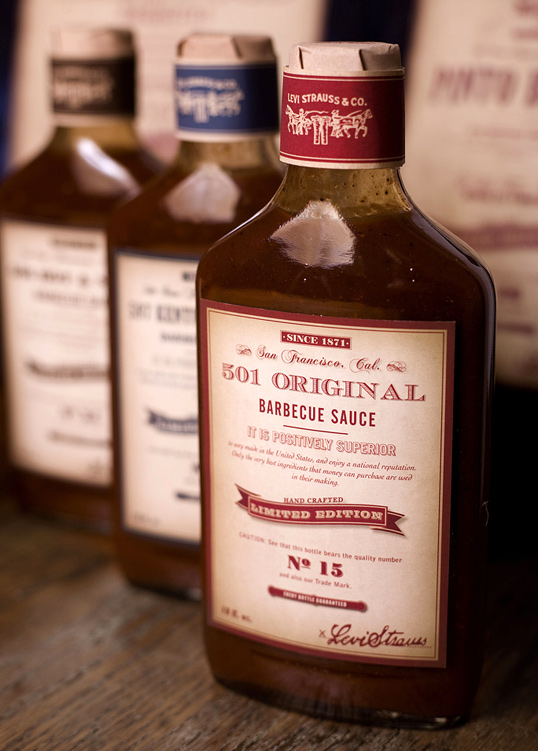 Designed by Sarah Rouse-Higgins | Country: United States
"The Levi Strauss Barbecue Sauce Project was an ode to the roots of the company. Before taking off with denim, they also sold dry goods. I used gold rush era advertisements as the inspiration for the labels. It was important to maintain the look of the company during that time while re-marketing it for a limited edition line of barbecue sauce."
April 21, 2011 | 4 Comments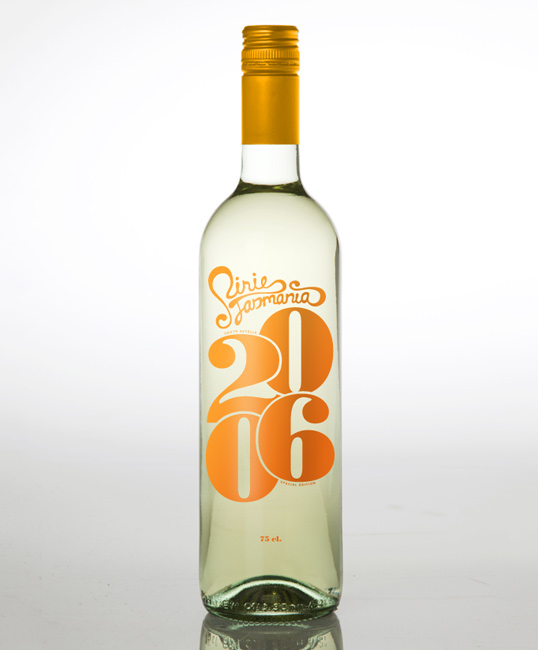 Designed by Magnus Henriksen & Amandus Bjerk | Country: Norway
"Pirie Tasmania is a wine producer located on the northern part of the Australian island Tasmania. The environment surrounding the vineyards are a beautiful mix of mountains, forests and rivers.
The typography-based decoration is inspired by the organic environment surrounding the vineyards."
April 18, 2011 | 2 Comments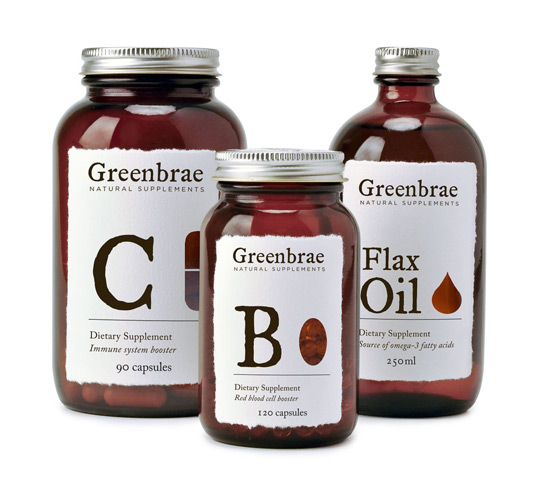 Designed by Ryan Chung | Country: Canada
"The brief: To create an identity for a line of vitamins sold in upmarket health food stores and organic markets. Design a logo and packaging.
The solution:The wordmark's hand-cut feel, paired with modern typography communicates quality. Deckle-edged labels with die cuts reveal the contents of the bottles. The warm brown of the bottles adds a nostalgic touch while protecting the contents from the sunlight."
April 17, 2011 | 3 Comments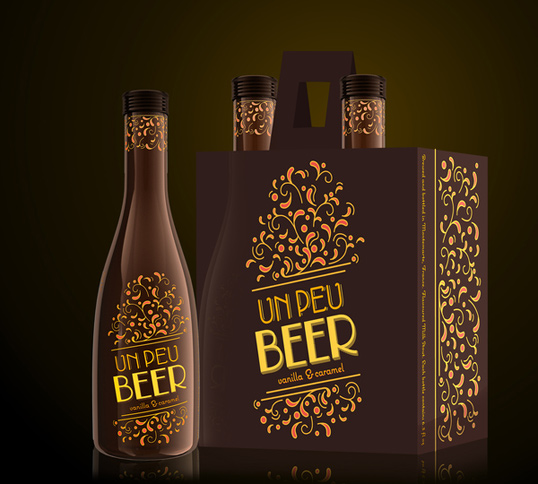 Designed by Sanyukta Kothari | Country: United States
"The dessert beer is called Un Peu, French for 'a little', which is exactly how an indulgence like this should be. It is bottled in small and slender 180 ml (6.3 fl. oz.) bottles, rather than the standard stubby 12 fl. oz. bottles, a size carefully chosen based on the unusual product category. It is also packaged in 2-packs, rather than 6-packs, as it is not boisterous frat-party beer meant to be consumed in giant quantities, but dessert beer, that calls for a more sophisticated and intimate drinking experience. Like a special date, with a close friend, or over fine conversation late into the night.
Drawing from the rich, warm colour palette of the Moulin Rouge and the ostentation, the label graphics depict the heady crescendo of flavours in the beer. The type is inspired by the French Art Nouveau typography of the late nineteenth century, and has been re-drawn and embellished to fit the modern context. The 2-pack has been designed to resemble a bag (similar to wine gift bags), perfect for gifting."
April 15, 2011 | 7 Comments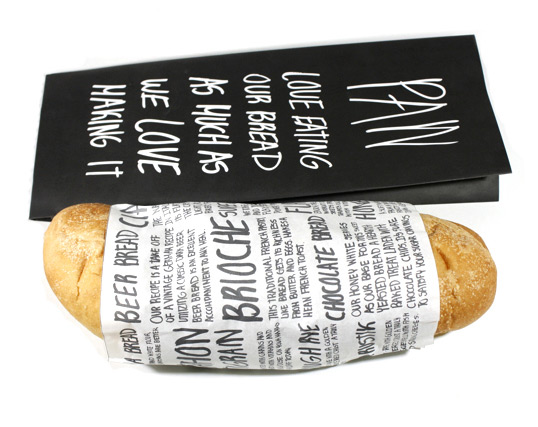 Designed by Leslie Ortiz | Country: United States
"Pan, originally an old record shop, is a bakery in Brooklyn, New York. Inspired by the bakery's location, I developed
two distinct solutions that reflect the influence of vinyl records and clustered, hand drawn street art."
April 12, 2011 | 7 Comments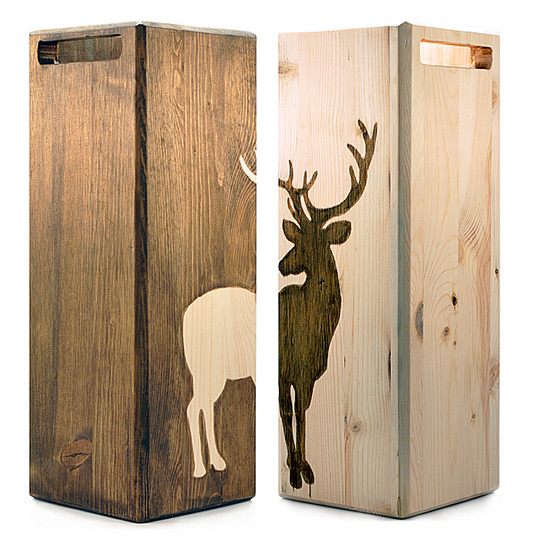 Designed by Erica Craig | Country: Canada
"A (fictional) winery in the Okanagan Valley wanted to create a unique and sustainable brand identity that embodied the youth and beauty of British Columbia.
The product is targeted towards males and females ages 25+. The whole inspiration behind the design of Kingswood stems the company wanting to create a sustainable brand. BC is known for it's bountiful forests and I wanted to capture that but in a freshly refined way. I created a brand that focuses on showcasing the quality of the product by using a timeless, gender-neutral design.
March 24, 2011 | 5 Comments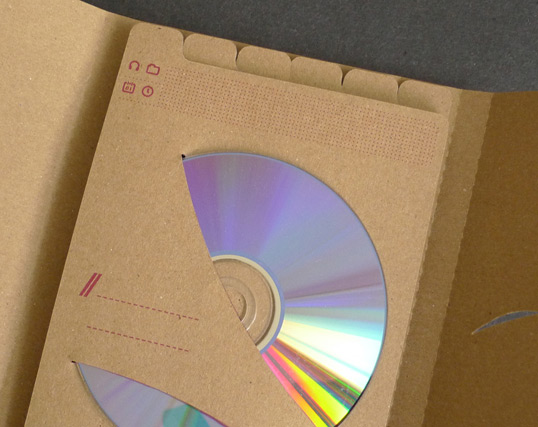 Designed by Oussama Mezher | Country: Canada
"Although CD and DVD formats will certainly be replaced in the near future, I worked on a classification system which reduces the handling of plastic cases and complex envelopes, gathering all of the discs into a standard sized DVD box. The material used is made of simple recycled kraft chipboard, uses no glue and is printed in one color. The design allows generous space for the identification and description of content."
March 22, 2011 | 6 Comments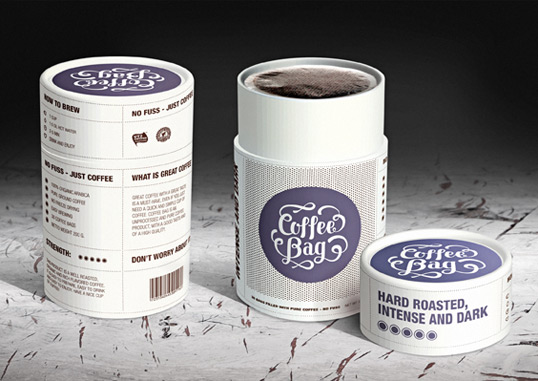 Designed by Sofie Ehlers | Country: Denmark
Coffee Bag is a fictitious brand of instant coffee which is packaged in individual mesh bags, and is brewed the same way you would tea.