February 2, 2011 | 3 Comments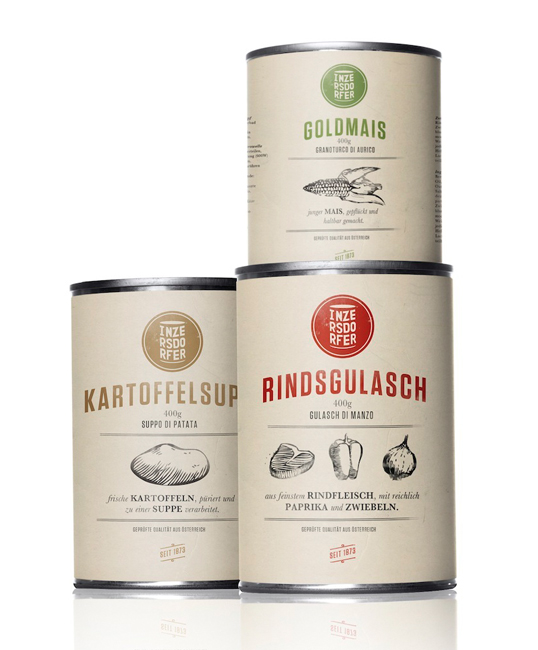 Designed by Michael Nagy | Country: Austria
"The assignment at Uni was to redesign the logo and packaging of Austrian canned food producer "Inzersdorfer" which is an iconic brand in Austria with its first factory built during the reign of the Austro-Hungarian Empire in 1870. Our deadline was 4 weeks after we had started the project.
My problem with canned food was that first of all, most of the logos and packaging looked very similar and hardly distinctive. Secondly it was trying to sell something on the package shot it didn't contain. Healthy food that also looks good when being served. Everyone knows that canned food is jam-packed with preservatives and flavour enhancers.
January 27, 2011 | 4 Comments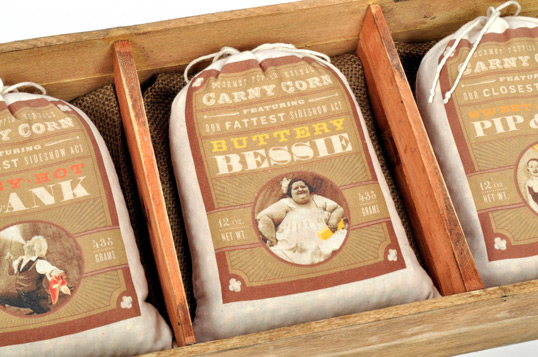 Designed by Theresa Decker | Country: United States
"The assignment was to design packaging and a carrier for three flavors of gourmet popping kernels called Carny Corn. I chose to do a Circus side show act theme including Buttery Bessie (worlds fattest woman), Firey Hot Frank (fire breather) and Sweet & Salty Pip and Pop (siamese twins). I used vintage broadsides as typographical inspiration and manipulated black and white imagery for each label. The bags are printed canvas and are held in a custom made wooden crate with transferred typography."
January 21, 2011 | 5 Comments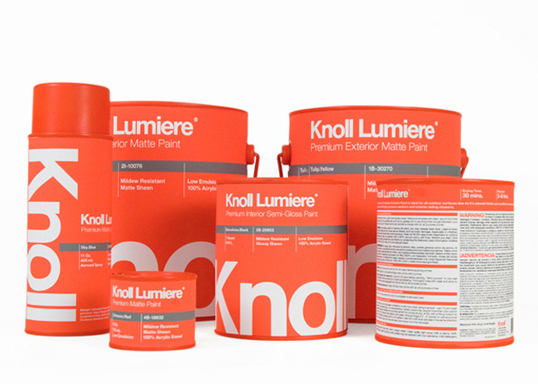 Designed by Kristin Agnarsdóttir | Country: United States
Kristin recently graduated with an M.F.A. in Graphic Design from the Academy of Art University in San Francisco, California. The program emphasized conceptual and critical thinking alongside typographic excellence, visual storytelling and solid craft skills.
January 19, 2011 | 1 Comment
Designed by Jenny Pan | Country: United States
Jenny Pan is currently a graduate MFA graphic design student at Academy of Art University. There's no doubt that she has a bright future as a professional designer ahead of her.
January 18, 2011 | 4 Comments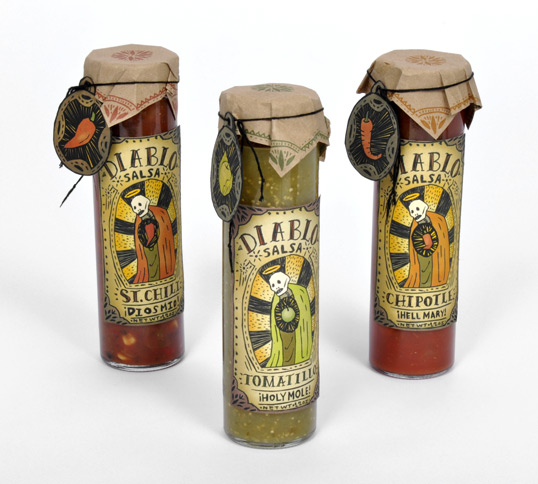 Designed by Kelly Thorn | Country: United States
"The assignment was Diablo Salsa and Tortilla packaging, and it had to have a Mexican feel. I decided to use Catholicism in Mexico for inspiration, and found some Patron Saint candles to work off of. This is the final product."
January 17, 2011 | 1 Comment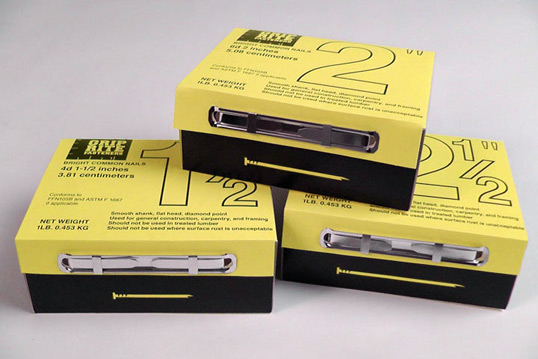 Designed by Josh Carter | Country: United States
"The concept for the project was to re-design an existing package line that we found consumer unfriendly. I picked Grip Rite Fasteners because I didn't think the design was as functional as it could have been. The logo also lacked creativity and grammatical correctness. The current Grip Rite Fasteners logo spells fasteners with an apostrophe (Fas'ners). I feel like I improved the functionality of the box by making the dimensions of the nails large and clear on the front. I also added a fastening mechanism on the front that I think looks clean and makes the box able to be closed conveniently."
January 14, 2011 | No Comments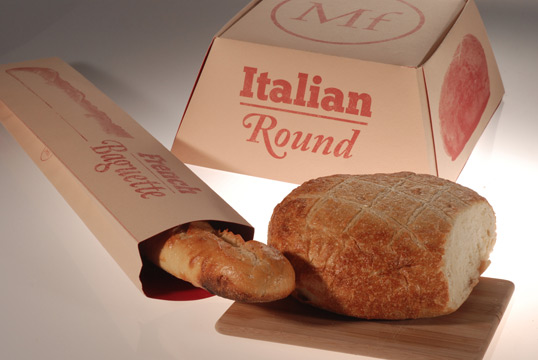 Designed by Matthew Knudsen | Country: United States
"Packaging for proposed artisan bread store, Motherloaf, derived from the bread recipe of the same name, but brought up connotations of the rough and tumble gold rush era of the mid-1800s in the US. With that idea in mind, the packaging shape referenced gold bullion bars, and I wanted all imagery to have a rough, lithographic feel of the printing processes of the era."
January 10, 2011 | No Comments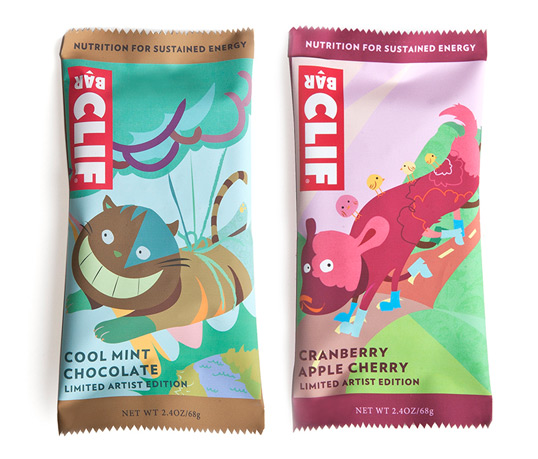 Designed by Heesun Kim | Country: United States
"Artist Edition Clif Bar: The goal was to create a limited artist edition Clif Bars for two of the flavors. As seen by "Cool Mint Chocolate" and "Cranberry Apple Cherry" flavors, the color palette reflects on the flavors. The concept was to show ordinary animals doing extraordinary things with the help of Clif Bars."
January 6, 2011 | 9 Comments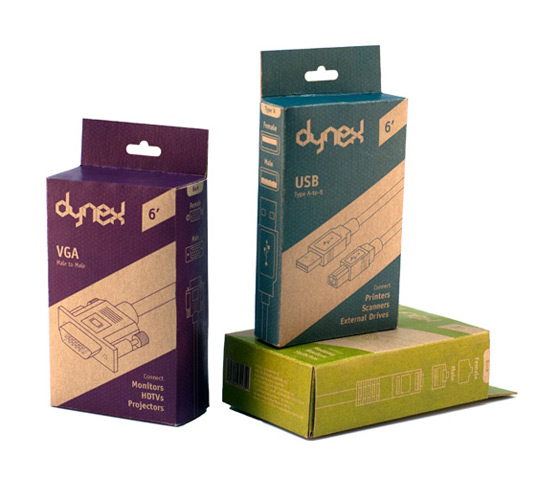 Designed by Mark Johnson | Country: United States
"One of the five in-store brands living inside of Best Buy, Dynex has had an aesthetic following that looks like it fell out of 1989. Looking to revitalize the Dynex brand, I decided to start from the ground up, using an iso-grid as a foundation. In order to revitalize the brand I introduced a new logo as well as new reduced packaging, which contains large and easily identifiable technical drawings."
January 3, 2011 | 2 Comments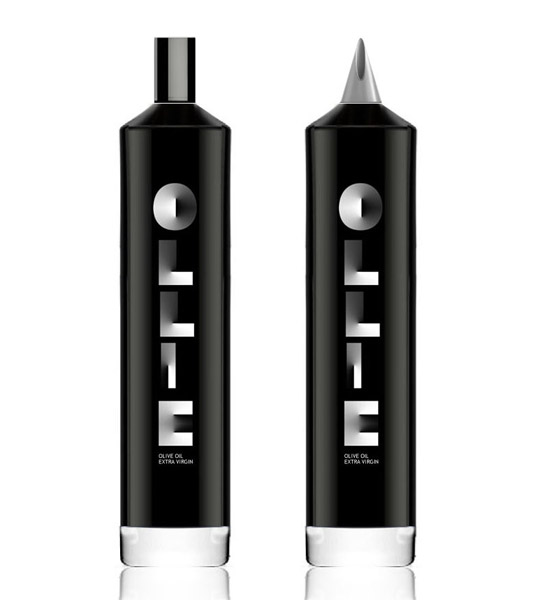 Designed by Alexandr Chernov | Country: Russia
Ollie Olive Oil concept by British Higher School of Arts & Design in Moscow student Alexandr Chernov.