January 3, 2011 | 2 Comments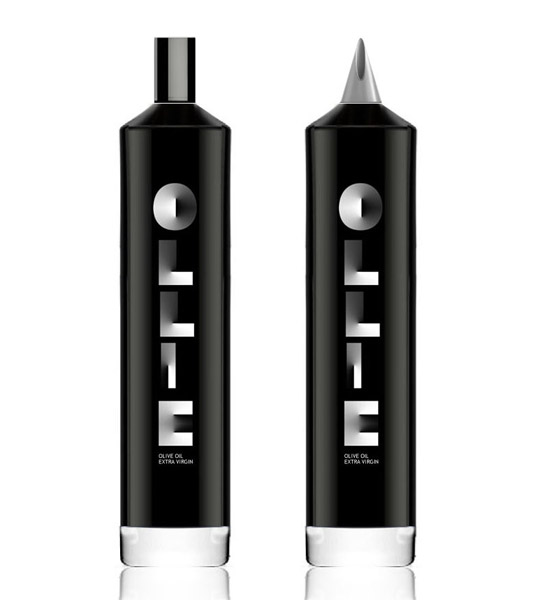 Designed by Alexandr Chernov | Country: Russia
Ollie Olive Oil concept by British Higher School of Arts & Design in Moscow student Alexandr Chernov.
December 30, 2010 | No Comments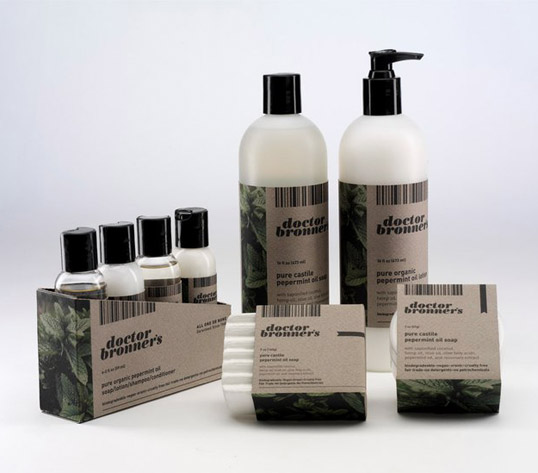 Designed by Tyler Hamilton | Country: United States
"Dr Bronner's liquid soap, lotion, bar soap, body balm, and 4 pack sampler of shampoo, conditioner, soap, and lotion."
December 28, 2010 | No Comments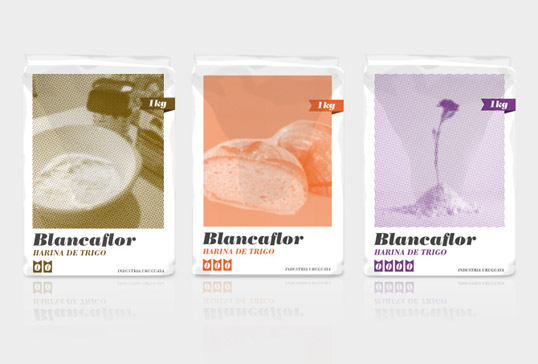 Designed by Martín Azambuja | Country: Uruguay
"The project was to design new packaging of flour for people who like cooking. I decided to use two colours and a reticle picture."
December 26, 2010 | No Comments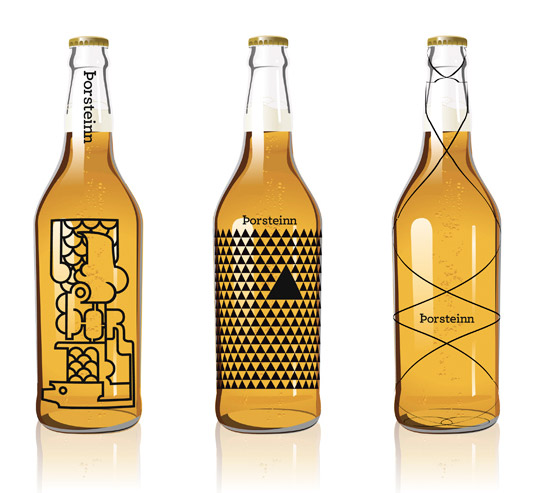 Designed by Thorleifur Gunnar Gíslason | Country: Iceland
"This beer brand concept was born on a sunday night at school where we were supposed to make a brand for a micro-brewery. The name is traditional Icelandic name that could be loosely translated into "thirsty one".
The concept is a simple one. One beer, 10 different bottle designs by 10 different designers. The design would be changed annually. The design could be put on beer glasses as well. The design is limited to black graphics on a 33cl glass bottle.
This was the result from collaboration between three graphic design students at the Iceland Academy of the Arts, Thorleifur Gunnar Gíslason, Geir Olafsson and Hlynur Ingolfsson."
December 24, 2010 | 1 Comment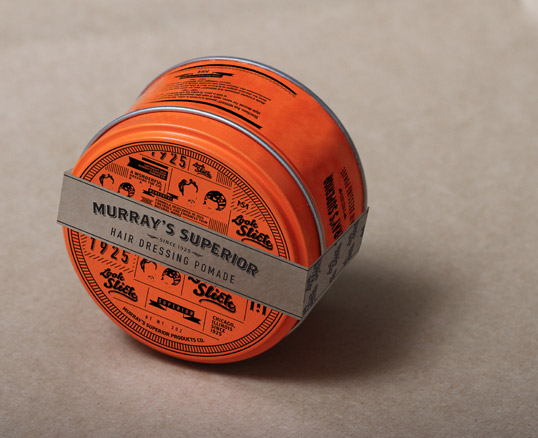 Designed by Jadyn Klassen | Country: Canada
"This is a repackaging design of Murray's Superior Hair Dressing Pomade.
I decided to keep the orange tin because of the equity that it holds. I have focused on the history of the brand through type, illustration and slogans that have been collaged into the design on the tin. This was a project that included a new logo as well as a campaign."
December 21, 2010 | 1 Comment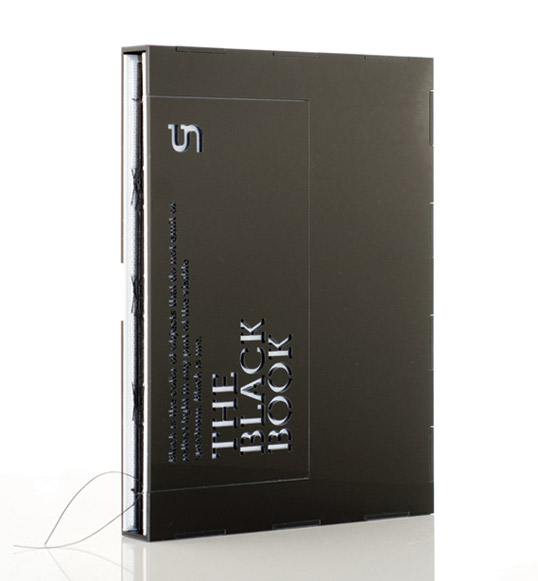 Designed by Wai Lun Wong | Country: Australia
"UN – The Black Book. "UN" which is extracted from the word "unusual". The content pages have been made with black paper and printed in black. In terms of the concept of the case, it has been designed as the relationship of structure between U and N."
December 17, 2010 | 1 Comment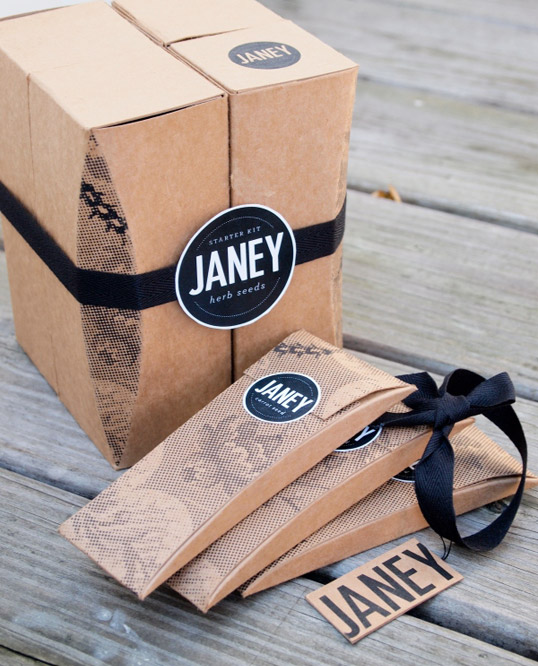 Designed by Erin Mercurio & Audrey Raudabaugh | Country: United States
"A flexible identity/packaging system created in collaboration with Audrey Raudabaugh for a brand we created, Janey. Inspired by the name Johnny Appleseed, we wanted to create a line of at-home gardening products that filled a marketing void we found for the young, independent woman."
December 15, 2010 | 6 Comments
Designed by Krisna MacDonald | Country: United States
"Humphrey Bow Ties was a project for my production class where we had to package an everyday item (I created the brand myself). The box is constructed out of chipboard with gold paper on the outside and velour paper on the interior to mimic velvet. There are four different styles of bow ties and endless amounts of pattern options. Each bow tie also comes with a tag which describes what you can wear with each style of bow tie (for the bow tie newbies)."
December 13, 2010 | No Comments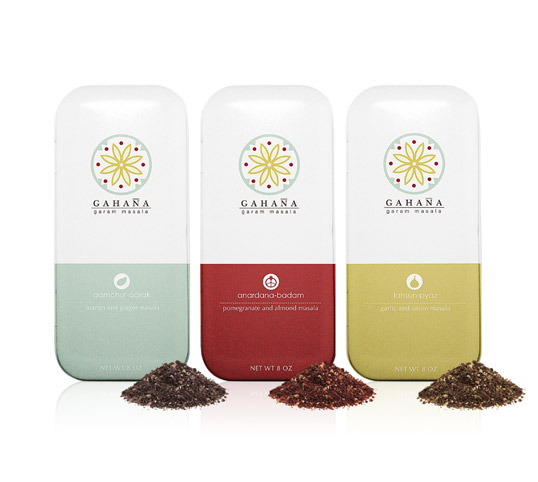 Designed by Christopher Vicente | Country: United States
"Gahaña is a line of Indian spice mixtures (masala) created for a branding and packaging project. This lines of spices consist of three mixed flavors: mango/ginger, pomegranate/almond and garlic/onion. In this project I tried to focus on designing something that's normally very traditional looking and giving it a more contemporary feel. Flavor identification was also very important when it came to the branding of this product. The colors as well as the flavor symbols were the two main things that I used to set the three flavors apart while making sure that there's continuity within the line of products."
December 7, 2010 | 1 Comment
Designed by Bethany Heck | Country: United States
"The Eephus League is a website dedicated to preserving baseball minutiae, including photographs, statistics, and trivia. The project also features a merch line, including a scorekeeping set, pencils, pins and a celebratory cigar set."