September 18, 2010 | No Comments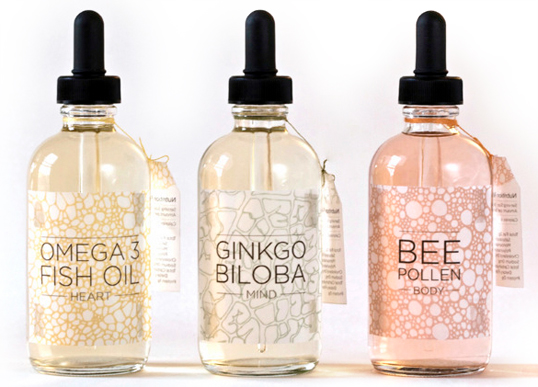 Designed by Sarah Cespedes | Country: United States
"Heart, mind, & body vitamins are geared towards people who are interested in natural supplements. The packaging is slightly transparent in order to highlight the beauty of the natural products. The products are in liquid form for people who don't want to spend their days taking a lot of pills. The patterns on the labels abstractly reflect the different systems of the body that the particular vitamin benefits. The color palette is soothing and pleasant which gives the user a feeling of ease and assurance that the supplements they're taking are pure and natural."
September 17, 2010 | No Comments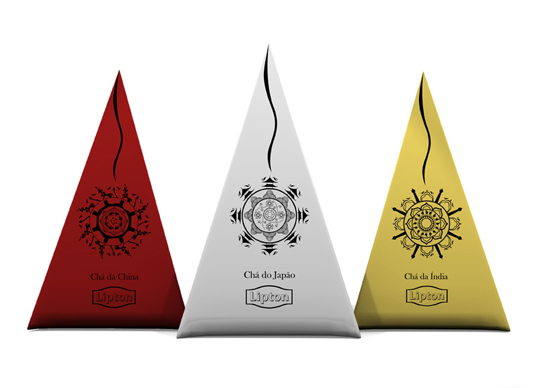 Designed by Joana Costa | Country: Portugal
"After a search of the origin of tea, including the legend of it's origin came the concept of this range entitled "Orient Tea | The Origin of Tea." Three varieties of tea are inspired by the three legends of tea; China Tea, Japan Tea and India Tea.
The graphic composition of the packaging was designed using cultural elements characteristic of each country."
September 15, 2010 | No Comments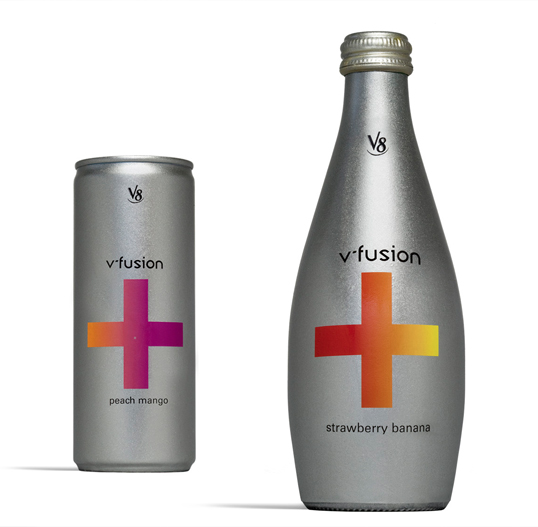 Designed by Jamie Prendergast | Country: United States
"This redesign of V8′s V-fusion packaging was part of an assignment for an Advanced Packaging class. The name fusion suggests technology and science, so I redesigned the logo and packaging to convey a more high-tech and modern feel. For the packaging, I used a plus sign as the main element to reflect the positive benefits of the product and the wide variety of fruit and vegetable juices that come in the beverages. The colored gradients on the plus signs correspond to the flavors of the product."
September 14, 2010 | 4 Comments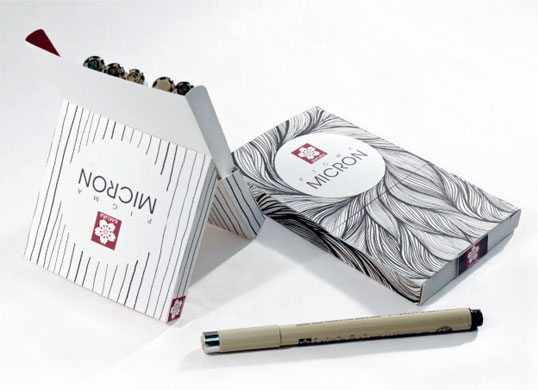 Designed by Koji Minami | Country: United States | Font: ITC Avant Garde Gothic
A redesign to increase the functionality and re-use value of the packaging, which displays the qualities of the product itself.
September 9, 2010 | 1 Comment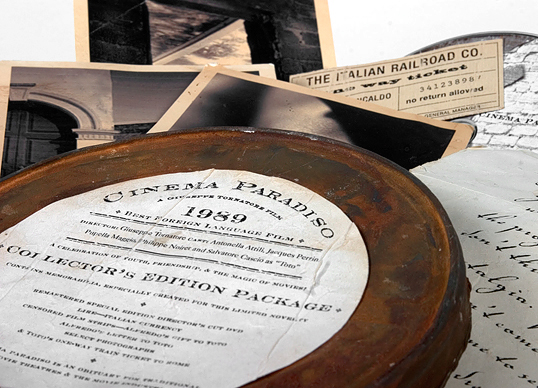 Designed by Nitin Budhiraja | Country: United States
"Special edition DVD set, inspired by the movie Cinema Paradiso—a nostalgic film that evokes a feeling of love and passion through the bonds which the characters share, and the simple lifestyles of rural Sicilians. The music is a masterpeice in its own right, and so this package takes parts of the movie as key points to garner a sense of warm antiquity, that is exotic yet so familiar and human."
September 8, 2010 | 8 Comments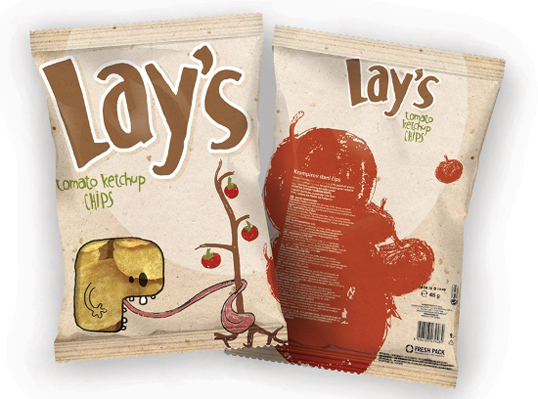 Designed by Tomislava Sekulić | Country: Serbia
"I made this packaging and logotype for "Lays" chips as a student assignment using kraft paper, playful characters and earth colors. It's recognizable, it stands out among all other snack bags, and brings extra fun for the parties!"
September 2, 2010 | 5 Comments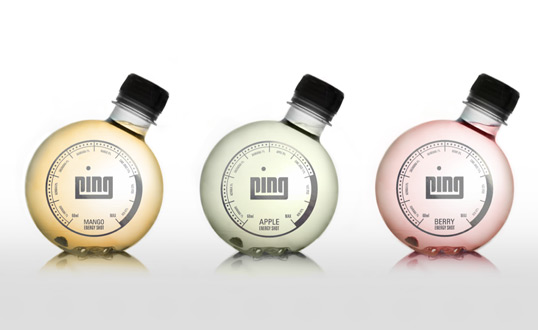 Designed by Anne Dahlin | Country: Australia
"Packaging made for a healthy energy drink illustrated like a speedometer showing all ingredients and % amounts in the front label. The idea for the product and design was create as part of an assessment brief."
August 31, 2010 | 1 Comment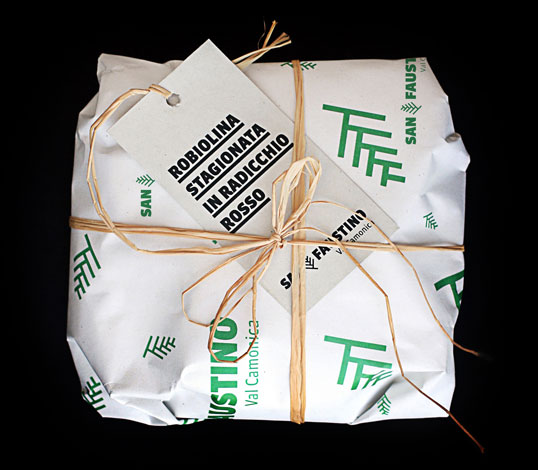 Designed by Gianluca Camillini | Country: Italy
"The logo that I've designed is from a primitive sign found in a paleolitic cavern in Val Camonica (Italy). I've created a texture with my logo to cover all of SAN FAUSTINO's products."
August 27, 2010 | 5 Comments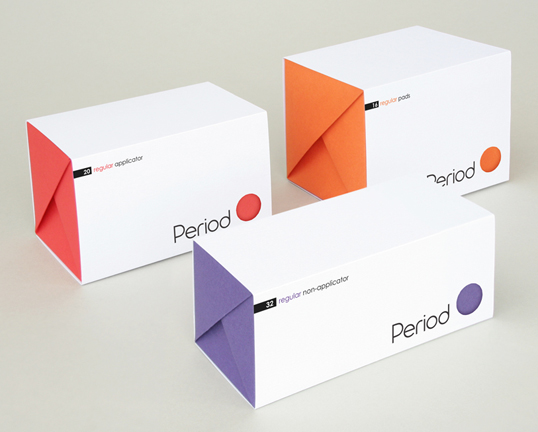 Designed by Kyle Tolley & Sarah Graves | Country: United Kingdom
"The aim of the project was to rethink and re-brand the sanitary protection product category ('Sanpros'), namely sanitary towels and tampons. A necessary purchase for women typically aged 12-55 years old. These products are mainly purchased by women and on occasion by men for women. The packaging should encourage the buyer to be confident of their purchase and not embarrassed. It should also be environmentally friendly and recyclable."
August 27, 2010 | 1 Comment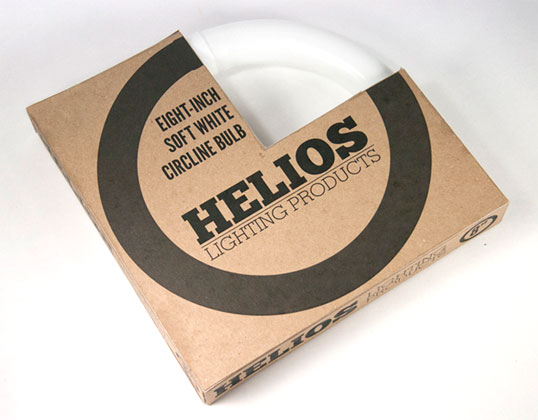 Designed by Cory Angen | Country: United States
"Packaging for a new lighting company, Helios Lighting Products. Helios features recycled packaging with simple, flat graphics to support their low-cost and low-impact on the environment. Packaging for current circline lightbulbs are less than interesting. This is an attempt to simplify the information and packaging, as well as showing off part of the physical product."