September 2, 2010 | 5 Comments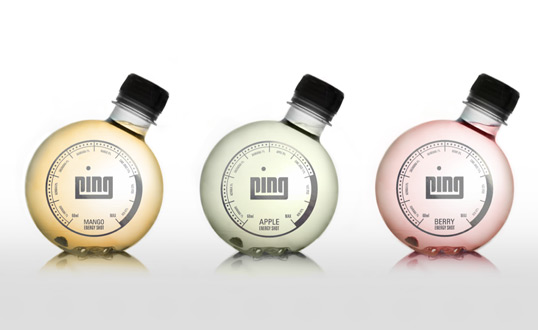 Designed by Anne Dahlin | Country: Australia
"Packaging made for a healthy energy drink illustrated like a speedometer showing all ingredients and % amounts in the front label. The idea for the product and design was create as part of an assessment brief."
August 31, 2010 | 1 Comment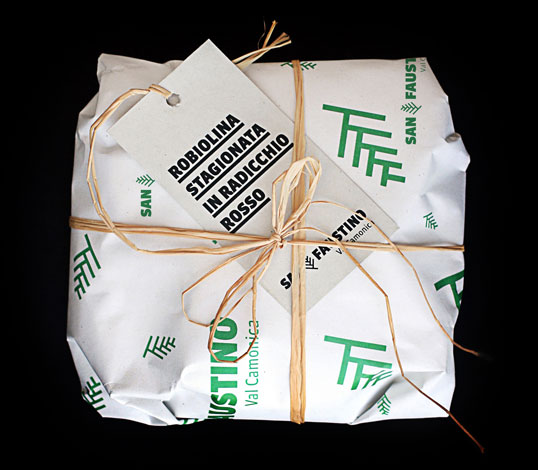 Designed by Gianluca Camillini | Country: Italy
"The logo that I've designed is from a primitive sign found in a paleolitic cavern in Val Camonica (Italy). I've created a texture with my logo to cover all of SAN FAUSTINO's products."
August 27, 2010 | 5 Comments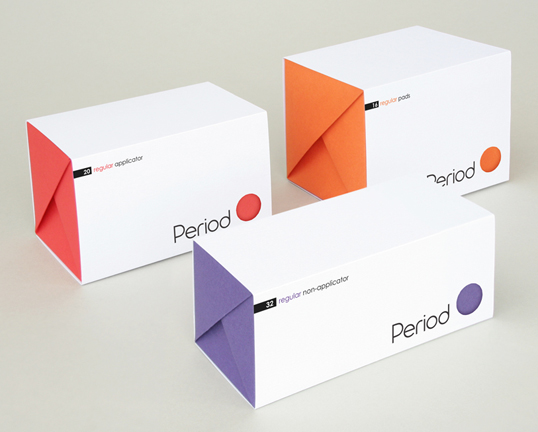 Designed by Kyle Tolley & Sarah Graves | Country: United Kingdom
"The aim of the project was to rethink and re-brand the sanitary protection product category ('Sanpros'), namely sanitary towels and tampons. A necessary purchase for women typically aged 12-55 years old. These products are mainly purchased by women and on occasion by men for women. The packaging should encourage the buyer to be confident of their purchase and not embarrassed. It should also be environmentally friendly and recyclable."
August 27, 2010 | 1 Comment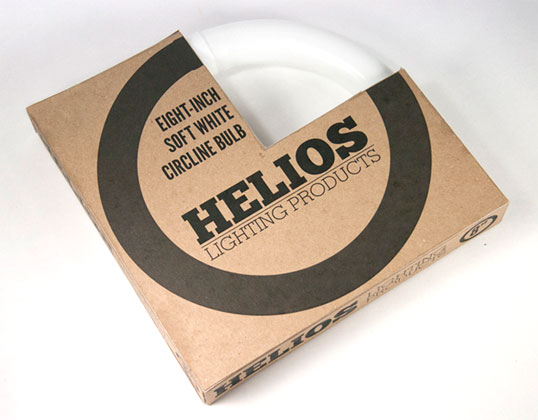 Designed by Cory Angen | Country: United States
"Packaging for a new lighting company, Helios Lighting Products. Helios features recycled packaging with simple, flat graphics to support their low-cost and low-impact on the environment. Packaging for current circline lightbulbs are less than interesting. This is an attempt to simplify the information and packaging, as well as showing off part of the physical product."
August 24, 2010 | 1 Comment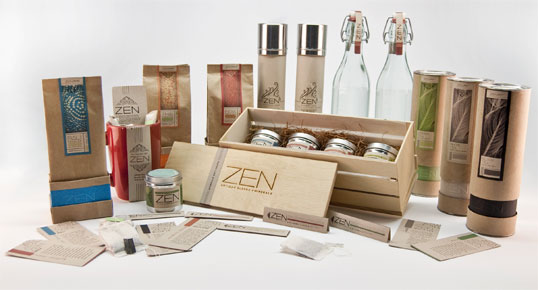 Designed by Kristen Nethen | Country: United States
"Zen Artisan Blends & Minerals is a cultural brand that expands in the coffeehouse and tea market. Its a brand that places its emphasis on using culture as a foundation for its products and uses organic materials to emphasize sustainability. A classic alternative to the organic coffee brands, Zen accentuates the Asian background without being cliche. Zen offers everything from coffee to home products to enhance the experience of drinking great coffee or tea within great ambiance."
August 21, 2010 | 10 Comments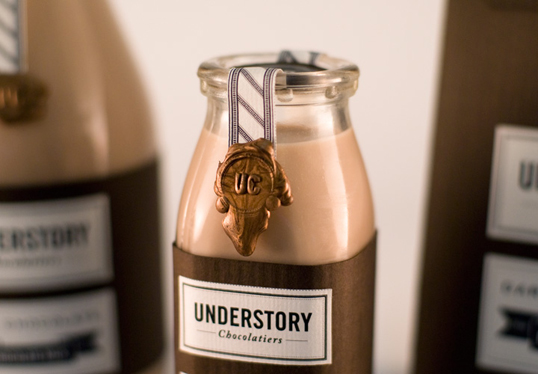 Designed by Mark Johnson | Country: United States
Some beautiful student work designed while Mark was at the Savannah College of Art and Design.
"Based in the understory of the Central American rain forest, Understory Chocolatiers is a company that cares about every step of the chocolate making process. Dedicated to making a great end product, Understory Chocolatiers takes every step into their own hands from bean to bar."
August 20, 2010 | 3 Comments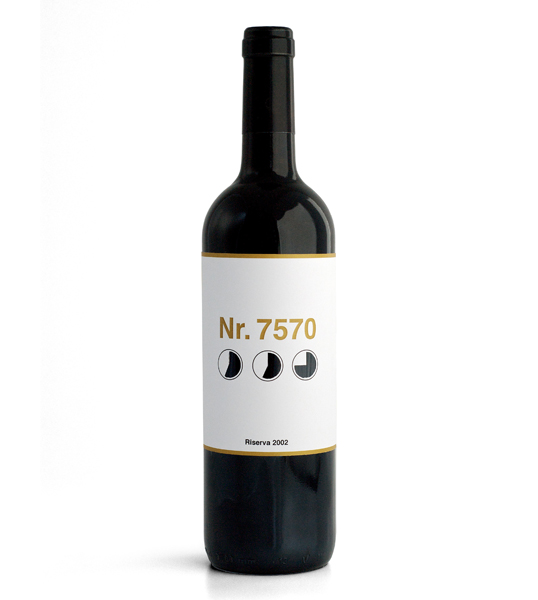 Designed by Sara Böttiger | Country: Sweden
"Redesign of an Italian wine called Salice Salentino. In Sweden it costs approximately 7€, which is fairly cheap. When I did the research I realized that many people don't always remember the name of the wine. They remember the taste, the design of the label, etc, but not the name. In Sweden you can only buy alcohol in places called 'Systembolaget'. Systembolaget uses numbers on all of their bottles to identify different wines. Sometimes it easier to remember numbers than names. I wanted to use that in my design and I wanted the design to be simple and clean. The three circles are symbols that 'Systembolaget' uses to tell customers how the wines taste, if it's round, rough, etc. The symbols on the label are diecut."
August 12, 2010 | 5 Comments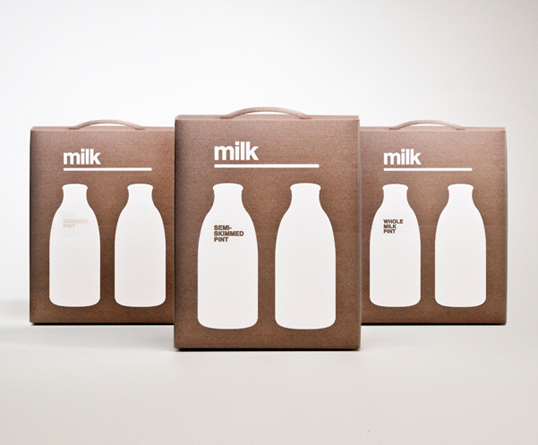 Designed by Darren Custance | Country: United Kingdom
"I have designed cardboard milk packaging for glass milk bottles. The idea was to use a minimalist approach, keeping the packaging uncluttered and to make a bold statement as to what the product was.
The different types of milk were in different colours to make them easily distinguishable, with the number of bottles on the front indicating the number of milk bottles inside the package."
August 12, 2010 | 12 Comments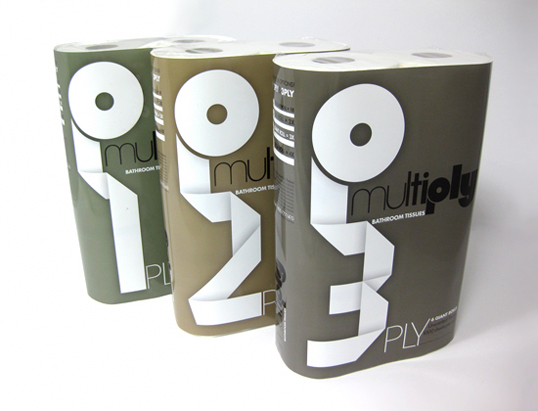 Designed by Ekta Mody | Country: United States
"The assignment was to design the branding and package for a challenging consumer product. I chose toilet paper as a majority of consumers including myself struggle most often to find the details of the thickness/quality on the product package. My research showed me that most existing packages focus on the brand name, soft colors and comforting graphics, thereby making it difficult for the onlooker to get important details regarding the product from a distance.
I named the brand MULTIPLY, as toilet paper is available in a variety of thicknesses or plies that increase the hygiene and comfort value. Attempting to solve the simple issue of convenience for the buyer, I decided to focus on the info graphic 1ply, 2ply and 3ply. This series of 3 packs clearly identifies each quality at a single glance on the shelf while indicating the product itself through the visual language."
August 10, 2010 | 7 Comments
Designed by Niklas Hessman | Country: Sweden
"Three Crowns Vodka is a new product in the line from Elkschnaps, Mariestad, Sweden. This was a assignment as a project in school from Elkschnaps. This is my contribution when they needed a new design for their new product."