August 9, 2010 | 9 Comments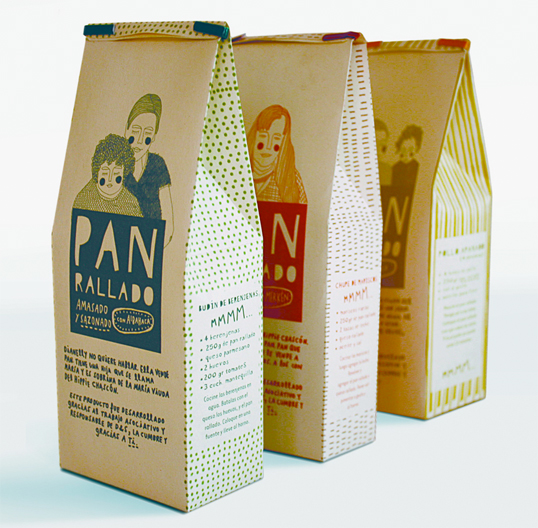 Designed by Fran Aldea | Country: Chile
"The objective is to make design a fundamental link among different disciplines to solve a problem observed in the informal sale of food. I propose the creation of grated bread from the surplus of production in the sale of bread on the highways of my country. These leftovers are currently thrown away. The project is also contributing to the inclusion of a lower income segment of society.
The idea of incorporating flavors to the bread responds to current market needs and to a diversification strategy. The flavors chosen were basil, garlic and merken (a Chilean spice)."
August 8, 2010 | 3 Comments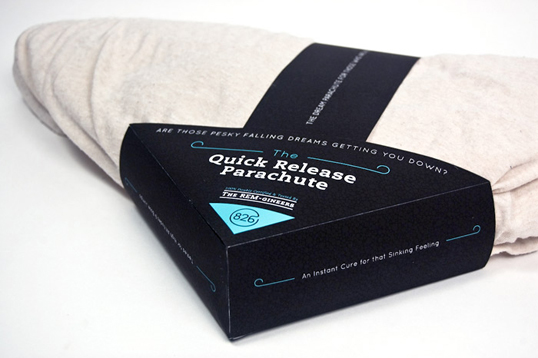 Designed by Bryan Connor | Country: United States
"This is my concept for a hypothetical extension of the 826 Valencia tutoring center and store for Baltimore called "The Stuff of Dreams."
Like the existing 826 stores, the 826 Baltimore store sells re-purposed and redesigned products around a theme. For "The Stuff of Dreams" all products sold can be employed to aid you during your active night of dreams."
August 3, 2010 | 4 Comments
Designed by Sophie Greve | Country: Germany
"Laundry Bag is a line of high class detergent. During research I found out that a vast amount of all detergent packaging is completely overloaded with colours, typography and additional information. The elegant design of "Laundry Bag" not only tells you for which fabric it is used, but also shows it. The letters are filled with different kinds of fabric to show immediately for what kind of material it should be used."
August 2, 2010 | 6 Comments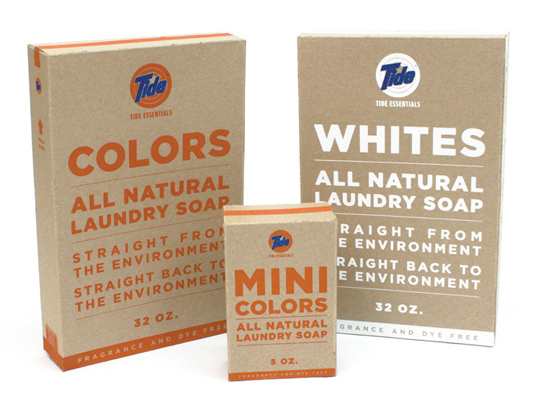 Designed by Stu Taylor | Country: United States
"Environmentally friendly laundry soap that uses only what is necessary to get your clothes fresh and clean while keeping the ecological impact low."
July 31, 2010 | 1 Comment
Designed by Phurbu Dolma | Country: United States
"This was a branding and packaging project for a luxury food line which carried exotic extracts. This particular line focused on floral extracts, (Rose and Lavender) which can be used in foods such as baking. Exotiqué emphasizes on quality, style, authenticity and needed a distinctive visual and structural style to evoke the brands personality and tone. The lasting message of the brand is to portray cooking as an art form and the fine ingredients you use to cook as the medium in which you create your artwork."
July 23, 2010 | 13 Comments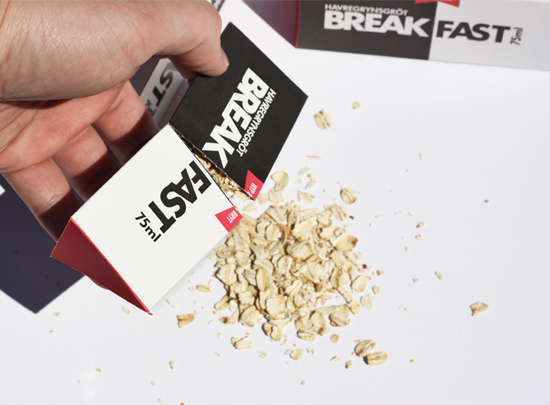 Designed by Niklas Hessman | Country: Sweden
"A kind of taste pack for oatmeal. This package contains the right amount of oatmeal with added sugar and salt. You break your BREAK FAST pack over a bowl, add water and cook in the microwave. Then you can tentatively serve with cold milk. The idea is to target a new audience that otherwise would not eat oatmeal, but also to those who are usually in a hurry in the morning and tend to skip today's most important meal, breakfast. Break it fast and have a BREAK FAST!"
July 23, 2010 | 3 Comments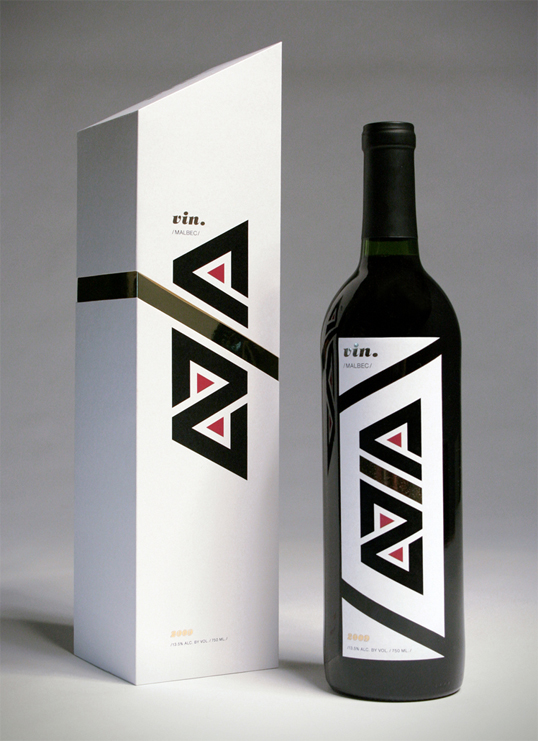 Designed by Adrian Gilling | Country: United States
"This project is a conceptual design for a Malbec wine packaging called "VIN". I chose to incorporate strong angles and metallics, and to work within a simplistic color palette to draw on the crisp nature of the wine."
July 20, 2010 | 4 Comments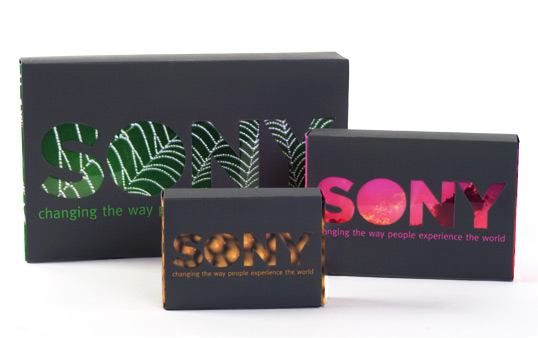 Designed by Jamie Prendergast | Country: United States
"I redesigned the Sony packaging for their Vaio, Cyber Shot and EX ear buds. While researching the company, I found a letter from the CEO to stockholders explaining that Sony products "change the way people experience the world." This statement inspired these packages, which have an outer sleeve with die cuts of the Sony logo and the product name on the back. On the inner boxes are images of nature that relate to the products inside. I wanted the packaging to be clean and simple, but still have an exciting and smart element that would accurately reflect the personality and functionality of Sony products."
July 19, 2010 | 10 Comments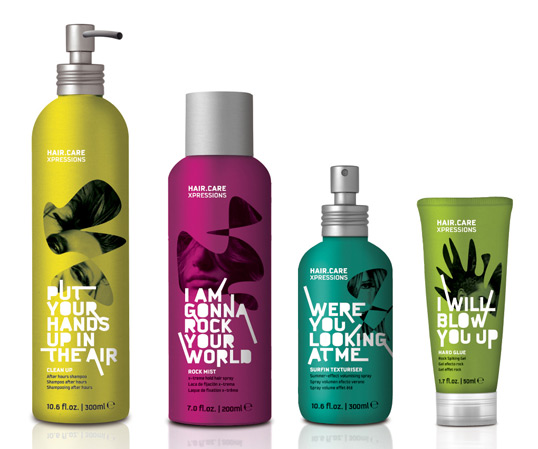 Designed by José Luis García Eguiguren | Country: Spain
"The main idea of this project was to create a pack that communicates an expression that describes an action or a pick up line. The expressions communicates directly to costumer inviting to experience something new. The lettering its created from the basic typography KAUTIVA and interacts with the pack, giving a modern and unique style. The abstract shapes and images evokes hair style mixed with the facial expression of the person. This product will target young people looking for a different hairstyle. It will will be printed on matte metallic containers. The limitations on this project was not to change the containers and the main name of the Brand (HAIRCARE)."
July 14, 2010 | 6 Comments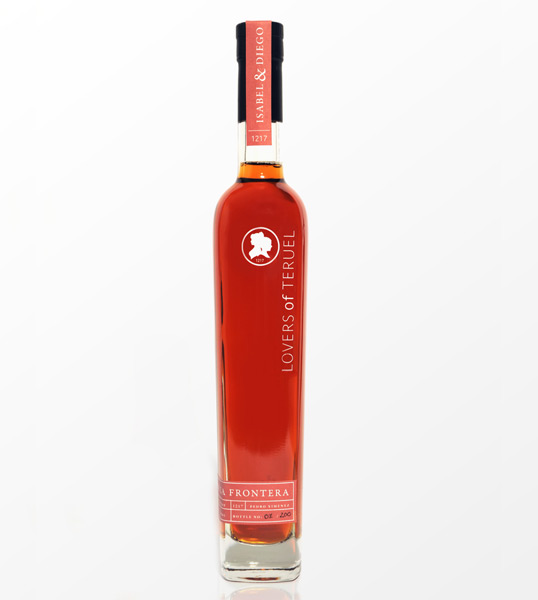 Designed by Osman Ozkara | Country: Australia
"This is a identity/bottle/label and packaging design for a Premium Limited Edition Sherry called 'Lovers of Teruel', targeted at wine & alcohol connoisseurs alike. Buying wine and other expensive alcohol is a very personal experience, the buyer comes in, touches and feels the bottle, gets up close and personal with the whole personality of the design and it is often a deciding factor in which they choose. However, giving the wine a name wasn't enough, I wanted to make it personal, have historical value, and tell a story.
The name Lovers of Teruel is based on the Spanish romance story that is alleged to have taken place in 1217 in the city of Teruel, between two lovers Diego & Isabel.