July 14, 2010 | 6 Comments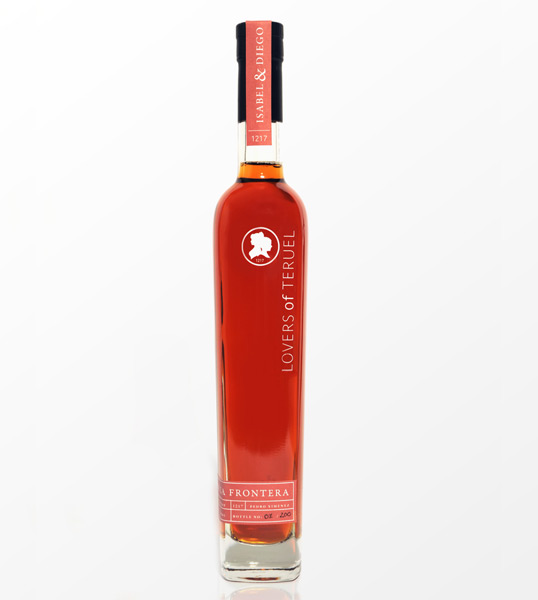 Designed by Osman Ozkara | Country: Australia
"This is a identity/bottle/label and packaging design for a Premium Limited Edition Sherry called 'Lovers of Teruel', targeted at wine & alcohol connoisseurs alike. Buying wine and other expensive alcohol is a very personal experience, the buyer comes in, touches and feels the bottle, gets up close and personal with the whole personality of the design and it is often a deciding factor in which they choose. However, giving the wine a name wasn't enough, I wanted to make it personal, have historical value, and tell a story.
The name Lovers of Teruel is based on the Spanish romance story that is alleged to have taken place in 1217 in the city of Teruel, between two lovers Diego & Isabel.
July 8, 2010 | 3 Comments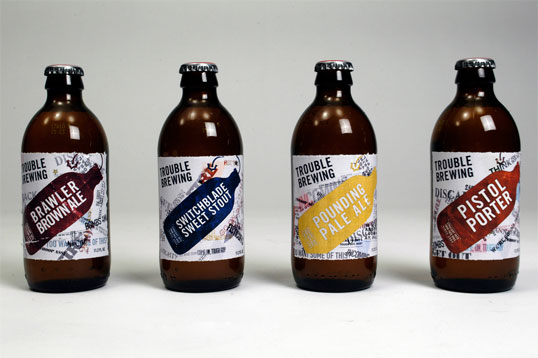 Designed by
Joe Montefusco | Country: United States
"My class was asked to design the identity (and any subsequent packaging needed) for any company of our choosing, invented or existing. I have been interested in designing my own brewery identity for a pretty long time, so I decided to create Trouble Brewing Co.
The idea behind this invented brewery was it would be a really intense kind of badass punky small brewery located in Seattle, WA. To achieve this look, I implemented a series of various techniques meant to reference the aesthetic of rock gig posters. I wanted Trouble Brewing to have a humorously over the top confrontational edge, so I tore the edges of labels and used type and various phrases to create that feeling."
July 8, 2010 | 4 Comments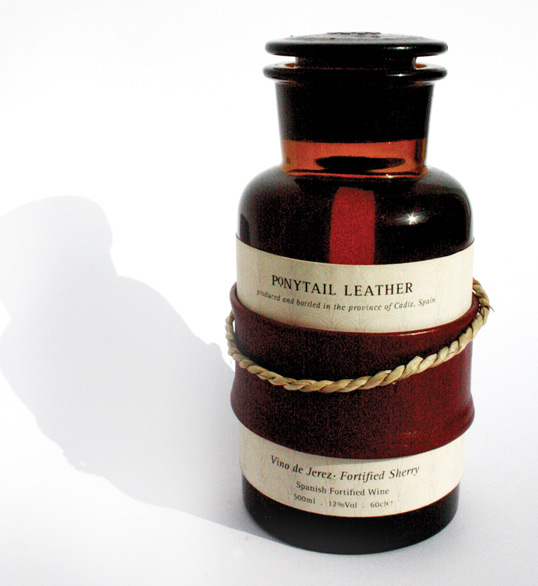 Designed by Lauren Elise Cassar | Country: Australia
"Ponytail Leather Sherry is a premium quality Sherry. The bottle and label are designed to encapsulate it's Spanish origins; employing a subtle Spanish pattern and a regal dark leather to represent the quality of the product."
July 5, 2010 | 2 Comments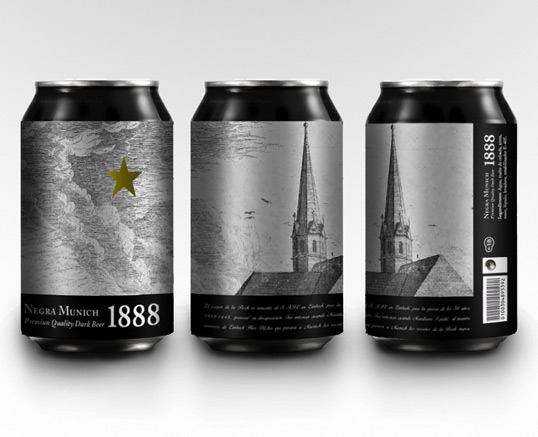 Designed by Erik G. de Lopidana | Country: Spain
"Packaging design for a new dark beer from the spanish company Estrella Damm. One of the mandatories was that it had to be a premium beer and that the company's golden star should appear. During research about the history of beer, I found out that the recipe was developed in Munich in 1888 and I based my whole creative project around that fact."
July 1, 2010 | 6 Comments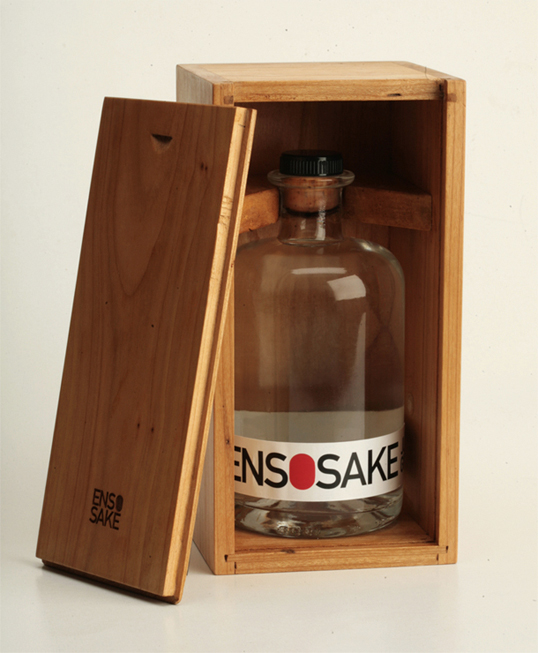 Designed by Milan Petrovic, Nevena Zecevic, Marija Milenkovic & Marina Rajic | Country: Serbia
Student work for a fictional Japanese food brand, Enso.
"This project consists of packaging for sake, noodles, rice, tea, sauces, spices and sushi- all traditional Japanese products. We spent a lot of time researching the subject and thinking about Japanese design, culture and art. Japan has always been our inspiration and this is sort of an homage to that beautiful country."
June 30, 2010 | 4 Comments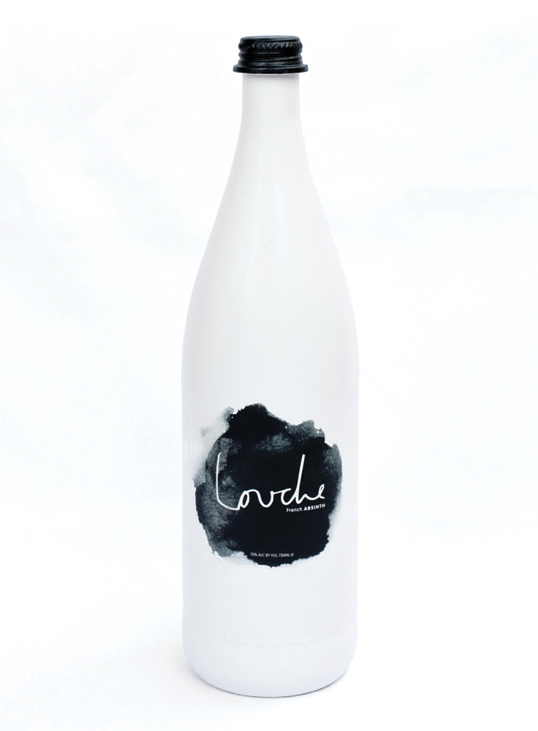 Designed by Holly Canham | Country: Australia
Louche Absinth is a fictional absinth product, created to appeal to premium spirit buyers. The packaging design was influenced by the bohemian culture during the 19th Century in Paris. The watercolour spot is a link to the writers and artists who were famously known to drink absinth during this time. The bottle is coloured a milky/beige as a reflection of the name 'Louche' (being the milky essence that forms in the drinking ritual) as well as giving a 'secretive' feel.
June 28, 2010 | 7 Comments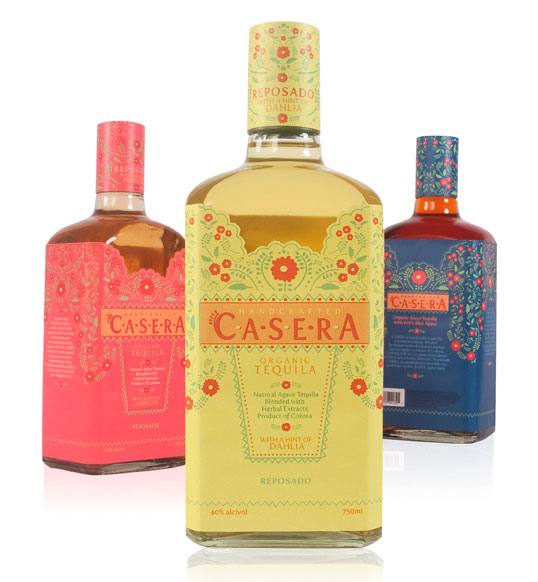 Designed by Misako Ishida | Country: United States
"Casera is a line of small batch tequila handcrafted by women in a small town in Mexico. Traditional Mexican clothes and patterns were incorporated into the design to engage the tequila-buying women."
June 26, 2010 | No Comments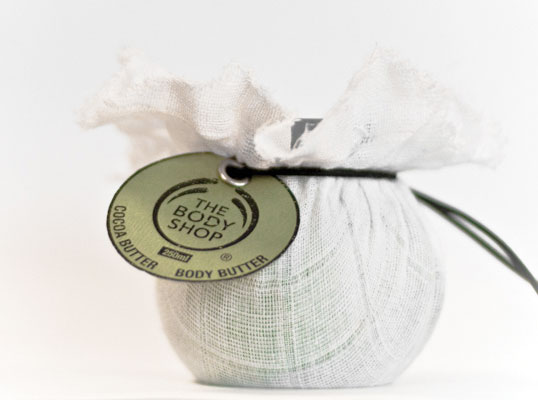 Designed by Kelvin Farrell & Jason Cartwright | Country: United Kingdom
"Instead of using unnecessary packaging we wrapped the product in a muslin cloth which doubles up as a flannel to clean/dry your hands. The product information is displayed on a small, neat label (front/back) around the neck of the jar."
June 24, 2010 | 15 Comments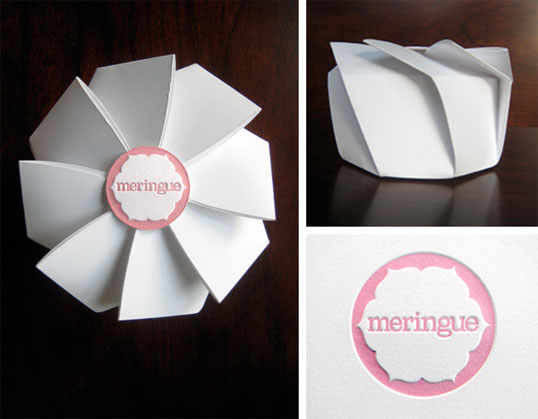 Designed by Samira Khoshnood | Country: United States
"Identity and package design for Meringue, an upscale dessert boutique, seeking to capture the airy whipped quality of meringue, the main ingredient in most of the store's pastries. Three types of packaging highlight the form and color of meringue cookies and macarons, two of Meringue's signature sweets.
The origami-inspired cookie box emulates the folds and peaks of meringue cookies. Macaron boxes and bags frame the beauty and color of the macarons. Letterpressed tissue and seals add a pop of color and tactile quality to white and clear packaging."
June 24, 2010 | No Comments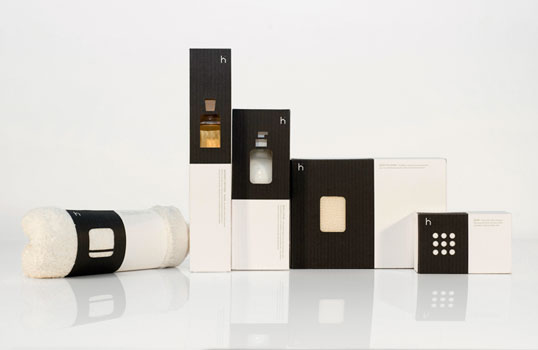 Designed by Wai Lun Wong | Country: Australia
Incredible work from this third year design student from Hong Kong who is currently based at RMIT in Melbourne, Australia.
"Ware House is an industrial company which sells products for the home. I used simple graphics and die-cut shapes to emphasize the quality of the products. The shape of the diecut is exactly the same as the shape of the product."