June 5, 2010 | 1 Comment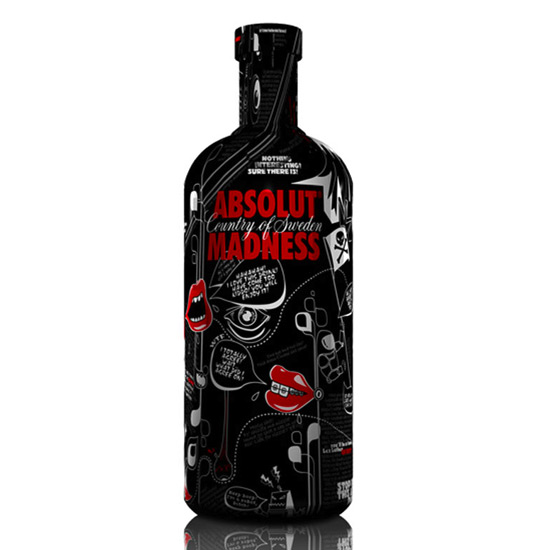 Designed by Daniel Brokstad | Country: Australia
Daniel Brokstad who is currently studying Communication Design at RMIT University, Melbourne, Australia sent in a selection of some of his beverage packaging design projects.
June 1, 2010 | 3 Comments
Designed by Gonzalo Perez Otero | Country: Uruguay
"Linea Rossa is a red wine produced in Uruguay and made with an italian wine grape variety called Sangiovese. My idea was to make a modern and fine wine using red lines, which symbolizes this particular grape variety."
May 26, 2010 | 4 Comments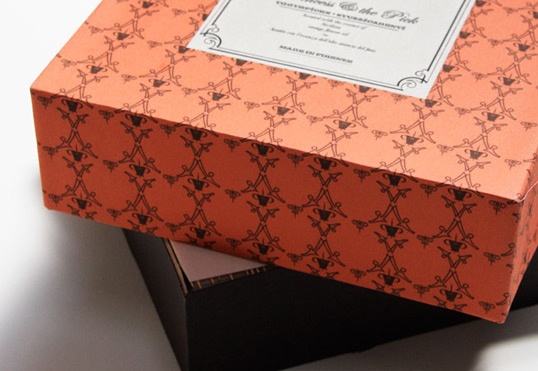 Designed by Amrita Marino | Country: United States
"This project's purpose was to take a product from a 99 cent store and repackage it as a luxury brand. I chose a toothpick for the project. My research indicated that the toothpick used to be a luxury item in Europe during the renaissance and simply created a brand based on that idea. I selected the name Princess and the Pick as a tangential reference to the Princess and the Pea, the fairy tale by Hans Christian Andersen. The basic story is that of an Italian princess and her marriage dowry that consisted of scented toothpicks. This heritage is still continued in the brand today."
May 25, 2010 | 4 Comments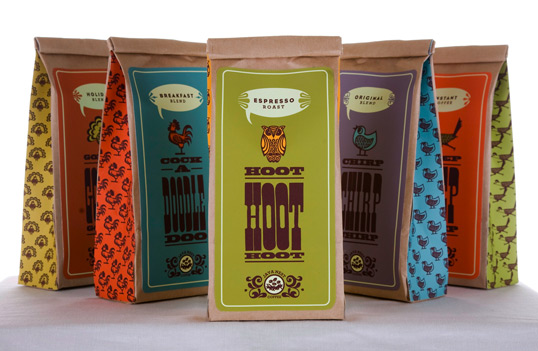 Designed by Cari Caldwell | Country: United States
"The concept for my packaging is a retro feeling coffee. It is a series of coffee that uses the onomatopoeias for the various blends of coffee, such as Cock-a-doodle-doo for breakfast blend. The brand name I made up was Java Nest Coffee because of the bird theme. This was an open project for my student portfolio, and was awarded 'Best Packaging' in Texas Tech's senior portfolio show for Communication Design."
May 24, 2010 | 2 Comments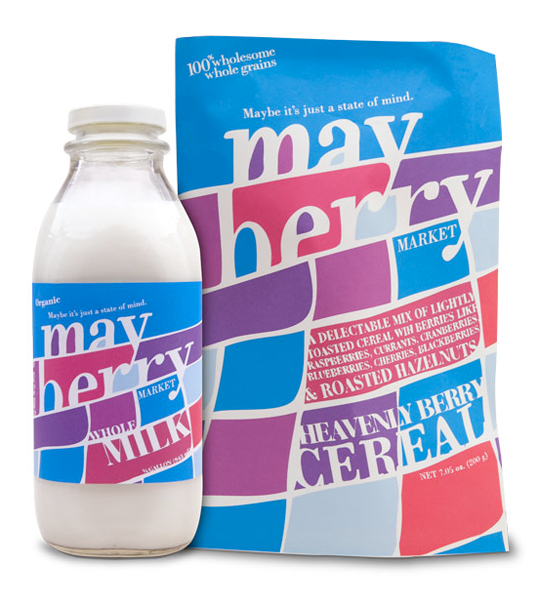 Designed by Vitor Saleh | Country: United States
Thanks to Vitor for sending in some of his student work. Vitor will soon be graduating from New York's Fashion Institute of Technology.
"Mayberry Market takes the consumer on a serene walk to a place where food is healthful and delicious."
May 23, 2010 | 11 Comments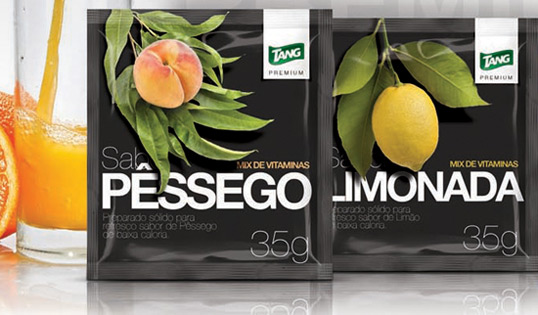 Designed by Diego Aguilar | Country: Brazil
A collection of work from Brazilian packaging design student Diego Aguilar.
May 22, 2010 | 3 Comments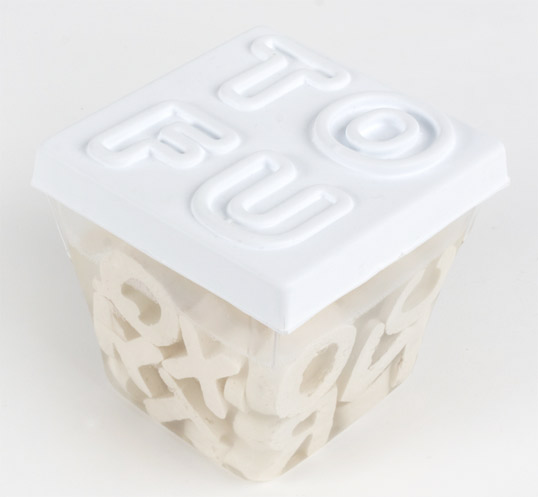 Designed by Jean-Maxime Landry | Country: Canada
A packaging solution playing off the alphabet, creating a product akin to alphabet soup, only in tofu form.
via UQAM
May 21, 2010 | 3 Comments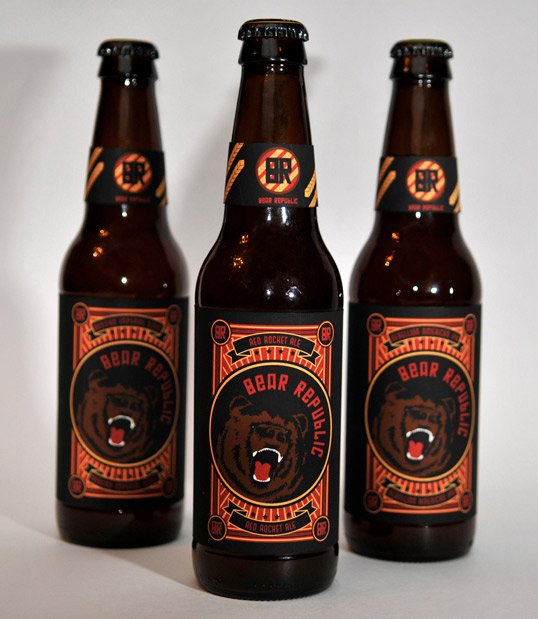 Designed by Katie Riffle | Country: United States
"Bear Republic has developed award winning, hand-crafted lagers and ales. Located in historic Healdsburg, California, where hop kilns from another era are still visible, their products are brewed and aged using the traditional "art" of the masters. Bear Republic's family business is unique, from the mother who greets you at the door, to the son who brews the ales, the father who pulls tap and the daughter-in-law who keeps the books.
The solution was to use the name as inspiration to create a Constructivist styled logo and packaging. The beer carton is modeled after Rodchenko's famous soviet poster. The label and carton inform each other and easily pop in a sea of tame labels: the bear, dictating you to drink and enjoy!"
May 20, 2010 | 3 Comments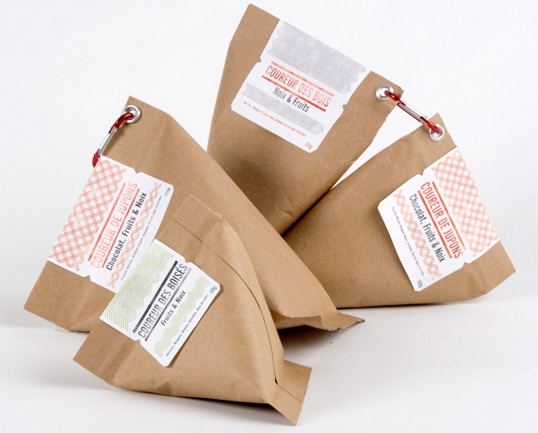 Designed by Mariève Dorman | Country: Canada
"Here is a nice packaging for fruits and nuts in three formats for the wood walker, the small wood walker and even the women runner. The recycled paper packaging has no printing and is equipped with a detachable single label and a hanger for hooking usefully to small, medium and large walkers of the world."
via UQAM
May 19, 2010 | 3 Comments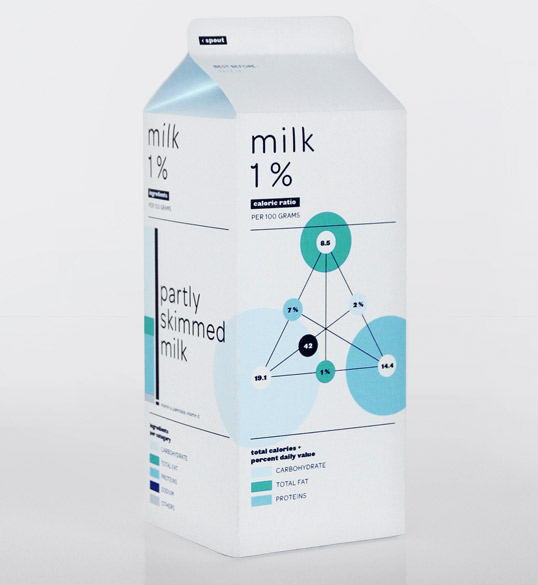 Designed by Audrée Lapierre | Country: Canada
"Our concept was to design a packaging using nutritional facts about the food product. For the milk carton, we used the four sides to inform about the caloric ratio, nutrient balance, ingredients and amount per serving. The diagrams and data visualizations give important and useful information. For example, they quickly show if a food product has a higher proportion of fat.
The data visualizations say more than a regular nutritional facts label. For example, ingredients are visually linked to their corresponding components (carbohydrate, total fat, proteins, sodium, others). In the case of a bag of chips, you would immediately see that it contains lots of ingredients without nutritive value.
Nutritional information becomes the main goal of the packaging, while still carrying a powerful branding by combining an expressive form with useful information."