June 16, 2010 | 14 Comments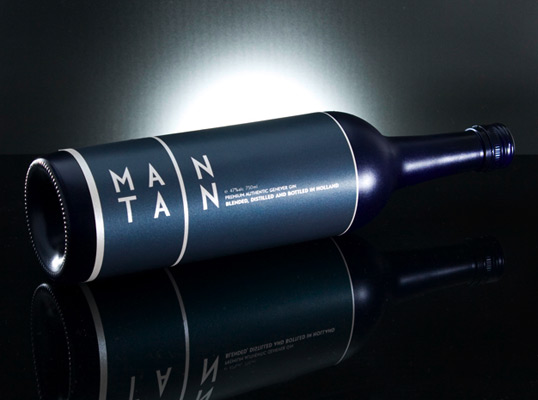 Designed by Dong Heuk Choi | Country: Australia
"Maintain is a premium line of Genever Gin, the preferred Gin of cocktail aficionados, targeted towards professional gentlemen in their late thirties. Maintain is blended, distilled and bottled in Holland, the home of Genver Gin.
The sparkling deep blue bottle and label is perfect for the gentleman who enjoys premium quality beverages."
June 13, 2010 | 6 Comments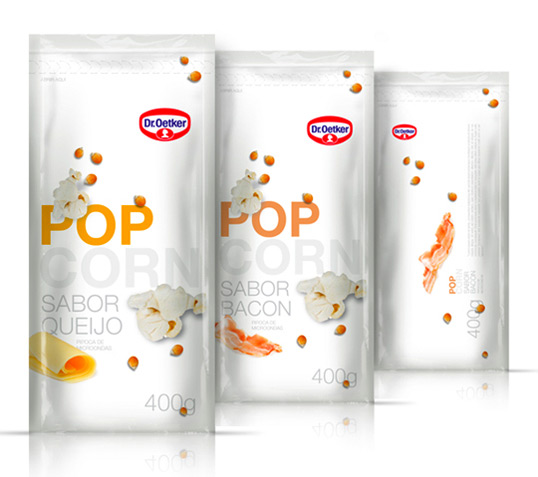 Designed by Diego Aguilar | Country: Brazil
Some more work from Brazilian design student Diego Aguilar. Check out more of his work in our previous post.
"This packaging for microwave popcorn design created by Diego Aguilar, possess a great advantage and market design. Very practical, possessed opening at the top of the pack, and an elegant and sophisticated design, highlighting ingredients attract consumers to the special flavor of popcorn. Unlike all of the packages on the market, has great call quality of igrendientes used in manufacturing, making it a premium product."
June 9, 2010 | 3 Comments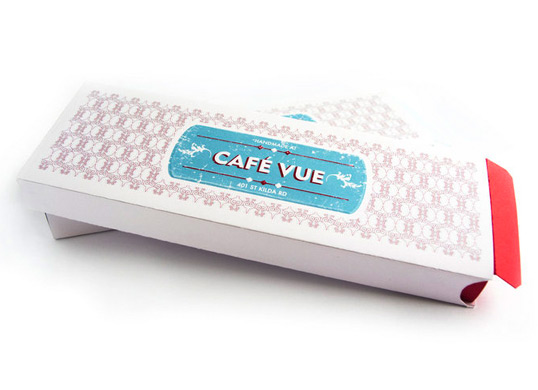 Designed by Ben Osborn-Macpherson | Country: Australia | Fonts used: Geometric 415, Gotham,
3rd year Communication Design student Ben Osborn-Macpherson from RMIT University in Melbourne sends us some of his work.
June 5, 2010 | 1 Comment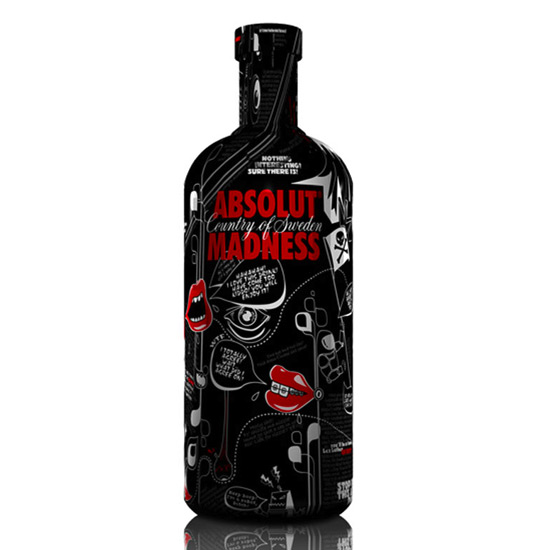 Designed by Daniel Brokstad | Country: Australia
Daniel Brokstad who is currently studying Communication Design at RMIT University, Melbourne, Australia sent in a selection of some of his beverage packaging design projects.
June 1, 2010 | 3 Comments
Designed by Gonzalo Perez Otero | Country: Uruguay
"Linea Rossa is a red wine produced in Uruguay and made with an italian wine grape variety called Sangiovese. My idea was to make a modern and fine wine using red lines, which symbolizes this particular grape variety."
May 26, 2010 | 4 Comments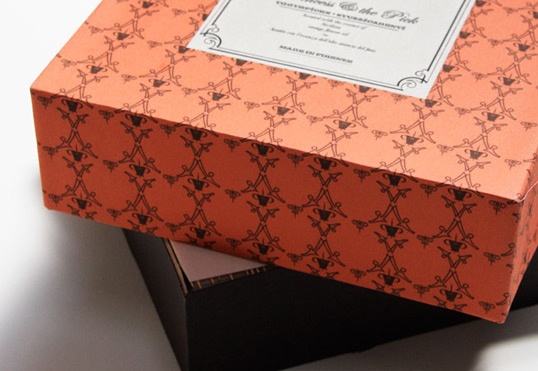 Designed by Amrita Marino | Country: United States
"This project's purpose was to take a product from a 99 cent store and repackage it as a luxury brand. I chose a toothpick for the project. My research indicated that the toothpick used to be a luxury item in Europe during the renaissance and simply created a brand based on that idea. I selected the name Princess and the Pick as a tangential reference to the Princess and the Pea, the fairy tale by Hans Christian Andersen. The basic story is that of an Italian princess and her marriage dowry that consisted of scented toothpicks. This heritage is still continued in the brand today."
May 25, 2010 | 4 Comments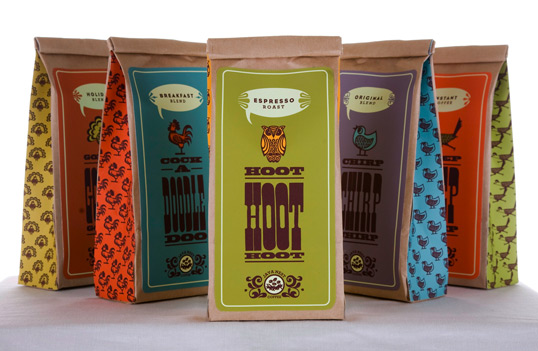 Designed by Cari Caldwell | Country: United States
"The concept for my packaging is a retro feeling coffee. It is a series of coffee that uses the onomatopoeias for the various blends of coffee, such as Cock-a-doodle-doo for breakfast blend. The brand name I made up was Java Nest Coffee because of the bird theme. This was an open project for my student portfolio, and was awarded 'Best Packaging' in Texas Tech's senior portfolio show for Communication Design."
May 24, 2010 | 2 Comments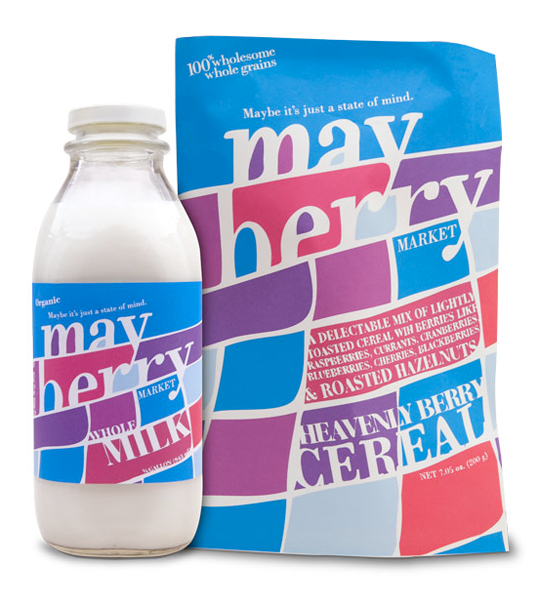 Designed by Vitor Saleh | Country: United States
Thanks to Vitor for sending in some of his student work. Vitor will soon be graduating from New York's Fashion Institute of Technology.
"Mayberry Market takes the consumer on a serene walk to a place where food is healthful and delicious."
May 23, 2010 | 11 Comments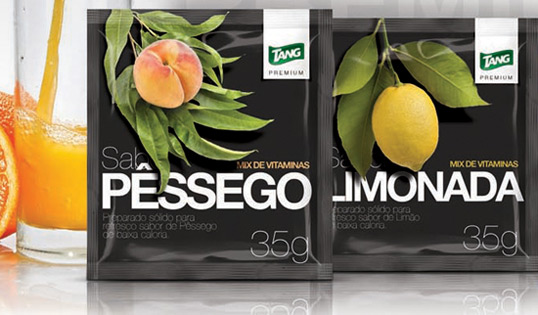 Designed by Diego Aguilar | Country: Brazil
A collection of work from Brazilian packaging design student Diego Aguilar.
May 22, 2010 | 3 Comments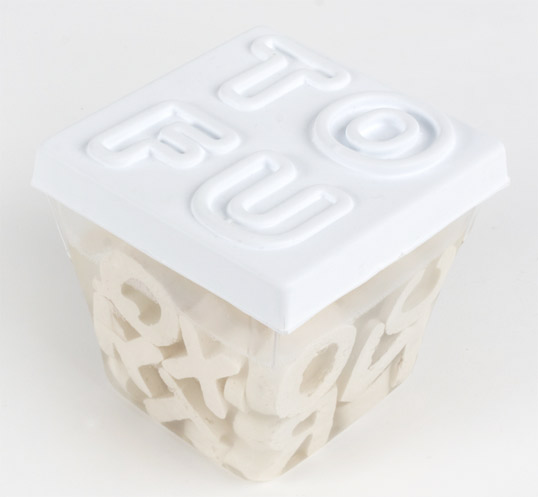 Designed by Jean-Maxime Landry | Country: Canada
A packaging solution playing off the alphabet, creating a product akin to alphabet soup, only in tofu form.
via UQAM