August 6, 2012 | 4 Comments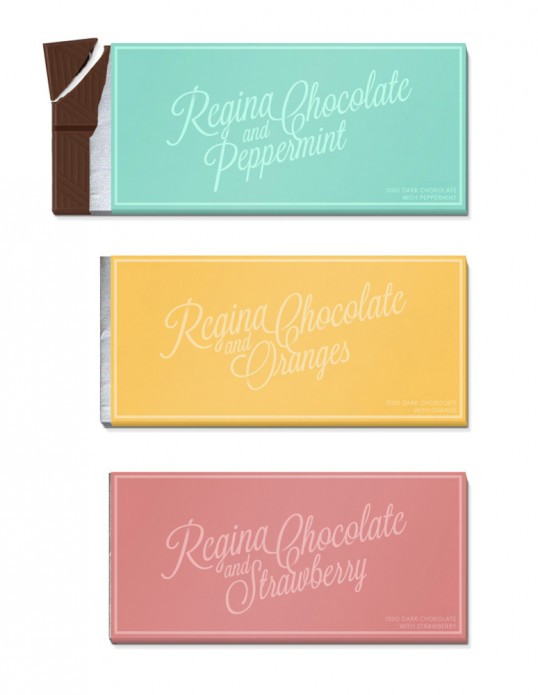 Designed by Jonathan Faust | Country: Denmark
"Regina is a Portuguese chocolate brand founded in 1928. Their products are delicious but their identity really needs some love. 
I have focused on the logo and packaging.The logo is combined with the flavour. As you see every flavour has it's own unique logo. Combined with the colours you get a new product which stands out. Logo and flavour-text is hand drawn. The rounded corners and swashes is a reference to their history and what it's all about – chocolate."
August 3, 2012 | 2 Comments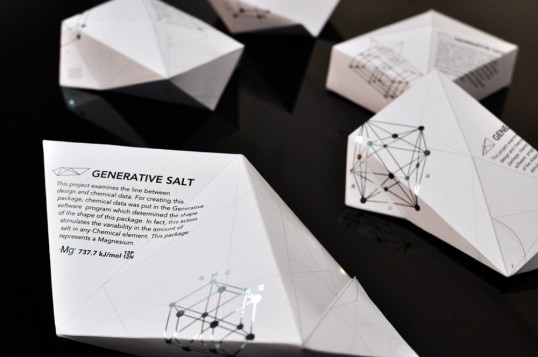 Designed by Dan Moukatel | Country: Israel
"This project tests the boundaries between designing and chemical data. During my research on salt, I discovered that the salt that we all are familiar with and use for cooking purposes, actually plays a much bigger and important role in our lives. It turns out that salt is found in almost any chemical element around us in different amounts and dosages.
During the production procedure of table salt in Dead Sea Works, four other chemical elements are being refined: potassium, aluminum, bromine and magnesium, from which we produce all sorts of materials that are of use to us in daily living. In my project, I decided to focus on the four chemical elements and to visualize the changing of the salt in each one of them."
August 2, 2012 | 23 Comments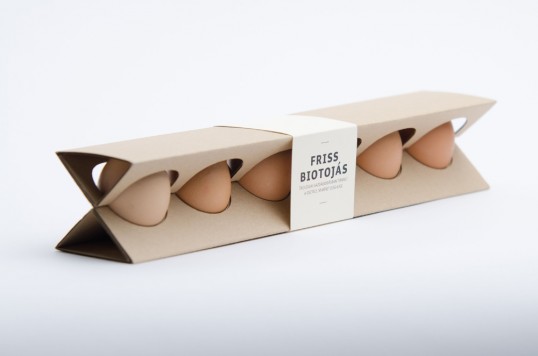 Designed by Otília Erdélyi | Country: Hungary
"My goal was to design an innovative package using a small amount of material. It's made of natural microwaved carton and consists of one piece. The eggs are placed into ellipse-shaped cuts. The eggs are removed by turning the topside."
July 13, 2012 | 1 Comment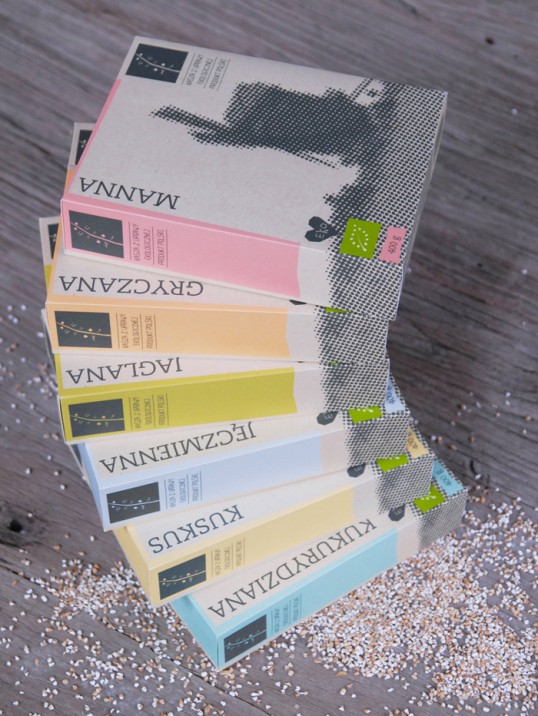 Designed by Kamila Mitka | Country: Poland
"Kasha Kasha is a new Polish brand of carefully selected eco-friendly agricultural products. The brand is targeted at young consumers concerned about healthy eating. The main objective of the project is a display of honesty. The cardboard packaging communicates unambiguously its ecological sourcing, while the subtle colouringis the effect of the application of eco-friendly printing methods. The image on the front of the packaging underlines the tradition associated with the product. Raster used for the image of a mill is intended to reflect the textureof the grains inside the box."
July 12, 2012 | 1 Comment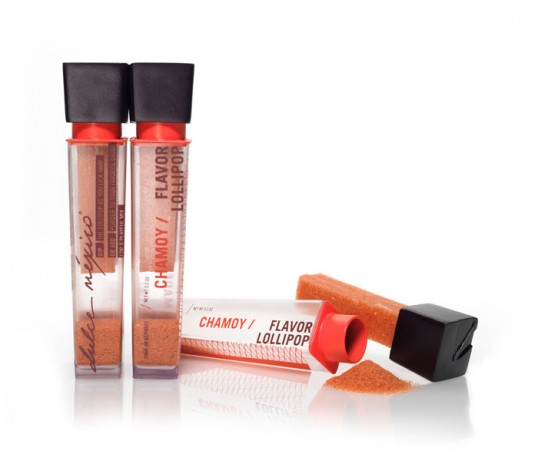 Designed by Olivia Paden | Country: United States
"Brief: Repackage items for the existing online retailer, Dulce Mexico, that provides traditional Mexican candies, fruit snacks, and drinks from a variety of sub-brands. Rethink how Dulce Mexico can introduce themselves to a US market with a stronger brand presence.
Concept: As Dulce Mexico, currently an online candy retailer, is in a unique spot right now as they're basically introducing themself to a US market, they have a unique opportunity and range of what they can do and how far they can push the brand. My solution to Dulce Mexico's branding strategy is to play up the elements that are already unique to their candies, the oral experience and sinful indulgence of the sweet and spicy.
And so, the fun is in the foreplay, as Dulce Mexico's packaging highlights the opening ceremony and sequence of indulging in Mexican candy. Adding intuitive elements such as tequila and tamarind mix further embraces the very experimental nature of these traditional desserts. Whether its girls' night out, or girls' night in, Dulce Mexico's redesigned packaging catches the US market's attention with a more playful, sexy, and contemporary eating experience."
July 9, 2012 | 3 Comments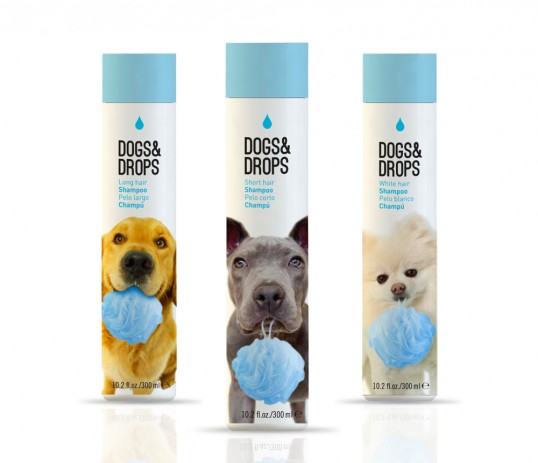 Designed by Mara Rodríguez & Catarina Pinheiro | Country: Spain
"Dogs&Drops is a dogcare brand which takes care of our pets and keeps them clean and happy. We represent the dogs with and element of humour that will appeal to owners. We kept the look of the packaging clean to give it a hygienic feel, and paired that with bright colours to make the brand look young and fresh."
July 6, 2012 | 8 Comments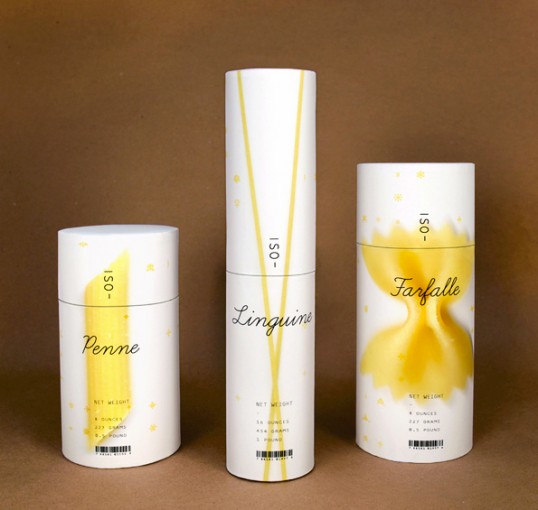 Designed by Bryan Ku | Country: United States
"Realizing that most people have a difficult time gauging how much pasta to cook. This is a fictional brand and packaging for pasta. The sustainable, cylindrical structures functions to help isolate the correct amount of pasta per serving while differentiating itself amongst its competition of sacks and boxes.
The caps double as a measuring device. The length of the caps are determined by the volumetric space of one serving size of any short-cut noodles.
Long noodles utilize an alternate mechanism within the cylinder. By rotating the upper half of the structure, the top of the package reveals an opening that allows exactly one serving size to pass through at a time."
July 2, 2012 | No Comments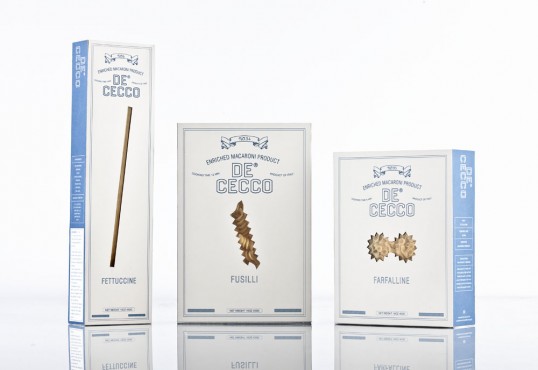 Designed by Tess Yoonji Lee | Country: South Korea
"De cecco is pasta company founded in 1886 in Italy."
June 23, 2012 | No Comments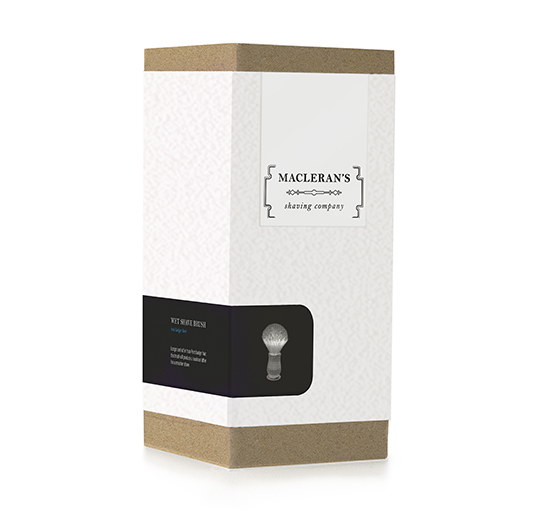 Designed by Dave McAnsh | Country: Canada
"Superior traditional male grooming has always stood for its attention to detail. The closeness of a shave can be the differentiating factor between standing out as a man of distinction or fading into the crowd as just another ordinary guy. Macleran's positioning line "Outer expression for the inner man" communicates this sense of refinement.
Raw materials paired with clean modern colours and textures makes for a masculine yet sophisticated image that pays homage to the brand's timeless role while celebrating its contemporary style."
June 21, 2012 | 2 Comments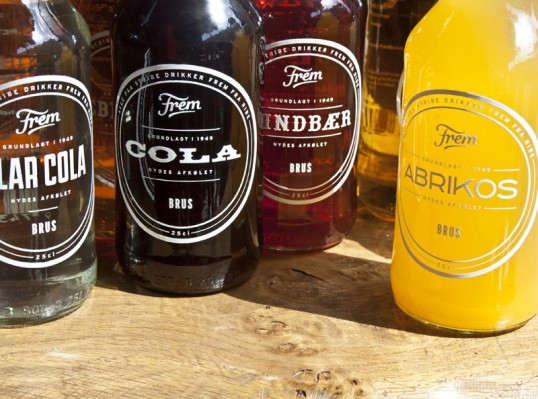 Designed by Jonathan Faust | Country: Denmark
"A packaging redesign of "Frem" which is a Danish soft drink company. I designed twelve unique bottles and some extra packaging just to show how their full identity could come to life. Ferm was established in 1949 and I have focused on their history, craftsmanship and authenticity. All the typography is hand drawn and the labels are white paint directly on the bottle – reveal rather than hide. The twelve display fonts are made from associations, cliches, shapes and so on. Raspberry and pear are for instance inspired by the shape of the fruit/berry and cola is an American cliche with a typical western wood type."