October 3, 2011 | 2 Comments
Just a quick update in regards to some minor changes we've made, a shout out to our great hosting company who play a huge part in making all of this possible, and why we've been dragging our feet the past month with Lovely Stationery. Let's start with Lovely Stationery. What it comes down to is time, and the lack thereof. With that said, we realize that a lot of people like what we're doing with Lovely Stationery so we're going to dedicate more time to it and get back to regular postings just as we do with Lovely Package.
LIGHTBOX VIEW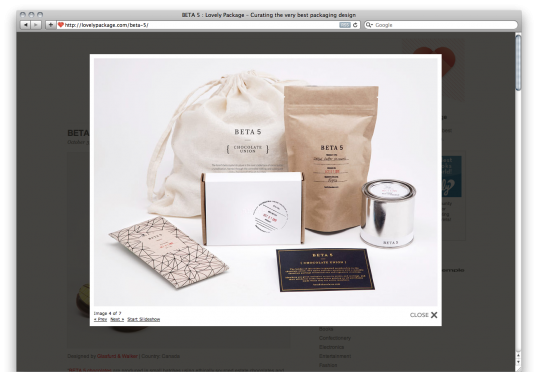 Why we didn't do this earlier is beyond us, but the good news is that we finally have. A lightbox has been implemented for all of the images showcased on Lovely Package. So many designs we showcase contain beautifully fine details which are near impossible to see at 540px wide. Moving forward, images will open at a larger size when clicked without any annoying pop-ups or having to navigate away from the site.
FACEBOOK PAGE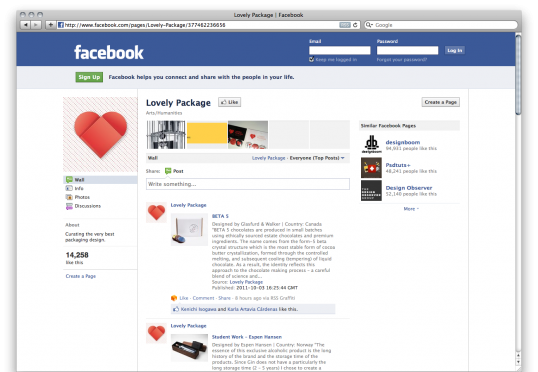 Nothing major here. All posts on our Facebook Page have thumbnails now thanks to RSS Graffiti.
HOSTING
Thanks to Media Temple for their continued support with all of our 'Lovely' sites. Without them we wouldn't be able to do what we do. If you're looking for a great host with killer support give them a shout.
And last but not least, we couldn't do any of this without our amazing readers from all corners of the globe. Your continued support gives us the fuel and drive to carry on with what we do, and because of that we are truly thankful.
- The Lovely Team
Comments