September 8, 2015 | 1 Comment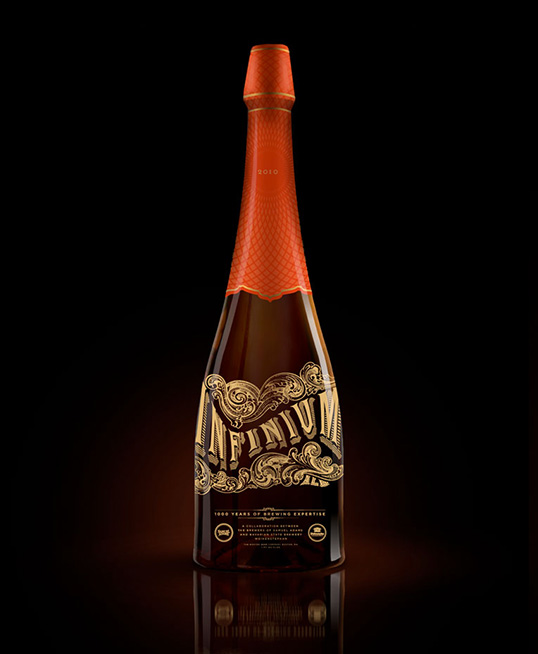 Designed by Adam&Co | Country: United Kingdom
"Sam Adam's Infinium Ale is a new style of champagne beer born from the mastermind collaboration between the brewers of Weihenstephan and Samuel Adams. Using only the four traditional beer ingredients, European heritage, and some solid American ingenuity, this beer defined a class of it's own. We were honored to design the packaging for this limited-edition celebratory libation, released each year around the holidays."
August 31, 2015 | No Comments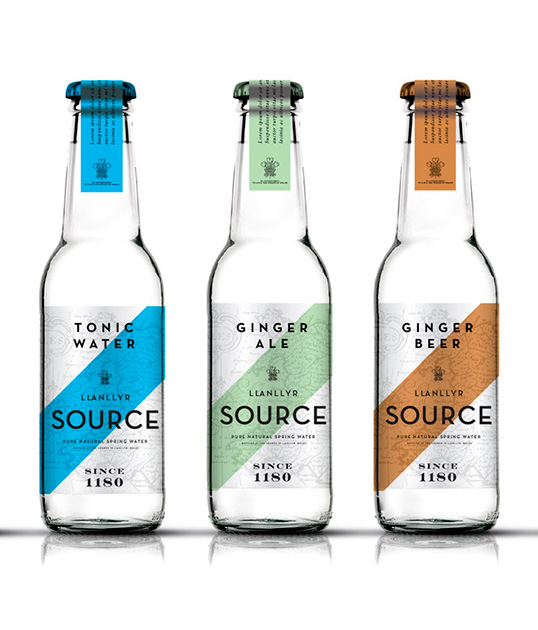 Designed by Adam&Co | Country: United Kingdom
"Since 1180, the organically farmed fields of Llanllyr, Wales has been producing near perfect natural spring water. In 1999, a member of the same family who had been farming the land for over 300 years started bottling and distributing the water under the brand name Llanllyr Source. Source quickly became recognized by the world's leading hotels, sommeliers, and chefs as one of the most perfectly balanced, purist tasting natural spring waters.
"Source hired Adam&Co., in partnership with Adned, to contemporize the brand. Our goal was to better tell the brand's rich history to a modern audience, re-establish the brand's luxury positioning, and to introduce a new line of flavored mixers based on the same brand name. This came to life through a new brand strategy, brand identity, messaging and packaging. The location and history are key to the brand's story which we communicated through the use of a map texture and consistent use of the words "Since 1180."
July 20, 2011 | 5 Comments
Designed by Adam Deleeuw, Laura Davis, Phoebe Mak & Harshyla Singh | Country: United States | Fonts: Gotham, Tungsten, Garamond Premier, Clarendon, URW Wood Type, FIdo
"We are students at the Academy of Art University, San Francisco. The following group project was done for Michael Osborne's Package Design 4 class.
The assignment was to rebrand Costco, keeping in mind a brand matrix, that consists of a "House of brands" and "Branded house." Kirkland being the dominant private brand for Costco was considered the "Branded house" and a line of hypothetical private labels were designed for the "House of brands."
Within Kirkland, we categorized the brand into six lines:  bath, cleaning, paper goods, apparel, home and food products. Within the hypothetical private labels, we created the following : Ollie's Baking Co. which is Costco's bakery and cafe, Counter 74, a premium line of chef quality kitchen equipment, and Noc Noc which is an eco-friendly kid's line. The entire project consisted of almost 80 – 100 fully comped items."