January 18, 2016 | No Comments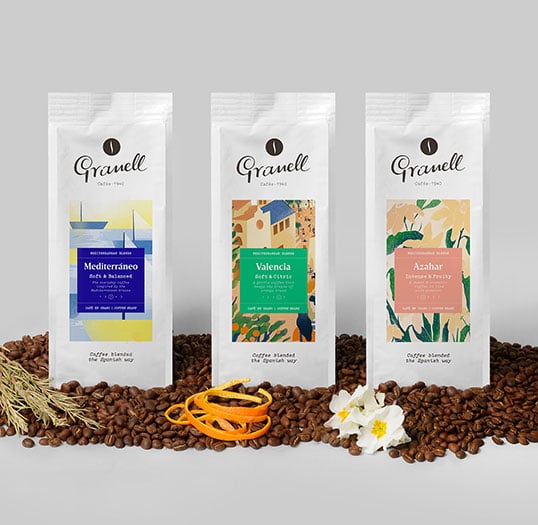 Designed by Firma | Country: Spain
"Granell coffees are roasted next to the Mediterranean Sea, surrounded by the fine weather, sun and scents that shape the Spanish spirit: joy, warmth, passion and spontaneity. In order to take advantage of these values, specially relevant for the international market, we created a unique proposal for them under the claim "Roasted the Spanish way". We conjointly built a strategy and speech that would leverage on the attractive of Spain and the Mediterranean, that would be then translated into the design of a new website, brochure and a new line of products called "Mediterranean blends", which packagings were conjointly designed with illustrator Charlotte Molas."
October 27, 2015 | No Comments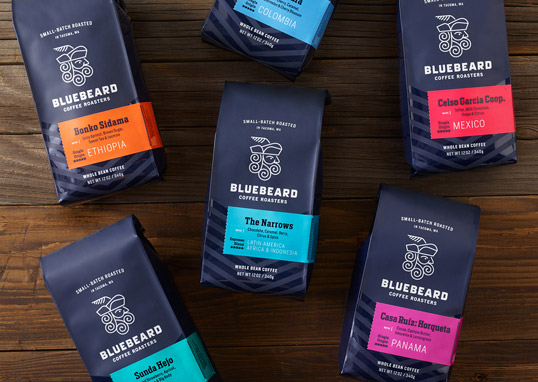 Designed by Partly Sunny | Country: United States
"Seattle-based brand firm, Partly Sunny, developed a bold visual identity and retail packaging system for Bluebeard Coffee Roasters, to launch the brand in a region that is famously over-caffeinated. Style and simplicity helped Bluebeard cut through the coffee clutter. And the Tacoma, WA company has quickly become one of the most beloved brands in the Pacific Northwest, with some of the finest specialty roasts available."
October 13, 2015 | No Comments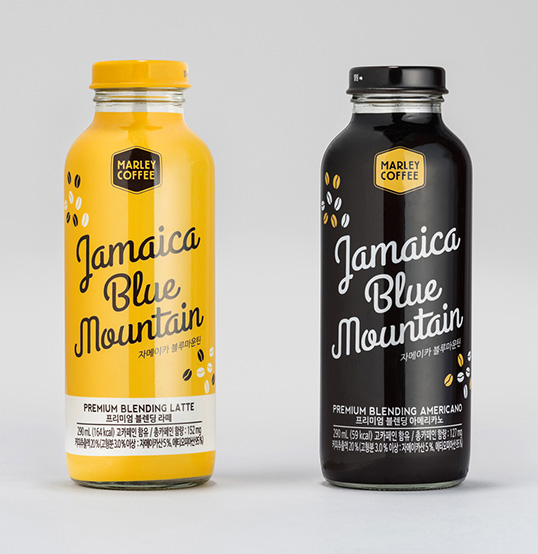 Designed by YANG:RIPOL | Country: United Kingdom
"These are the first RTD (ready-to-drink) products launched in Asia by Marley C&V International. The initial range includes Jamaica Blue Mountain premium blend Americano, Latte, and a special edition single origin Americano.
The design is contained and essential in its element distribution, but the font and bean motif suggests a hint of exuberance.Most of the consumers in the RTD coffee market in Asia are young female, and the design is gently geared towards this demographic.
Marley Coffee is a brand established by Rohan Marley which provides Jamaican coffee with a social conscience, responsibly farmed and respectful with its community. Marley C&V Int. brings this high quality product and social ethos to Asia."
August 27, 2015 | No Comments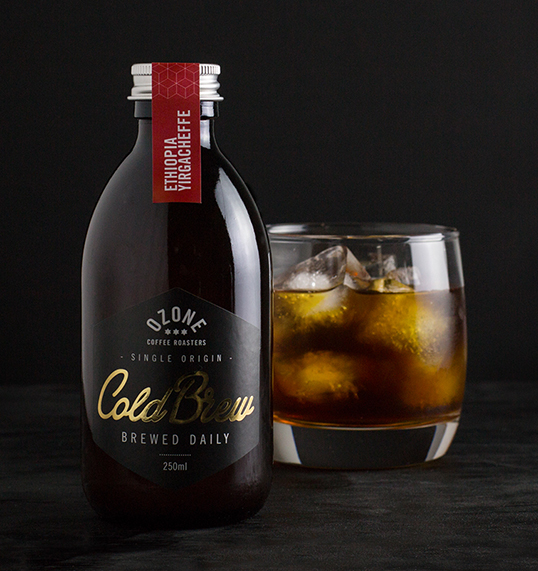 Designed by Macfarlanes Assist | Country: New Zealand
"The Ozone Coffee Cold Brew were designed to serve both New Zealand and United Kingdom specialty coffee markets. The cap labels provide a proof of seal and indicate the origin of the single brewed coffee. The brown bottle is a nod to the days of old – vessels for rejuvenating elixirs and home-brewed beer. Presented on a hexagonal label, the gold foiling of the product label captures the eye and reinforces the attention to detail and craft that goes into making each brew by hand."
July 24, 2015 | 3 Comments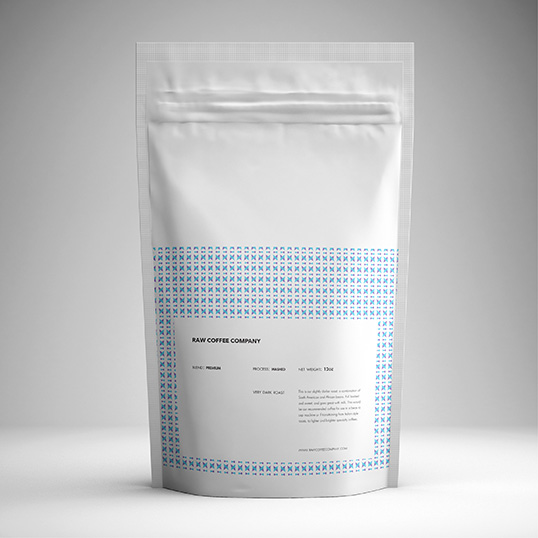 Designed by Sawsan Al Qasimi | Country: Dubai
"Package redesign of a speciality coffee company based in Dubai, that provides freshly roasted single origin beans, and hand picked blends."
July 1, 2015 | 1 Comment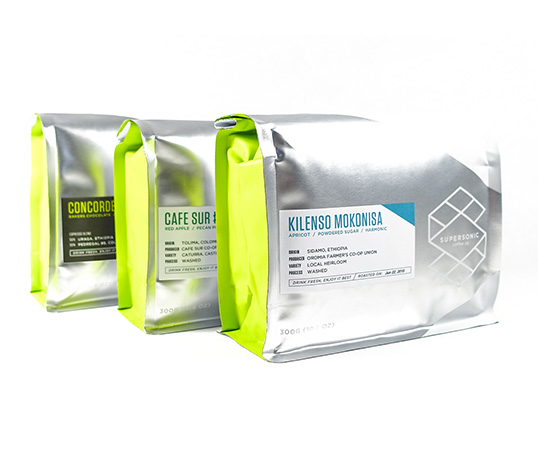 Designed by Brian W. Jones | Country: Sweden
"Supersonic was born with the mission to create a world class specialty coffee company. Apart from enjoying delicious coffee, the founders of the company also believe in the value of design and its power to differentiate, so it has been integral to the company from the very start. From the name itself, to the packaging and future coffee shops, the brand has positioned itself to stand apart from the bespoke aesthetic that is all too common in the industry."
May 17, 2015 | 2 Comments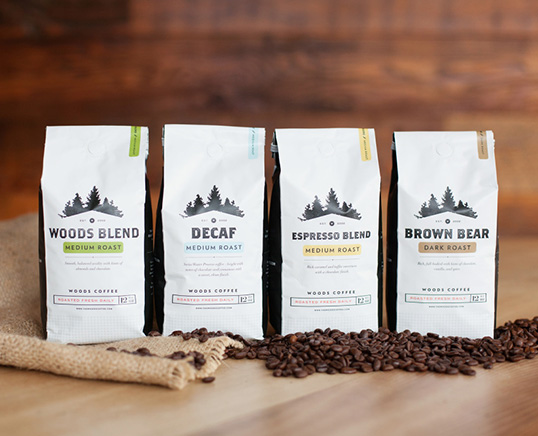 Designed by Man Man Van | Country: Unites States
"Woods Coffee is a family run company in Northern Washington.  They recently started their own roasting operation and it was our job to come up with a good face for the bags.  We created several variations for each individual blend, along with a few additional elements such as a cold brew bottle and illustrations for mugs."
April 20, 2015 | No Comments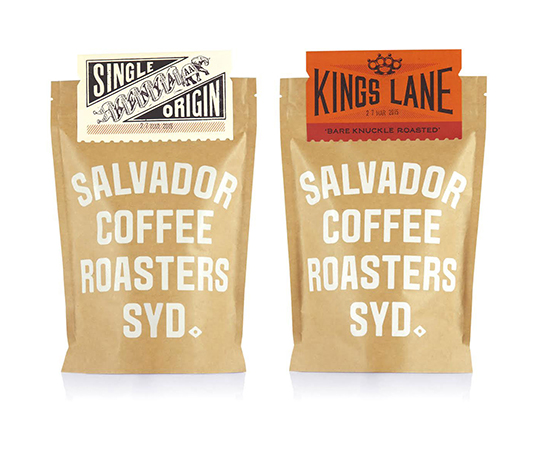 Designed by Co Partnership | Country: Australia
"Salvador are roasters of fine imported coffee beans from around the world. Their high-grade roasts have long been prized amongst Sydney's inner city crowd, however their previous branding had failed to attract new wholesale clients.
Marcio the owner of Salvador is a friendly expressive and very Brazilian character. He meticulously crafts each roast to perfect its own unique character and flavour, with a reputation among his peers in the trade for his artisan approach to roasting. With this hands on style, he retains the romantic Brazilian flair learnt from his grandfather Quintana Salvador, his inspiration for the brand.
Co Partnership have brought new life to the brand, strengthening its brand story with a confident authentic look to capture the wonderful brand story. The core logo design works in harmony with the different roast labels and on its own to provide a strong stand alone identity for everything from signage to merchandise."
February 15, 2015 | No Comments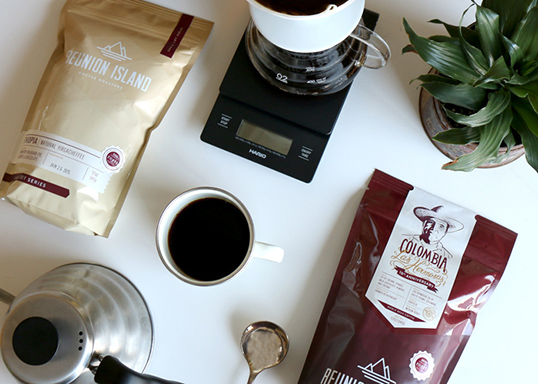 Designed by Reunion Island Coffee | Country: Canada
"In 2014, Reunion Island Coffee Roasters undertook the largest rebranding project in the company's 20 year history. The goal was to evolve the brand into a better space that reflected all we aim to be: quality-focused, sustainable, customer-driven, progressive and approachable. The natural place for us to begin this process was with our most public-facing packages: our 12 oz retail bags."
January 21, 2015 | 3 Comments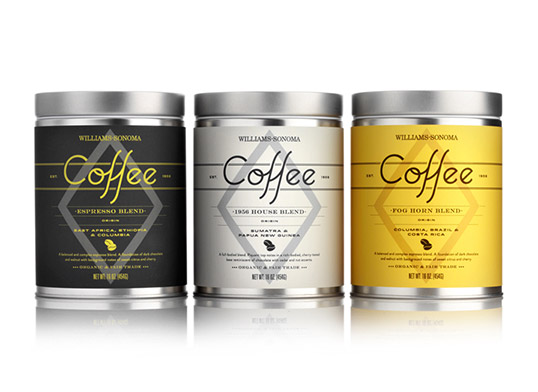 Designed by Pavement | Country: United States
"Pavement designed this simple, sophisticated label to help customers instantly connect Williams-Sonoma's famous culinary expertise with the quality and complex flavors to be found in their new gourmet blends of coffee. Following the inspiration of gourmet tasting notes, we created a typestyle, color palette and design that distinguishes each blend, while making each appear easily accessible for any occasion and method of brewing."