June 13, 2014 | No Comments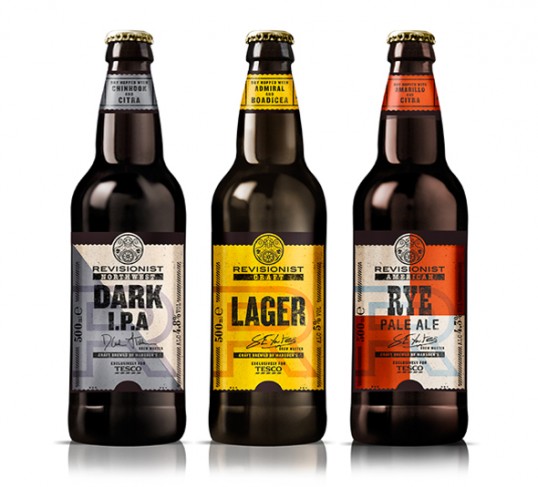 Designed by R Design | Country: United Kingdom
"Building on the ever growing trend for craft beers, Tesco have joined forces with Marston's Brewers to launch their 'Revisionist' range exclusively in Tesco stores.
The range of bottled beers includes Hefeweizen Wheat Beer, Belgian Saison Beer, California Steam Beer, Dark India Pale Ale, American Hop Rye Pale Ale, Craft Lager and Pacific Hop Red Ale. Revisionist craft beers are the result of master brewer's having free reign to 'revise' their favourite brewing recipes using contemporary techniques and ingredients to create truly unique and distinctive beers."
June 11, 2014 | No Comments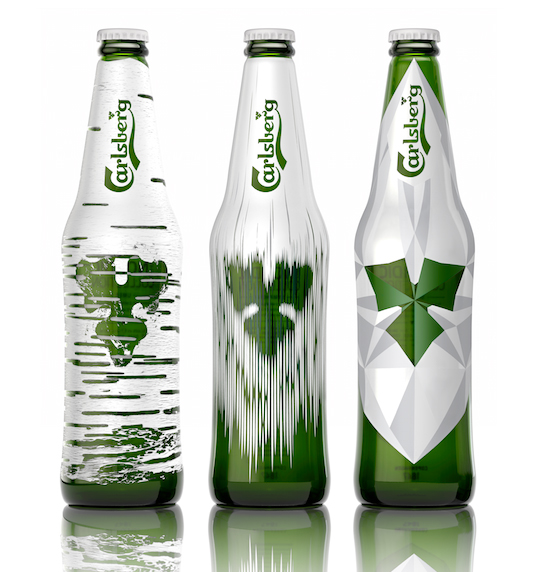 Designed by Safari Sundays | Country: United States
"Safari Sundays was challenged to design a range of bottles that celebrates the trademark Carlsberg hop leaf as well as the beer's Danish heritage. Safari Sundays looked to Nordic landscapes and industrial design as their inspiration and translated these scenes onto the classic green Carlsberg bottles. The end result is a sleek and modern styling that plays with both transparent versus opaque spaces as well as matte versus high gloss contrasts."
June 10, 2014 | No Comments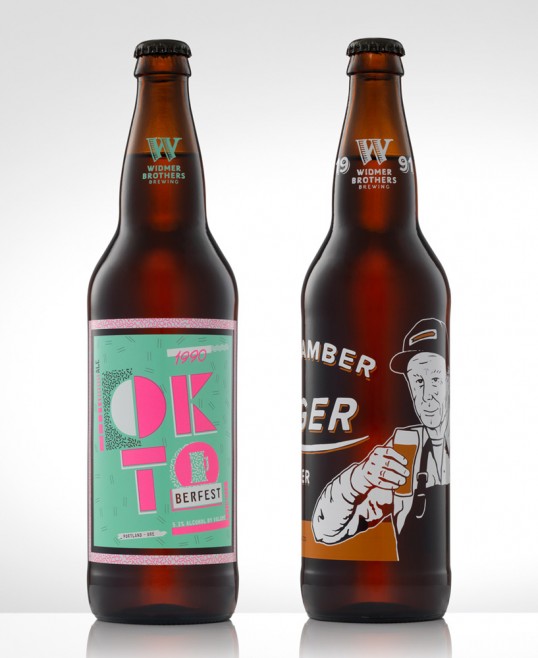 Designed by Ben Willett & Factory North | Country: United States
"Ben Willett, Oktoberfest: "The inspiration for this label comes from the constructivist and Bauhaus design movements of Germany, with a heavy layer of Zach Morris on top of that." 
Tyler Segal (Factory North), Ray's Amber Lager: "I was inspired by the classic look of sign painters' hand-done lettering. I wanted to feature the Brothers' dad Ray on the label since the beer was brewed for him. I illustrated him using an old photograph I was given. A simplistic, two-color design using white and amber evokes feelings of nostalgia."
June 5, 2014 | No Comments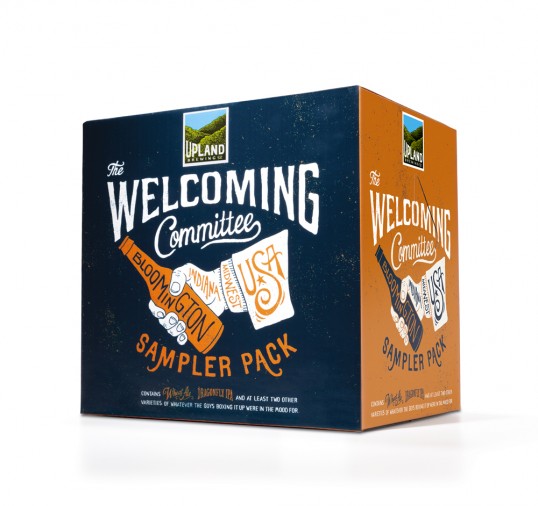 Designed by Young & Laramore | Country: United States
"Upland Brewing Company announced today the release of "The Welcoming Committee," a new twist on their traditional beer sampler pack that seeks to welcome fans—both new and old.
Containing twelve bottles of, as the packaging puts it, "Wheat Ale, Dragonfly IPA, and at least two other varieties of whatever the guys boxing it up were in the mood for," the Welcoming Committee is, as its name suggests, an ideal introduction to the company's beer for those new to the brand. It's also a favorite of Upland fans, who appreciate its combination of old favorites (the flagship Wheat Ale and Dragonfly IPA) and randomly selected seasonal beers to try. (Those who know the brewery, also know that "whatever the guys boxing it up were in the mood for" perfectly captures the laid-back spirit of the culture.)
The packaging continues the style of the brand's recent, extensive rebranding, with artwork and hand-lettered type by France-based BMD Design. The pack's illustration—a hand holding a bottle—is designed to resemble a handshake, reinforcing the welcoming attitude of the name. The words "Bloomington, Indiana, Midwest, USA" are prominently featured, as well, staking Upland's claim as a brewery proud of both its Hoosier and Midwestern labels."
May 27, 2014 | No Comments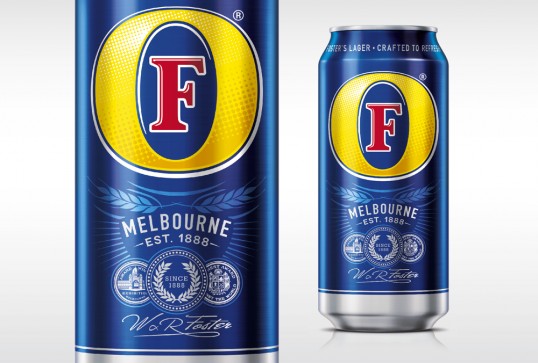 Designed by BrandMe | Country: United Kingdom
"Building on BrandMe's radical redesign of Foster's in 2010, the growing success of its Gold and Radler line extensions and the brand's 2013 crowning as number 1 UK off-trade lager, BrandMe were commissioned by brand owner HEINEKEN to reposition and redesign Foster's core proposition.
The brief was to capitalise on the 125th anniversary of the brand and assert the brand's long standing brewing heritage and product credentials, as a lager crafted in the Melbourne heat in 1888 for ultimate refreshment."
May 23, 2014 | No Comments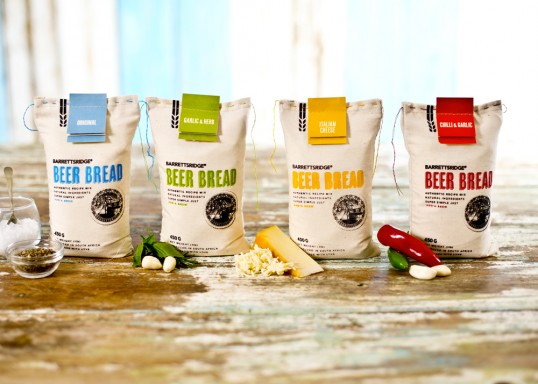 Designed by Carine Nguz | Country: DR Congo
"You like bread. You like beer. You'll love BarrettsRidge Beer Bread. What started out as one of Grandma's secret family recipes is now available to all who reckon that the time has come to end the unholy separation of beer and bread.
This product speaks for itself. Made by a real person and truly simple to prepare; it naturally looks, smells and tastes delicious. I wanted to create packaging that doesn't feel mass-produced, that evokes wholesome home-baked goodness and a fresh twist on heritage."
May 20, 2014 | No Comments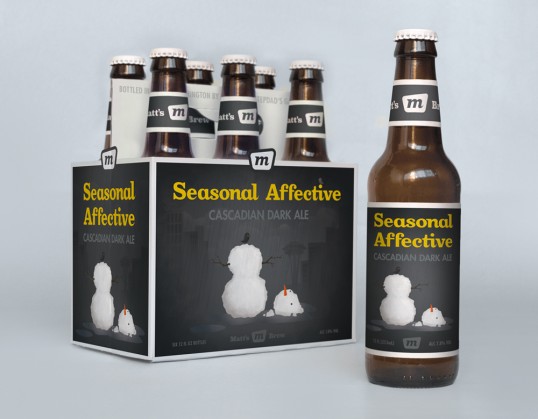 Designed by Jackson Willits | Country: United States
"Matt's Brew is just that—beer brewed by Matt Flores, a fellow Seattle-based designer. When he mentioned needing packaging for a CDA this winter, we started ideating and decided the beer should be a play on the notorious rain and darkness we experience here in the Pacific Northwest. From there, I chose to create a design and illustration that's somewhere between the classic WPA national parks posters and a New Yorker cartoon. This jaded snowman is dedicated to all the folks who spend their short daylight hours in grey and soggy concrete jungles."
May 17, 2014 | No Comments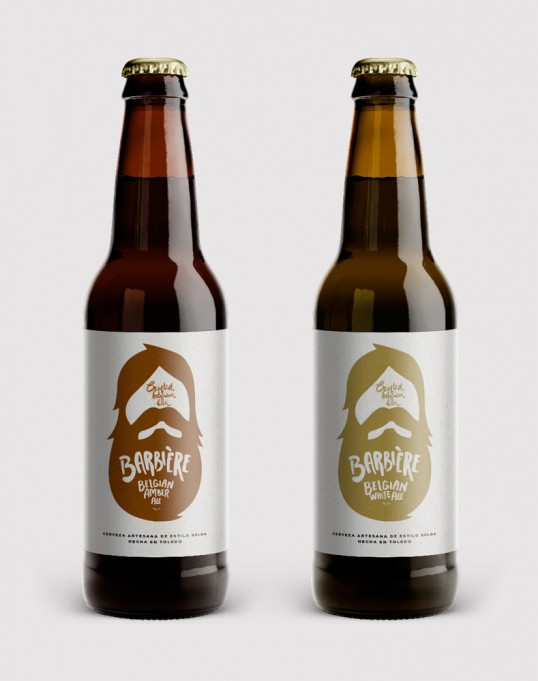 Designed by The Woork Co | Country: Spain
"It's always great when a great product arrives at your desk and you have to name it, brand it and package it. That's what happened when this awesome belgian beer produced in Toledo, Spain arrived to our hands. Artisan Beer's Market has been terribly growing for the last year and we needed an eye-catching name and image to make it look different from its competitors when someone is about to order a beer in a bar. Barb & BIère (Beer in French) made the name and beards and different hair tones made the pack for the different varieties. All of it wrapped with a sense of artisan made, from the illustrations and the lettering to the printed materials' choice. "
April 29, 2014 | No Comments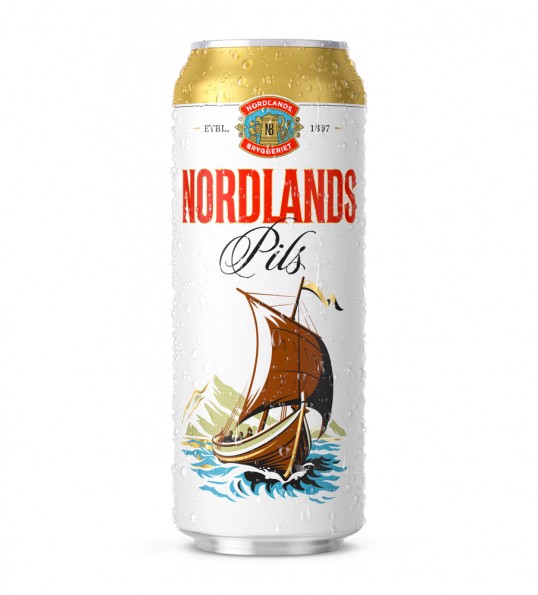 Designed by Strømme Throndsen Design | Country: Norway
"Ringnes is Norway's largest brewer and part of the Carlsberg Group. Strømme Throndsen Design has redesigned their Nordlands Pils, a regional Northern Norwegian beer with a history dating back to the 19th century, that looked to establish a more contemporary interpretation of their heritage.
All the original elements have been kept but have been redrawn and hand lettered with a retrospecitive appreciation for detail and craft, and the iconic Nordlands boat has been given more contrast and dynamism to stand out in the shelves.
The redesign clearly provides the beer with a high quality and brand sensitive revision of the established local pilsner."
April 25, 2014 | 2 Comments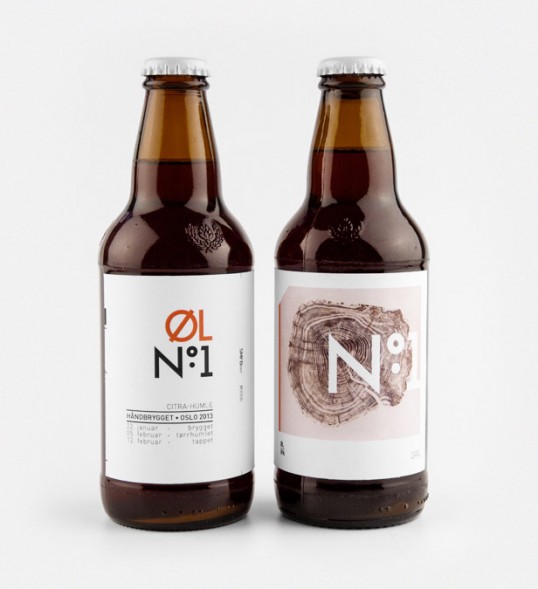 Designed by Nicklas Hellborg | Country: Norway
"What would one of Norway's leading advertising agencies be without it's own homemade beer? Well, thirsty is probably one of the things so we decided to brew our very own IPA beer at our office in Oslo to treat both our clients and our selves with."