April 6, 2009 | 1 Comment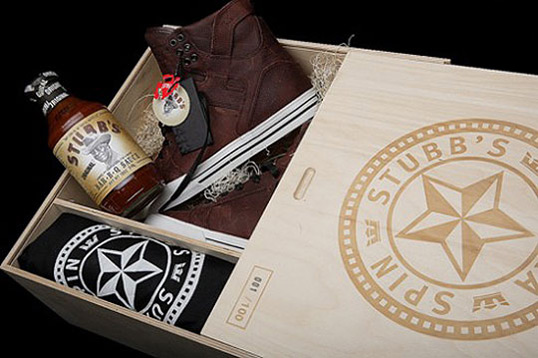 Country: United States
"The Skytop takes its name from the one of the best places to eat and see live music when you are in Austin, and takes its looks from their world famous sauce. To coincide with this release, we have created a special edition to only be sold at Stubb's Bar-B-Q this Friday in Austin, Texas.
This special edition includes a pair of Stubb's Skytops, an apron, a bottle of Stubb's sauce, all inside a hand made wooden box. This box, as well as the apron are both branded with a 2009 SXSW seal. There will be ONLY 50 boxes for sale. Each box is also hand numbered."
March 6, 2009 | 7 Comments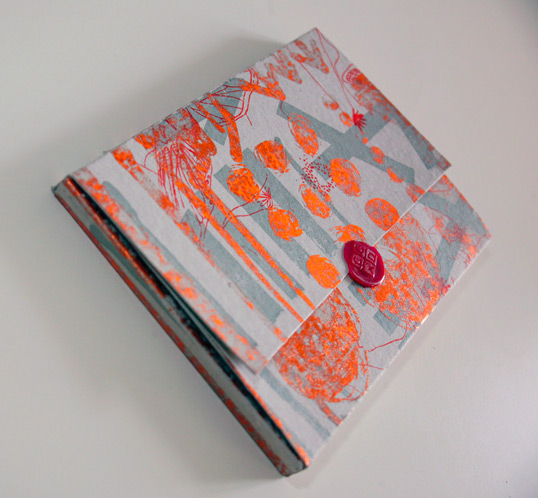 Designed by Tubbyphunk | Country: United States
Thanks to Robert at Tubbyphunk for sending this in.
"Robert Page has had the pleasure of working alongside Cleveland College of Art & Design's prestigious Surface Design department, to create a promotional document which would enable the department to promote 36 students and two course, and create a 'wow' factor amongst its recipients.
The process involved a number of complex sourcing and research methods which led to a unique and tactile product to distribute to selected key industry figures at at the high profile Indigo event in Paris."
February 23, 2009 | 3 Comments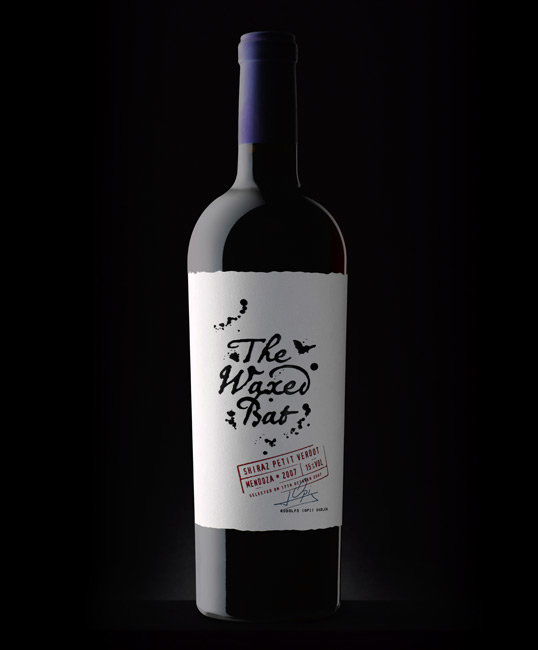 Designed by STRANGER & STRANGER | Country: United Kingdom | Fonts used: FF Confidential
"A super-premium, pitch dark, high alcohol wine. The bizarre brand name derives from a childhood memory of the winemaker. His father had some ancient bottles of wine stored in a cellar inhabited by bats which used to scare him as a boy. The bottles had wax seals on them. It was these elements that came together in his mind to give the term Waxed Bats."
February 9, 2009 | No Comments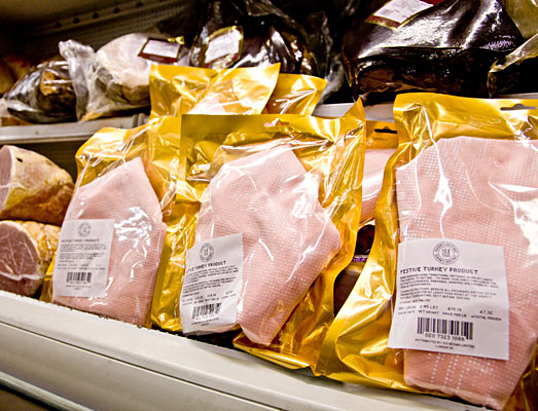 Designed by ico design | Country: United Kingdom
"At Christmas we always look to enlarge on the idea of a simple card. Christmas is a time for fun and we take the opportunity to explore the more eccentric side to our creativity. 2008 was no exception and we embarked on devising our own festive product – the now famous ico turkey apron.
For the chef who wants to make a standout sartorial statement, bright pink is hard to beat. Lovingly produced and hand packed by a dedicated team of seamstresses, ironers, folders and packers in the ico factory. This limited edition item of practical Christmas apparel puts novelty socks and sweaters to shame. The perfect compliment for a festive feast.
But the secret is in the packaging. The pink aprons were ingeniously folded origami-style to imitate a plump turkey breast and then vacuum sealed in plastic meat packets. At a glance the resulting item wouldn't have looked out of place in a cold counter at your local supermarket. In fact, to prove their authentic appearance, we took a fresh batch down to Smithfield meat market one cold December morning to see our turkeys in context, annoying several busy butchers in the process."