January 3, 2012 | 11 Comments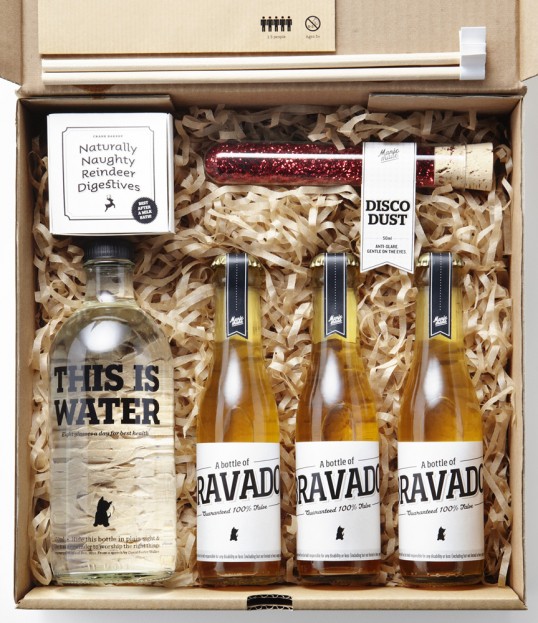 Designed by Manic Design | Country: Singapore
"For Christmas this year, we decided to do something a little different. We were bored with the typical Christmas cards. And we had a dozen pairs of restless, crafty hands at our disposal. In just over a month, we managed to create a set of magical packages for our friends and clients. Each item is certified handcrafted by our team.
This kit holds all of Manic's secret ingredients for a remarkable Christmas. Consumed correctly, this bundle will produce the most magical effects; eternal youth; a keen nose to guide you to the nearest bar; an outstanding sense of humour; and an insatiable desire to be merry.
Too good to be true? Take a look at our team, be dazzled by their spectacular charm and unending supply of good fortune.
Effects are instant and last between six to twelve hours. Consume and take the night by storm, or kick-back and watch your stars align."
December 30, 2011 | 7 Comments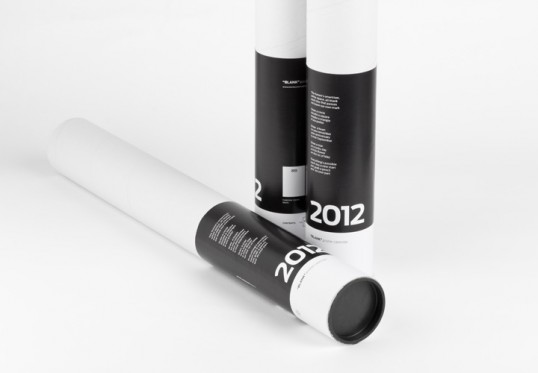 Designed by Antonis Makriyannis Design | Country: Greece
"The calendar draws inspiration from Abraham Lincoln's quote: "The best thing about the future is that it only comes one day at a time". So it starts blank, providing a white canvas on which the user is called every day to make a sketch on each date in order to reveal it, thus "drawing" his/her own future."
December 23, 2011 | 19 Comments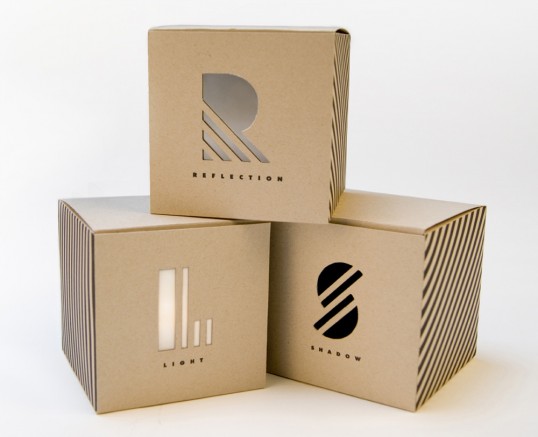 Designed by Chris Ferrante | Country: United States
"This project was for my packaging design course in which we were tasked with creating a conceptual series of consistent packages for intangible things. I decided to package light, reflection, and shadow. After brainstorming how to visually suggest that these "unpackagable" things were in fact packagable, I came to the concept of creating the effect of them as though they were trapped inside a box."
December 23, 2011 | No Comments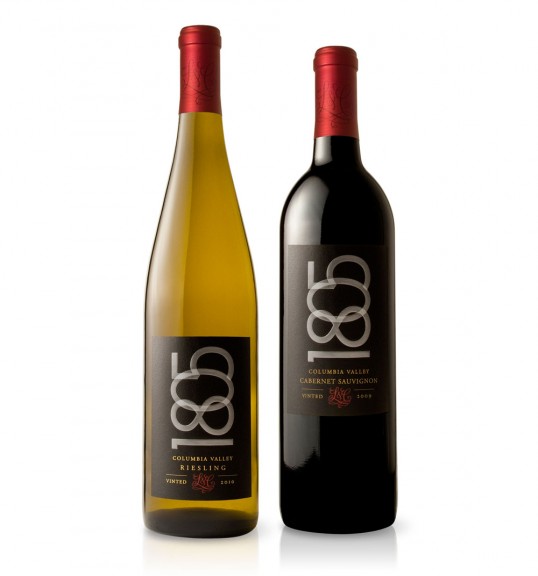 Designed by Voicebox | Country: United States
Rooted in the same spirit of discovery as celebrated explorers, Lewis & Clark – and named for the year they first discovered Washington's Columbia Valley – 1805 is an outstanding new wine from Washington's Columbia Valley.
Drawing on the region's rich heritage, the label design presents this significant date in a simple, elegant, yet contemporary manner, so as to connect with today's consumers. The overlapping silver foil numerals are distinctively staged on a rich matte black background punctuated by the hand-drawn L&C monogram, honoring the two noteworthy explorers. It is also featured proudly on the capsules.
Recently launched at retail, the design is consistently presented across four varietals, including both red and white wines, so as to help build recognition for this newly innovated brand.
December 19, 2011 | 2 Comments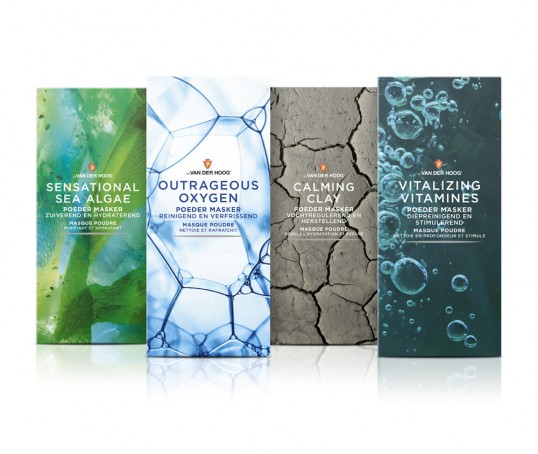 Designed by nu:amsterdam | Country: The Netherlands
"Dr van der Hoog is a Dutch Cosmetics brand with a 75 year heritage. They decided to radically reposition their brand to a stylish statement of natural beauty. The Creative network nu:amsterdam created the new identity for the 60+ products assortment.
The designers chose an iconic centered layout, applied to simple white packaging for the moisturizers category. Colour accents in the product descriptors help consumers navigate the 6 ranges assortment. Heavy materials, refined silver lines and the logo embossing confirm the quality and authority of the brand.
In the product presentation kit the contrast of the unfinished birch wood against the shiny packs makes a great impact, communicating natural beauty in a simple way.
The younger face masks category requires more dynamism and power, which is what explains the abundant use of natural ingredient photographs on the packs.
The humorous product descriptors add youth and fun to the packs, that are still part of the brand identity."
December 13, 2011 | 2 Comments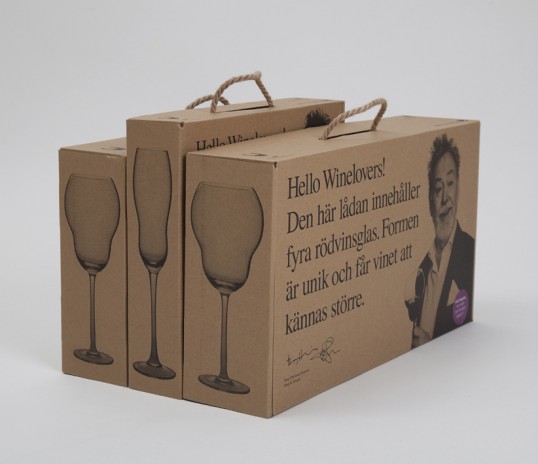 Designed by Sturm & Drang | Country: Sweden
"Hello Winelovers! This box contains 4 glasses for red wine (white wine/champagne). The shape is unique and makes the wine feel bigger.
The man on the front of the package is a famous Swedish wine connoisseur called Bengt Frithiofsson. He is known for his passionate and personal attitude towards wine and he often starts his TV shows by saying "Hello Winelovers". The glasses is a collaboration between him, an industrial designer and a swedish glass company; SEA glasbruk. Our solution was to make the famous Bengt Frithiofsson the "cover-boy" of the package and to let him tell the interesting story of the unique design of the glasses, both on the front and on the backside. The rough brown box with its rope handle is inspired by cases for wine bottles."
December 4, 2011 | 1 Comment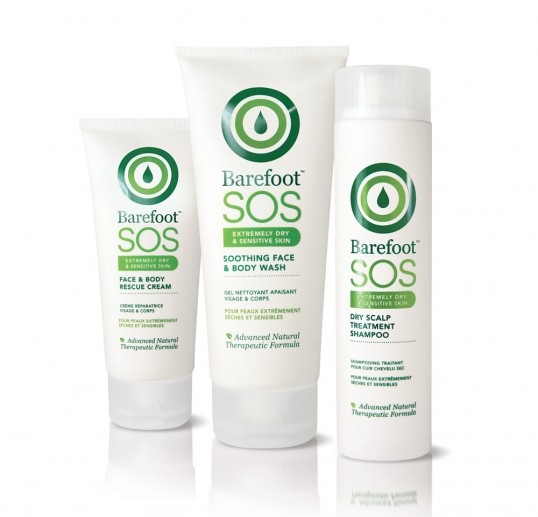 Designed by BrandOpus | Country: United Kingdom
BrandOpus have redesigned the packaging for Barefoot SOS, launching into stores now. BrandOpus were appointed to redesign the 12 product range for Barefoot Botanicals, which was founded in 1997 by homeopathic practitioners Jonathan Stallick and Hilery Dorrian.
With the natural products sector becoming crowded, BrandOpus were briefed to sharpen the message create a pack design that demonstrates the efficacy and reflects of the quality of the product, shifting consumer perceptions of Barefoot SOS from niche beauty brand, to skincare range with a wider audience reach.
BrandOpus were inspired by the efficacy of Barefoot SOS, which has gained it a wide audience of devoted follower looking for premium, dematological solutions. BrandOpus created a target device, illustrative of how the range targets skin-problem areas, and gets to heart of the sensitivity. The droplet device communicates the benefits of the Barefoot range: effective, but easy on the skin.
The choice of a white and green colour palette, communicates the advanced natural therapeutic formula of the range, which combines cutting-edge science with a thousand years of herbal wisdom.
To those in the know, the SOS range is a lifeline for sufferers of dry, sensitive, irritated or uncomfortable skin. Following BrandOpus' redesign the pack now allows Barefoot SOS to compete with mainstream dermatological brands, without confusing loyal fans of the brand.
November 6, 2011 | 1 Comment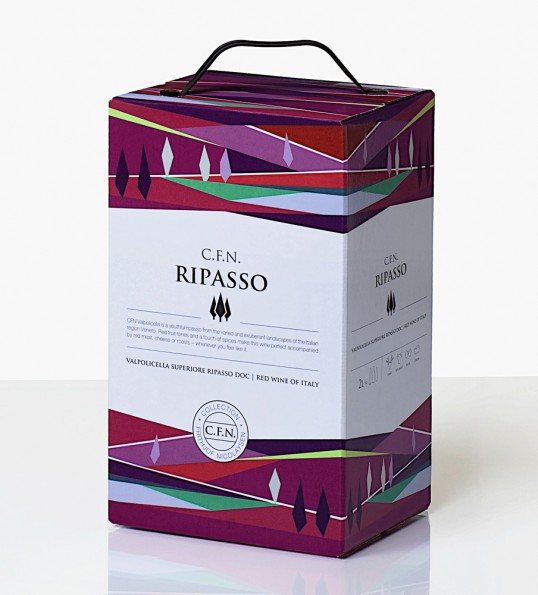 Designed by Uniform | Country: Norway
"Arcus Wine Brands has recently completed a redesign of its Collection Frithjof Nicolaysen wine series. The wine series consists of 5 different wines, 3 white and 2 red bag-in-box. Two of the white wines are also available on bottle. The first product in the series was launched in 2002 and has since then been popular with the Norwegian consumer, with several good reviews from wine writers. The concept is based on quality wines from classic wine areas in Europe, marketed to consumers looking for an exciting quality product at a reasonable price.
The overall design-task was to give the series a more distinct family feel, and give each box a strong identity.
November 2, 2011 | 4 Comments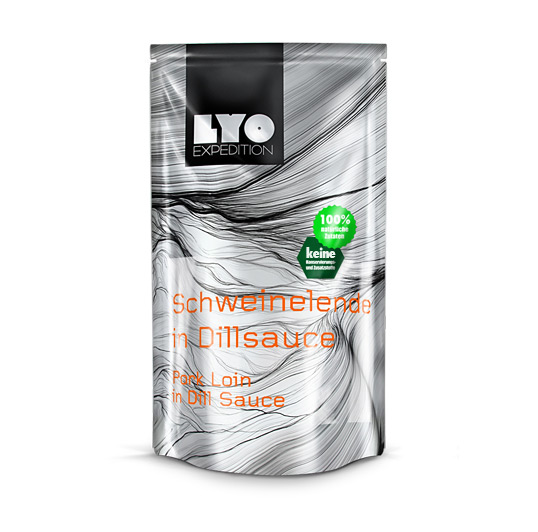 Designed by Independent Visual Consultancy | Country: Poland
"LYO Food Ltd. is a producer of LYO Expedition – freeze-dried meals intended for alpinist, sailors and outdoor enthusiasts.
LYO Expedition packaging needs to be small, lightweight and withstand most harsh conditions that are a norm in demanding environments like Himalaya, North Pole, Atlantic Ocean, Iceland glaciers etc. These are the reasons why all meals and fruits are packed in simple aluminium reinforced doypacks – each hermetically sealed.
We have dressed this spartan object in minimalistic fashion covering it entirely with black and white pattern(designed for LYO EXPEDITION identity system). Then we have added only big, orange name of the meal on the front and a green sticker referring to pure natural content of every LYO meal. On the back of packaging we have designed a waterproof informative etiquette.
October 19, 2011 | 7 Comments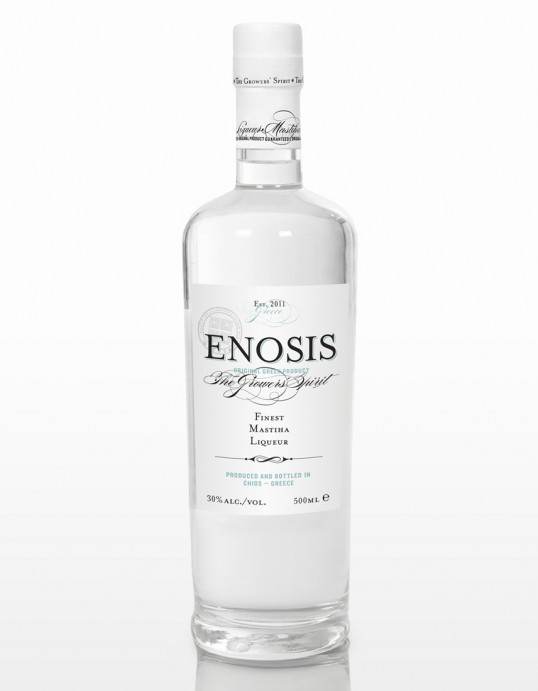 Designed by Dimitris Stefanidis | Country: Greece
"Simple Spirit! A white, classy label for a fine mastiha liqueur. The non-colour packaging inspires through simplicity, graphic weights and analogies. A touch of metallic turquoise brings everything into balance. ENOSIS in Greek means union. People under the same spirit, the same beliefs and care, gathered, inspired and created a unique spirit: the original mastiha liqueur."