November 18, 2009 | No Comments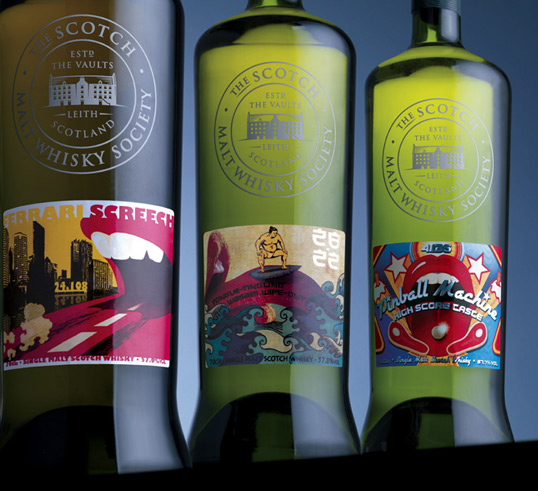 Designed by Story UK | Country: United Kingdom
"The Scotch Malt Whisky Society revels in the unconventional. Bringing the world's best selection of single cask, single malts to its members.
The Far Flung Flavours are three new bottlings which have been chosen as they represent some of the most exciting and unusual taste experiences available from the Society. Each eye-popping limited-edition illustration is representative of the weirdly wonderful tastes and scents of the curious single malt within."
October 27, 2009 | 3 Comments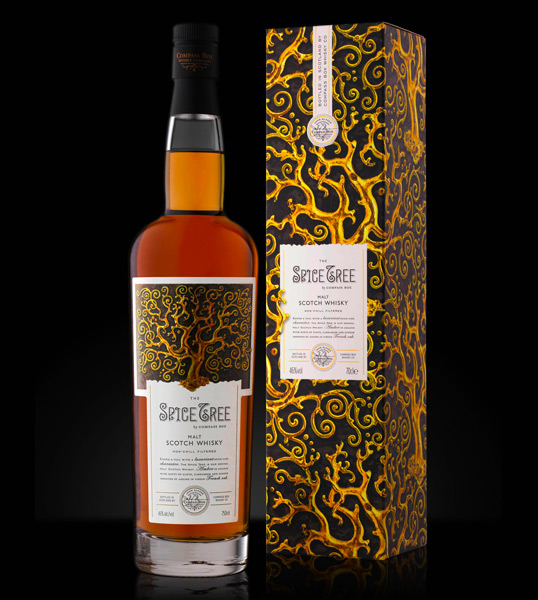 Designed by STRANGER & STRANGER | Country: United Kingdom
"The maker described the flavours of this individual whisky as 'psychedelic elegance'. One of the shortest briefs we've ever been given."
March 10, 2009 | 2 Comments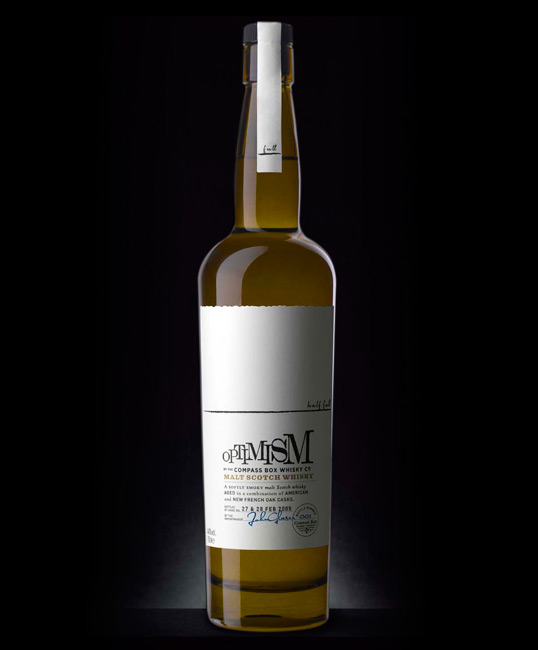 Designed by STRANGER & STRANGER | Country: United Kingdom | Fonts used: Old Times American, Sacre Bleu
STRANGER & STRANGER sent us their latest work. Be sure to check out the detail after the jump.
"Our client, John Glaser, is hoping to help people think more positively about the economic situation with his fin hand bottled blended scotch. To the optimist the glass (bottle) is half full…"
January 6, 2009 | No Comments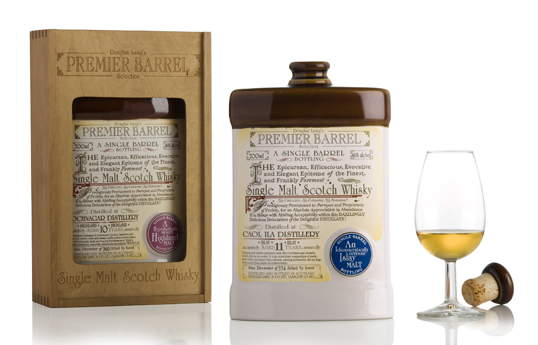 Country: United States | Fonts used: University Roman, Caslon Open Face, hand lettering. See Antique Serifs
"Returning to the "good old days" of Victorian Music Hall for it's inspiration, our new ceramic decanter goes by the name of PREMIER BARREL, and replicates Scotch Whisky Decanters from the late 1800′s. Actually, it also looks like an old fashioned bed-pig, designed to keep you warm on cold winter nights – a job its Malt Selection can still do for you!"
December 1, 2008 | 2 Comments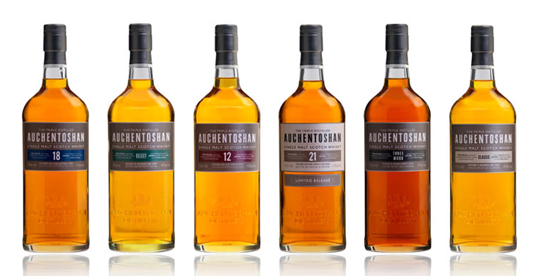 Designed by Breeze Creative | Country: United Kingdom
"The new bottle shape and packaging design is a radical move from its former traditional look. The design embraces its traditional heritage with the use of a thick base bottle to keep its weight and premium status, while the oval bottle shape is more simple and stylish to easily hold in one hand.
Presented in beautifully pearlised packaging, the unique bottle shape and the use of strong contemporary colours aim to maximise its on-shelf presence and present a recognisable product range.
The new look is set to appeal to a younger and wider audience of emerging malt consumers who enjoy trying 'the new' and 'the best' in an urban social scene."
November 4, 2008 | 2 Comments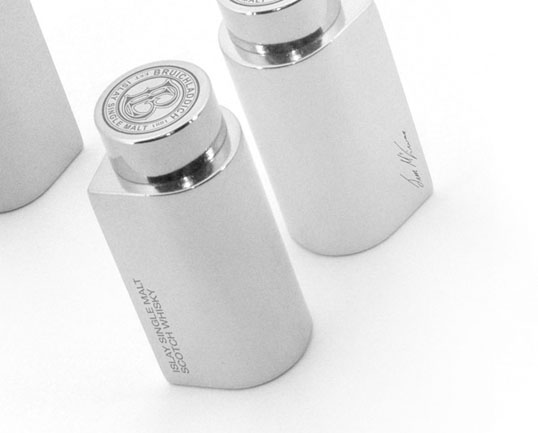 Designed by Marc Praquin | Country: France
Absolutely stunning package design and development by Marc Praquin. I get the sense that this is not your father's cheap scotch.