October 9, 2012 | 2 Comments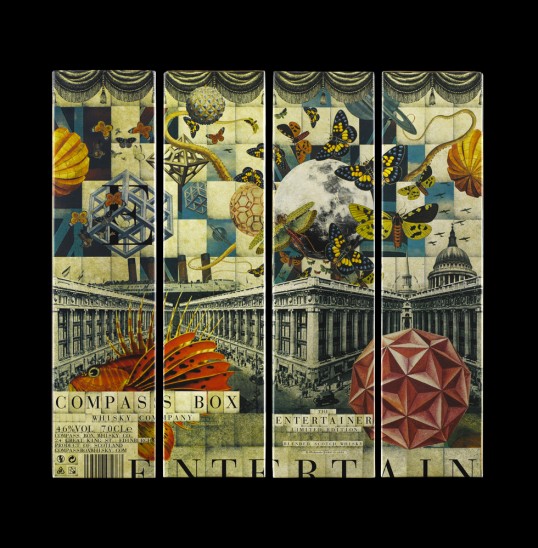 Designed by Stranger & Stranger | Country: United States
"Our long time whisky client, Compass Box, has done a limited edition scotch for the icon London store Selfridges. London artist Peter Blake seemed fitting inspiration but Selfridges have really gone to town with the in store displays.
This is a very limited bottling so get it while you can."
May 16, 2012 | 7 Comments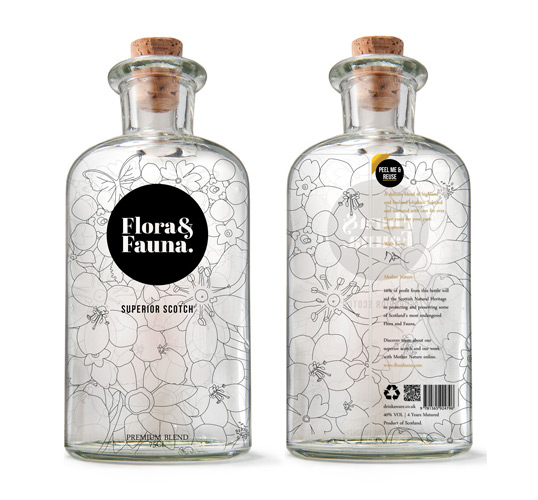 Designed by Dan Hinde | Country: United Kingdom
"D&AD challenged students to create a new brand of Scotch whisky, this included naming the brand, an identity design, packaging and a container. My response is Flora & Fauna, a Superior Scotch inspired by the Miracle of Mother Nature."
January 13, 2012 | 3 Comments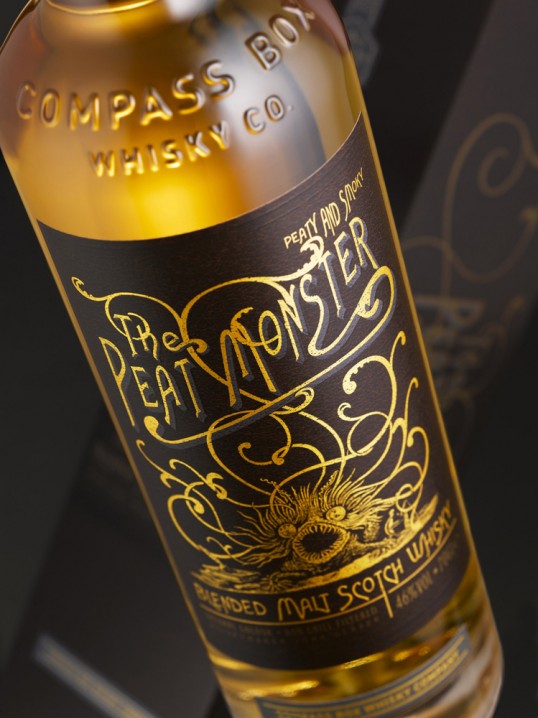 Designed by Stranger & Stranger | Country: United Kingdom
"The Peat Monster is an old school peaty scotch so we clothed it an old school peaty book cover."
June 8, 2011 | 2 Comments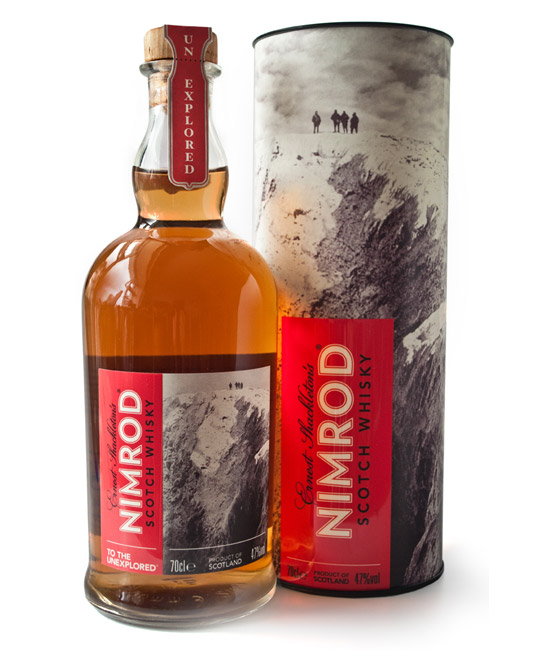 Designed by Zef Narkiewicz | Country: United Kingdom
"The brief: to design a scotch whisky that is a re-invention of the bottles found underneath Antarctic explorer Ernest Shackleton's hut. I created a contemporary design that utilised the incredible photography taken on Ernest Shackleton's 1907 expedition, alongside a pallet of cream and hot terracotta. The package is accompanied by a small booklet documenting the history of the whisky."
September 26, 2010 | No Comments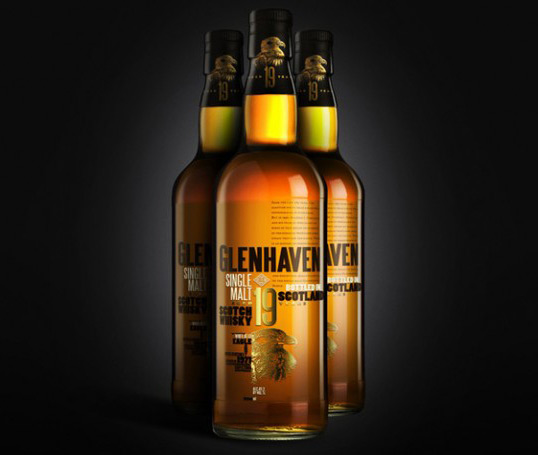 Designed by BridgerConway | Country: United States
"BridgerConway packaging division was in charge of designing the new packaging for Glenhaven Single Malt Scotch Whisky. The labels were developed between our team consisting of: Project Manager, Illustrator, Typographer, Pack Designer, Artwork Production Department."
August 1, 2010 | 3 Comments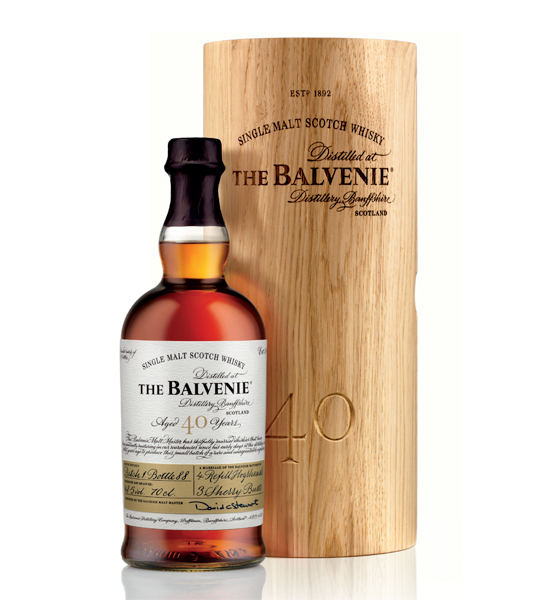 Designed by Here Design | Country: United Kingdom
"Here Design has collaborated with cabinetmakers, engravers and calligraphers in creating packaging to reflect the unequalled craftsmanship of The Balvenie Forty. This exceptional single malt Scotch whisky, a marriage of The Balvenie matured for over forty years in sherry casks and refill hogsheads, was created by Malt Master David Stewart. A batch of only 150 hand numbered bottles of The Balvenie Forty will be available at exclusive travel retail outlets in the world's leading airports, from July 2010 at a RRP of £2500.
February 15, 2010 | No Comments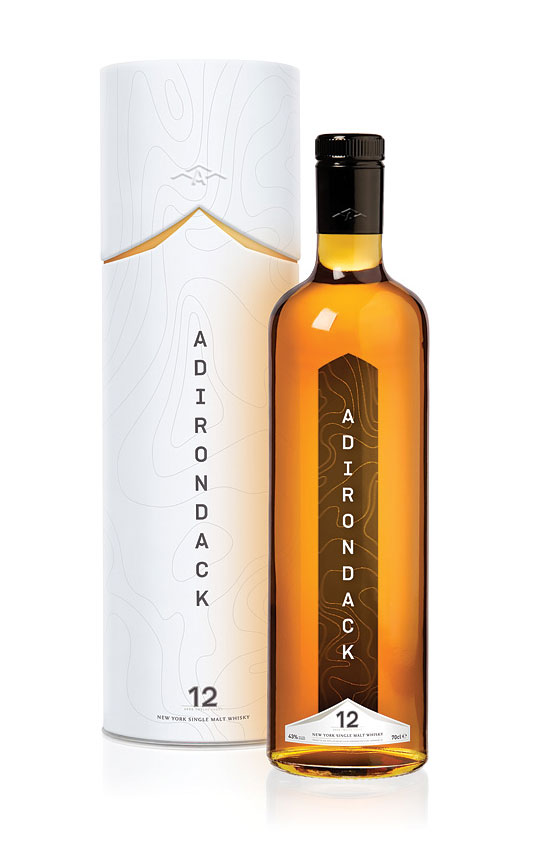 Designed by: Joe Farquharson | Country: United States
"Brand concept and packaging design for a fictional single malt whisky (spelled with no 'e', Scotch-style) and distillery based in upstate New York.
The bottle is tall and slim with broad shoulders; coupled with the contour lines used on the labels and the cylinder, it hints at the height and shape of the mountain range that it is surrounded by. Labels are set in muted brown and silver tones to highlight the strength of the whisky's color. The brand name 'Adirondack' is printed vertically on the bottle's front, transposed over the rear label graphic, adding depth and movement. All facets of the packaging honor the geography of the area it comes from while still presenting the simple, classy image popular with younger consumers."
January 6, 2009 | No Comments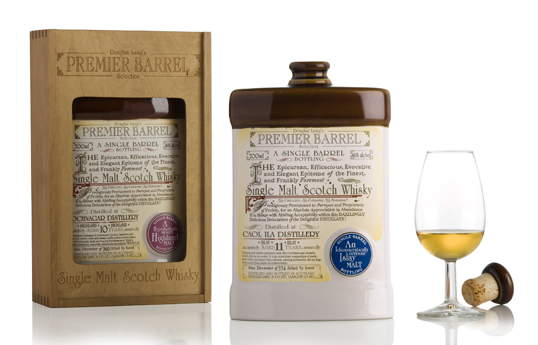 Country: United States | Fonts used: University Roman, Caslon Open Face, hand lettering. See Antique Serifs
"Returning to the "good old days" of Victorian Music Hall for it's inspiration, our new ceramic decanter goes by the name of PREMIER BARREL, and replicates Scotch Whisky Decanters from the late 1800's. Actually, it also looks like an old fashioned bed-pig, designed to keep you warm on cold winter nights – a job its Malt Selection can still do for you!"