July 15, 2013 | 7 Comments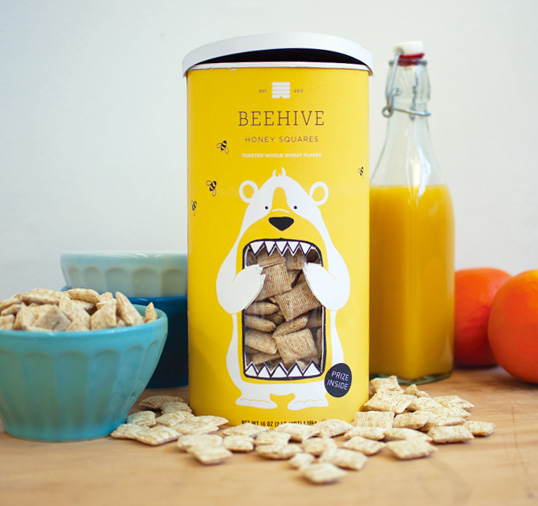 Designed by Lacy Kuhn | Country: United States
"The Heartland line of breakfast cereals is a newly conceived experiment by the National Cereal Corporation. The marketing strategy is based on the celebration of breakfast cereal's all-American roots. Each flavor will be named after a state's nickname; the pilot being Beehive Honey Squares. The packaging seeks to stand out from the competition, a blatant contrast to the standard cereal box approach."
May 24, 2013 | No Comments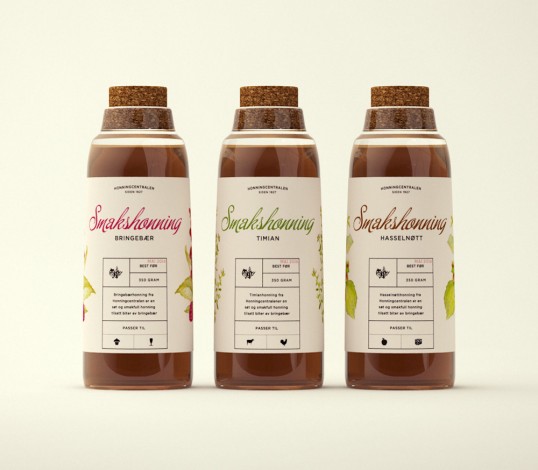 Designed by Morten Johansen, Ida Dølplads & Marius Sunde | Country: Norway
"The brief asked for a new range of flavored honey from Honningcentralen, the leading producer of honey in Norway. Our idea was to create a series of product which made the user feel like a chemist in the kitchen, with honey acting as a complementary ingredient to a variety of dishes — we wanted to create a honey that could act as a tool that could turn the kitchen into a creative playground."
April 29, 2013 | 4 Comments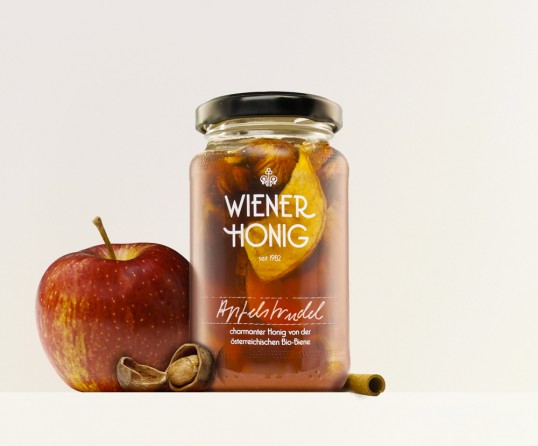 Designed by Werner Singer | Country: Austria
"Wiener Honig is a Vienna based brand specialized in producing organic honey. It was founded by two friends who missed their favorite honey while they where working abroad. Originally they started out with two varieties, now stocking over a dozen. Ranging from "Apfelstrudel" to honey with poppyseed.
The idea was to create a design that highlights the beauty of the product. The simple package displays the different colors and textures of the varieties. The honey speaks for itself."
April 23, 2013 | No Comments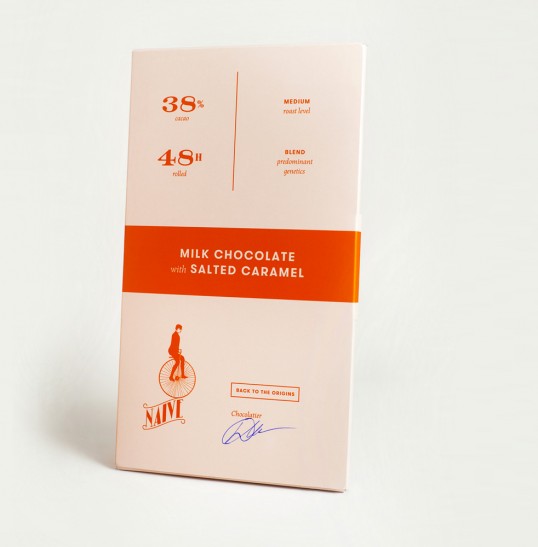 Designed by Chocolate Naive | Country: Lithuania
"In a little town named Giedraičiai by the beautiful lake Kiementas on the Eastern side of Lithuania, Chocolate Naive make their bean-to-bar chocolate.
Each and every morning, the chocolate master carefully roasts fresh cacao beans whose delicious aroma gently awakens the residents of the town. Just as they were hundreds of years ago, cacao beans are slowly rolled and conched to release their extraordinary bouquet of fruits, nuts and flowers in a delicately finished chocolate bar. These hand crafted bars are later stored to mature and form a complicated array of tastes and seasonings.
Chocolate Naive has great pleasure in introducing the "Back to the Origins" collection. With every piece of chocolate made, we try to give away a piece of our philosophy, our land and our fresh countryside air. We take great pride in informing eaters not only where we source our cacao beans from, but who actually produces our honey or which farmer supplies the butter for making the caramel. We are pleased to cooperate with growers from around the world, but we also celebrate local heritage."
March 15, 2013 | 3 Comments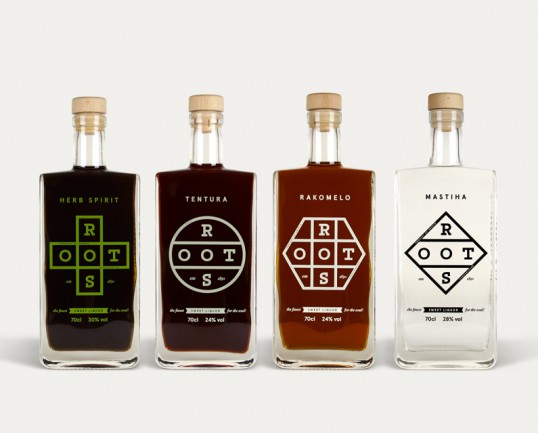 Designed by Bob Studio | Country: Greece
"The branding consists of a strong, yet organic and versatile logo that transforms each time into a unique shape, without losing the brand's identity, to convey the essence of the basic ingredient: a hexagon for the honey-based "Rakomelo", a cross for the monastic "Herb Spirit", a circle for the cinnamon-based "Tentura" and a rhombus for the "Mastiha". All for one and one for all."
March 6, 2013 | 4 Comments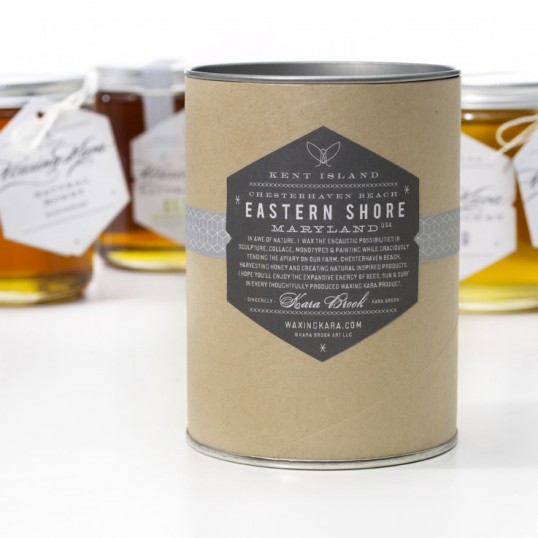 Designed by Funnel | Country: United States
"As a former graphic designer and teacher of graphic design, I figured this would be a short and simple journey—one that I could handle solo. That was a year ago.
Even though I had done package design before, I quickly decided I was under-qualified to do my honey package design. This occurred to me when my nephew's girlfriend gave me a candle gift so uniquely packaged that I had to call the candle company and ask for the designer's name."
January 7, 2013 | 4 Comments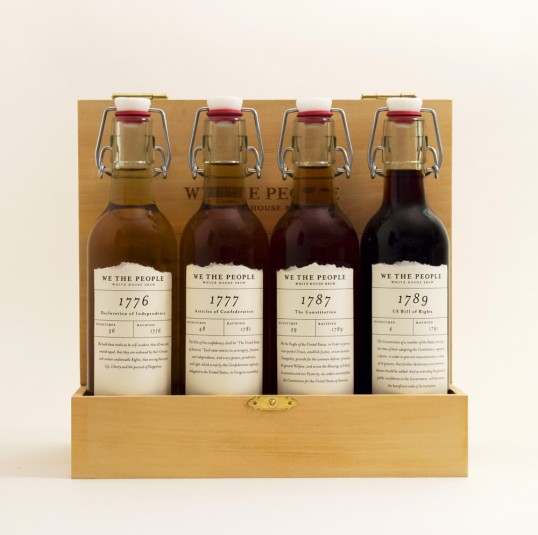 Designed by Michelle Wang | Country: United States
"This is a branding and packaging project for beer being brewed in the White House. Instead of being sold in stores, honorary guests receive this as a limited edition four-pack sampler from the President.  This fictional brand is named We the People, drawing inspiration from the historic documents on which our nation is founded on. The labels on each bottle pay tribute to a different document. Similar to how these documents are displayed in the National Archives in Washington DC, the packaging is meant to be utilized as a display case."
November 24, 2012 | No Comments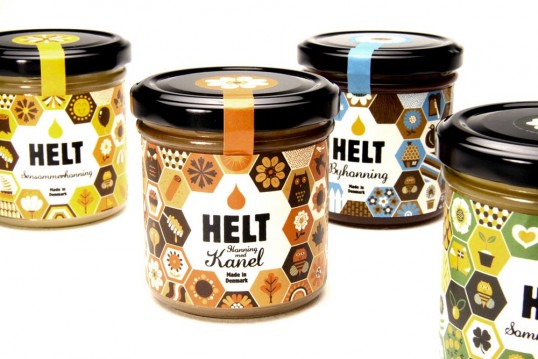 Designed by Anders Arhoj | Country: Denmark
"Identity + packaging for new Danish honey brand HELT which mixes traditional countryside honies with new Nordic superfoods like Sea Buckthorn, cranberry etc.
The identity is based on the classic beehive hexagon pattern with every flavour telling a different story on its jar with colours and illustrations."
September 5, 2012 | 6 Comments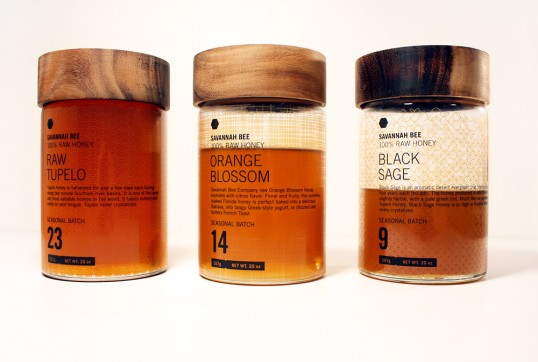 Designed by Collin Cummings | Country: United States
"I fell in love with the idea of repackaging honey because of the timelessness of honey production. The process employed by honey bees hasn't changed. To reference this highly industrial procedure, I chose a typographic direction that felt sterile. To counterbalance the type, I designed a few complicated and emergent patterns that hide behind the color of the honey when the bottle is full. As you use the product, the elegant patterns are revealed in a second layer as a homage to the beauty and timelessness of such a refined and perfected practice such as honey production."
July 6, 2012 | 1 Comment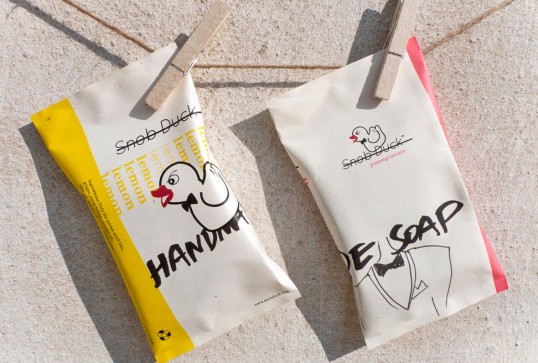 Designed by Marios Karystios | Country: Greece
"Vasilis Douros, decided to create a handmade soap made of the purest stuff. His admiration of animals, (especially ducks) as he is a vegetarian, led to thechosen symbol.
We used the classic innocent looking rubber duck by contraries. A nice bow tie, clean and fresh but still with this snobbish look.
All Snob Duck soaps are 100% handmade & hand packaged using recycled paper. Made of extra virgin olive oil, greek herbs, fruits, honey & lots of love."