December 16, 2013 | 2 Comments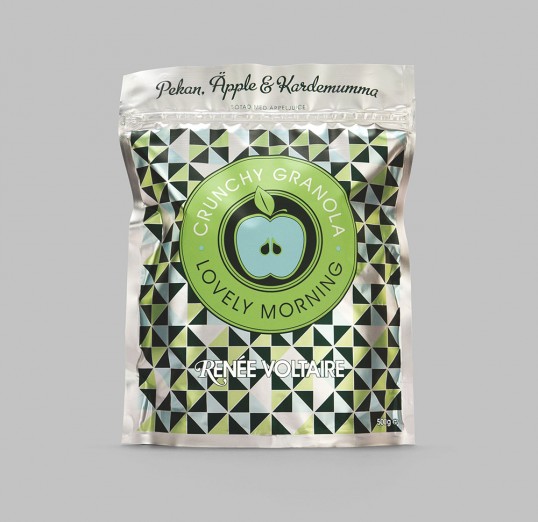 Designed by TBWA\ Stockholm | Country: Sweden
"TBWA continues to evolve the design for Renée Voltaire, this time in the breakfast product range. The body of work included conceptualization of the range as well as naming and design.
Renée Voltaire was one of the first players in the organic segment.  When the brand launched it was relatively unique in design.  Now, as more and more brands have taken organic positions and signal organic cues in their communication, it was time for Renée Voltaire's design to take the next step – to once again stand out on the shelves."
December 6, 2013 | 2 Comments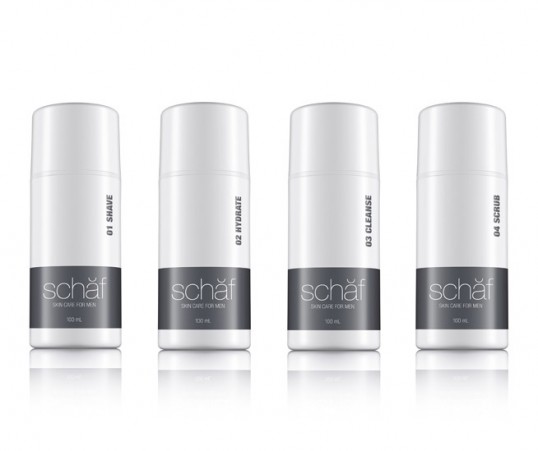 Designed by TAXI | Country: Canada
"A minimalist approach to a newly launched organic skin care line for men.
Inspired by the natural ingredients, TAXI designed the logo and packaging with the idea of "less is more" at the forefront of their mind."
September 17, 2013 | 3 Comments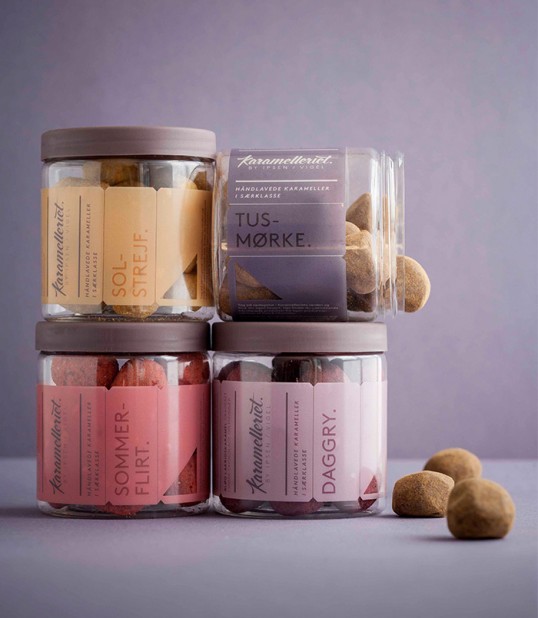 Designed by Bessermachen | Country: Denmark
"Karamelleriet is the result of two enthusiasts, a common dream, and a respect for old handcraft. This is reflected in their completely handmade products and personal production. 
The new visual identity had to reflect these values while at the same time being innovative, and daring to be different. With this Karamelleriet has achieved an expression that their caramel production is the best. 
The design was developed by Bessermachen design studio in close collaboration with Karamelleriet."
September 6, 2013 | 1 Comment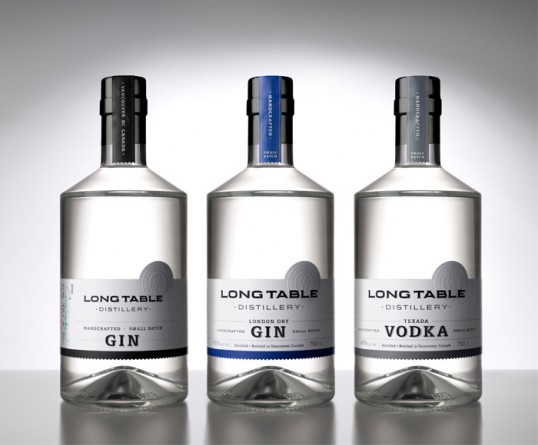 Designed by Saint Bernadine Mission Communications Inc. | Country: Canada
"Long Table Distillery is a producer of handcrafted, premium, small-batch spirits based in Vancouver, BC. Its West Coast heritage, expert knowledge, and dedication to organic, high-quality ingredients were the foundation for the design by Saint Bernadine Mission Communications Inc. A design identity that reflected the distillery's commitment to craft and focus on small-batch quality was developed for its selection of unique gins, vodkas, and specialty spirits.
The design system needed to accommodate colour coding for flavours of their permanent line, as well as a system to allow for small artisan batches that are sold principally on site. To reflect the artisanal quality of the brand, key elements included a hand-stamped batch number, handwritten varietal, perforated edges, and dotted rules that act as a device to divide information on the label."
August 28, 2013 | No Comments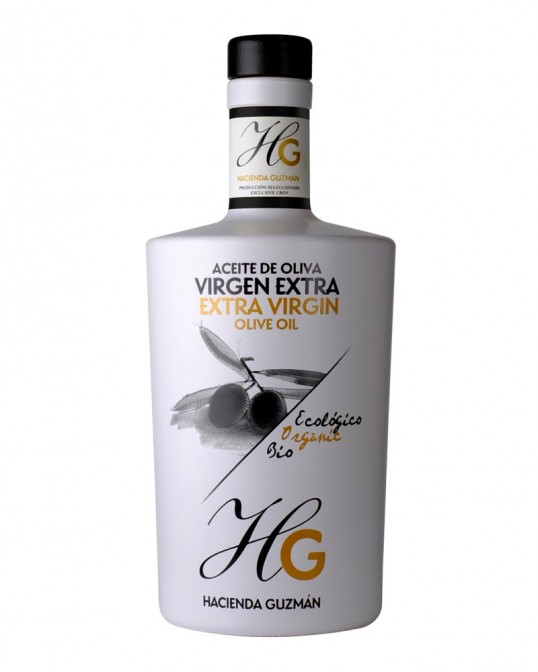 Designed by Centralpack | Country: Spain
"Exquisite design. Termination lace printing on ceramics. Hacienda Guzmán represents the history of the Andalusian Extra Virgin Olive Oil. In the 16th century, it became the biggest and most important Estate in Spain.
This healthy and high quality product has been produced according to strict organic standards, without the use of artificial fertilizers or chemicals.  The entire production process is controlled yielding a product that enriches our diet and benefits the environment."
August 15, 2013 | 1 Comment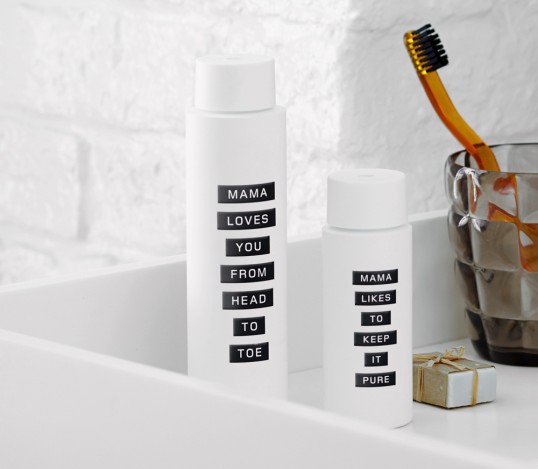 Designed by GBH | Country: United Kingdom
"Our friends at Mama Shelter have already revolutionised the concept of the luxury hotel with their unique mix of style, eclecticism and affordability. Now they've worked their magic on the bath-time experience with Mama Skin, the first in a range of fabulous in-room bathroom products named and designed by GBH.
The organic product, co-created by Absolution, the premium natural beauty brand, is an all-in-one body wash, shampoo and conditioner, made of the finest natural ingredients. Not only does it feel amazing on your skin, but being an all-in-one lotion means you don't need the usual clutter of unlovable bottles in your hotel bathroom."
July 24, 2013 | 1 Comment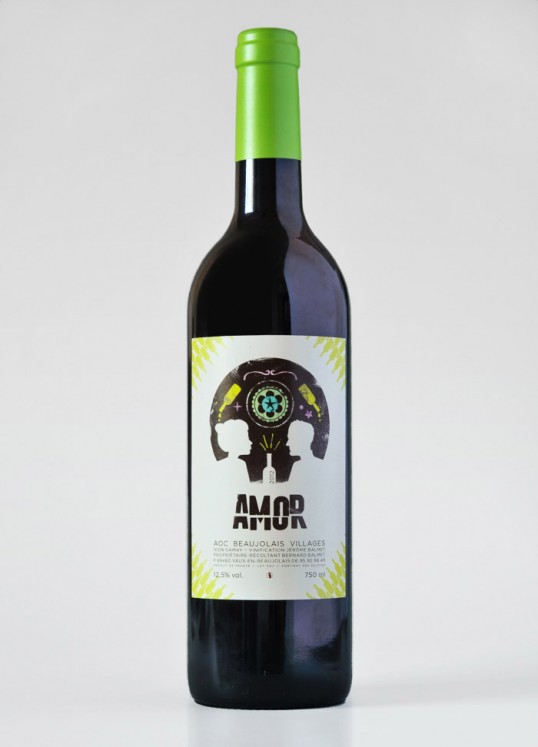 Designed by Giovanni D'Andrea | Country: France
"How do you infuse creative spirit & offbeat personality to a organic wine brand? Giovanni D'Andrea, a French freelance Art Director, designs a glamorous & unexpected label for Jérôme Balmet, a local French wine producer. A mix of colourful and edgy graphics inspired by Mexican skulls! An absolute hit in the trendy Parisian wine bars!"
May 27, 2013 | 2 Comments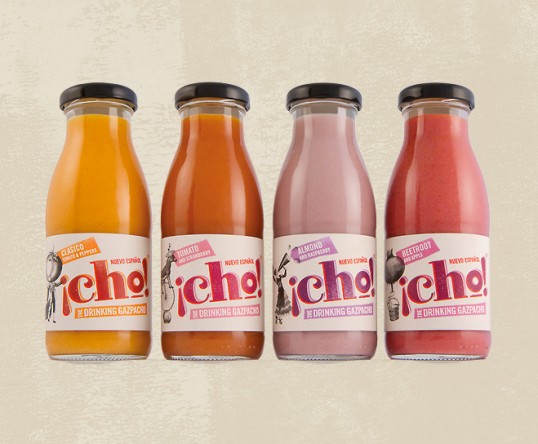 Designed by Blast | Country: United Kingdom
"¡Cho! is a completely unique range of on-the-go drinking Gazpacho recently launched to the UK market. Created by English entrepreneurs and a Michelin starred Spanish chef ¡Cho! is made from organic fruit and vegetables sourced and bottled in Adalucia.
¡Cho! needed to be positioned as a completely different product, and in doing so create its own place in the market. It required a brand identity that communicated a uniquely daring and different gourmet product with real provenance and exquisite taste."
May 22, 2013 | 1 Comment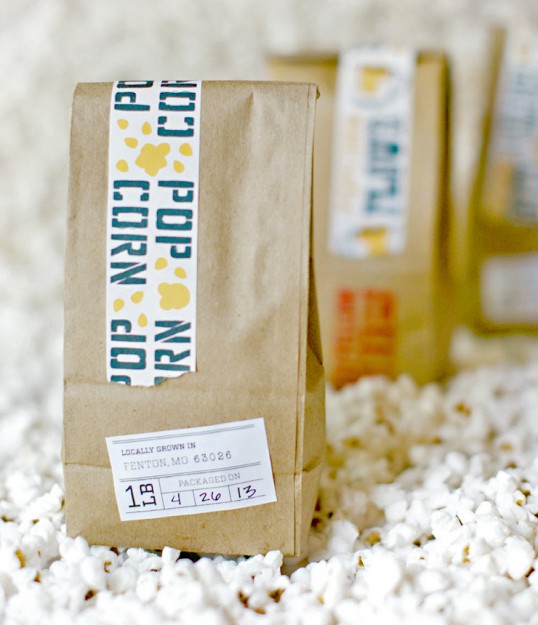 Designed by David Rygiol | Country: United States
"Yellowtree farm is a specialty organic farm producing rare and amazing foods out of St. Louis, MO. This packaging for their popcorn, popcorn grits, and popcorn flour begins with a 100% recycled and compostable bag. The bag is stamped with a wood ring pattern and logo, then sealed with the product tape and labeled with production details. The wood ring pattern visualizes both the farm's name and the topography of the land. Each Package is produced by hand by the farmer, ensuring that every product carries his special touch – from farm to market. Trust your food!"
May 19, 2013 | 4 Comments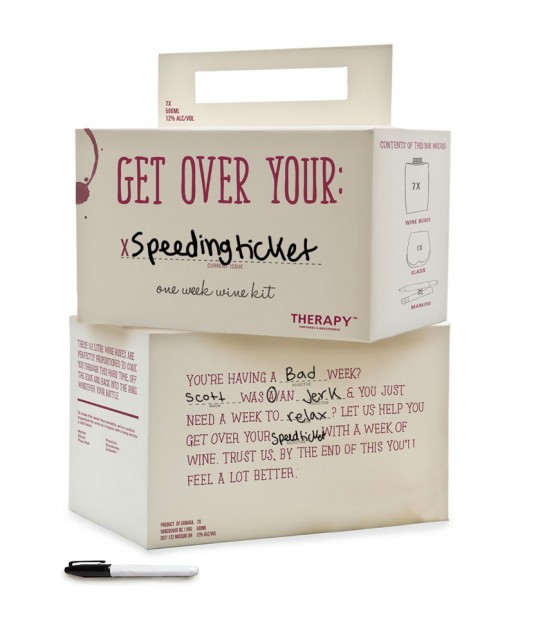 Designed by Natasha Shubaly | Country: Canada
"These wine packages were designed as an interactive way for the consumer to try an assortment of wines. The One Week Wine Sample sets helps consumers get over bad days (job loss, failed exam, fender bender) or to celebrate good ones (birthdays, a raise, new house). The word fill-in lets people express themselves and transforms the package into an engaging experience.
Whether consumed by one person over a week, or shared one night with a few friends, these 1/2 litre wine boxes are perfectly proportioned for any day good or bad."