April 21, 2014 | No Comments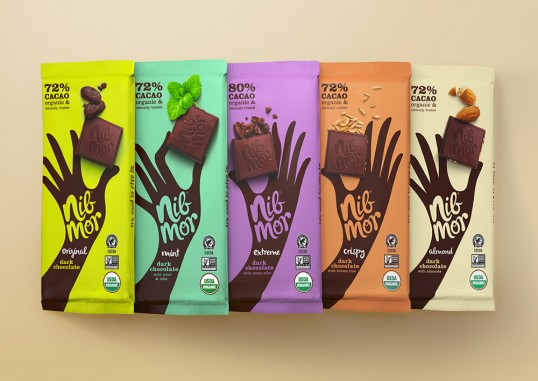 Designed by Pearlfisher | Country: United States
"Pearlfisher New York has created the new brand strategy, tone of voice, brand identity, and packaging for organic chocolate brand, NibMor.
A premium snack brand that does things differently, NibMor was founded by two nutritionists with a love for dark chocolate, eager to share the health benefits of chocolate as part of an active lifestyle. The challenge for NibMor was how to create a cohesive brand message that was enticing to consumers, expressing their healthy point of difference in a desirable way on the crowded confectionary shelf."
March 3, 2014 | No Comments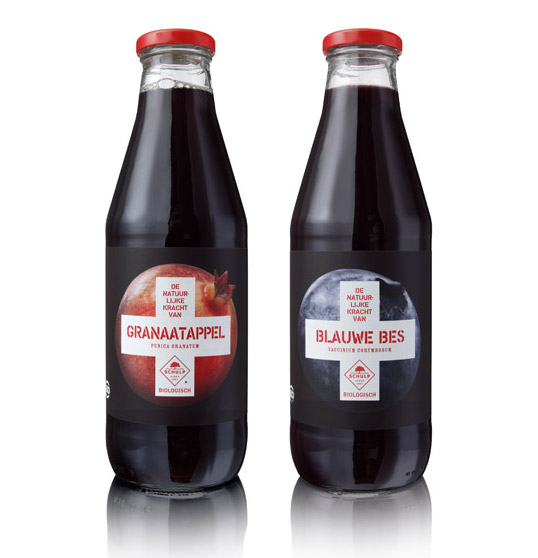 Designed by PROUDdesign | Country: The Netherlands
"Based on the growing interest in healthy foods, Schulp asked PROUDdesign to develop a design concept for their 100% pure and organic fruit and vegetable juices. So far these juices were integrated in the general fruit juice range, and as such not distinctive enough to attract attention.  The design concept should clearly reflect the healing strength of nature thanks to 100% pure, organic juices."
February 25, 2014 | 2 Comments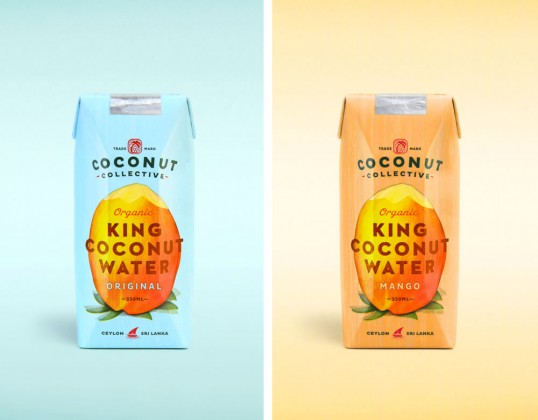 Designed by Marx Design | Country: New Zealand
"Marx Design was asked to create a new Coconut Collective brand that would work across a range of coconut-based products including waters, milks and cooking oils. First up was the organic King Coconut Water, a 330ml Tetra Pak available in original and flavoured variants.
Organic King Coconut Water is sourced from the famed coconut triangle of Sri Lanka, home to the golden thambili (king coconut) – the only coconut harvested specifically for drinking and chosen for its electrolyte content and natural sweetness."
February 16, 2014 | 1 Comment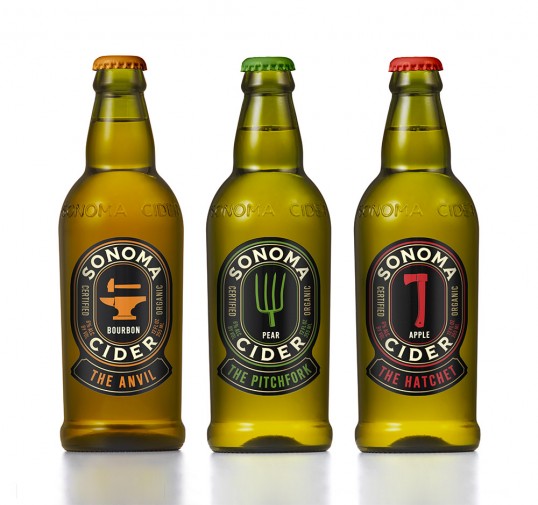 Designed by Sandstrom Partners | Country: United States
"Award-winning brand design agency Sandstrom Partners announces the completion of brand strategy and design for Healdsburg, California-based Sonoma Beverage Works for its new Sonoma Cider line, according to Sandstrom president Jack Peterson.
"Sonoma Beverage Works is a business owned by a family with a true passion for producing the finest American-made cider available," Peterson said. "Our brand design and packaging was carefully developed to reflect that passion for quality in every way."
December 16, 2013 | 2 Comments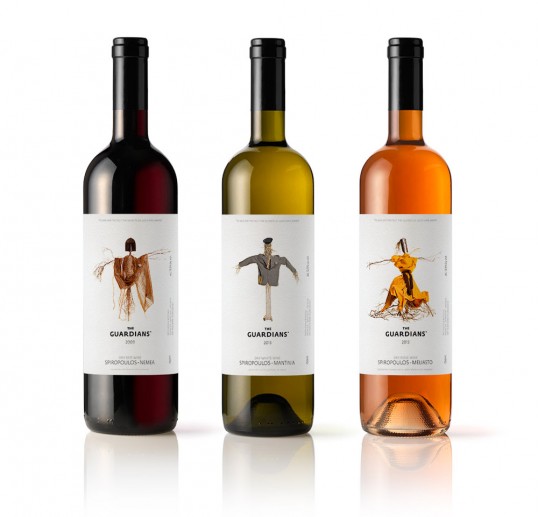 Designed by mousegraphics | Country: Greece
"The briefing (in brief):  we have a new type of wine which we would like to brand in an interesting way.
The target consumer: mass market product of good value and good price. Foreign and Greek markets.
The design: The client gave us freedom to think in any possible direction in order to create a consumer friendly, interesting identity for the new wines, which will be sold in Greece and abroad. This is an old family of prestigious winemakers with close ties to the land, the vineyards and even the unique buildings situated since the 19th c. in historic buildings, at the areas of Mantinea and Nemea in the Peloponnese. Updated with organic farming methods, the company's activity aims to produce high quality grapes and wines while protecting the ecosystem and the environment. All the above inspired a design based on the age old figure of the vineyard guardian: the scarecrow. An item of folk art, of basic necessity and common practice, the scarecrow has been the object of fascination by artists and village people alike. Festivals are organized around the world to celebrate the imagination and ingenuity involved in its making. Mousegraphics commissioned a well known Greek artist to draw and then make three different scarecrows to represent the white, red and rose labels. They were then photographed by a fashion and art photographer, with equal care. The brand name "the Guardians" is accompanied on the packaging by the small phrase: "to serve and protect the secrets of good wine-making ", and this summarizes our concept and its references."
December 16, 2013 | 2 Comments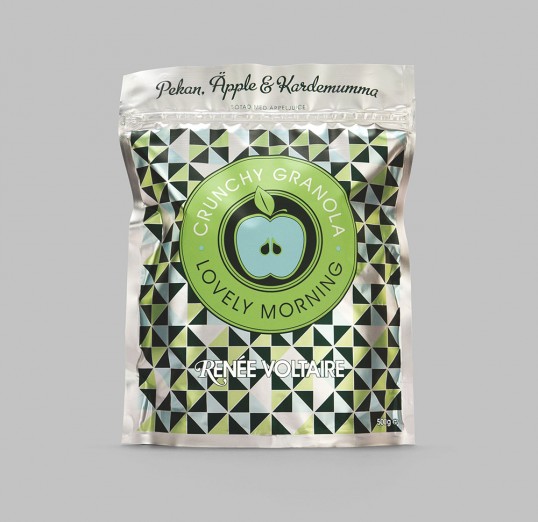 Designed by TBWA\ Stockholm | Country: Sweden
"TBWA continues to evolve the design for Renée Voltaire, this time in the breakfast product range. The body of work included conceptualization of the range as well as naming and design.
Renée Voltaire was one of the first players in the organic segment.  When the brand launched it was relatively unique in design.  Now, as more and more brands have taken organic positions and signal organic cues in their communication, it was time for Renée Voltaire's design to take the next step – to once again stand out on the shelves."
December 6, 2013 | 2 Comments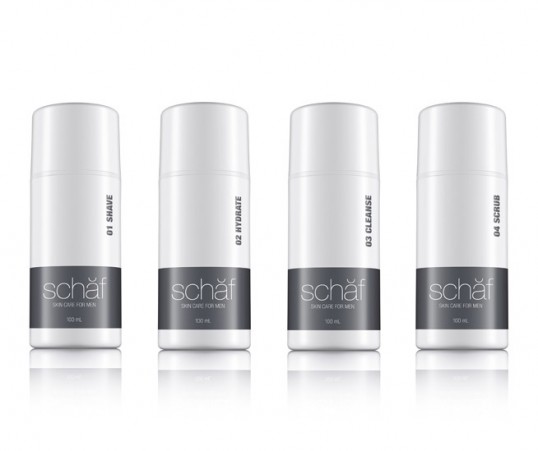 Designed by TAXI | Country: Canada
"A minimalist approach to a newly launched organic skin care line for men.
Inspired by the natural ingredients, TAXI designed the logo and packaging with the idea of "less is more" at the forefront of their mind."
September 17, 2013 | 3 Comments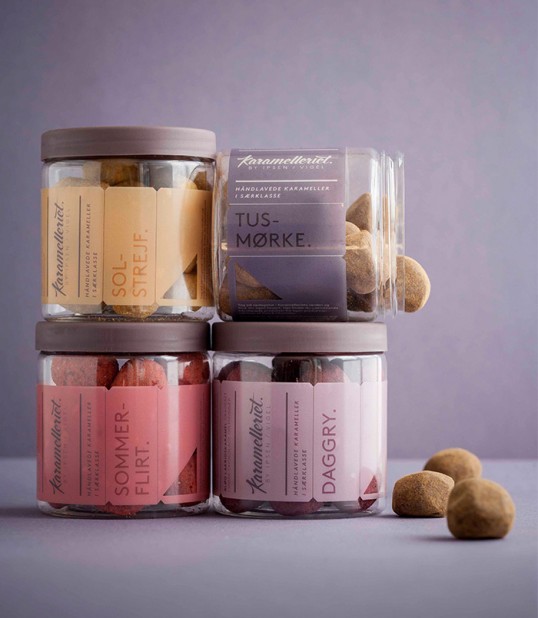 Designed by Bessermachen | Country: Denmark
"Karamelleriet is the result of two enthusiasts, a common dream, and a respect for old handcraft. This is reflected in their completely handmade products and personal production. 
The new visual identity had to reflect these values while at the same time being innovative, and daring to be different. With this Karamelleriet has achieved an expression that their caramel production is the best. 
The design was developed by Bessermachen design studio in close collaboration with Karamelleriet."
September 6, 2013 | 1 Comment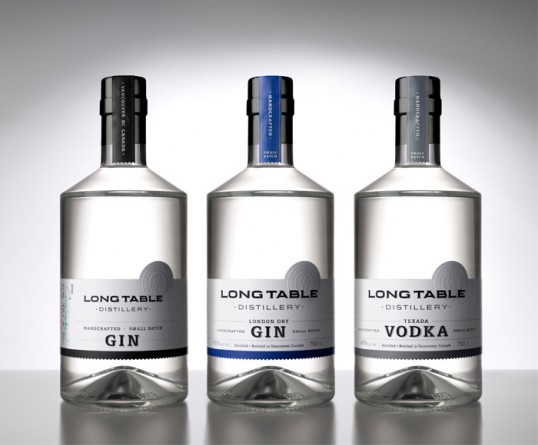 Designed by Saint Bernadine Mission Communications Inc. | Country: Canada
"Long Table Distillery is a producer of handcrafted, premium, small-batch spirits based in Vancouver, BC. Its West Coast heritage, expert knowledge, and dedication to organic, high-quality ingredients were the foundation for the design by Saint Bernadine Mission Communications Inc. A design identity that reflected the distillery's commitment to craft and focus on small-batch quality was developed for its selection of unique gins, vodkas, and specialty spirits.
The design system needed to accommodate colour coding for flavours of their permanent line, as well as a system to allow for small artisan batches that are sold principally on site. To reflect the artisanal quality of the brand, key elements included a hand-stamped batch number, handwritten varietal, perforated edges, and dotted rules that act as a device to divide information on the label."
August 28, 2013 | No Comments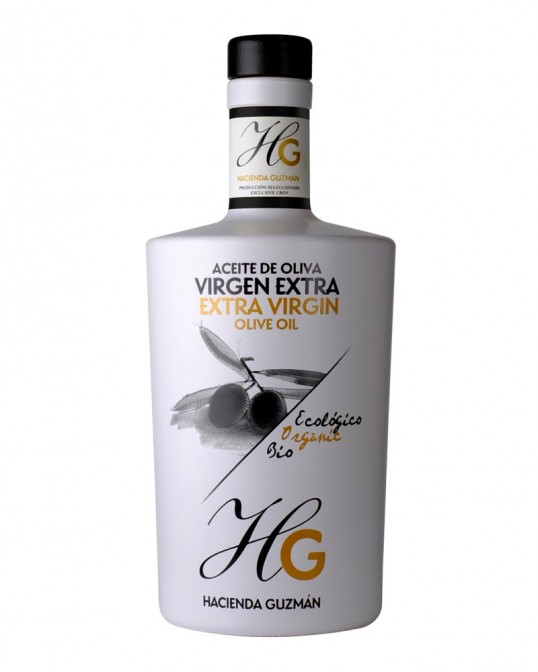 Designed by Centralpack | Country: Spain
"Exquisite design. Termination lace printing on ceramics. Hacienda Guzmán represents the history of the Andalusian Extra Virgin Olive Oil. In the 16th century, it became the biggest and most important Estate in Spain.
This healthy and high quality product has been produced according to strict organic standards, without the use of artificial fertilizers or chemicals.  The entire production process is controlled yielding a product that enriches our diet and benefits the environment."