January 4, 2013 | No Comments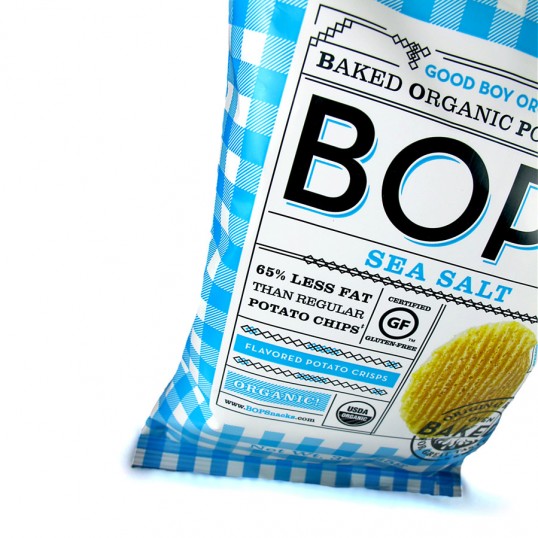 Designed by A3 Design | Country: united States
"BOPS – Baked Organic Potato Snack. Sales of the typical potato chip skyrocket during the summer months. With design elements that pay homage to the idea of the family picnic, evoke nostalgia and calls out to the nutritional value of the product, we created a package that jumps off the shelves from the typical earthy design of organic snacks and competes with the big guys and their greasy chips."
December 9, 2012 | 2 Comments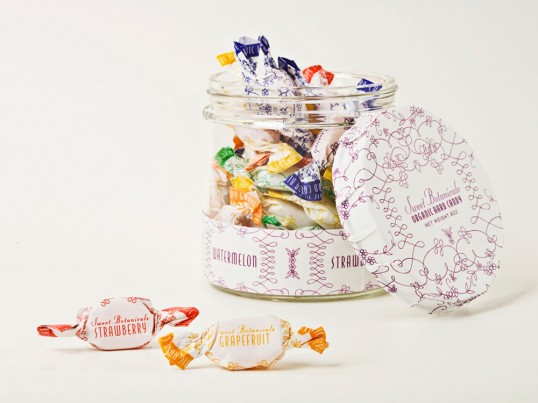 Designed by Kate Yip | Country: United States
"Sweet Botanicals is a line of organic hard candies of various flavors packaged in a nostalgic design from the 19th Century."
December 5, 2012 | 3 Comments
Designed by Re | Country: Australia
"Previously the chosen product by plastic surgeons and cosmetic physicians, Rationale, a pioneering organic skincare system, is now available to direct to consumers.
This super high-end skincare regime had to translate it's scientific and medical heritage into the beauty category.
The 6-step system takes consumers through a simple numerical structure, 1-3 in the morning, 4-6 in the evening.
The unique properties and characteristics of each formula are expressed through the combination of graphical forms within theelegance of the numerical system. Sophistication with science at its core."
November 25, 2012 | No Comments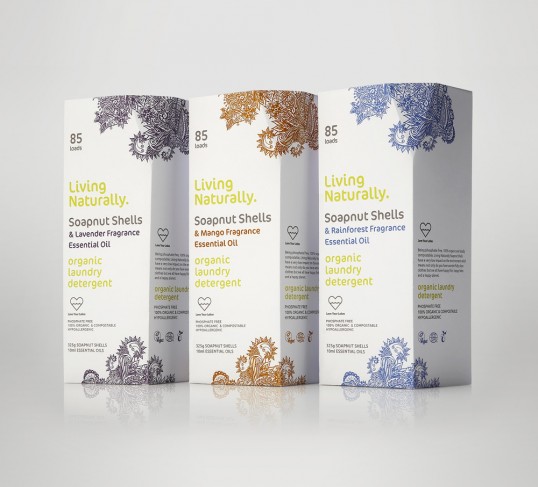 Designed by SabotagePKG | Country: United Kingdom
"SabotagePKG have designed the brand identity & packaging for Living Naturally.
The brief was to create a versatile, ecologically premium brand that would compete within the FMCG sector.
The brand was applied graphically & structurally, incorporating a henna inspired illustration for their lead organic laundry detergent product line.
The range comes in Lavender, Rainforest & Mango fragrances."
November 16, 2012 | 2 Comments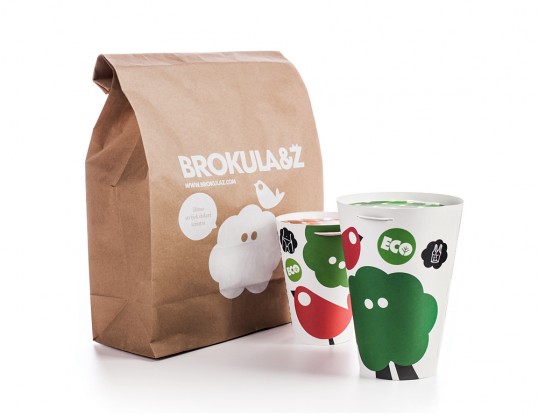 Designed by Bruketa&Zinic OM | Country: Croatia
"Brokula&Ž (Broccoli&Z) is a clothingbrand by Bruketa&Žinić OM, made from organically grown materials. With Brokula&Ž, everything good comes from within so all the clothing contains hidden messages written on the inside that can be seen only by you… and whoever undresses you. The messages are actually funny dialogs between Brokula (Broccoli) and Ž (a bird) who are the main characters of the product's visual identity. Like the products themselves, the packaging is also eco-friendly. The inks have ecological certificates, and the paper is recycled. Furthermore, the packaging is designed as a cup that you can use for something else after unpacking your purchase.
The packaging had to be as eco-friendly as possible. The biggest challenge was to design the packaging that's easy to assemble but without any glue and plastic, which at the same time serves as a fun giftwrap and a practical protection of the product. Also we had to find a recycled paper that's good enough in terms of quality and durability, and the colors with eco-certificates."
November 2, 2012 | 3 Comments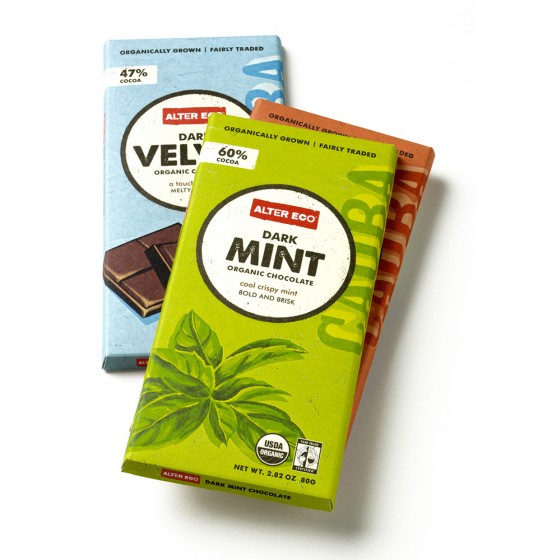 Designed by Tomorrow | Country: United States
"Alter Eco is a brand on a mission. Based in San Francisco with roots in France, this intrepid band of activists is wielding the food business as a weapon against poverty and inequality in developing nations: their offering of chocolate, rice, quinoa and sugar is certified Fair Trade, Organic and on its way to Carbon Zero.
An opportunity to expand their distribution also meant expanding the brand promise – adding a heaping spoonful of taste appeal to their values-driven enterprise. We worked with the Alter Eco team to create a shelf experience that transports mainstream foodies to an exotic, delicious and sustainable place."
October 24, 2012 | 4 Comments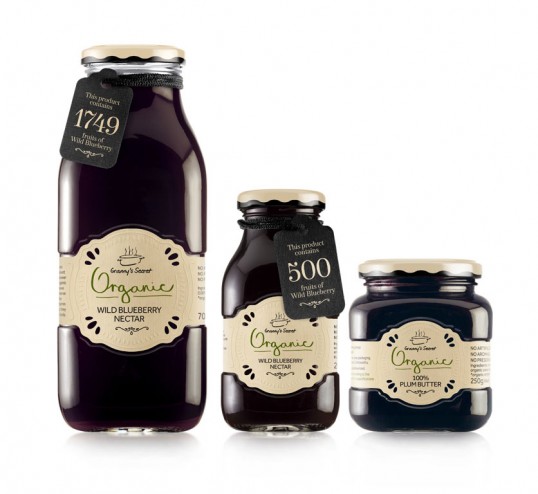 Designed by Peter Gregson | Country: Serbia
"Peter Gregson cooperation with Serbian home-style food brand Granny's Secret® continued with their line of organic products. We designed the label and cap and gave a fresh look to Granny's Secret® Organic."
October 23, 2012 | 1 Comment
Designed by Clara Tan | Country: Australia
"Zenne is a new, premium brand of organic lambic made in Pajottenland, Belgium. It is named after the Zenne river valley where the yeasts that grow there help ferment the beer through a process called spontaneous fermentation. Elements that hint of a small, handcrafted boutique brewery are added in the design to tell the story of the brand/product."
October 17, 2012 | 2 Comments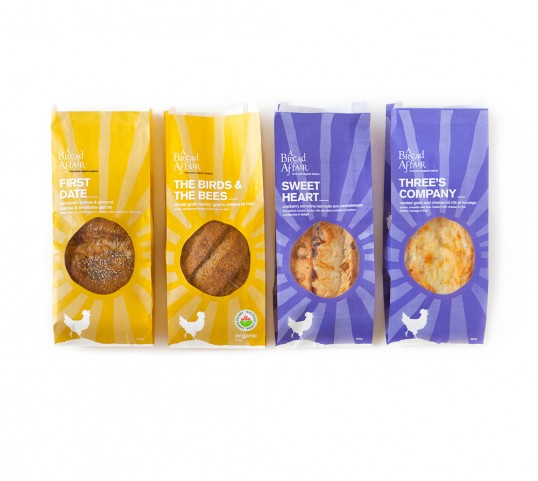 Designed by arithmetic creative | Country: Canada
"A Bread Affair approached arithmetic to redesign their packaging to more clearly reflect their sense of humour and to re-position their artisan loaves in the organic market place. Arithmetic engaged in consumer research, industry research, consumer testing and produced a positioning strategy that highlighted the distinguishing shopping habits of their consumers."
September 25, 2012 | 2 Comments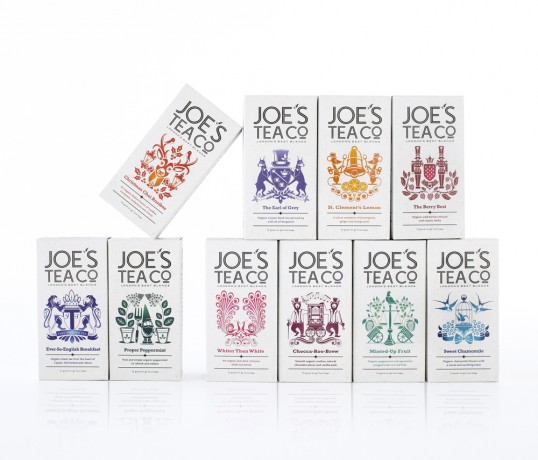 Designed by Echo Brand Design | Country: United Kingdom
"Joe's Tea Company is the brainchild of Joe Kinch, a former tea supply chain manager, who identified an opportunity to create a new product that combines high-quality leaf blends from Sri Lanka, with an interesting twist, to appeal to the newfound and more adventurous younger tea drinker: "Its niche is offering organic fine teas without fuss, or any of the bravado or pretentiousness normally associated with premium products."