April 29, 2011 | 4 Comments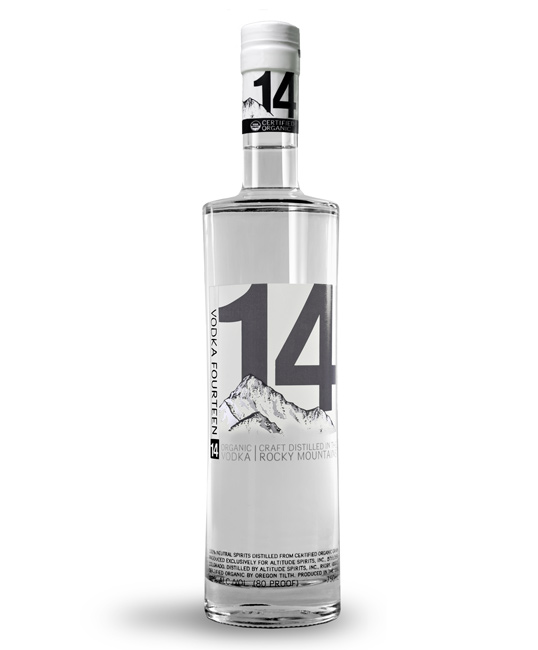 Designed by Jonathan Weiss | Country: United States
"Altitude Spirits tasked me with creating a consumer package for Vodka 14, their organic craft-distilled vodka, that reflected the qualities of the product itself: exceptional quality, purity, and sustainability. The bottle this design process yielded is a tall, elegant  and simple form, decorated with just black, white, and grey pigments. Lots of undecorated space on the bottle highlights the exceptional clarity of the product. The artwork itself is strong but understated, big bold type in a face cut just for this package alongside the hand-drawn mountain motif. Best of all the entire package is recyclable in most municipal recycling programs here in the United States. The closure is aluminum and recyclable synthetic rubber, the safety seal is recyclable PETG instead of the usual non-recyclable PVC, and the bottle is glass decorated with nontoxic ceramic pigments silkscreened on."
April 11, 2011 | 1 Comment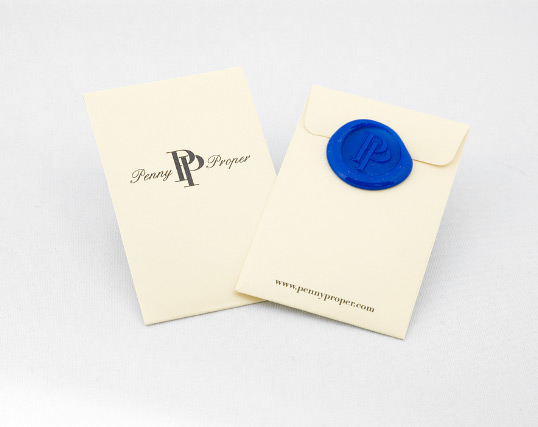 Designed by Marc Berchold | Country: Canada
"In the 1950s dimes were slipped into the pockets of loafers, as this was the price of a pay telephone. These dimes were then replaced by shiny pennies as a matter of style. Penny Proper is giving loafer wearers the opportunity to exercise their personal style and flare. The size and weight of a penny, PPs come in a variety of colours and patterns to individualize loafers based on personal taste or function.
Penny Proper (PP) is a Canadian fashion brand that allows for the personalization of the classic penny loafer. Launched in 2011 by two trend-setting friends faced with the issue of how to accessorize their penny loafers, PPs come in a variety of colours and patterns.
The colour of the wax seal on the package denotes the colour of the coin inside."
March 5, 2011 | 2 Comments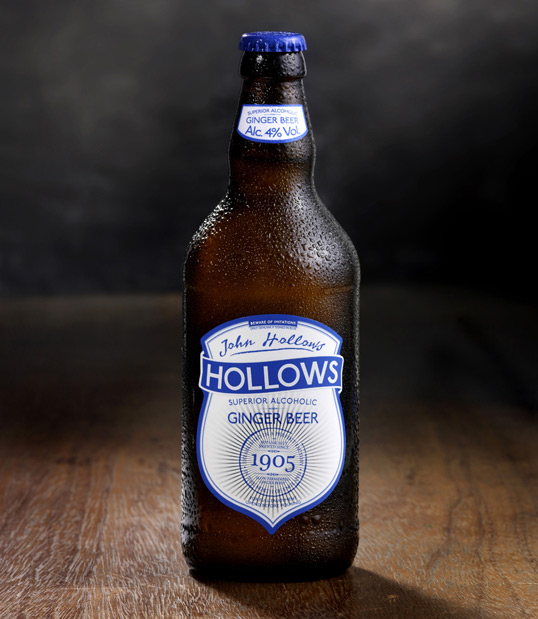 Designed by Sell! Sell! | Country: United Kingdom
"Last year our good friends at Fentimans came to us with the idea of launching an alcoholic ginger beer. They are the masters of the genuine ginger beer, and were pretty unimpressed by the fake, wine-based or flavoured lager ginger beers that were on the market. They knew that they could make a proper alcoholic ginger beer, the traditional way, slow-brewed with ginger from scratch.
They asked us to help them bring it to life. We were all quite wary about calling it Fentimans, because they didn't want to cause any confusion between an alcoholic brand and non-alcoholic. So we set about making a new brand for this new drink. We found the story of John Hollows. John was a son-in-law of Thomas Fentiman, the company founder. He was given his own ginger beer factory to run, and produced the drink under the name Hollows and Fentimans. We also found out that they used to sell their ginger beers in the famous grey hens (stout stone jars) but with a signature blue stopper.
February 11, 2011 | 1 Comment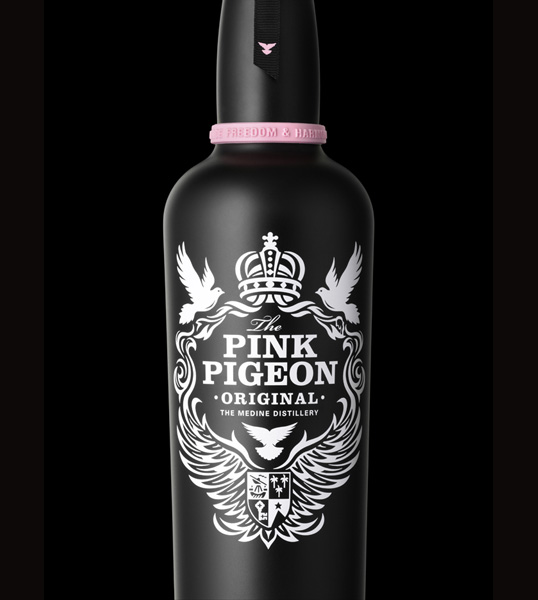 Designed by devilfish & Buddy | Country: United Kingdom
"Creative agency devilfish and Buddy have joined forces to launch a new rum brand for Berry Bros. & Rudd, one of the world's oldest wine and spirit merchants. The new rum brand is called Pink Pigeon, and hails from the island of Mauritius.
Berry Brothers & Rudd wanted to create a new 'ultra premium' rum brand, aiming to attract a new younger rum consumer by breaking with all of the conventional premium alcohol brand communications and packaging.
Whilst researching Mauritius, we found out about the pink pigeon – a rare extension to the pigeon family which is only found in the wild on the island. This unique creature became our brand icon, aligning 'The Pink Pigeon' with both the island and the notion of rarity.
February 2, 2011 | 7 Comments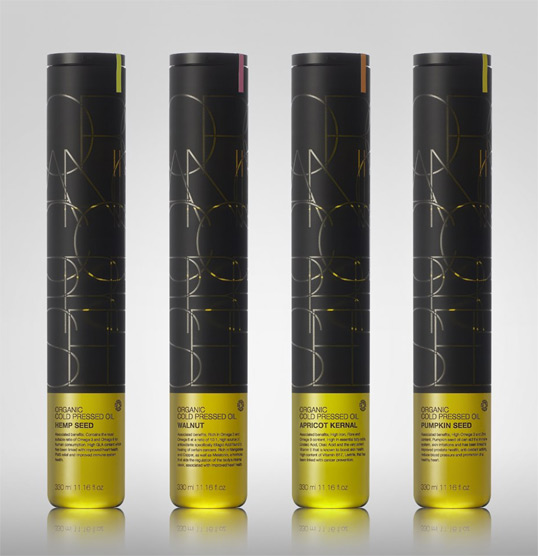 Designed by SabatogePKG | Country: United Kingdom
"SabotagePKG have designed the brand & structural identity for a new range of premium, organic, cold pressed oils by Evolve.
The brief was to create an ecological-premium brand identity which embodies this ethos. Sabotage developed a chic 330ml/11.16fl oz carafe style glass bottle complete with integral lid and pour spout lid. The bottle has been designed with reuse in mind and in this way reducing ecological impact. Oil refills come in a seal fresh pouch.
The base oil range includes Hemp Seed, Walnut, Apricot Kernal & Pumpkin Seed each individually identified by a colour code system."
December 11, 2010 | No Comments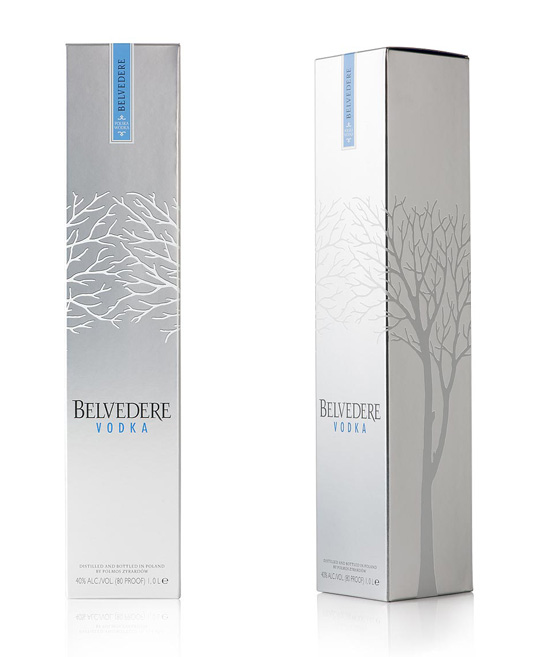 Designed by Aloof | Country: United Kingdom
"Packaging design for global luxury spirits brand, Belvedere Vodka.
In addition to developing highly innovative concepts for gift packaging (for future release), Aloof were also briefed to refine the existing standard gift box.
We conceived a way of making the tree design appear more 3-dimensional and tactile, and sourced a more premium metallic carton board. To make production more accurate and efficient, we replaced the existing caselined box with a sleek carton and made the signature blue seal an integral part of the design."
November 18, 2010 | No Comments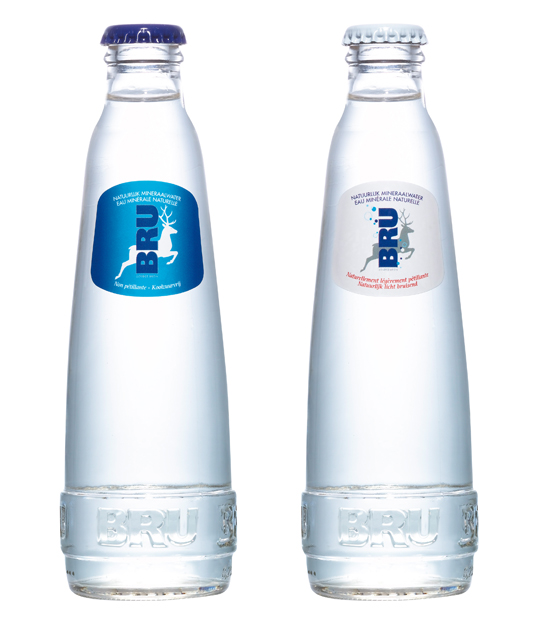 Designed by CB'a Design Solutions | Country: France
"For this redesign, Spadel collaborated with CB'a Design Solutions in Brussels to make it a success. Among various adaptations that needed to be made (such as having a resealable bottle cap on the 50cl format), the objectives were to make the bottle as sustainable as possible, convenient and modern as the last redesign happened in 1994.
Through the volume and labels, CB'a Brussels focused on giving a timeless while very elegant look to the two product lines: still and sparkling water. Bru is now slimmer and slender and is sitting on a solid base where the name of the brand can be read. The curves are simpler and pure. The differentiation is achieved through a blue or white color-coding. Last but not least, the glass is recycled, the labels' sizes and the bottle weight have both been reduced to make it eco friendly.
September 24, 2010 | No Comments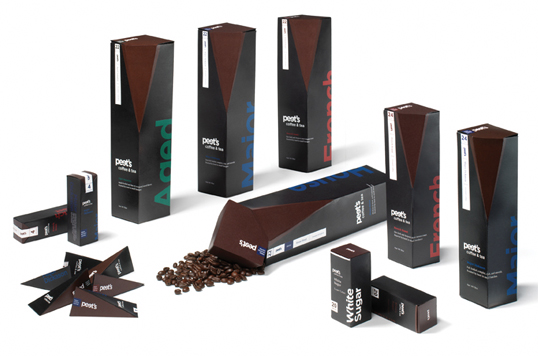 Designed by Chul Lee | Country: United States
"The redesign of Peet's coffee and tea is inspired by the energetic quality of social gatherings. The bold triangles of the package create a focal point redirecting the customers to the type of coffee blend. The elongated packaging stands high from all the competitors keeping the coffee fresh by using a resealable premium grade adhesive that is easy to open and easy to close."
September 18, 2010 | No Comments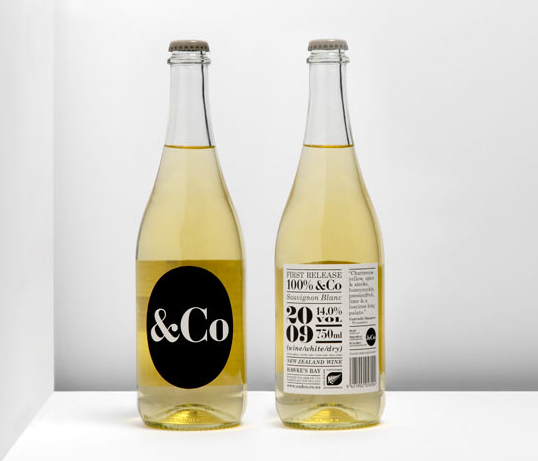 Designed by Inhouse Design | Country: New Zealand
"&Co represents simplicity – of purpose, provenance and production. The winery produces a single exceptional estate wine each season. To emphasise this we've pared the identity back to a black and white palette. We've made a feature of the type, letting it 'speak' to the customer. &Co breaks convention with more traditional looking wine brands, topped off with the uniquely cool closure of a crown seal, we're not at all upset that once opened we have to drink the whole bottle."
August 9, 2010 | 6 Comments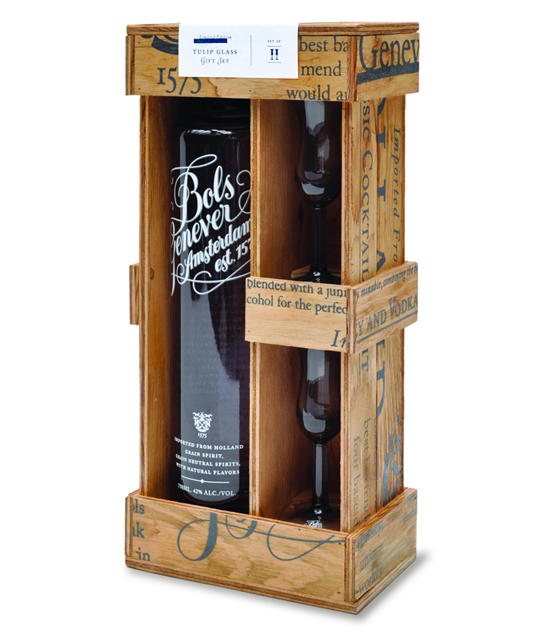 Designed by BMB NYC | Country: United States
"Manufactured in a limited quantity is what allowed us to create this hand-assembled wood gift box for Bols Genever. The typographic pattern was silkscreened on thin sheets of aged plywood. The plywood was then cut into small, uniform strips. Each box is unique, as the strips were selected randomly during the assembly. A letter pressed label acts as a seal and holds the top in place."