September 14, 2011 | 8 Comments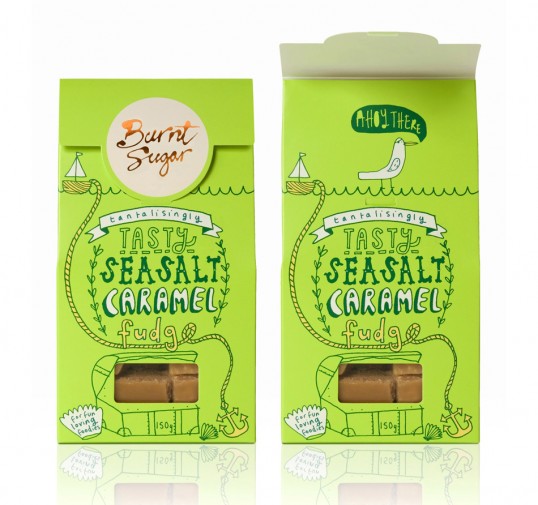 Designed by D. Studio | Country: United Kingdom
"Burnt Sugar is a boutique brand of fudge with humble beginnings. Started by Justine Cather, who nabbed her mum's recipe and took it to market (London's famous Borough Market to be precise), word soon got out about the delicious lumpy, bumpy pieces of sweetness and its popularity soared.
Having worked with Justine on her gift ranges, she asked us to create a new direction for the brand and redesign the packaging for the core range. Working closely with Justine, we developed the 'every one is different' concept, which not only celebrates the perfectly irregular pieces of taste bud-tingling randomness but also all the wonderful variety of foodie folk who like to indulge in her fudge.
September 2, 2011 | 2 Comments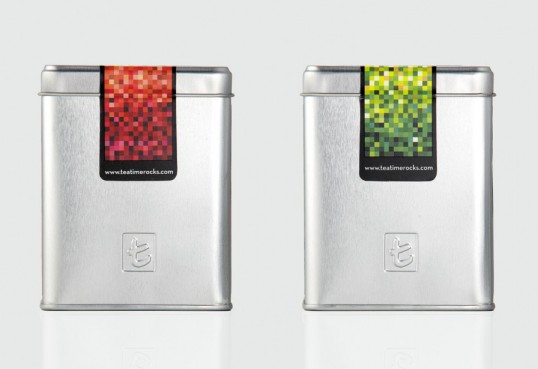 Designed by Manic Design | Country: Singapore
"We worked with long-time client Dilmah Tea to design a new look for the t-Series range of some 40-plus teas. Each label features its own unique brewed leaves infused on a block-colour background. The result is a vibrant collection of tins, all with their own matching sticker seals and unique tea quotes."
August 23, 2011 | No Comments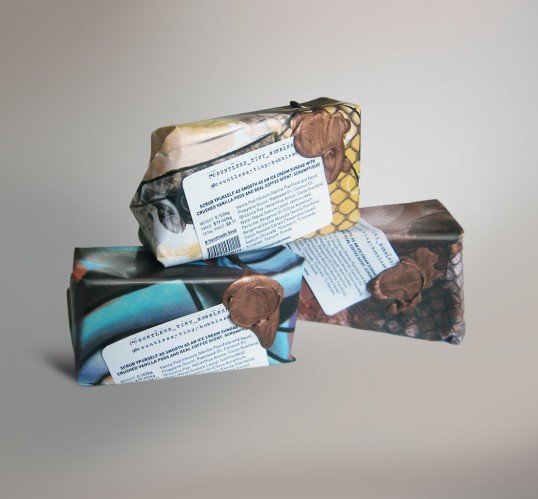 Designed by Natalia Gutsan | Country: Russia
"Self-initiated project. Countless Tiny Bubbles is a brand created for homemade soap. The concept for it's packaging is based on the mysteries during the products creation and use, whereby seemingly by magic the soap dissolves when in use by turning into countless tiny bubbles. This chemical process is sometimes a mystery to the everyday person, hence the pattern on the homemade soap packaging shows smooth stains in a haze which is reflects the overall chemical process associated with soap. The wax-seal motif adds another dimension of texture, making it stand out on the shelf and attractive for potential buyers."
July 22, 2011 | 2 Comments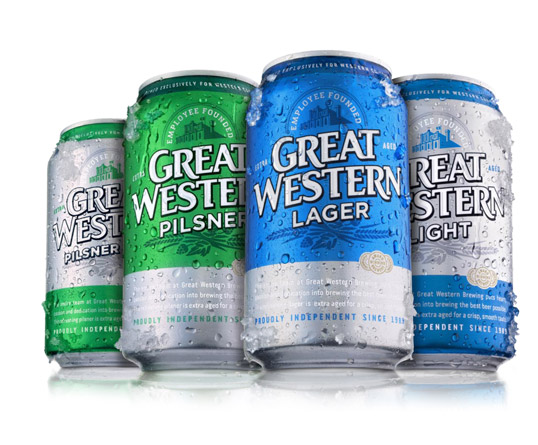 Designed by St. Bernadine Mission Communication Inc. | Country: Canada
"Saskatoon, Canada's Great Western Brewing Co's eponymous family of beers has been a regional favourite for over 20 years. In advance of moving into new markets, Saint Bernadine Mission Communications was asked to update the brand to better reflect the mainstream flavour profile and positioning and increase shelf presence.
Key messaging included refreshment, heritage, tradition, and dedication to quality, shown by research to be important to core consumers.
The existing logo was reworked to retain key characteristics and improve readability and shelf presence. A die cut label and award seal represent quality, the employee founded statement celebrates heritage, the brewery graphic acknowledges tradition, and the "extra aged" text highlights a true point of difference in their brewing process that results in much smoother beers. As well, a section was provided to enable someone to "dedicate" a case of beer to by way of thanks. The design system needed to accommodate four (and potentially more) flavours.
June 7, 2011 | 15 Comments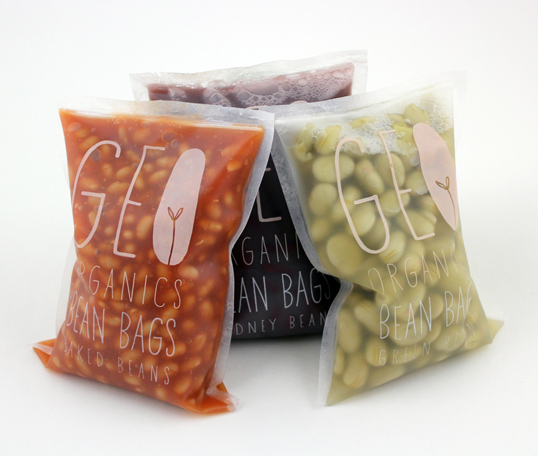 Designed by Freddy Taylor | Country: United Kingdom
"Brief: Walk into any supermarket, choose a brand you dislike and re-brand & re-package, anything goes.
Concept: Try and reflect the honesty of the organic brand and product through innovative packaging and a new logo.
Prototype: Made from shower curtain, sealed with hair straighteners and then screen printed."
April 29, 2011 | 4 Comments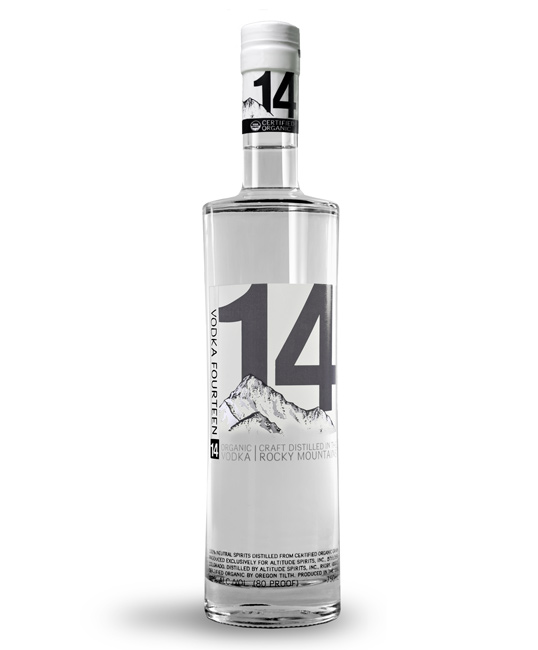 Designed by Jonathan Weiss | Country: United States
"Altitude Spirits tasked me with creating a consumer package for Vodka 14, their organic craft-distilled vodka, that reflected the qualities of the product itself: exceptional quality, purity, and sustainability. The bottle this design process yielded is a tall, elegant  and simple form, decorated with just black, white, and grey pigments. Lots of undecorated space on the bottle highlights the exceptional clarity of the product. The artwork itself is strong but understated, big bold type in a face cut just for this package alongside the hand-drawn mountain motif. Best of all the entire package is recyclable in most municipal recycling programs here in the United States. The closure is aluminum and recyclable synthetic rubber, the safety seal is recyclable PETG instead of the usual non-recyclable PVC, and the bottle is glass decorated with nontoxic ceramic pigments silkscreened on."
April 11, 2011 | 1 Comment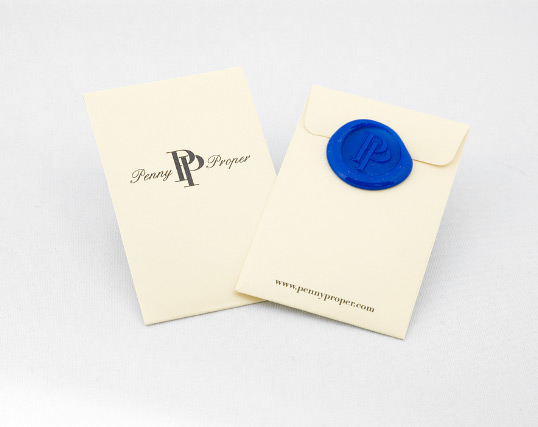 Designed by Marc Berchold | Country: Canada
"In the 1950s dimes were slipped into the pockets of loafers, as this was the price of a pay telephone. These dimes were then replaced by shiny pennies as a matter of style. Penny Proper is giving loafer wearers the opportunity to exercise their personal style and flare. The size and weight of a penny, PPs come in a variety of colours and patterns to individualize loafers based on personal taste or function.
Penny Proper (PP) is a Canadian fashion brand that allows for the personalization of the classic penny loafer. Launched in 2011 by two trend-setting friends faced with the issue of how to accessorize their penny loafers, PPs come in a variety of colours and patterns.
The colour of the wax seal on the package denotes the colour of the coin inside."
March 5, 2011 | 2 Comments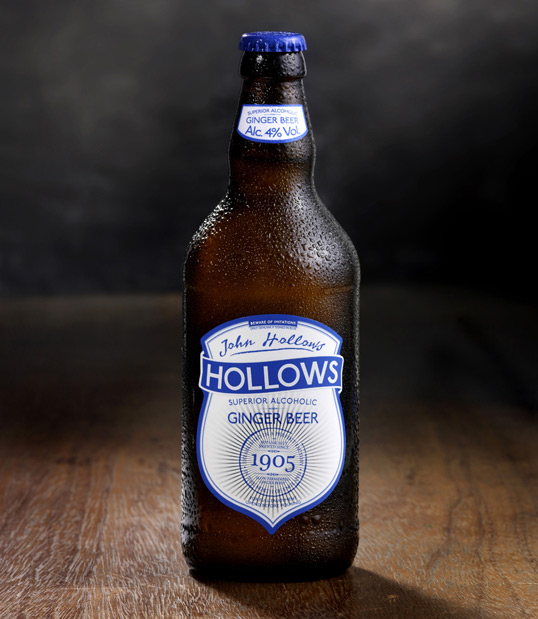 Designed by Sell! Sell! | Country: United Kingdom
"Last year our good friends at Fentimans came to us with the idea of launching an alcoholic ginger beer. They are the masters of the genuine ginger beer, and were pretty unimpressed by the fake, wine-based or flavoured lager ginger beers that were on the market. They knew that they could make a proper alcoholic ginger beer, the traditional way, slow-brewed with ginger from scratch.
They asked us to help them bring it to life. We were all quite wary about calling it Fentimans, because they didn't want to cause any confusion between an alcoholic brand and non-alcoholic. So we set about making a new brand for this new drink. We found the story of John Hollows. John was a son-in-law of Thomas Fentiman, the company founder. He was given his own ginger beer factory to run, and produced the drink under the name Hollows and Fentimans. We also found out that they used to sell their ginger beers in the famous grey hens (stout stone jars) but with a signature blue stopper.
February 11, 2011 | 1 Comment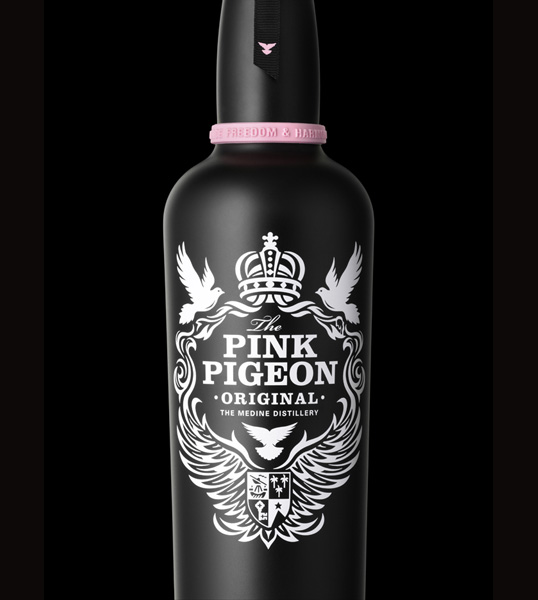 Designed by devilfish & Buddy | Country: United Kingdom
"Creative agency devilfish and Buddy have joined forces to launch a new rum brand for Berry Bros. & Rudd, one of the world's oldest wine and spirit merchants. The new rum brand is called Pink Pigeon, and hails from the island of Mauritius.
Berry Brothers & Rudd wanted to create a new 'ultra premium' rum brand, aiming to attract a new younger rum consumer by breaking with all of the conventional premium alcohol brand communications and packaging.
Whilst researching Mauritius, we found out about the pink pigeon – a rare extension to the pigeon family which is only found in the wild on the island. This unique creature became our brand icon, aligning 'The Pink Pigeon' with both the island and the notion of rarity.
February 2, 2011 | 7 Comments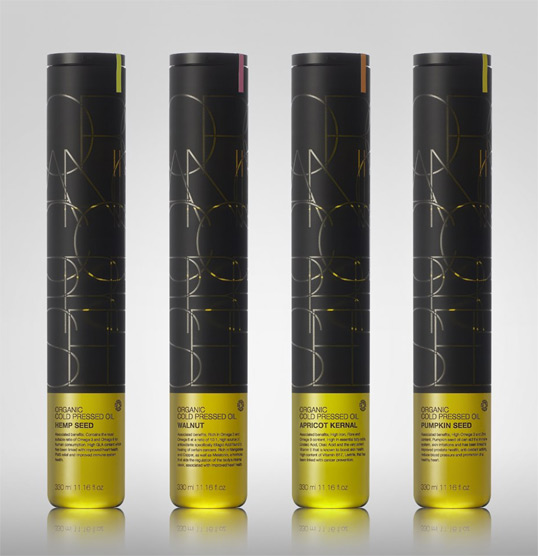 Designed by SabatogePKG | Country: United Kingdom
"SabotagePKG have designed the brand & structural identity for a new range of premium, organic, cold pressed oils by Evolve.
The brief was to create an ecological-premium brand identity which embodies this ethos. Sabotage developed a chic 330ml/11.16fl oz carafe style glass bottle complete with integral lid and pour spout lid. The bottle has been designed with reuse in mind and in this way reducing ecological impact. Oil refills come in a seal fresh pouch.
The base oil range includes Hemp Seed, Walnut, Apricot Kernal & Pumpkin Seed each individually identified by a colour code system."