August 20, 2012 | 1 Comment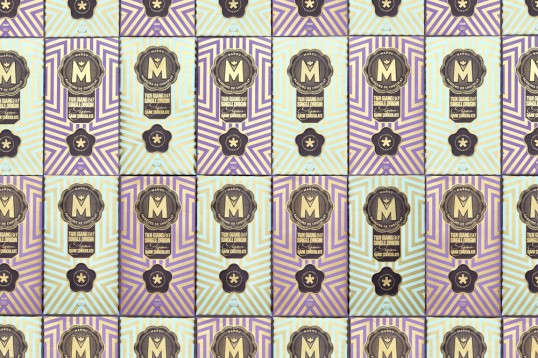 Designed by Rice Creative | Country: Vietnam
"When Wallpaper* Magazine discovered Marou Chocolate, our client, they felt that this singular dark chocolate, hand-crafted in Saigon using purely local ingredients was a perfect match for their third annual Handmade issue (an issue with a focus on unique products combining luxury, craft and inspiration). Marou offered to create a special edition Wallpaper* chocolate bar in time for exhibiting at the 2012 Salone de Mobile in Milan. The packaging we designed for this occasion would stay true to the inspiration behind the standard Marou chocolate bars and press further the attention given to lovingly hand printed details. We strayed some from the traditional motifs of the standard bars to embrace a more modernist approach while incorporating the well known Wallpaper* asterisk mark. It began by creating a new background pattern, which moved away from the traditional lattice and organic elements, replacing them by geometric elements forming an extension of the Wallpaper* asterisk.
The same hand mixed inks and screen-printing methods used on the standard Marou packs were employed, but a new palette of hues would be used, derived from the Wallpaper* handmade seal. The seal even informed a limited edition version of Marou's Monogram for this occasion. The final touch of hand embossing some of the pack's design elements set the stage for a fully considered hand crafted piece."
July 21, 2012 | 3 Comments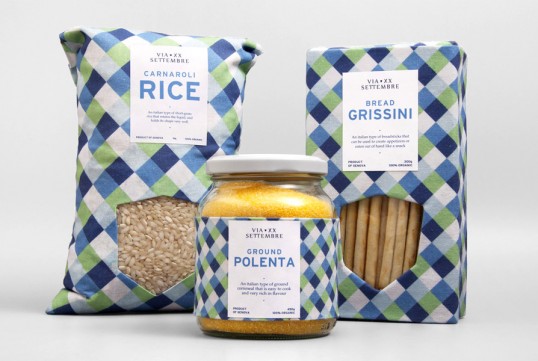 Designed by Studio Fusentast | Country: Norway
"A family run business from the harbour town of Genova, making and distributing organic food. A pattern with a distinct color scheme inspired by the sea is consistently used on all packaging, making it easy to recognise. The labels are kept simple, yet informative, and the typefaces chosen are inspired by Italian culture. The crest used in the logo and on the packaging is to emphasize the family aspect."
July 9, 2012 | 3 Comments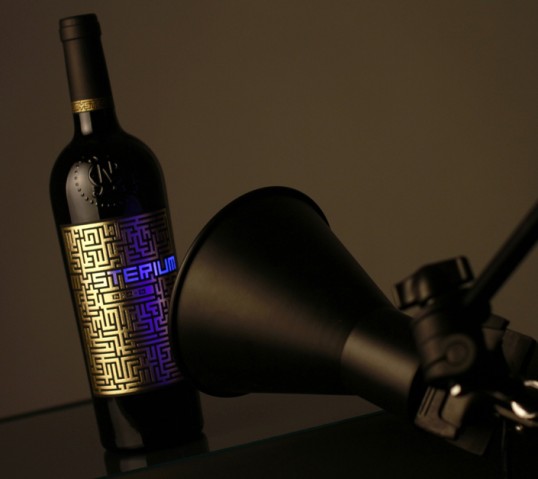 Designed by Spotlight | Country: Romania
"Jidvei's owner, one of the most competitive wine producers in Romania, decided to develop a new limited wine series designed to address a market segment well known for its general distrust towards the wine products: the night clubs/lounge bars arena. Our client needed a packaging concept that will standout among the much shinier presence of beer, liqueurs and other spirits.
The concept of the MYSTERIUM wines has originated in the secret of their making. Blended from up to three hand-picked grape varieties, the making of each MYSTERIUM bottle is a well kept oenological secret so that the final product shall be a mystery in itself, ready to be tasted and discovered."
May 28, 2012 | 1 Comment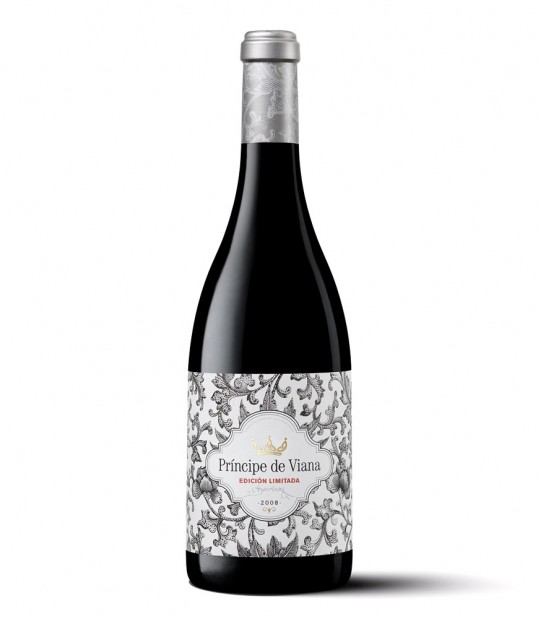 Designed by (calcco) | Country: Spain
"The development of this design is based on a fundamental premise: differentiation. The goal was to design a label which stands out from the competitors. There are three elements which revolve around the design of this Limited Edition: an organic decoration which is repeated as a pattern, a central vintage banner and a monochromatic scheme."
May 21, 2012 | 1 Comment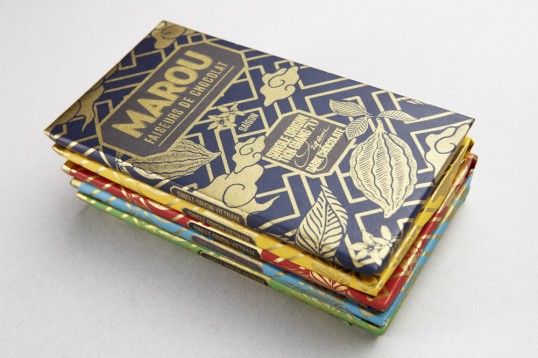 Designed by Rice Creative | Country: Vietnam
"Chocolate makers working directly at the source of the cacao farms are still very few and far between. Marou Faiseurs de Chocolat, based in Ho Chi Minh City (Saigon) is one such company who have created the first single origin gourmet bean-to-bar chocolate to come out of Vietnam. 
Marou was founded less than a year ago by two adventurous Frenchmen. They decided, to use the small amounts of cacao beans harvested, fermented and dried on small family farms throughout the Mekong Delta and southern highlands of Vietnam, to make an extraordinary chocolate.
Marou approached Rice Creative at the beginning of their adventure, with the mission to build the brand's visual identity and packaging."
April 26, 2012 | 8 Comments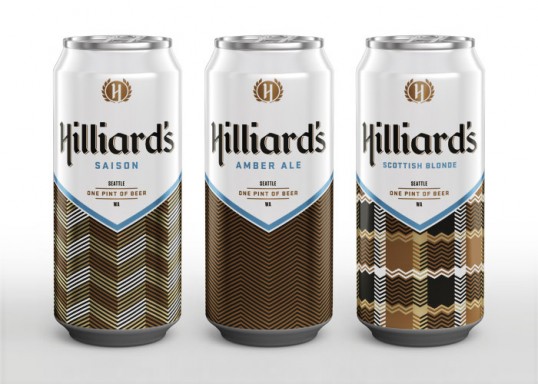 Designed by Mint Design | Country: United States
"A new artisanal brewery opening in the Seattle's Ballard neighborhood warranted a sleek contemporary twist on the vernacular of beer culture. A fresh application of a crisp herringbone pattern balances cleanly executed typography, channeling traditional European blackletter in a contemporary way."
April 9, 2012 | No Comments
Designed by jkr | Country: United Kingdom
"This month sees the launch of Ocado's new packaging design, creating a fresh identity for the brand.
The new look & feel designed by jkr builds and elevates the existing Ocado brand mark, creating a distinctive and attractive design system which can work across the brand's diverse range of own label products. This was then rolled out and implemented by the internal design team at Ocado.
As an online grocer, Ocado products are bought online and delivered straight to the door, so the redesign presented a unique opportunity for the creative work to exist outside the normal constraints of a supermarket environment. Free from the pressures of building navigation and appetite appeal, the design could focus on strengthening brand affinity.
April 4, 2012 | 2 Comments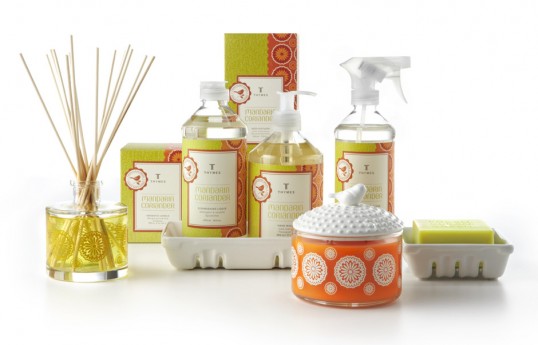 Designed by Zeus Jones | Country: United States
"Thymes is a company rooted in the Midwest – it's a part of their heritage. That's why we decided to look to the textures and images of our region when designing the Mandarin Coriander fragrance line. Our goal was to match the fresh, clean feeling of spring with the nostalgia of a warm afternoon in the kitchen. We worked closely with the Thymes team, drawing inspiration from vintage patterns, authentic packaging forms and hobnail glass. This led us down a creative path that includes an eclectic mix of custom ceramic pieces, tea towels and aprons that compliment the ever evolving mix of home fragrance products. For the color palette, we opted for bright colors that reflect the scent's vibrant, citrusy nature."
March 9, 2012 | 3 Comments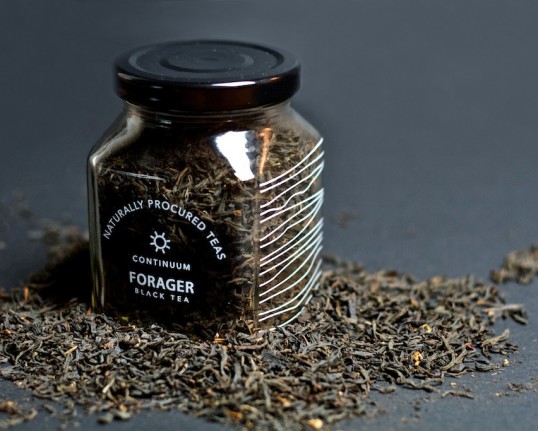 Designed by Dawson Beggs | Country: United States
"Going back to when things were simple. Forager paleolithic teas are made for the modern day hunter gatherer. Inspired by nature, Forager is a fictitious company specializing in only the finest teas. Each blend of tea is represented by a different organic pattern, and symbol."
February 18, 2012 | 2 Comments
Designed by Studija Creata | Country: Lithuania
"The most popular vodka in Lithuania 'Lithuanian Vodka' amazes us all again with their extraordinary design. This time it is the gold-shining limited edition 'Lithuanian Vodka – Black Edition', which was introduced 2011 at the end of December. Lithuanian design agency Studija Creata was inspired by Lithuania's history and national heritage. Rhombus and herringbones, combined from little squares, are very common patterns in Lithuanian folk art. Although reference to these national motifs gained more modern forms – mysterious past reflections were transformed into modern art."