October 15, 2011 | 1 Comment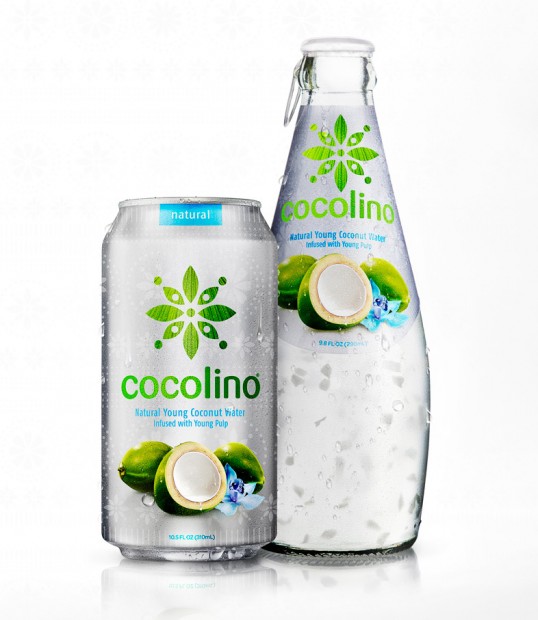 Designed by Marx Design | Country: New Zealand
"Bebida Tropical enlisted the help of Marx Design to develop a new coconut water brand for the Dubai market. Cocolino was the result, designed in two formats: glass bottle and aluminium can. To represent Cocolino's inherent freshness and purity, we chose to incorporate elements from nature into the design. Fresh green coconuts, a blue tropical orchid and a palm leaf texture running through the logo, help communicate the source of the product as well as its refreshing and wholesome properties. To compliment those blue/green shades, we decided to use a crisp metallic silver as a background, overlaid with a tone-on-tone pattern. On the raw can substrate version of Cocolino, this pattern becomes more distinct the colder the can gets."
October 14, 2011 | 4 Comments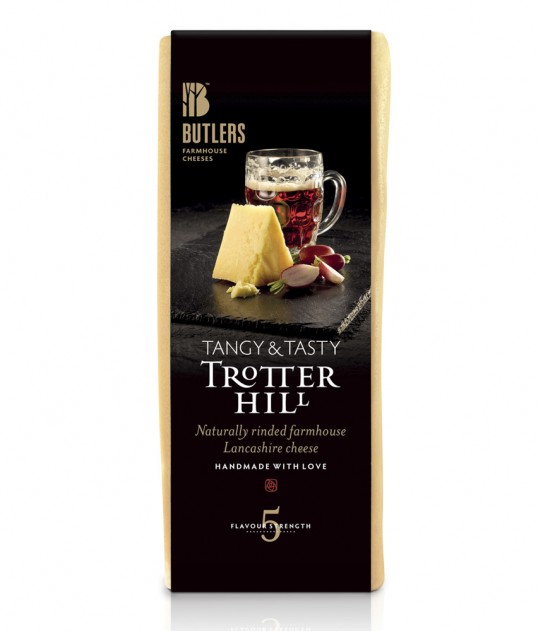 Designed by Nik and Carole | Country: United Kingdom
"Nik and Carole help Butlers to celebrate their very special traditional cheeses. With recipes dating back to 1932, the Butler family are fiercely proud of their regional cheeses, well kept secrets that taste like no other cheese on the supermarket shelf. Our super stylish packaging makes these award winning cheeses the real stars of the show, with mouthwatering photography that creates little moments to savour. You can find them in Booths."
October 6, 2011 | 8 Comments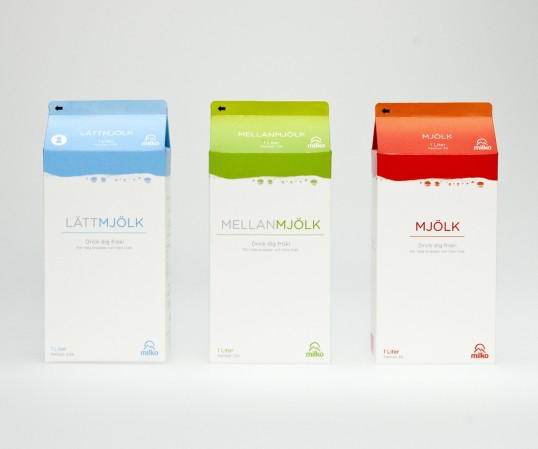 Designed by Lisa Furingsten, Ida Johansson, Stellan Rexmark  & Thomas Björksund | Country: Sweden
"Milko is a Swedish milk producer. There has been a recent downward trend in sales, our task was to make a redesign to boost sales on milk. Bottled water and vitamin supplements have increased in sales, we want to highlight milk as a healthy and natural alternative. By focusing on the freshness we gave a new input on milk."
September 30, 2011 | 7 Comments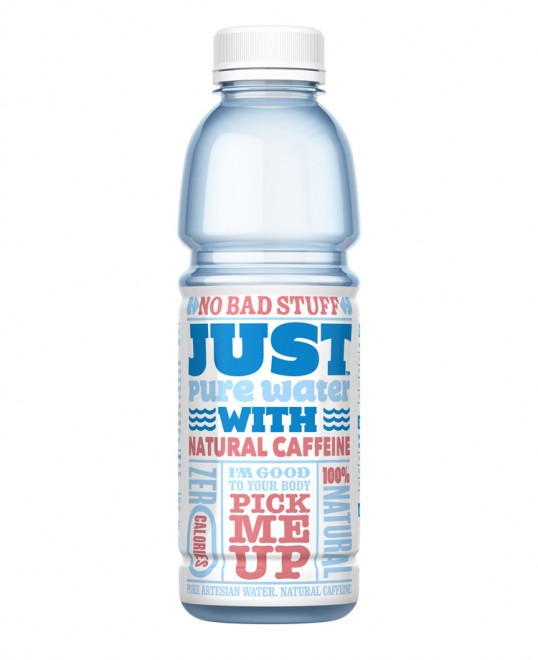 Designed by Interabang | Country: United Kingdom
Branding and packaging design for a new caffeinated water – JUST – the first of its kind available in the UK.
August 19, 2011 | 1 Comment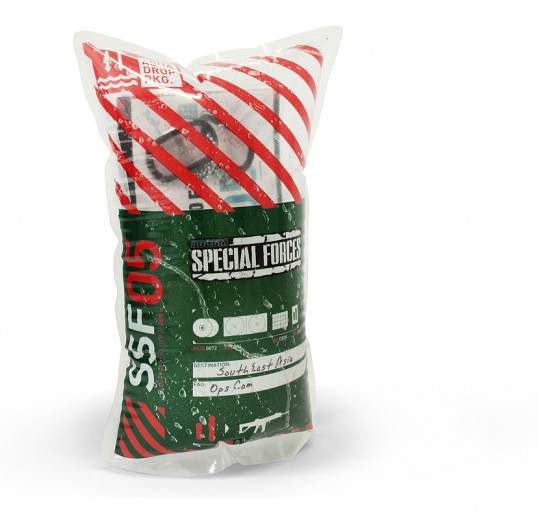 Designed by GR/DD | Country: United Kingdom
Brief: In conjunction with the release of third person military shooter SOCOM Special Forces for the PlayStation 3, GR/DD has created this unique media kit. The premise of the game revolves around a revolutionary army that has seized control of one of the world's most vital waterways; threatening to disrupt the global economy. Your mission is to step into the well-worn boots of the Ops Com, a NATO Operations Commander of an elite, five-man squad and eliminate the threat.
Design: GR/DD has designed a unique inflatable, limited edition media kit that includes a set of documents designed to show off the game's unique features, such as it's PlayStation Move control and stunning 3D graphics, as well as housing both a game and asset disc. The design concept stems from the premise of the game itself, designed as an "Aqua Drop Package" dropped from the air and inflated on impact with the waterway, protecting the briefing documents within from the elements and surrounding water. Weapons chart, Move controller instructions, map, surveillance photos, game and assets disc and dog tags form the contents of this military themed briefing package.
August 9, 2011 | 7 Comments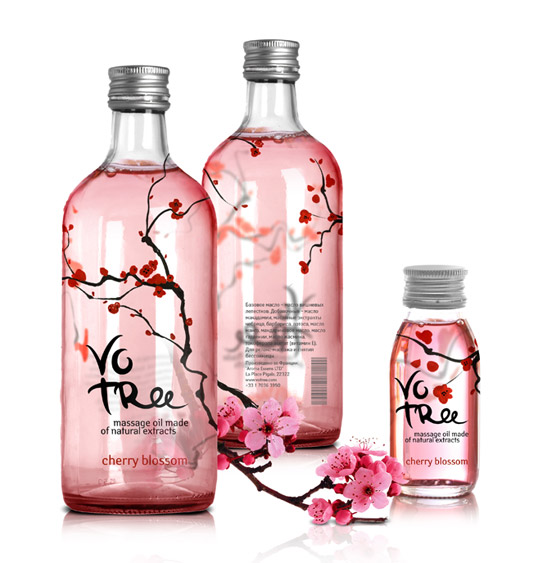 Designed by Ekaterina Dubeykovskaya | Country: Russia
"The massage oil VoTree is made from natural extracts, and comes in a variety of 3 flavors: cherry, fig and chestnut. I painted watercolor plants which became the basis of the design.
In Russian the title 'votree' sounds like a call to action – 'rub'."
July 18, 2011 | 2 Comments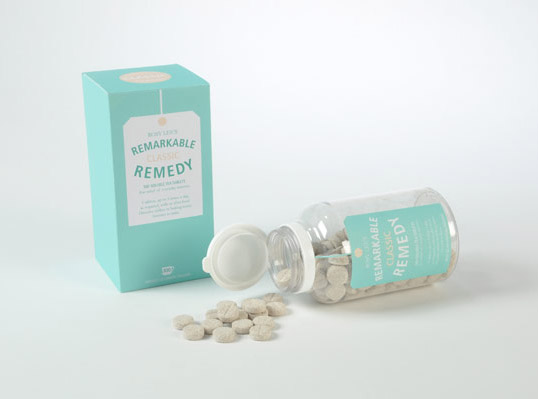 Designed by Kylie-Ann Homer, Sadie Hines-Dedman & Senwelo Foster | Country: United Kingdom
"Rosy Lee's Remarkable Remedy are soluble tea pills, which were created in order to illustrate the medicinal qualities of tea. Tea is often used to relieve the stresses and strains of everyday life, and Rosy Lee's allows for a quick release in the form of 5 soluble tablets that will dissolve in boiling water to create a relieving brew. Rosy Lee's comes in three varying strengths to suit different needs, the coloured dot on the packaging signifies the strength of the tea."
July 15, 2011 | 8 Comments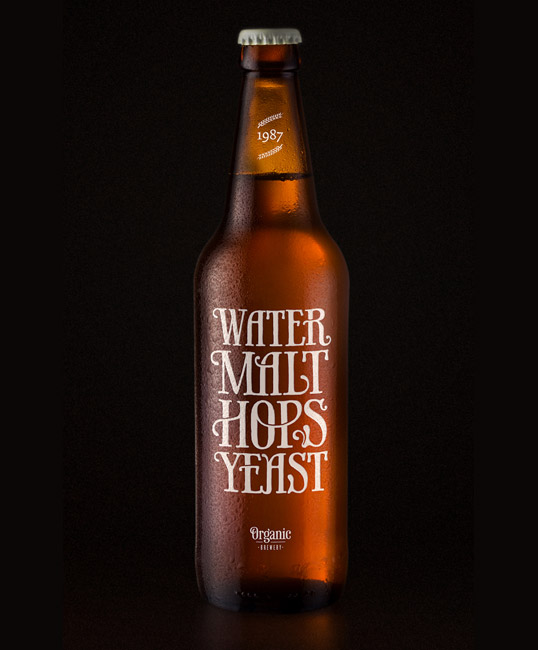 Designed by Simon Ålander | Country: Sweden
"This was an assignment for school where I was asked to design some sort of packaging — so I decided to make a fictional beer label. The reason that I wanted to make a beer label was because I like the format of the bottle and I wanted to experiment with that. Water, malt hops & yeast is an organic lager made for design-conscious people who also think about the environment.
The label on the front is a customized hand-drawn version of the beautiful typeface Phaeton with lots of soft curves to enhance the ecological feeling of the label."
July 14, 2011 | 2 Comments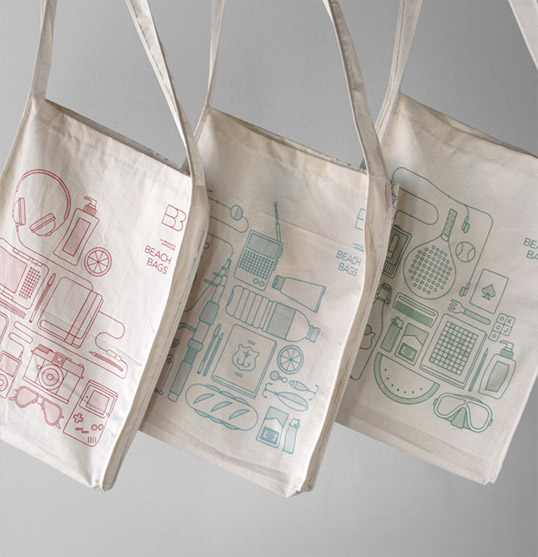 Designed by Atipus | Country: Spain
"As self-promotion for the studio, this summer we have designed and produced cross natural cotton bags to take to the beach, to the mountains, to a picnic, to travel…
We created three different patterns corresponding to three types of character: Sushi, Sandwich, Watermelon"
June 10, 2011 | 1 Comment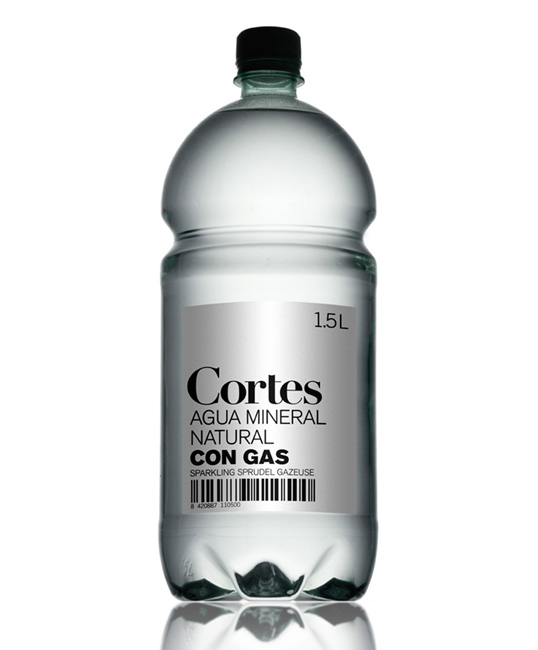 Designed by Lavernia & Cienfuegos | Country: Spain
"Packaging for sparkling mineral water. Agua de Cortes. 2011
The 1.5 litre bottle is the result of bringing together all the means of optimizing it for the size of the palette. The typographic solution helps differentiate the pack from its competitors and the unusual white background is used for both the label and the 6 bottle pack."