January 21, 2011 | 5 Comments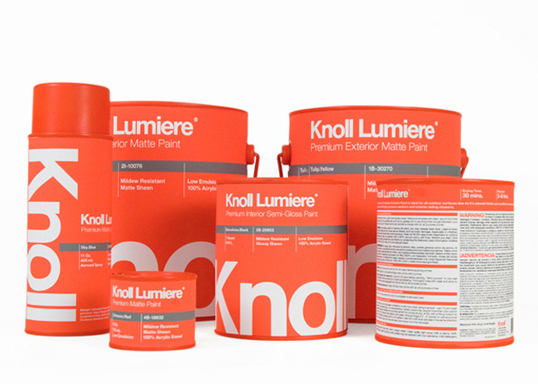 Designed by Kristin Agnarsdóttir | Country: United States
Kristin recently graduated with an M.F.A. in Graphic Design from the Academy of Art University in San Francisco, California. The program emphasized conceptual and critical thinking alongside typographic excellence, visual storytelling and solid craft skills.
January 10, 2011 | 2 Comments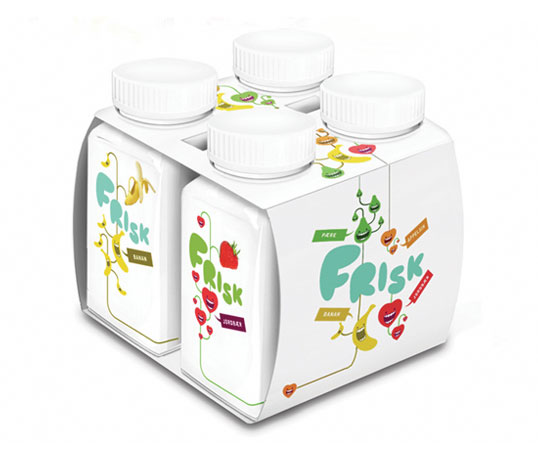 Designed by Mats Ottdal | Country: Norway
Frisk is a drinking yogurt designed for young children who don't like milk which uses bright colours and happy fruit-shaped characters to appeal to the target audience. Some of you may remember Mats' birdy juice concept, which we featured last year.
December 6, 2010 | 1 Comment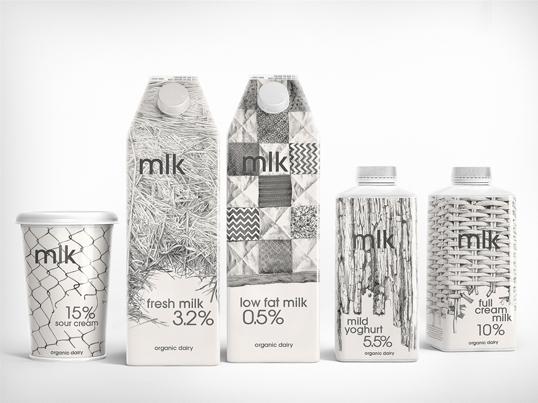 Designed by Depot WPF Branding Agency | Country: Russia
"Challenge: To differenciate the product on the store shelf and to distinguish it from the products of by the big dairy producers.
Idea: "We understood that the indentity of MLK © brand has to be different from the big mega-producers. As for the illustrations, we used natural farming patterns – a family farm, where the products are produced in a traditional way. Illustrations are hand-made (with a pencil) which enables to stress the hand-made production process. In addition, a pencil technique makes the image "soft" – and is overall most suitable tool for solving this task", as comments the Creative Director of Depot WPF and the Author of the creative idea Alexey Fadeev.
December 2, 2010 | 4 Comments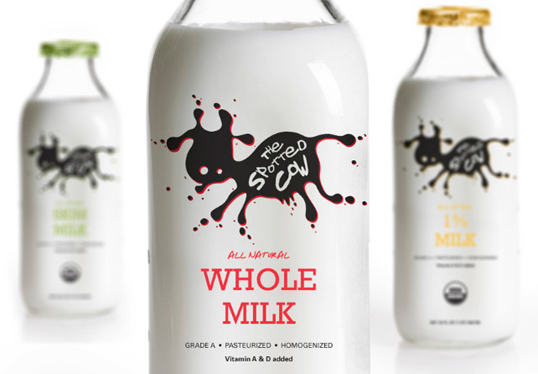 Designed by Motto | Country: United States
"The intent behind the design of the Spotted Cow brand was to be playful, youthful, and based around good ol' milk mustaches and spilled milk. The design inspiration came from childhood memories of finding images in clouds. A splash of milk in the shape of a cow yielded the ideal design solution. Through the use of various colors in the logo, on the cap and within the type, a clear distinction between each milk variety is made quickly, while evoking engagement with the consumer."
October 4, 2010 | No Comments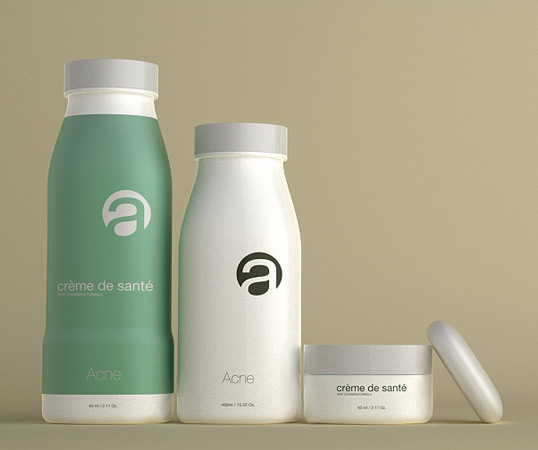 Designed by Streng | Country: United States
"Inspired by the lines of classic glass milk bottles, Crème de Santé packaging pairs subtle vintage charm with a clean, modern aesthetic. Matte silver screw tops and color-coded graphic wraps with a crisp geometric typeface create a freshly contemporary, yet elegant design.
This packaging takes refinement a step further with its multifunctional features. A convenient stacking system fuses three product tiers–soap bar, exfoliant cream, and treatment cream–into one. And the curved top of the exfoliate cream acts as a soap reservoir which holds the custom-shaped bar perfectly.
Such attractive, versatile packaging captures the eye on store shelves and challenges the notion that product is best kept hidden in a cabinet at home. On the contrary, Crème de Santé packaging is ideal for prominent display."
August 12, 2010 | 5 Comments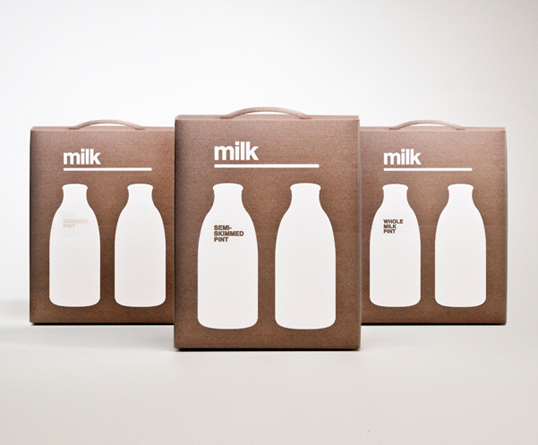 Designed by Darren Custance | Country: United Kingdom
"I have designed cardboard milk packaging for glass milk bottles. The idea was to use a minimalist approach, keeping the packaging uncluttered and to make a bold statement as to what the product was.
The different types of milk were in different colours to make them easily distinguishable, with the number of bottles on the front indicating the number of milk bottles inside the package."
August 4, 2010 | 11 Comments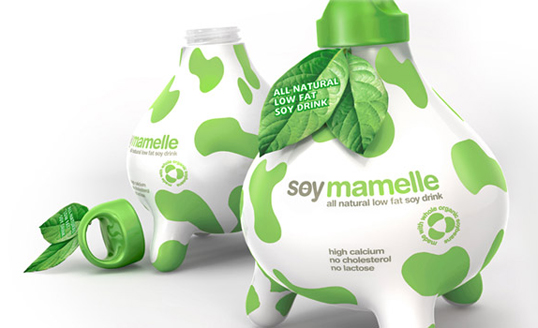 Designed by KIAN | Country: Russia
"The KIAN brand agency took on the process of naming, formulating a creative brand concept, and creating the package shape. Soy milk "Soy mamelle" is a 100% vegetative product. It is a source of high grade fiber and calcium, containing no cholesterol and a proven ability to actually lower cholesterol levels in the human body.
July 23, 2010 | 13 Comments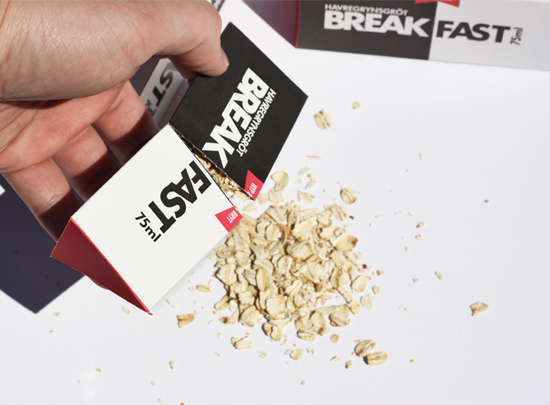 Designed by Niklas Hessman | Country: Sweden
"A kind of taste pack for oatmeal. This package contains the right amount of oatmeal with added sugar and salt. You break your BREAK FAST pack over a bowl, add water and cook in the microwave. Then you can tentatively serve with cold milk. The idea is to target a new audience that otherwise would not eat oatmeal, but also to those who are usually in a hurry in the morning and tend to skip today's most important meal, breakfast. Break it fast and have a BREAK FAST!"
June 30, 2010 | 4 Comments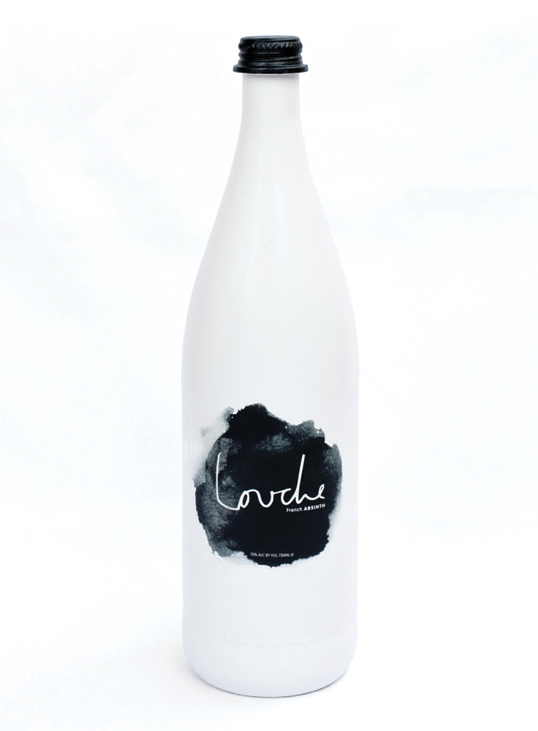 Designed by Holly Canham | Country: Australia
Louche Absinth is a fictional absinth product, created to appeal to premium spirit buyers. The packaging design was influenced by the bohemian culture during the 19th Century in Paris. The watercolour spot is a link to the writers and artists who were famously known to drink absinth during this time. The bottle is coloured a milky/beige as a reflection of the name 'Louche' (being the milky essence that forms in the drinking ritual) as well as giving a 'secretive' feel.
June 27, 2010 | 6 Comments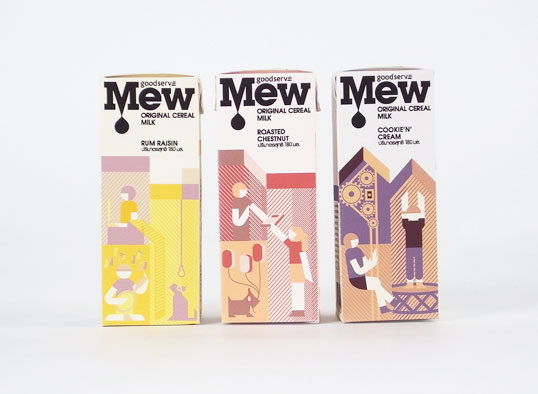 Designed by Default | Country: Thailand
"A new cereal soy milk product to market to young, urban people who enjoy a fun lifestyle. The packaging shows a fun activity for each flavor."