June 26, 2012 | No Comments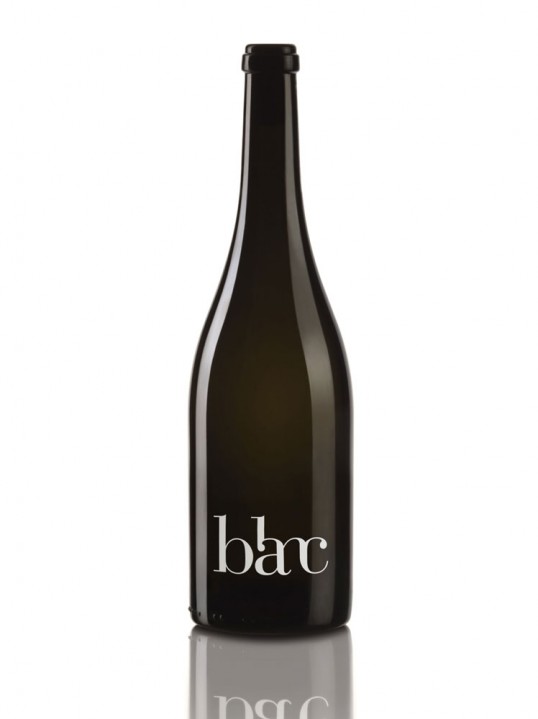 Designed by Estudio David Cercós | Country: Spain
"The main basis for the Blanc 2011 restyling was simplicity, even bareness; from capsule removal, to the idea of the label itself. Starting from deconstruction and later  the fusion of typography. White silk screen printing on a black bottle was emphasizes the distinctive element of the bottle."
June 21, 2012 | 2 Comments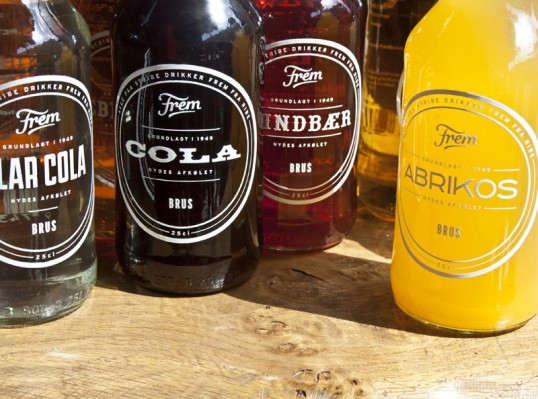 Designed by Jonathan Faust | Country: Denmark
"A packaging redesign of "Frem" which is a Danish soft drink company. I designed twelve unique bottles and some extra packaging just to show how their full identity could come to life. Ferm was established in 1949 and I have focused on their history, craftsmanship and authenticity. All the typography is hand drawn and the labels are white paint directly on the bottle – reveal rather than hide. The twelve display fonts are made from associations, cliches, shapes and so on. Raspberry and pear are for instance inspired by the shape of the fruit/berry and cola is an American cliche with a typical western wood type."
June 16, 2012 | 2 Comments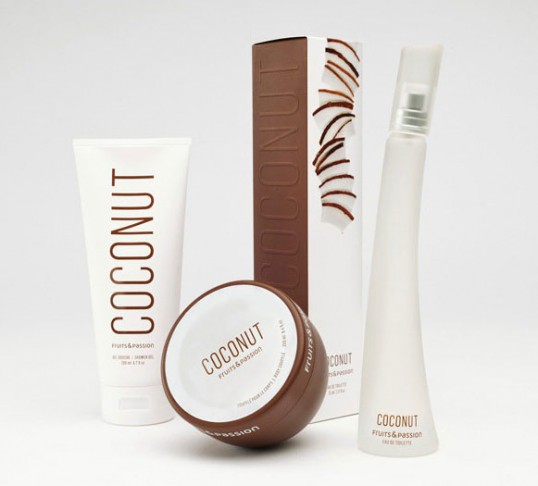 Designed by lg2boutique | Country: Canada
"Recently, Fruits & Passion introduced a new range of packaging created by lg2boutique entitled CHERRY, BAMBOO and COCONUT. The three words that best sum up these new products are natural, fresh and feminine.
Even though the colourful, happy image of Fruits and Passion is still inherent in the design, the new packaging strives to convey a more minimalist approach with a generous use of white space. The art direction of the photography highlights the real essence of the three fragrances by capturing the freshness and taste appeal of this universe. "It certainly gets a lot of attention in-store," adds Claude Auchu, Partner, Vice-President Creative Director, Design."
June 12, 2012 | No Comments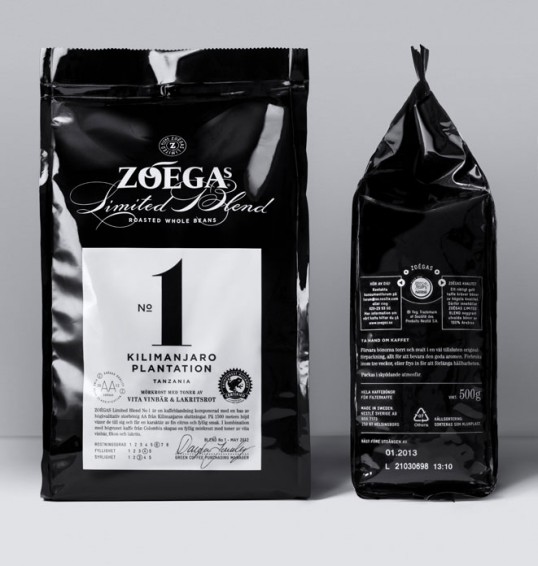 Designed by DDB Stockholm | Country: Sweden
"Zoégas is a Swedish coffee company founded in the 1800s, that specialises in dark roasted coffee.
Limited Blend No. 1 from Tanzania is the first edition of a limited series roasted whole beans from around the world. The design is created to stand out among competitors, generate interest as a limited edition premium series, and enhance Zoégas position as the best in knowledge and development of new blends and compositions."
May 16, 2012 | No Comments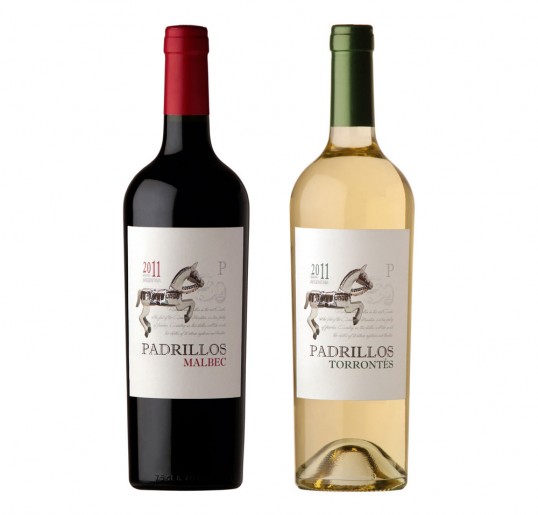 Designed by Diego Ballester | Country: Argentina
"Imagine a herd of wild stallions galloping over smooth, white hills, their black coats reflecting the light of the moon. This very image lived inside winemaker Ernesto Catena's mind, and kept his primal attachment to land and nature alive during his time as a university student. After years of travel, when Ernesto planted his vineyard in Mendoza, "Padrillos" was born. These intense wines express the primordial forces latent in our fertile land, and the wild spirit of Argentina's true varietals."
May 14, 2012 | 1 Comment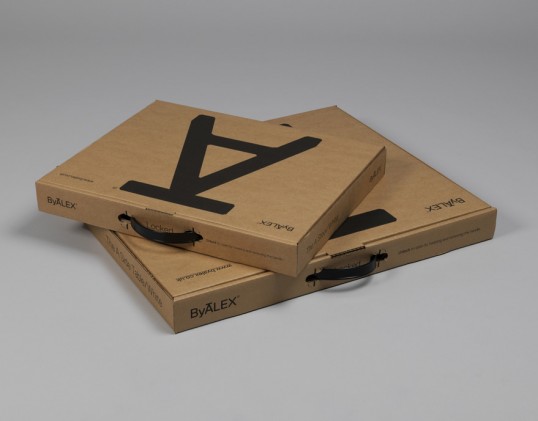 Designed by Company | Country: United Kingdom
'The A Range is a simple furniture based on two interlocking letter As shapes. The range includes a stool, side table, coat stand.
Made from accredited birch plywood and available in white and grey, the A Stool and A Table come in a simple box with a carry-away handle. This is the first flat-pack, carry away furniture sold at John Lewis stores."
March 21, 2012 | 7 Comments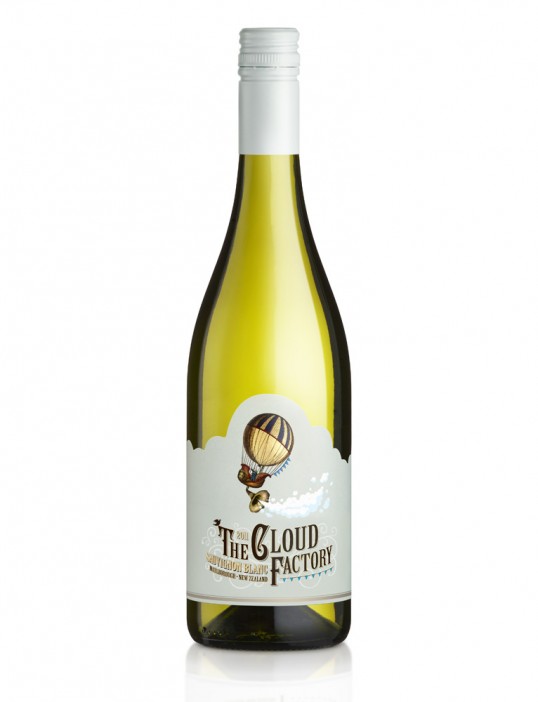 Designed by Biles Inc. | Country: United Kingdom
"UK wine producer and distributor Boutinot UK, are launching a new addition to their portfolio with the introduction of "The Cloud Factory", a Sauvignon Blanc from Marlborough, New Zealand. With grapes sourced from the cool Waihopi Valley in Southern Marlborough, the elegant wine is alive with aromas of stone-fruits and minerals, with flavours of guava and lime."
February 22, 2012 | 8 Comments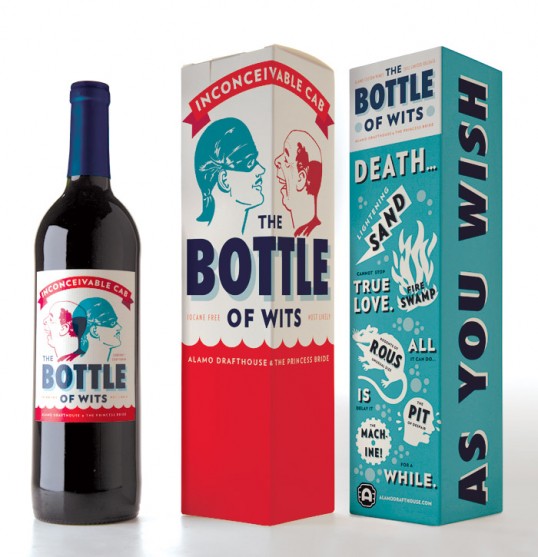 Designed by Helms Workshop | Country: United States
When you leave design school and look for work with your portfolio of fictitious student projects, half of your interviewers pause to tell you that, in the "real world," you'll never have the opportunity to design wine packaging. Much less, packaging themed after one of your favorite movies. Those folks never had the chance to work with Tim League and the team at Alamo Drafthouse Cinemas.
In looking at developing an identity for Alamo's in-house branded wines, we quickly decided that it would be impossible to sum up everything that makes the Alamo unique in a single packaging system. Why not redesign the wine each year, based on a film that aligns with the brand? Alamo's 2012 offering became two wines inspired by The Princess Bride, in honor of the 25th anniversary of the film."
February 13, 2012 | No Comments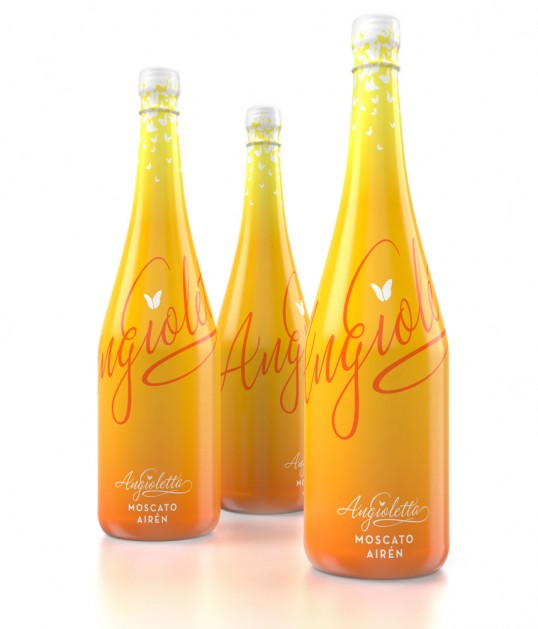 Designed by Kaleidoscope | Country: United States
"National importing company, Wein-Bauer, Inc., engaged Kaleidoscope to develop a simple and elegant packaging design for Angioletta, a sweet, "casual" white wine produced in Italy from a Spanish Moscato. Targeting outgoing, fun, adventurous young women, the packaging needed to be approachable, innocent and playful. The full body shrink label design delivers on its taste appeal but makes no mistake that this wine is for your cooler, not your cellar."
January 4, 2012 | 15 Comments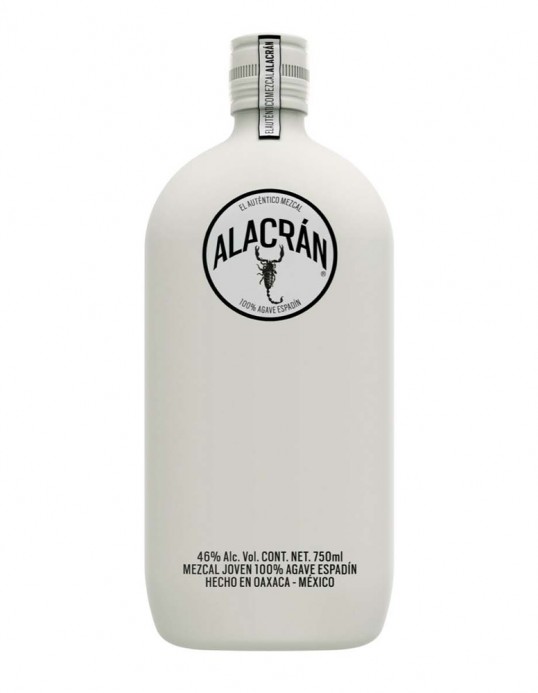 Designed by Sociedad Anonima | Country: Mexico
"They say that when you see a scorpion, another is surely nearby, for they always travel in pairs. Such is the case of Tequila Alacrán's soulmate: Authentic Mezcal Alacrán.
Hand made in Oaxaca, Mexico, this pure, white spirit mixes the ancient rituals and production methods with contemporary culture.
This contradiction is, in essence,  the product's personality. Mezcal Alacrán is encased in a glass bottle with a matte white Soft-Touch coating."