February 10, 2009 | No Comments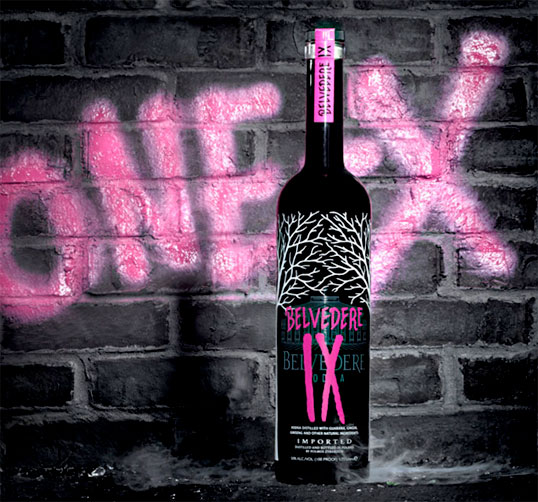 "The new One-X Vodka, is the highest quality offered by Belvedere and Parisian graffiti artist André created the bottle design."
Via Highsnobiety.
February 10, 2009 | No Comments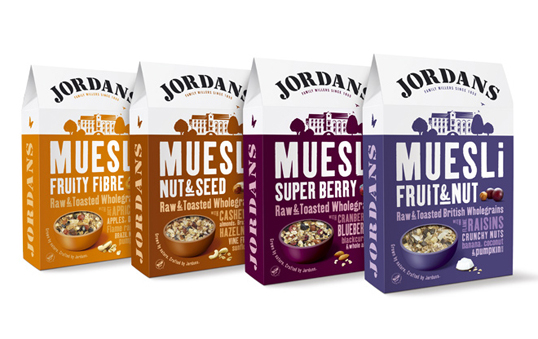 Designed by Pearlfisher | Country: United Kingdom
"Task: Brand repositioning, moving from worthy naturals to focusing on taste, passion and experience. Scope: Strategy, logo, brand identity, redesign of core product ranges, tone of voice, pack copy."
February 10, 2009 | 1 Comment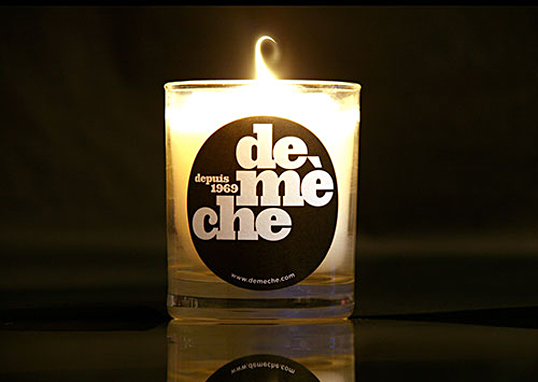 "7 unique fragrances referring: gluttony, lust, pride, greed, sloth, anger and envy constitute this collection. Demèche candles are of superior quality, made from natural wax presented in generous verrines of 200g promising more than 40 hours of combustion and dissemination of pleasant fragrance."
February 9, 2009 | 1 Comment
Designed by KOREFE | Country: Germany | Font used: ITC Avant Garde Gothic
"Ölwechsel are three types of olive oil flavored with rosemary, citron and chili. Superkleber is honey in a tube flavored with chocolate, citron and cinnamon."
February 9, 2009 | No Comments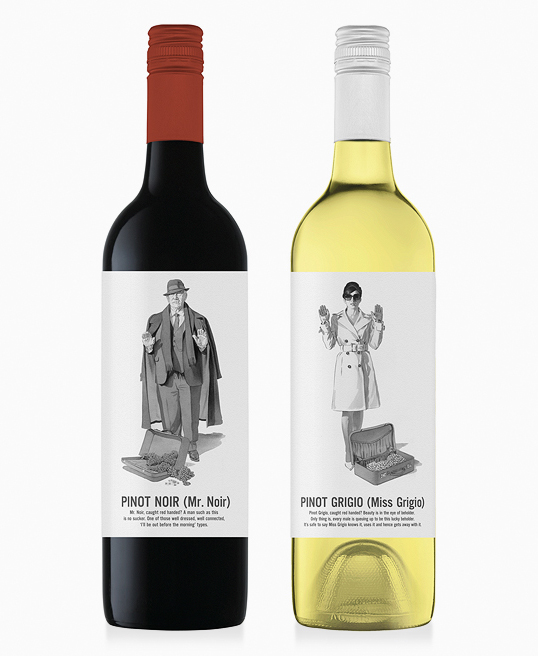 Designed by Mash | Country: Australia | Font used: Trade Gothic
"Working with the ever energetic and partly insane genius of wine maker Justin Lane as well as illustrator Harry Slaghekke, Miss Grigio and Mr Noir are wine packaging creations for the Marauding Vintners brand. The name is derived from the mystery surrounding the brand as they source wines and/or grapes from across the globe. In reflection of their underground nature Mash played on Mafia type characters to become the personalities behind these wines. Not available as yet, lets hope these wines reach our shelves soon."
February 9, 2009 | No Comments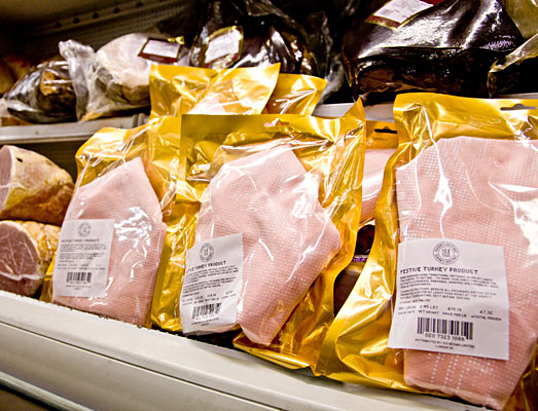 Designed by ico design | Country: United Kingdom
"At Christmas we always look to enlarge on the idea of a simple card. Christmas is a time for fun and we take the opportunity to explore the more eccentric side to our creativity. 2008 was no exception and we embarked on devising our own festive product – the now famous ico turkey apron.
For the chef who wants to make a standout sartorial statement, bright pink is hard to beat. Lovingly produced and hand packed by a dedicated team of seamstresses, ironers, folders and packers in the ico factory. This limited edition item of practical Christmas apparel puts novelty socks and sweaters to shame. The perfect compliment for a festive feast.
But the secret is in the packaging. The pink aprons were ingeniously folded origami-style to imitate a plump turkey breast and then vacuum sealed in plastic meat packets. At a glance the resulting item wouldn't have looked out of place in a cold counter at your local supermarket. In fact, to prove their authentic appearance, we took a fresh batch down to Smithfield meat market one cold December morning to see our turkeys in context, annoying several busy butchers in the process."
February 8, 2009 | 1 Comment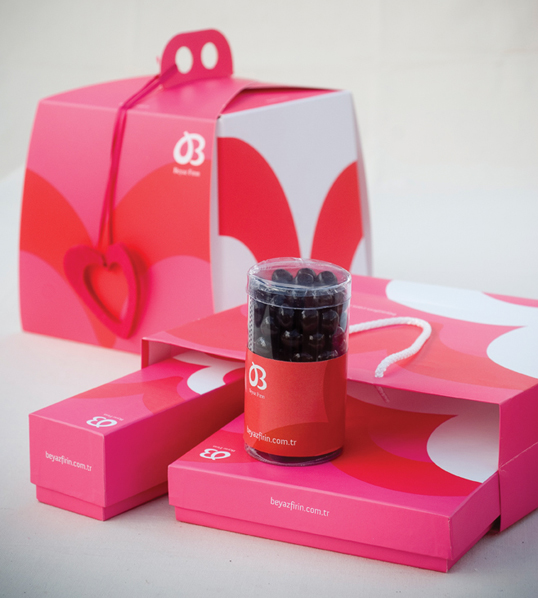 Designed by Karbon | Country: Turkey
"Karbon's customer 'Beyaz Firin' is a bakery/patisserie in Istanbul, very well known by the residents of the Anatolian side of the city. Founded in 1836 by George Stoyanof, a baker migrated from Macedonia, the bakery has been serving for 5 generations.
For the Valentine's season, Nathalie Stoyanof Suda, the 5th generation owner of the company, prepared special products. A special packaging design has been created by Karbon for these cakes, macaroons, cookies.
The authentic logo of Beyaz Firin, which has been revised by Karbon, has been the starting point of the packaging design as it looks like a heart shape. The visual identity embraces Orange as it's main color, however this artwork is created in pink and red, colors of love, in accordance with the season's spirit."
February 8, 2009 | No Comments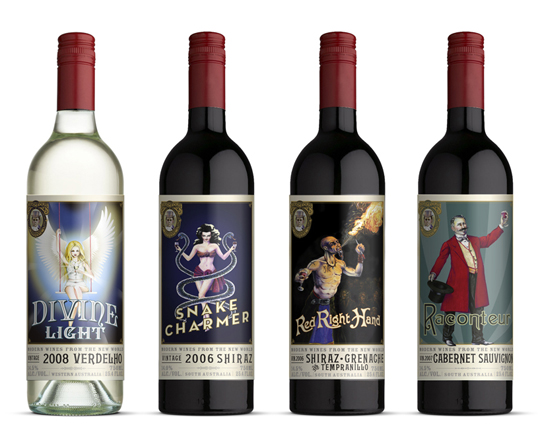 Designed by Public Creative | Country: Australia
"A new range of wines based on circus characters. These wines have a cult following in Australia, we also designed A0 posters most of which were quickly 'souvenired' by poster collectors."
February 7, 2009 | 4 Comments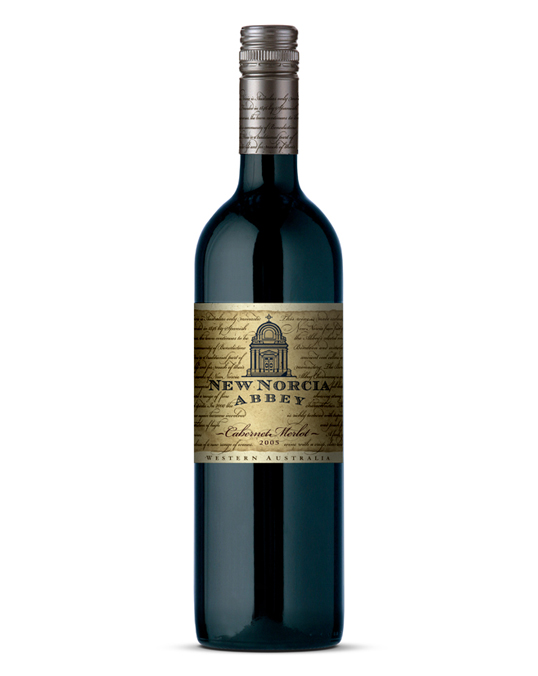 Designed by Public Creative | Country: Australia
"Founded in 1846 by Benedictine Monk Bishop Rosendo Salvado, New Norcia is Western Australia's only monastic town. The monks have been making wine at the abbey since it's inception and the brand was recently resurrected to imbue the traditionally crafted wine making."
February 7, 2009 | 6 Comments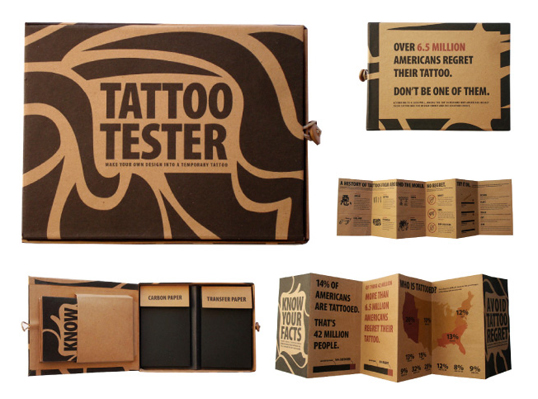 Designed by JuliAnn Miller | Country: United States | Fonts used: Myriad Pro
"We were to design work for a social or political cause; I chose tattoos for my topic.  This Tattoo Tester is a kit that comes with certain papers so that the user can create custom temporary tattoos (transfer paper and carbon paper).  The kit also includes a brochure with information on tattoo statistics and a brief history of tattooing.  All parts of this kit are designed, written, and constructed by me.  The box is made from light cardboard and all printed material is printed on recycled kraft paper.